You may not have room for a 6-foot-tall scarecrow, but you can still get into the season with these simple, understated looks. A great vintage find can be the difference between a well-decorated space and a room with oomph and panache. Here are some ways to let the unexpected textures, colors and details of vintage items make a lasting impression.


1. Nature's seasonal bounty is everywhere but you may not have considered its decorative potential. However, if you group the right colors together in bowls around your kitchen, you can lend the autumn spirit to your room quickly and simply. A few persimmon's, apples and pears in the same bowl can offer a dramatic autumn-colored display. Explore natural seasonal elements like branches, leaves and nuts as a way to add fall flavor all around the house.
Color
Play up the rich patina of aged items. Contrast mid-century bronze with creamy stoneware, or let a mint-green schoolhouse light be the focal point of a black and white kitchen.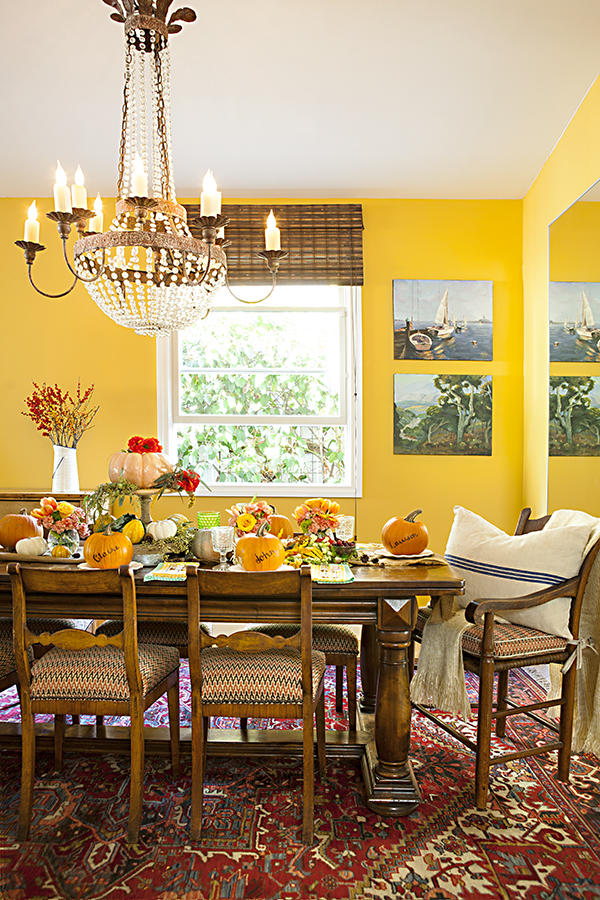 2. Turn foliage into centerpieces. A vase filled with sprigs of autumn leaves can bring your dining table to life. If you're hosting friends for dinner, you can place just one colorful leaf in a small glass at each place setting and mark each one with a permanent marker to serve as natural place cards.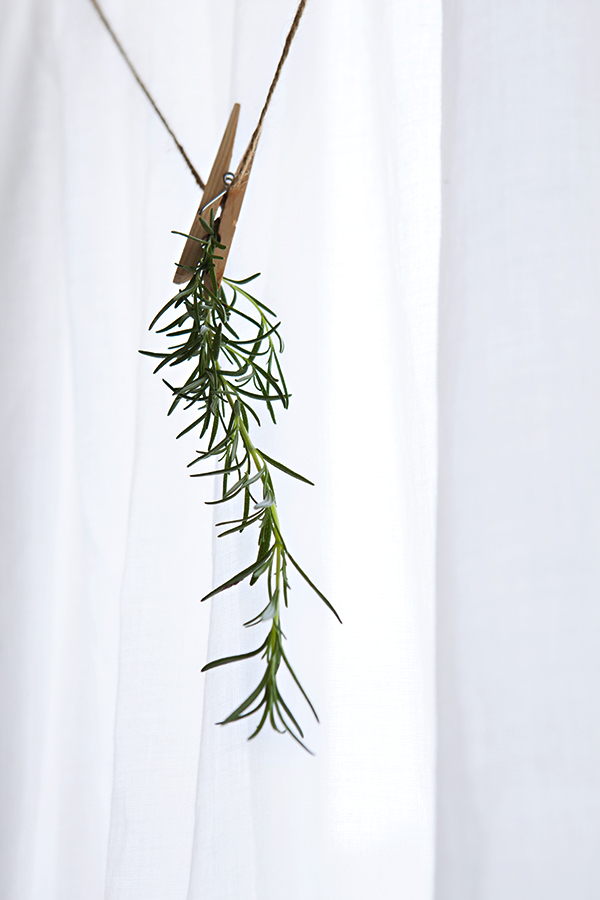 Texture
A paint-chipped table in a polished dining room packs a big style punch. Use the rich textural finishes of vintage wood, glass and metal in one standout element in the room.
Scale
Nothing adds drama to a room better than an oversized accent. Incorporate an oversized mirror into a simple room, or use one extra-large accent on a coffee table.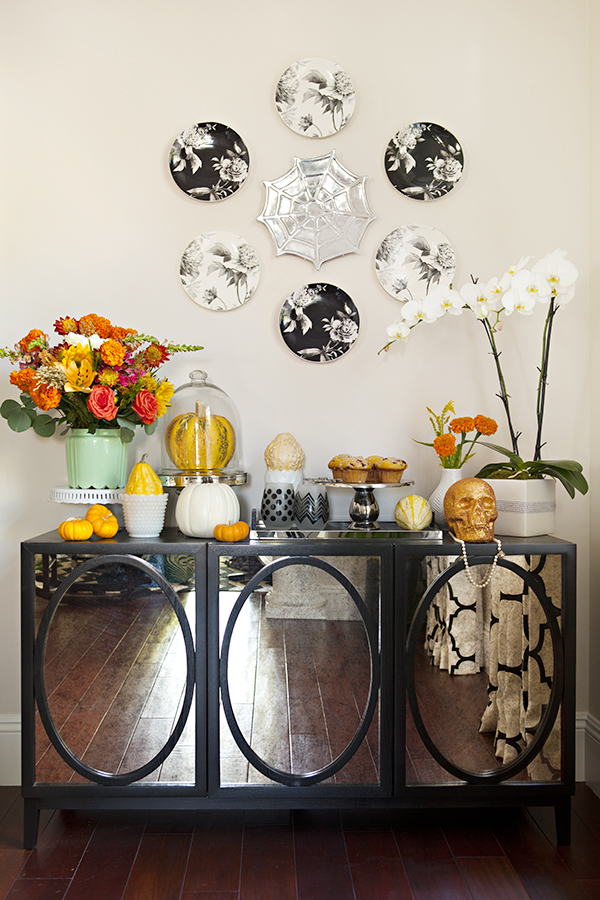 3. Mix together your spring and holiday candles. A few white and yellow candles held over from spring, arranged artfully with several of your red Christmas candles, can create a beautiful fall color display on your mantel. Mixing and matching décor doesn't have to stop there—you can hang white Christmas lights around your doorway to call attention to your porch pumpkins or autumn wreath as well.
Creative Reuse
Truly inspired décor is resourceful, imaginative and artistic. Experiment with your finds: Display a collection of antique doilies by hanging them on the wall, turn a set of vintage fruit crates into a side table or refashion an antique lampshade into a tabletop planter. Look beyond an item's original purpose and invent a new one for a decorative element with real wow factor.
Whimsy
The best part of vintage finds are the emotions they conjure up, from nostalgic toys to curious oddities that inspire more burning questions than a mystery novel. Play that up in your décor by using an unusual artifact as a centerpiece, as wall art or as a collection on display.