Have you had a peek inside Blair Box's Beach Farmhouse? Thanks to the help of interior designer Kathryn Smith of Kensington Smith Design, Blair's home is a charming blend of rustic country finishes, a coastal color palette, modern sensibilities and French accents.
The overall style is elegant and approachable, fresh and cozy. Naturally, the kitchen is no exception!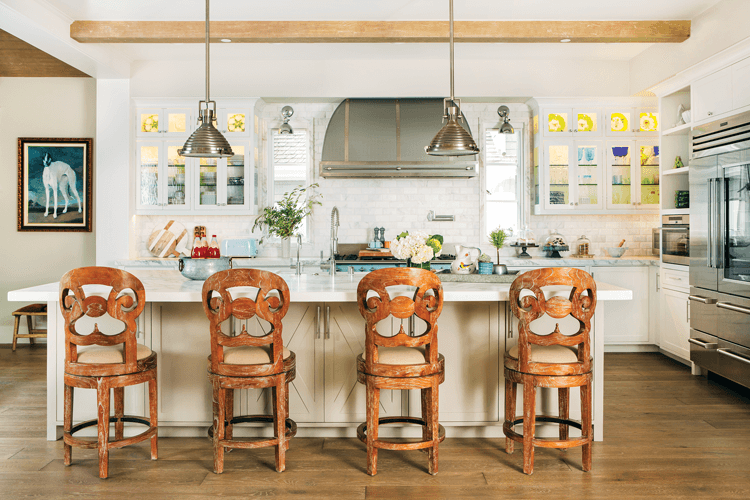 The shining star of the space is the elegant Lacanche range from France. "I looked at other ranges, but this is like jewelry for the room," Blair says. "Learning to use the range is like learning to drive a European car, but once you do, it's wonderful," she adds.
Read more: 21 Kitchen and Dining Essentials 
Simple Shaker-style, glass-front cabinets reach up to the ceiling to add height, and Blair likes that as a result there is no dust-collecting area above the cabinets. And the kitchen floor incorporates the home's natural-palette color reminiscent of a nest made of twigs.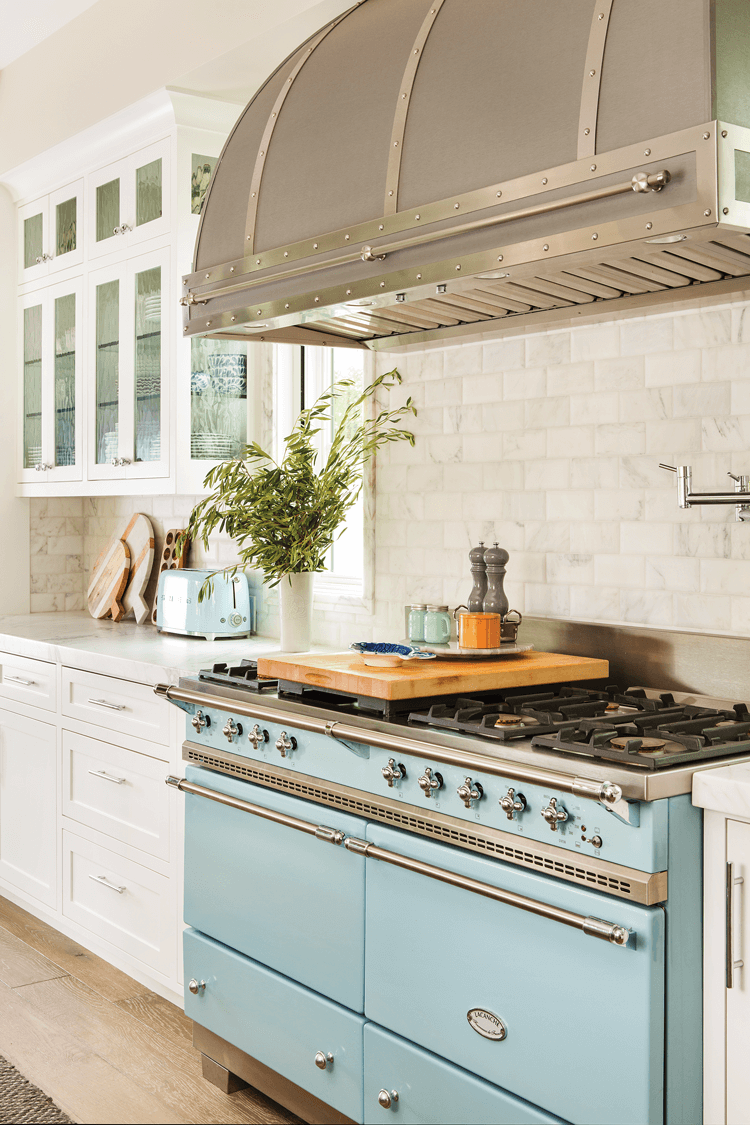 Blair knew she wanted subway tile for the kitchen's backsplash. "From a New York penthouse to a California bungalow, subway tile is timeless," she says. She chose these particular tiles because there's not a sharp, beveled corner but rather a rounded edge to soften the look. She loves the clean look of stone for the backsplash.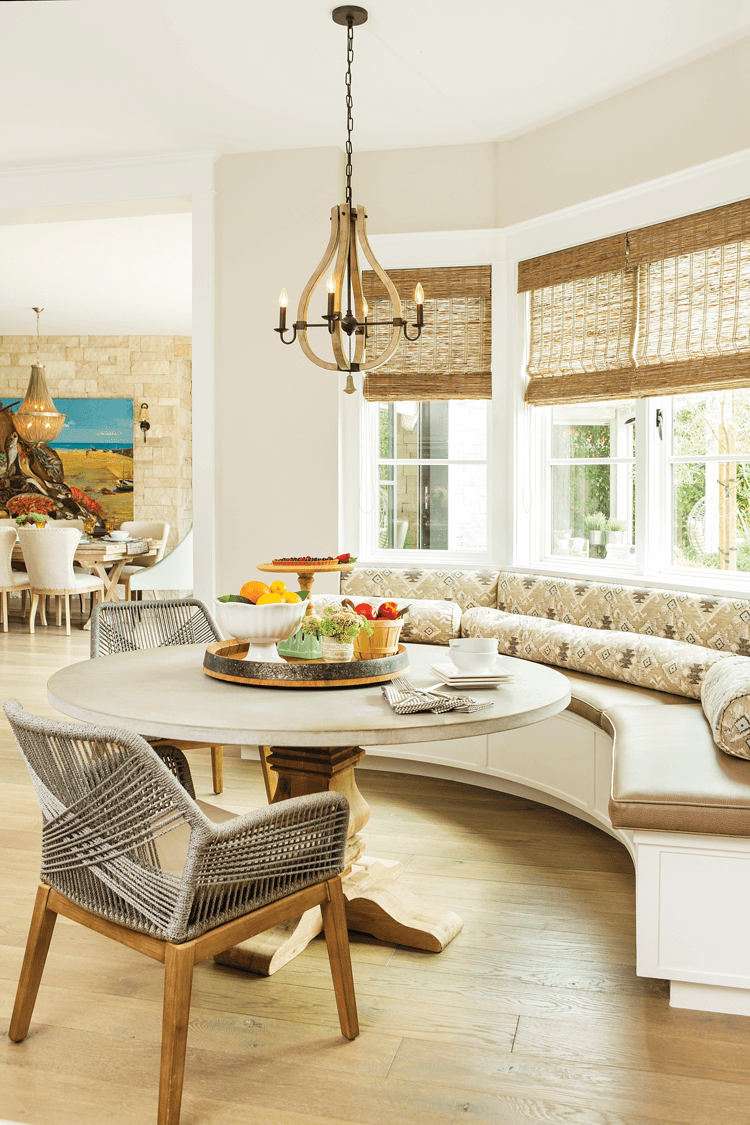 With the home's open floor plan, the kitchen is visible from the living room and dining room. Just off the kitchen, however, the breakfast nook offers a more intimate eating area for Blair's friends and family to gather. The space is designed with spacious, upholstered banquette seating against bay windows. The round table and the chandelier are rustic elements paired with the sleek, modern form of the two chairs.
Read More: A Dreamy Craftsman Cottage Kitchen
Of course, don't forget to follow us on Instagram, Facebook and Pinterest to get your daily dose of cottage inspiration!