There's something about vintage decor that give your rooms a signature look. Interior designer Courtney Warren is an expert at taking fresh décor and blending it with one-of-a-kind vintage pieces to create a timeless look that is rich with dimension. This warm and inviting room in her historic Texas home exemplifies that perfect blend of ingredients.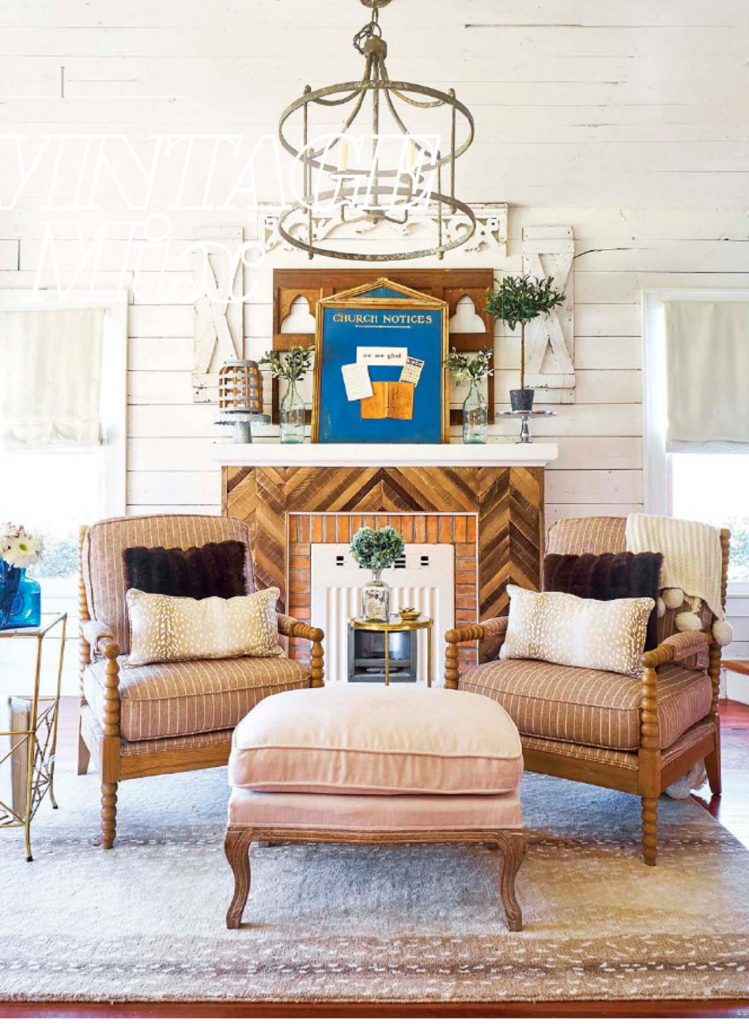 "This is the first space you see when you enter my home," Courtney says. "I wanted it to be clean and cozy, light and bright. I wanted it to be less stuffy than a traditional formal living room, while still having style, function and a bit of color. I played with different textures and patterns in similar colors to give it a warm, welcoming vibe." Here are Courtney's top tips for making it work.
BREAK UP MATCHING SETS
Mixing old and new is my favorite way to keep things fresh and interesting. In fact, I call my personal style "Refined Rustic Vintage." I love the history of vintage items, but to fill an entire room with them might look dowdy. I love the clean lines and fresh look of new items, but an entire room that matches can look like it was purchased in bulk at a cheesy furniture store. By mixing and combining the two, it is the beautiful marriage of history and current day. Charming and fresh.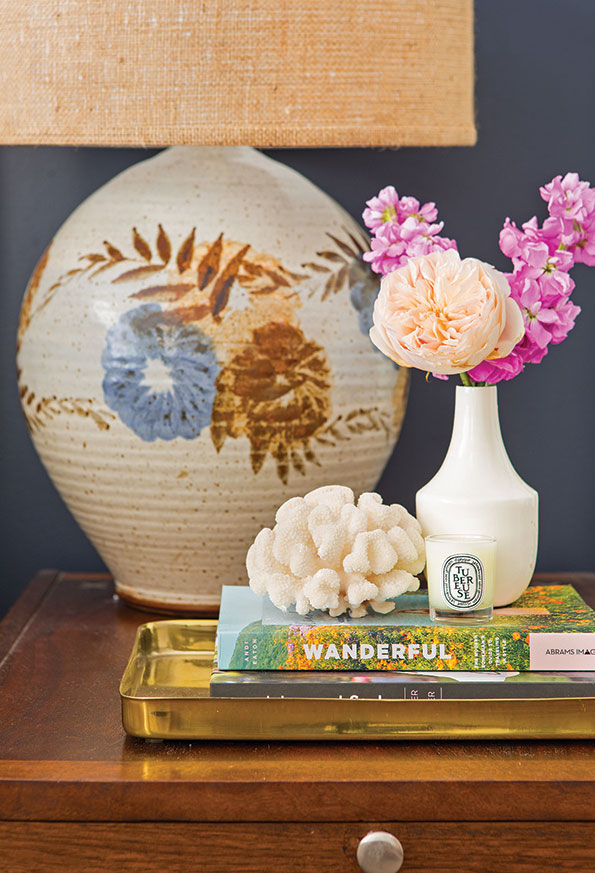 PICK FROM YOUR PASSIONS
Start with pieces you love. Throw all the "design rules" out the window when you discover an item you are excited about. Next, begin to layer items around your favorite item. Try to make sure they have similar colors or styles, or be purposeful about contrast. When you are choosing what to include, look at quality. If a piece of furniture is so old it looks dirty, that is not a good choice. But if it has great lines, a new upholstery job will keep it fresh.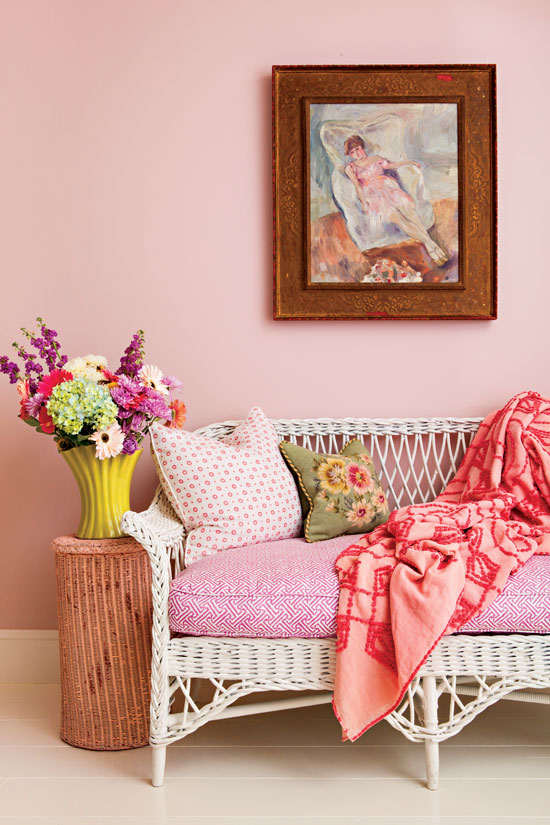 DO SOMETHING UNEXPECTED
Finally, include one piece in your space that is a little out of your comfort zone. Allow your personality to show through your choices. There is nothing interesting about a dozen rooms that look alike, but when you begin to push yourself, you might find that you really like the results! So don't be afraid to take a risk and discover your true style!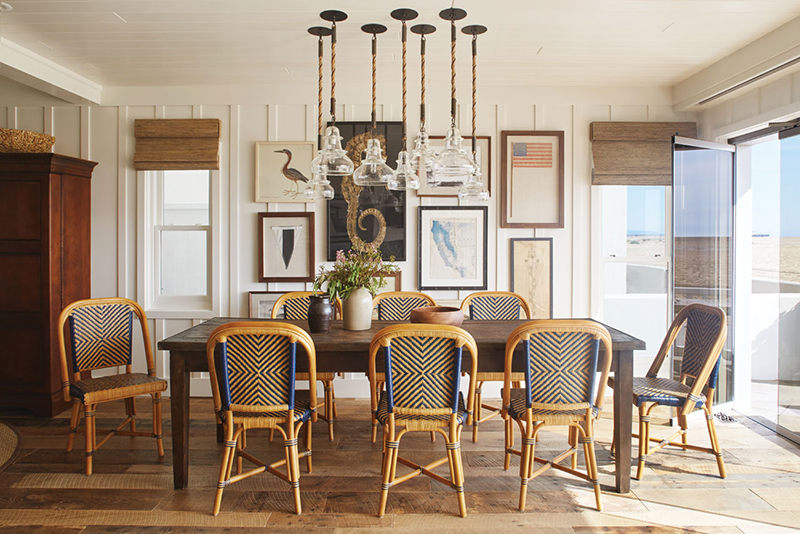 BUILDING HISTORY WITH VINTAGE DECOR
Some of the best designs come together over time. Collect what you love, and you'll find those pieces always work.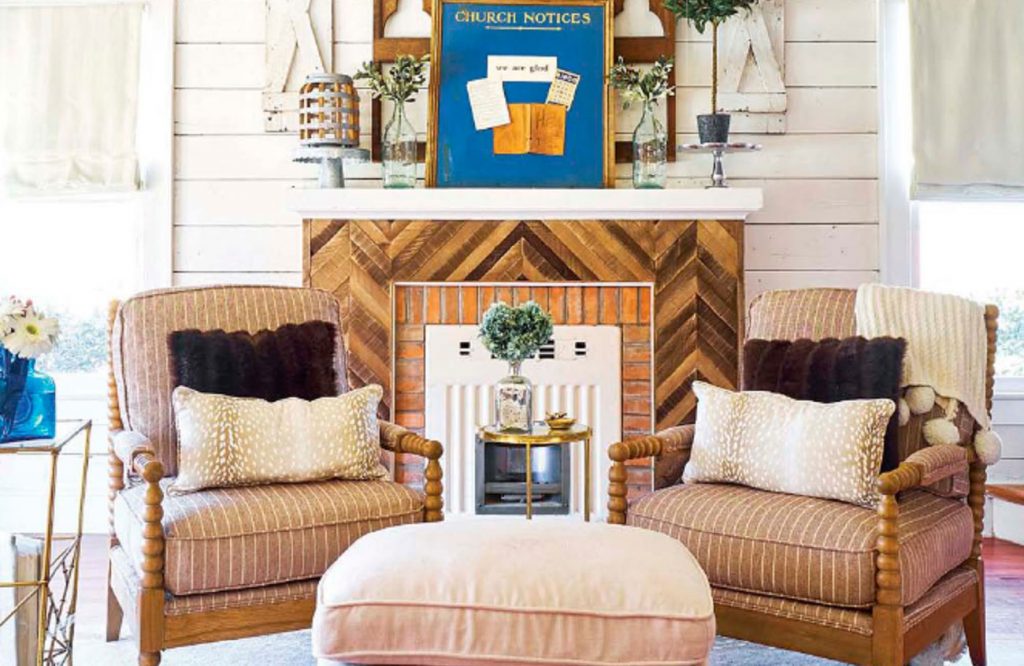 "The stained wood element on the mantel is a historic church altar. It is tucked behind a vintage church announcement board and surrounded by repurposed gingerbread pieces and vintage shutters," Courtney says. "I didn't really plan on having wood pieces around the mantel, but I kept happening on one-of-a-kind pieces that I could not pass up, and it turned into a little puzzle of amazing artifacts. I collect vintage church items, so I scatter them all around the house. All of this was found at estate sales, flea markets and other secondhand locales."
Want more simply beautiful ideas? Check out this post on How to Buy Vintage Textiles at Flea Markets.
Of course, don't forget to follow us on Instagram, Facebook and Pinterest to get your daily dose of cottage inspiration!