When designing your own porch, it's all about knowing your priorities.But for Katie Busenitz (@therusticboxwood) of The Rustic Boxwood and her family of fourth, the priority was to create a relaxing and welcoming spot that not only was comfortable and easy to use, it was reflective of her personal style and set the stage for what the interior vibe was like, too.
If you haven't already seen the full porch reveal click here to get caught up. Then get the low down on Katie's style details below.

Related Reading: The Busentiz's Break Ground and Start Their Custom Build
Whether your are looking to remodel or just refresh your front porch and entryway, Katie has some tips for what to do and what to avoid in order to design your own porch to be stylish and functional.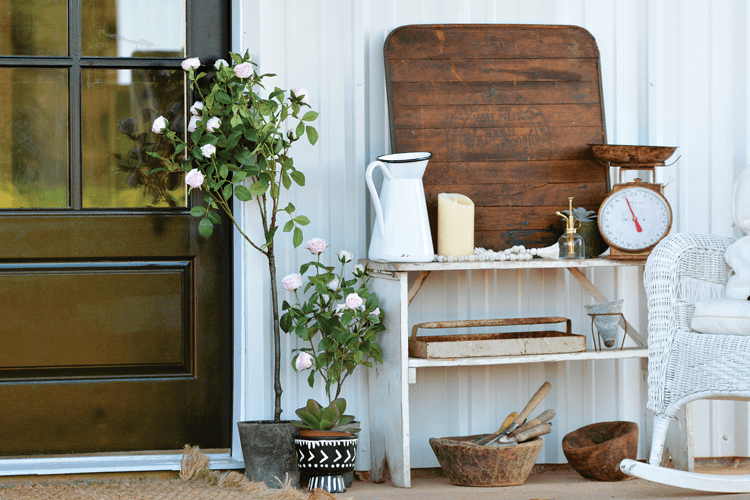 1. Make it cozy and inviting.
Think outside the box when it comes to comfy seating! You could use old church pews, a wooden bed swing or even a dining set, and, of course, don't forget the classic wooden rocker. Be sure to add lots of pillows and a fun blanket to warm up on those chilly nights!

 

2. Be consistent with your palette.
Color plays a big role when designing your own porch. Did you set up your interior with neutral colors and textures? Or does your home primarily contain bold color? Whatever your style may be, don't forget to carry your indoor décor to the outdoors. Having this focus will help to maintain a cohesive look as you design/shop for your porch. And make sure you use outdoor fabrics and paints so your look will last.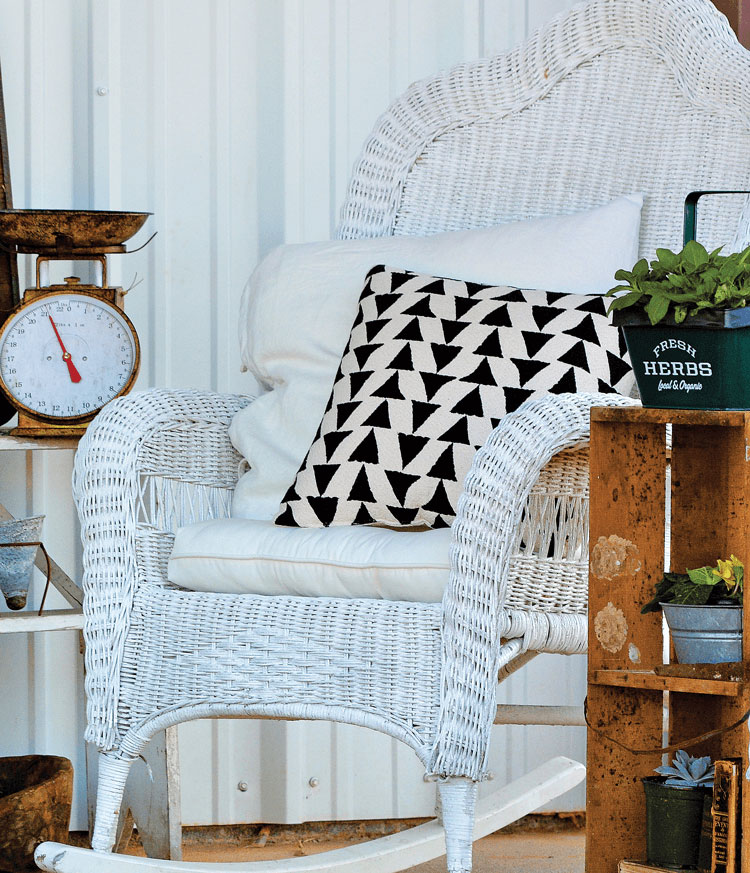 3. Choose proper lighting.
When designing your own porch, do not underestimate lighting. Your light fixtures will help to set a perfect ambiance in the evenings. Outdoor chandeliers,(all from the Ellsworth Collection from Capital Lighting) sconces and even candles all work together to make the perfect setting and underscoring the modern farmhouse vibe perfectly.

4. Shop your home for accessories. Some décor pieces to look for include beautiful wreaths, cool lanterns, colorful florals, an outdoor clock and chippy architectural pieces, whether that be a corbel, a bookcase, etc. And, of course, a metal bar cart can serve a dual purpose: It could act as a table for your glass of sweet tea or as shelving for all your beautiful vignettes.
5. You don't have to spend a fortune to get the look you desire. Make it a goal to stay within budget. You can save money by shopping thrift stores and yard sales, or by scouring estate sales. Other fun ways to shop are Craigslist, your local resale page on Facebook (e.g., a " Buy, Sell, Trade" page), or the end-of-season sales (and beginning-of-season sales!) at retail stores.
Want to learn more about the Busenitz-family Project House? get caught up on the updates at their halfway point!
Of course, don't forget to follow us on Instagram, Facebook and Pinterest to get your daily dose of cottage inspiration!