You've seen it #trending for the past few weeks now, those fancy cheese boards with cured meats and dried fruits arranged perfectly on an artisanal wooden block or serving tray. They are as delicious and impressive as they are in appearance and taste; however, the perfect cheese board isn't as intimidating as it looks. Easy to throw together for last minute events, this chic party snack thrives on the unplanned. During this year's upcoming holiday season, follow our breakdown and compose your own cheese board masterpiece.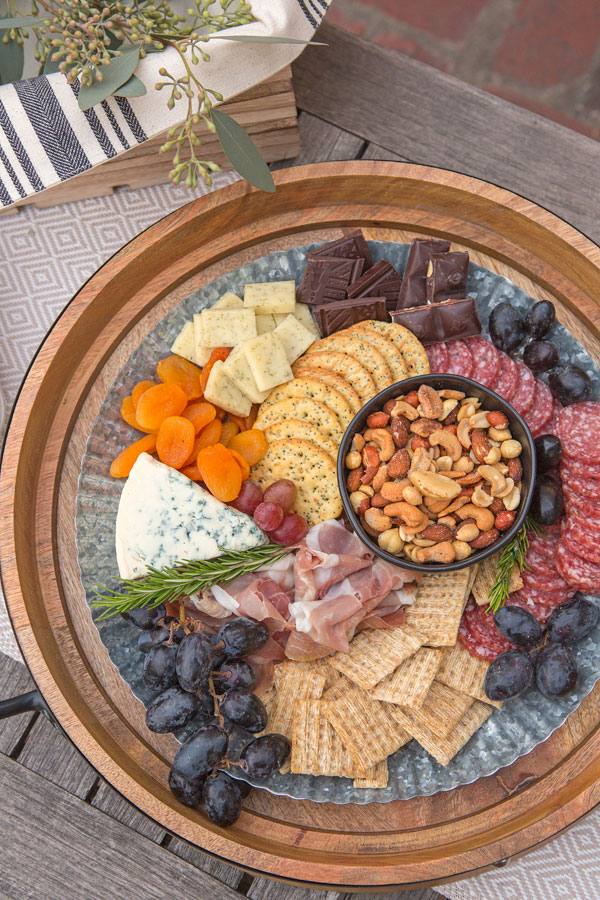 The Players
You don't have to be a cheese connoisseur to build an impressive palate for your board, though it is important to remember diversity in your cheeses when you decide to begin. Texture and flavors fall in four categories with distinct profiles, easily labeled on most packaging for the unversed: Aged, Firm, Soft, and Blue. Some staples in cheese boards include familiars like aged cheddar or bleu cheese, with some new faces like Coupole, an aged goat cheese with a dense texture and delicate taste. At minimum, two contrasting cheeses are recommended for starting your own board. Keep in mind that cheese boards give you a chance to try new flavors while entertaining guests; if you don't like your selection, someone else might!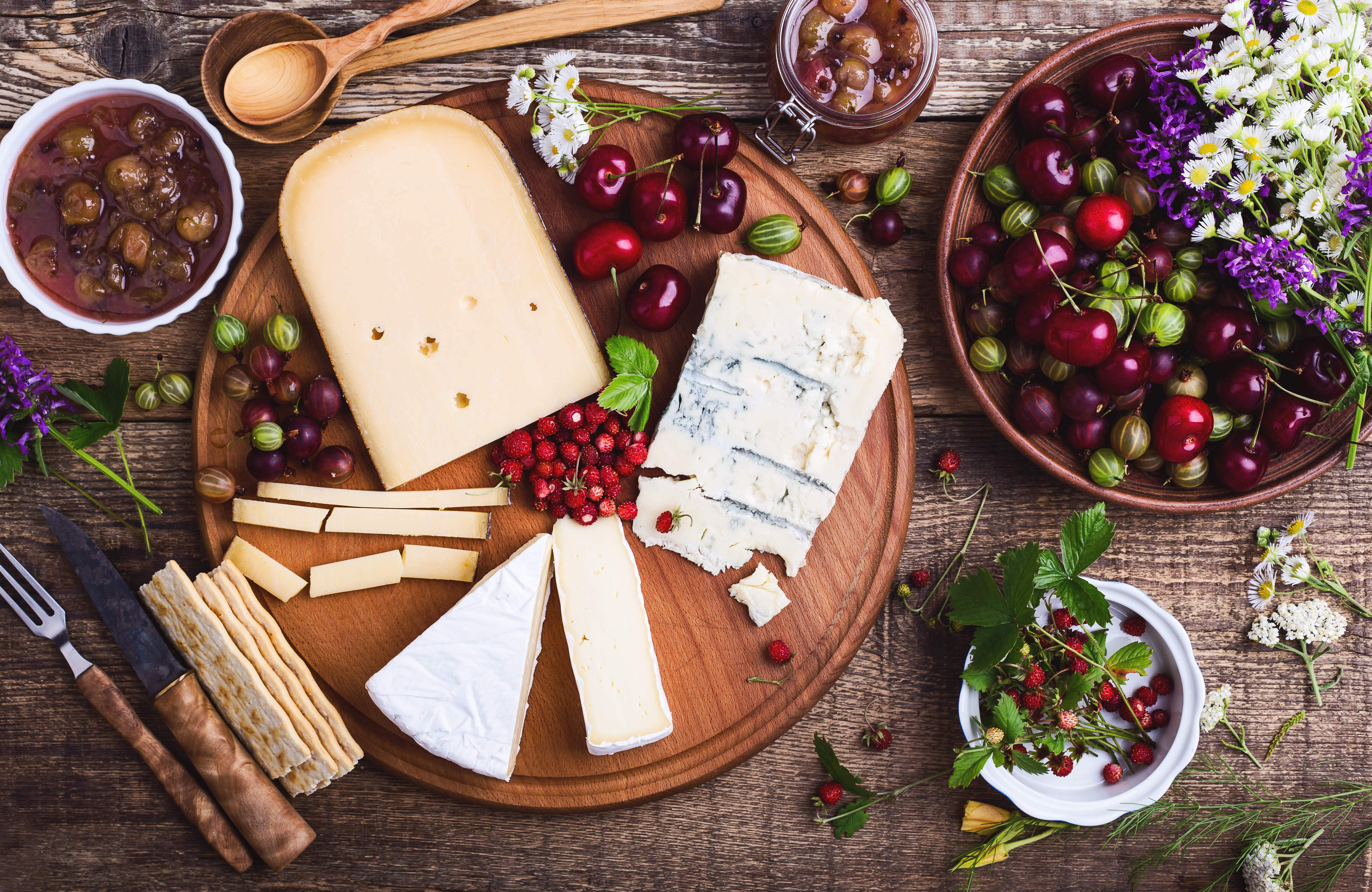 The Looks
Cheese boards are known for their artful, messy-but-beautiful look. When making a cheese board, try not to be bogged down by making everything look perfect. Cheese will crumble, crackers will become unstacked, and jam spoons will slide out of their jars, but the imperfections are what make cheese boards so delectable. When thinking of how to arrange your elements, use the pile approach. A clump of sliced Gouda or Brie here, toasted baguette there and some dried apricots sprinkled in between for contrast. Placing your contrasting cheeses across the tray from one another may help guide your guests when deciding on what to try first, especially if you pair your choices with cheese's partner-in-crime, a bottle of good wine. To cut or not to cut? We like when some of your cheese options are precut and sliced—it makes the whole plate feel more inviting and ready to dig into.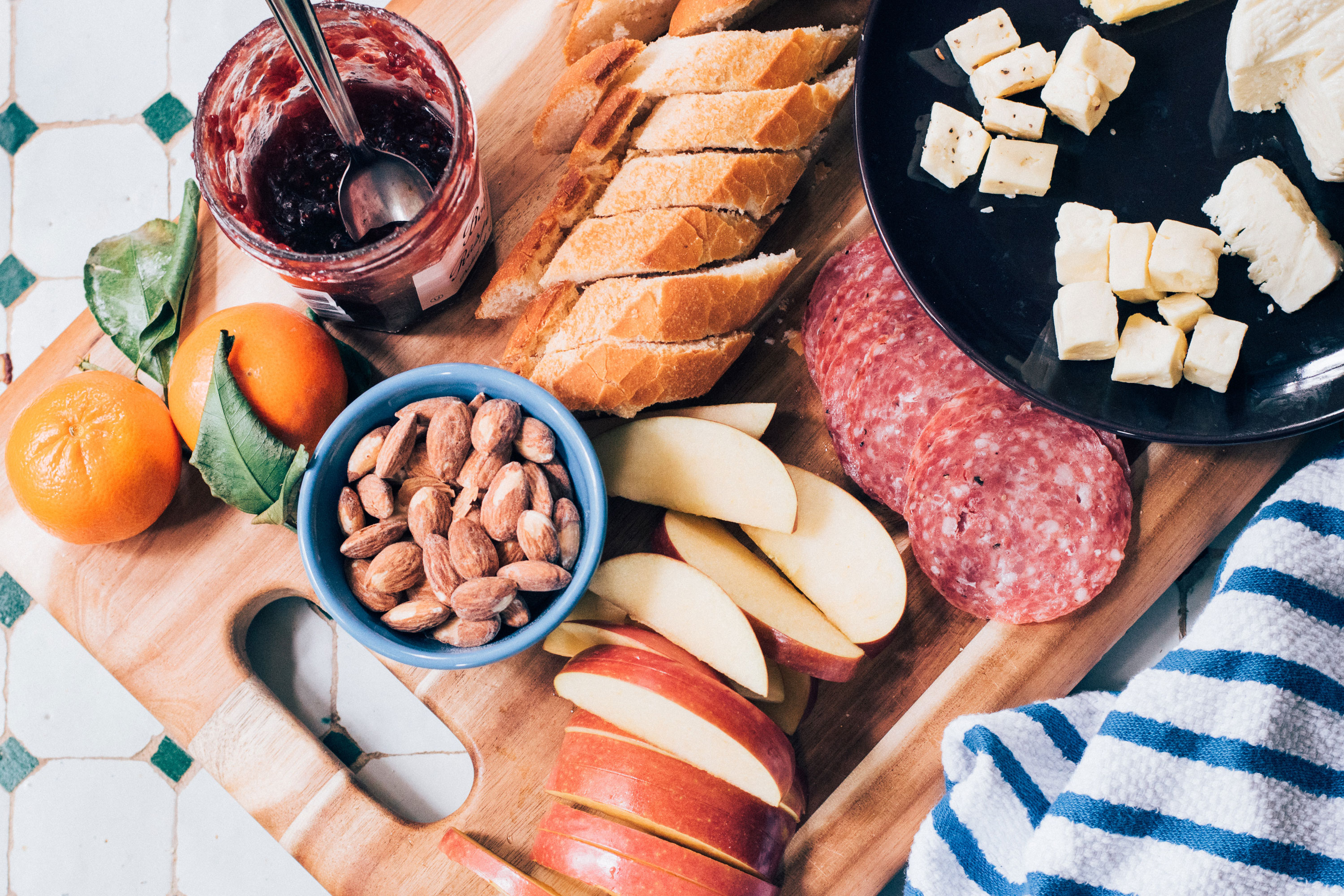 The Pizazz
Once assembly is done, you may notice empty pockets. To give your cheese board extra oomph, remember the rule of diversity in flavor and texture. Try adding seasonal fruits or nuts for crunch, meats like salami or prosciutto for salt, and sweet flavor from jams or preserves. Overall, the final touches to your cheese board depend entirely on your personal preference, but don't be afraid to reach out of your comfort zone!
Ready to take your cheese board to the next level? Try making this homemade blackberry and sage jam to accompany your spread.