Creating a wedding registry of entertaining essentials allows you and your partner to envision the look and feel of your new home together and to create a space for hosting loved ones. It may be one of the very few times in life with a starting mark and a socially acceptable opportunity to request dream gifts. A registry alleviates the guesswork for your family and friends and gives them an opportunity to get you something that you'll love and cherish. It also gives guidelines and keeps tabs on what has been purchased. Many shops also offer discounted rates, after your wedding, for items that you registered for but did not receive. Hint: don't leave off the big-ticket items.
At Cottages & Bungalows, we love to curate and share our favorite finds from across the web with you. Some of the products you'll see on this page are affiliate links, which means that if you click through and make a purchase, C&B will earn a small commission at no extra cost to you!
If you're in the planning stages of your own wedding, we've got you covered with some of our favorite entertaining essentials that will help you two build a life together. Maybe you're coming up on a big anniversary and it's time to refresh some of your 20 or 30-year-old wedding gifts? Or, hey, maybe you're in the market for some pretty new pieces for your cottage. There's something for everyone here!
Here are our favorite entertaining essentials for your wedding registry when it comes to cozy spaces and hosting as a couple.
Our Favorite Entertaining Essentials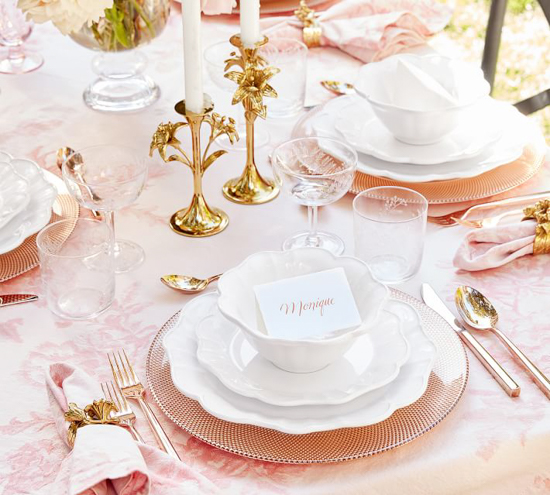 Monique Lhuillier Juliana 16-piece Dinnerware Set, Pottery Barn // $180
This white dinnerware is so versatile, we love that it can dress up or down depending on your guests and plans.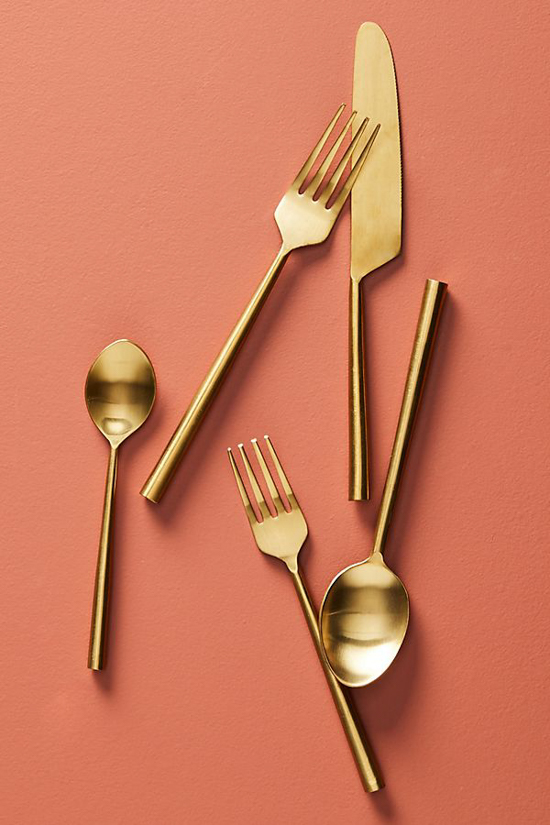 Streamlined Flatware, Anthropologie // $28
Fancy flatware?! We'll take a full set, please.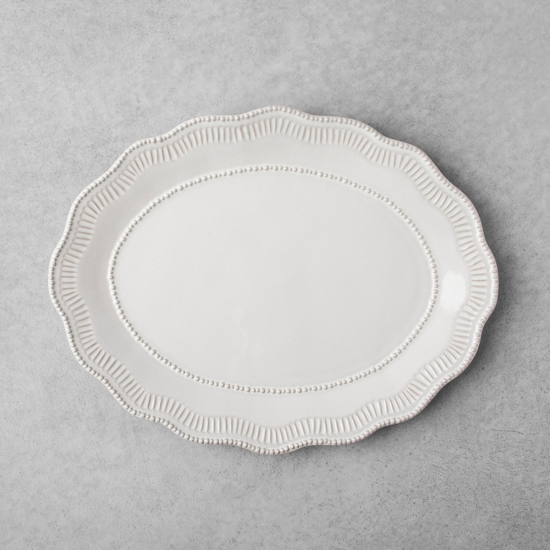 Hearth and Hand Serving Platter, Target // $29.99
A simple staple, we love the gorgeous detailing around the edge of this serving platter.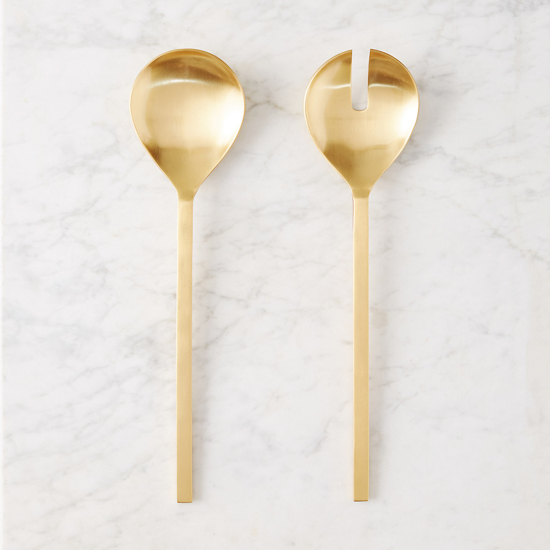 Golden Hour Serving Set, Shop Terrain // $38
Take your salad game up a notch in your married phase.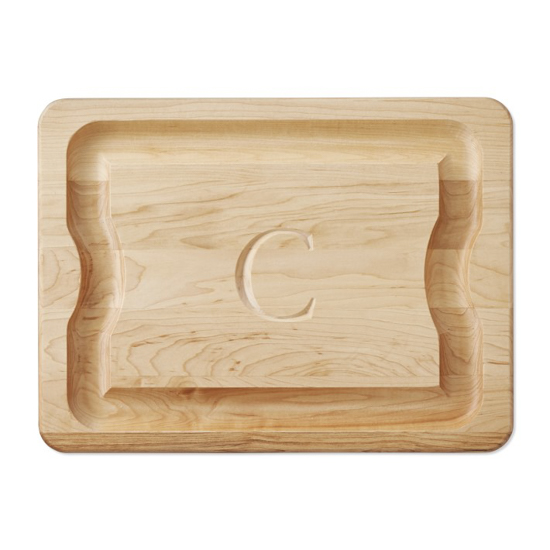 Personalized Cutting Board, Etsy // $59
Monogramming those sweet newlywed initials for the new family of 2!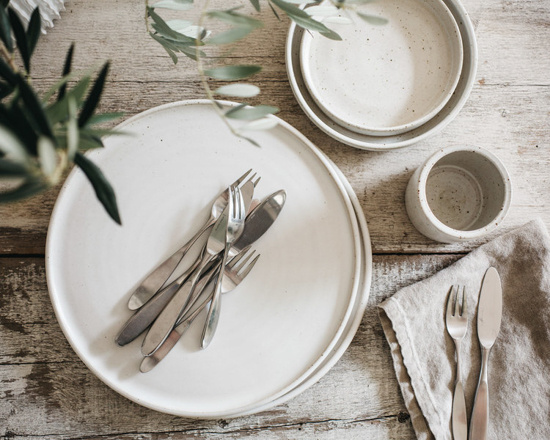 Handmade Ceramics, Sprouted Kitchen + Katherine Moes // from $24
Handmade ceramics that double as future heirlooms for your family collection.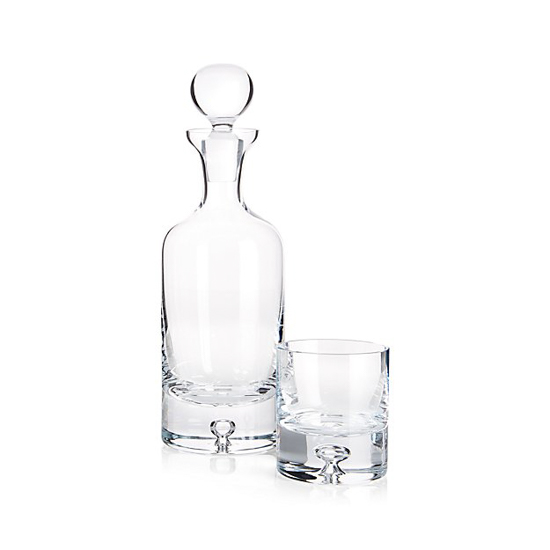 Direction Decanter, Crate & Barrel // $44.95
This decanter is a lovely way to dress up your bar cart for guests.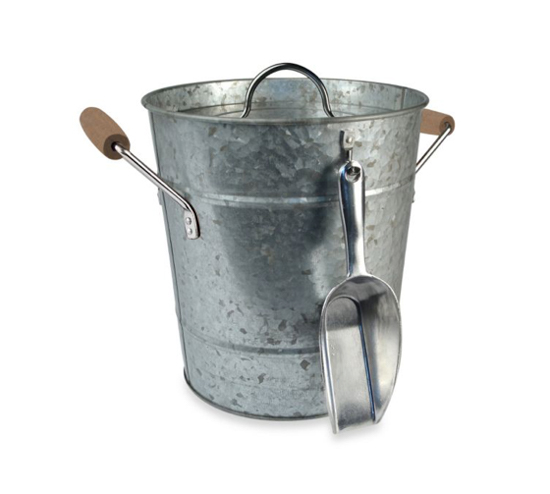 Galvanized Ice Bucket, Bed, Bath & Beyond // $24.99
Why send your guests to the freezer when they can use a fancy scoop for ice instead?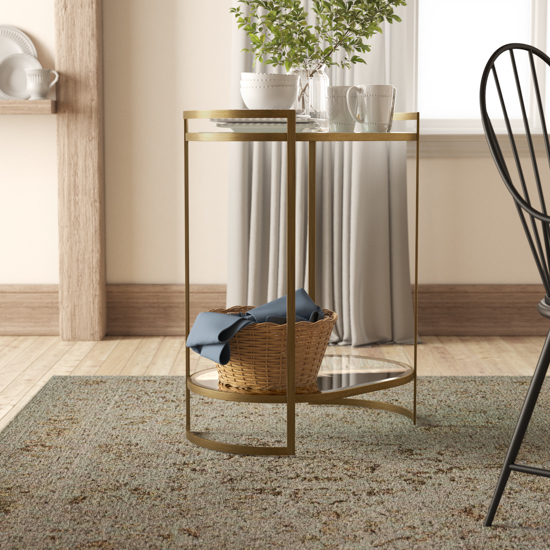 Birch Lane Bar Cart, Wayfair // $139.99
How lovely is this bar cart? No need to clutter the table when you can simply reach over and refill guest's drinks.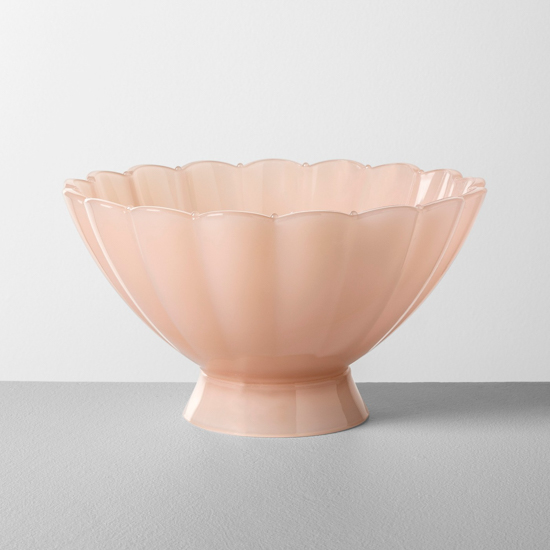 Milk Glass Scallop Bowl, Target // $24.99
A scalloped edge never goes out of style, in our humble opinion.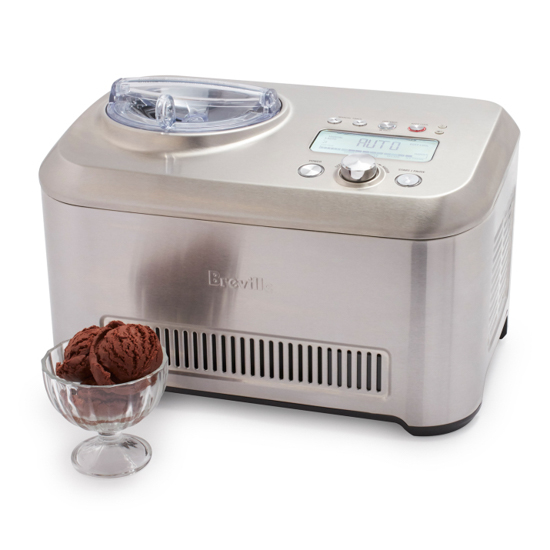 Breville Ice Cream Compressor, Sur la Table // $429.95
How fun is this?! Have you very own flavor experiments in the comfort of your own home!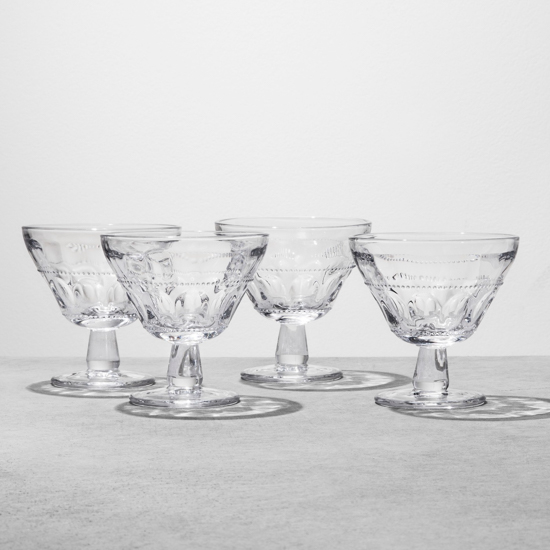 Hearth & Hand Dessert Bowls, Target // $27.99
Once you've perfected your signature ice cream flavor serve it up to friends in these bad boys.

Opalhouse Beverage Container, Target // $12.99
Summer is coming, fill this with all the sparkly strawberry lemonade you can find.

77qt. Centennial Rolling Cooler, Target //$139.99
The functionality and color of this cooler won us over, so cute!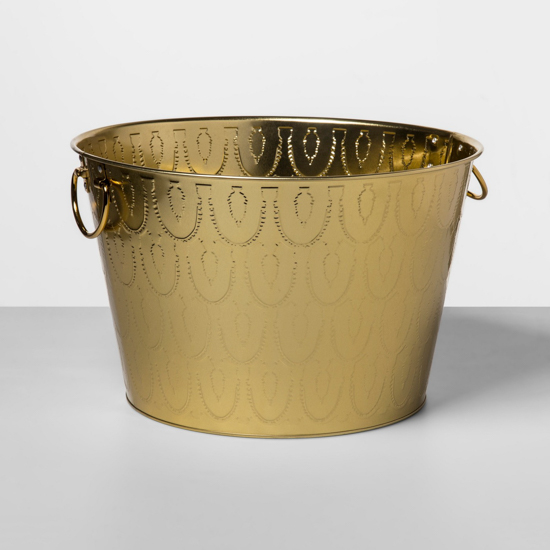 Metal Beverage Tub, Target // $16.99
Chill those beverages in style with this fun tub.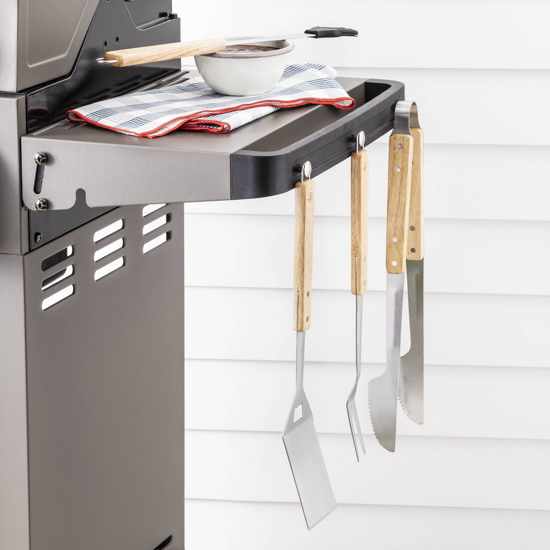 Grill Tools, Target // $17.99
A streamlined set of grill tools so even the barbecue can be visually pleasing.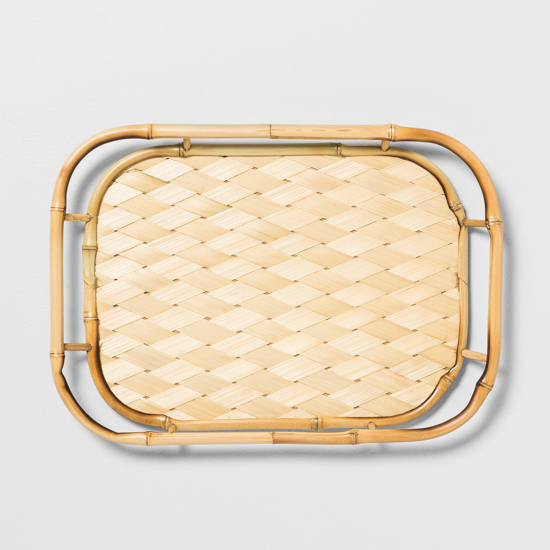 Bamboo Serving Tray, Target // $19.99
Nothing says "hosting" like a tray covered in goodies!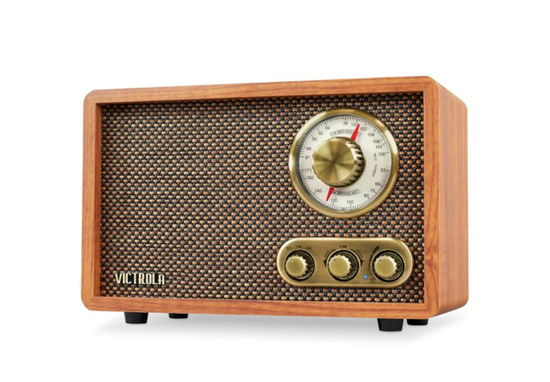 AM/FM Bluetooth Speaker, Bed, Bath & Beyond // $39.99
Vintage is our love language and this speaker made to look like an old radio is the best!
A Cozy Night In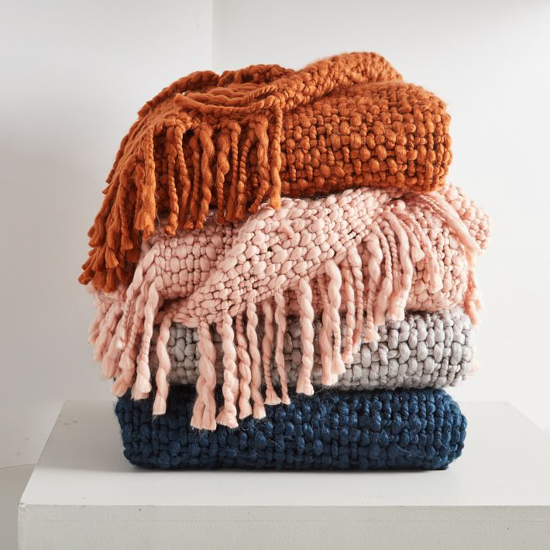 Solid Basketweave Throw, West Elm // $89
Netflix and chill with your love under one of these cozy throw blankets.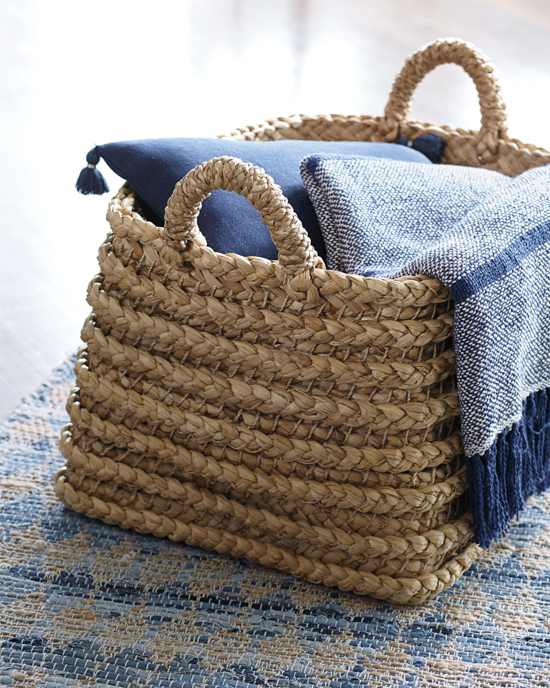 Olema Seagrass Baskets, Serena & Lily // $138
Put those gorgeous throws somewhere pretty! Keep this basket close to the couch and you can grab one when your toes get chilly.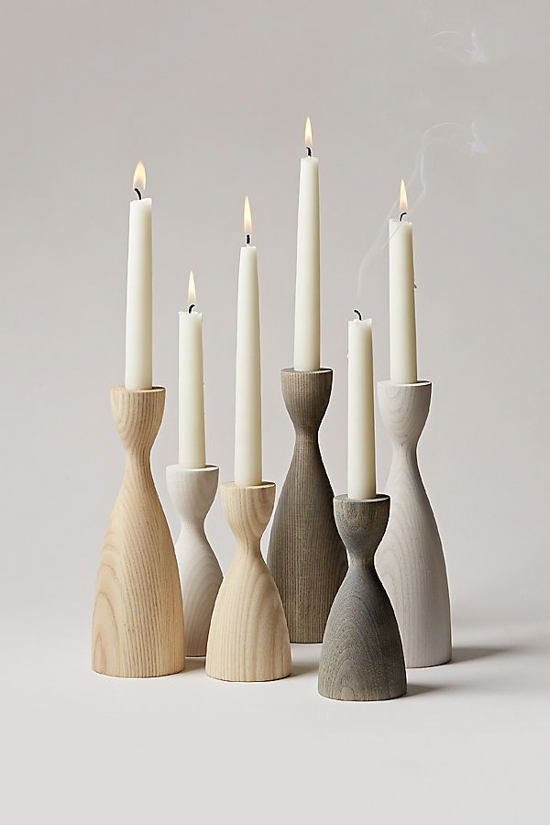 Farmhouse Pottery Candlesticks, Anthropologie // $65-85
These candlesticks are lovely in their simplicity and how fun to change out candles for a pop of color when the seasons change?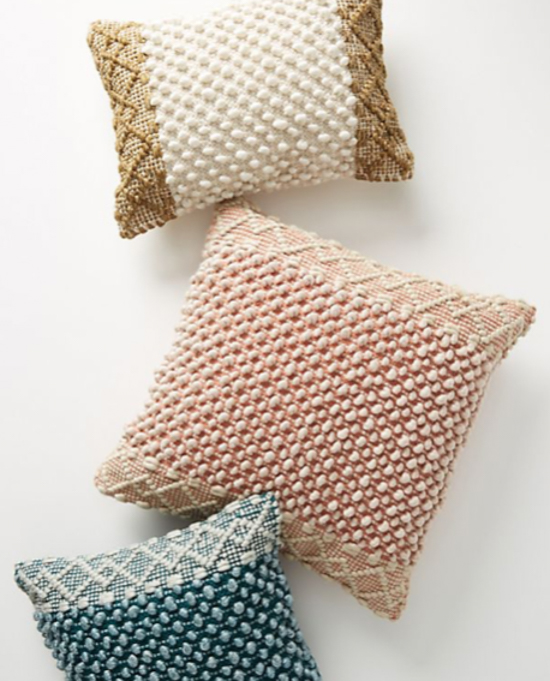 Joanna Gaines Throw Pillows, Anthropologie // $58-78
Your couch and your wingback chairs all need some flair from Jojo!
Want more simply beautiful ideas? Check out this post on Bed & Bath Registry finds in case you missed it! 
Of course, don't forget to follow us on Instagram and Facebook to get your daily dose of cottage inspiration!