Designer Ally Whalen's creative spirit won't let her keep her rustic-cottage chic décor the same throughout the year, so she approaches each season as an opportunity to make a fashion statement in her home. In fact, she took that creative spirit and continued to spread her cottage style right outside and up to create a treehouse studio!
A Treehouse Studio for Work and Play
The tree-house studio that they built in the backyard is furnished in a cozy cottage style, with shiplap boards that remind Ally of her family's 100-year-old cottage in Vermont.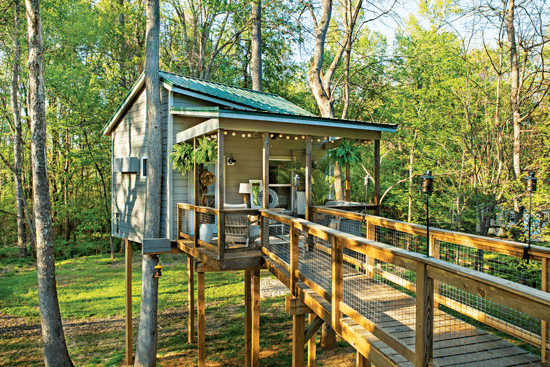 "The treehouse is a space that inspires creativity," she says. "It came about when I was closing my old shop. I had a good design space there, but not here at home. I had to build up [vertically] because the backyard floods due to the creek. We had a great tree in the backyard so I thought, why not build a treehouse studio?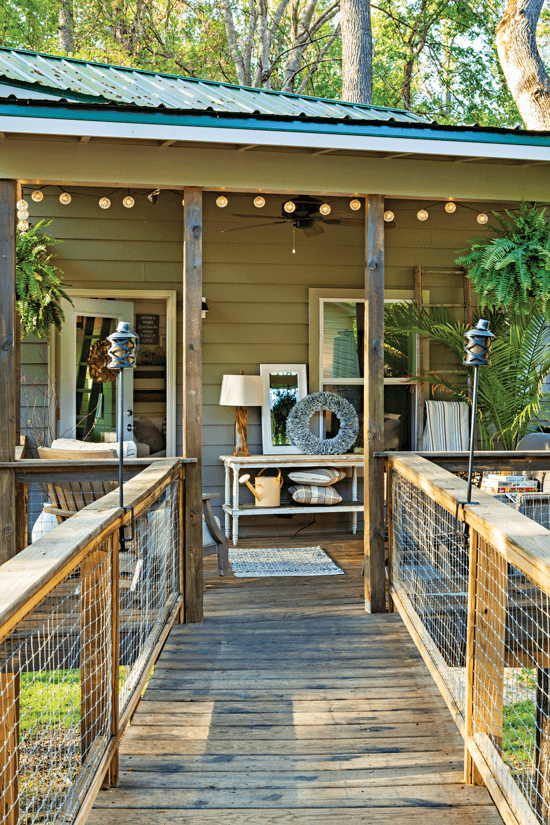 We hired a contractor who had built one before, and it required special hardware that allows the treehouse to move with the tree. We attached the treehouse to the main house by extending the deck." I wanted a loft area, which has a daybed with an area for the kids that they love to play in." The treehouse is 20 to 25 feet wide, and the deck is at least 20 feet long.
The treehouse is a space that inspires creativity.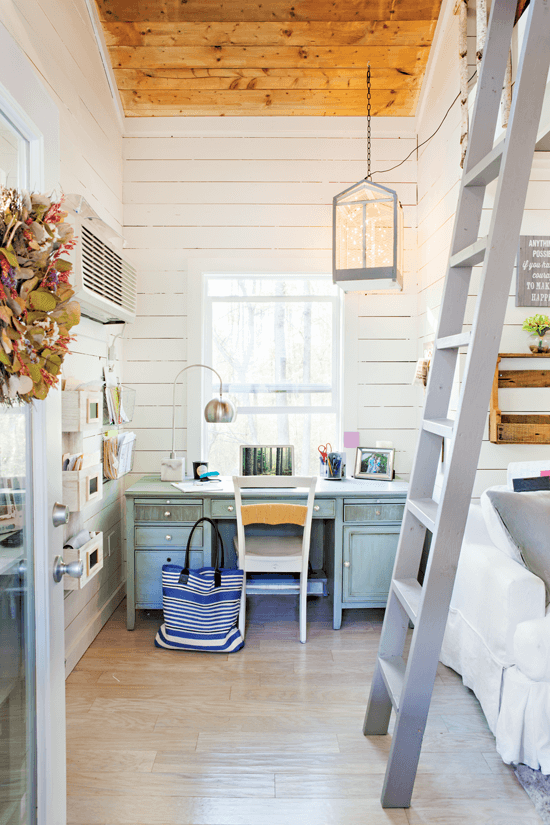 Recommended reading: Trendspotting: Are Treehouses the New She Sheds?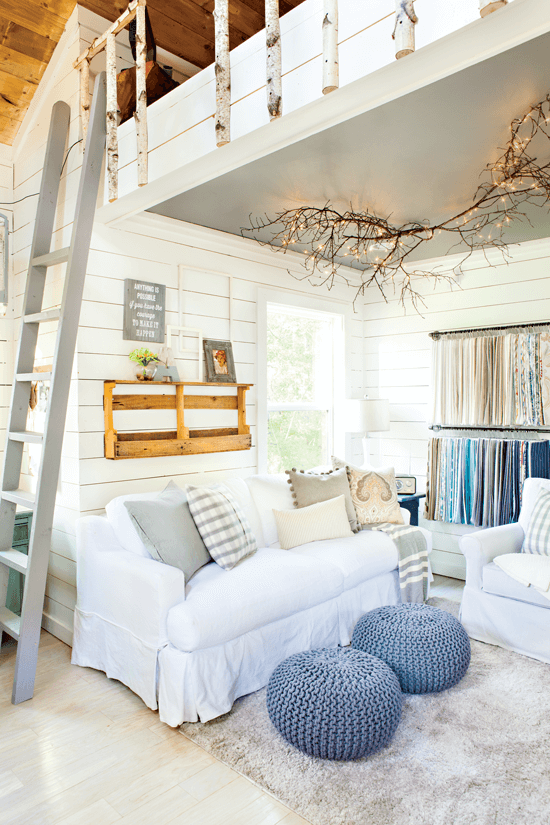 Ally continued the rustic-cottage décor in the treehouse. "The walls are done in shiplap boards, with tongue-and-groove paneling on the ceiling. I created my own stain using steel wool and vinegar, letting it sit for five days," she says.
Want a treehouse experience of your own? Check out this post on a treehouse getaway! 
Of course, don't forget to follow us on Instagram and Facebook to get your daily dose of cottage inspiration!