Sturdy, yet chic: As anyone who has ever shopped for shoes knows, that is an almost impossible combination to find. Yet, farmhouse sinks represent exactly this fusion, with both on-trend looks and workhorse ethics. Let's learn more about this style and how it may be a good choice for your kitchen remodel.
Unsinkable Style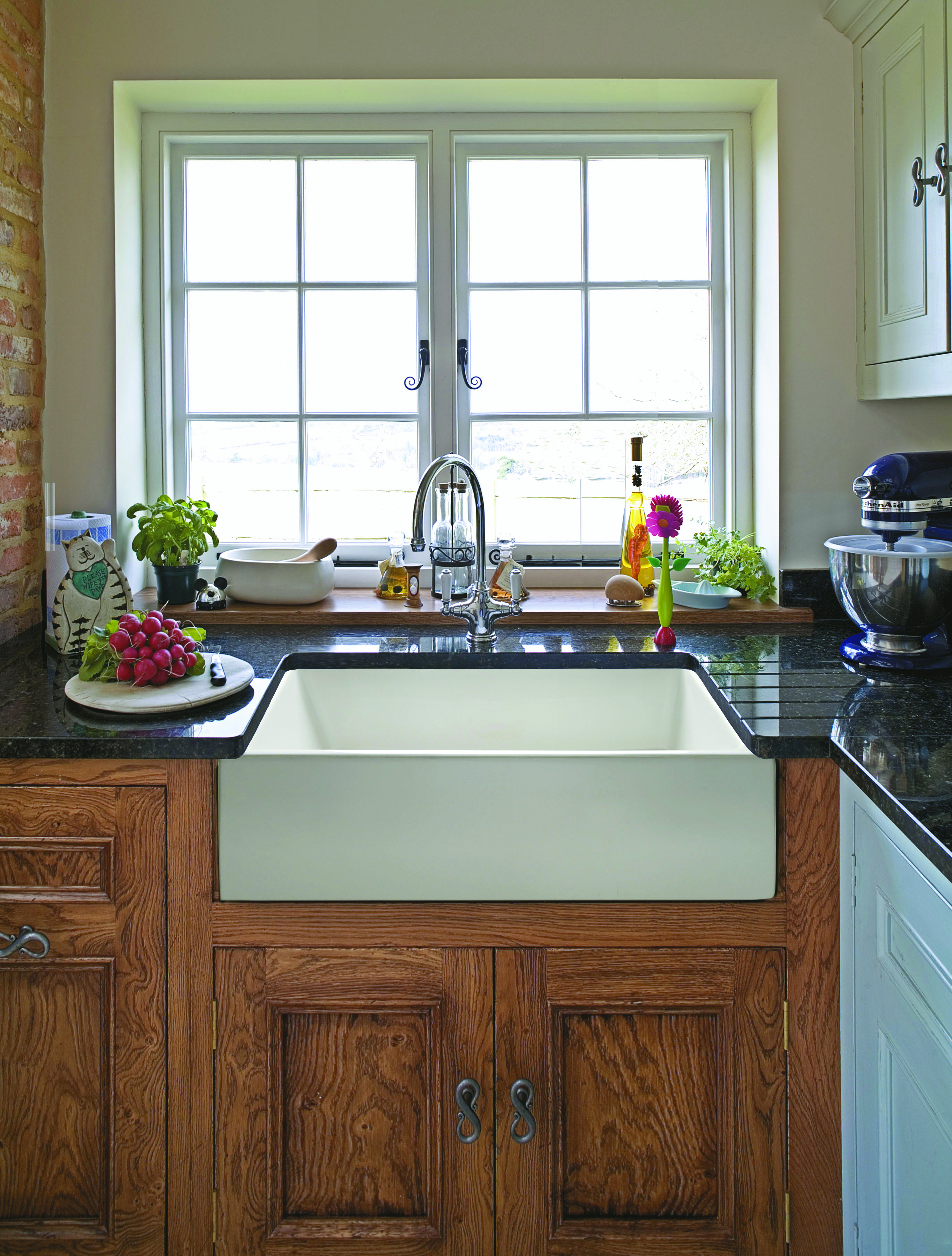 Bigger picture first: Sinks come undermounted or in drop-in styles. In undermounted models, the sink is flush with the countertop, coming up from under a hole in the counter. In drop-in styles, the sink is dropped into a hole in the counter, and the rim of the sink sits around the hole on top of the counter. Farmhouse sinks are undermounted. They have their roots in early European sinks going back at least 300 years. Deep enough to bathe small child, a tiny pooch, or wash big pots and pans with ease, they are supremely practical. They can go well with rustic farmhouse styles or, work with chic and sleek and modern homes, depending on which style you opt for. Farmhouse sinks are available in either a single or double bowl.
Materials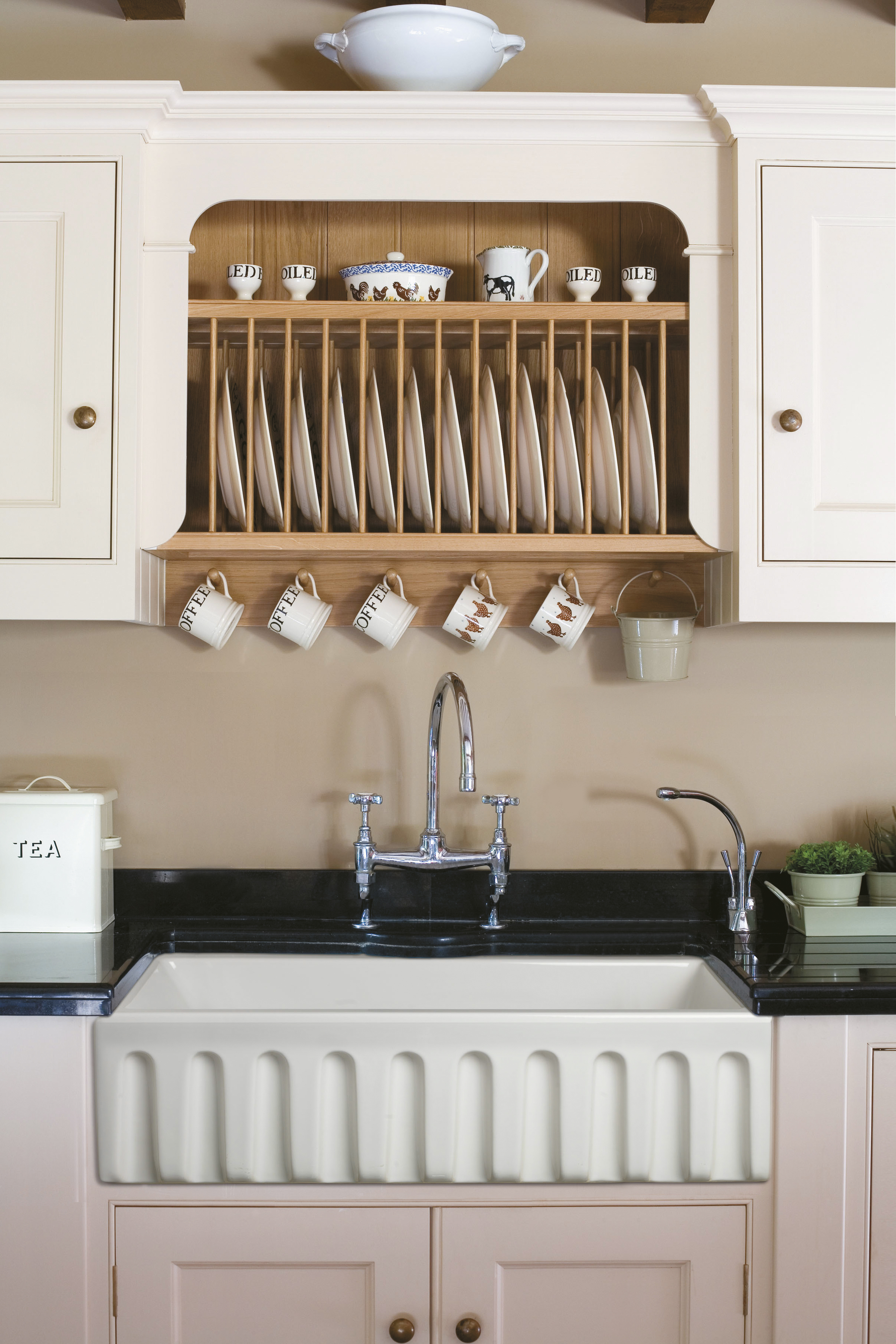 Farmhouse sinks are available in fireclay, vitreous china, and metal. Fireclay is a type of vitreous china, but different in that it has more quartz and feldspar in the clay material. This makes it 30 percent heavier than normal clay, nonporous and scratch resistant. Fireclay looks great and performs very well, but because installation can be a bit tricky, you will want to hire a trained technician to do the install to avoid any problems with crazing (fine hairline cracks that appear in the sink's surface material).
Another thing to consider is that fireclay sinks may require a special type of garbage disposal, as vibration can damage the sink. Fireclay is typically found in white or off-white glaze colors but you might also see them glazed in blue, black or gray. Another stunning option for a farmhouse sink is metal, including the popular types of steel or hammered copper.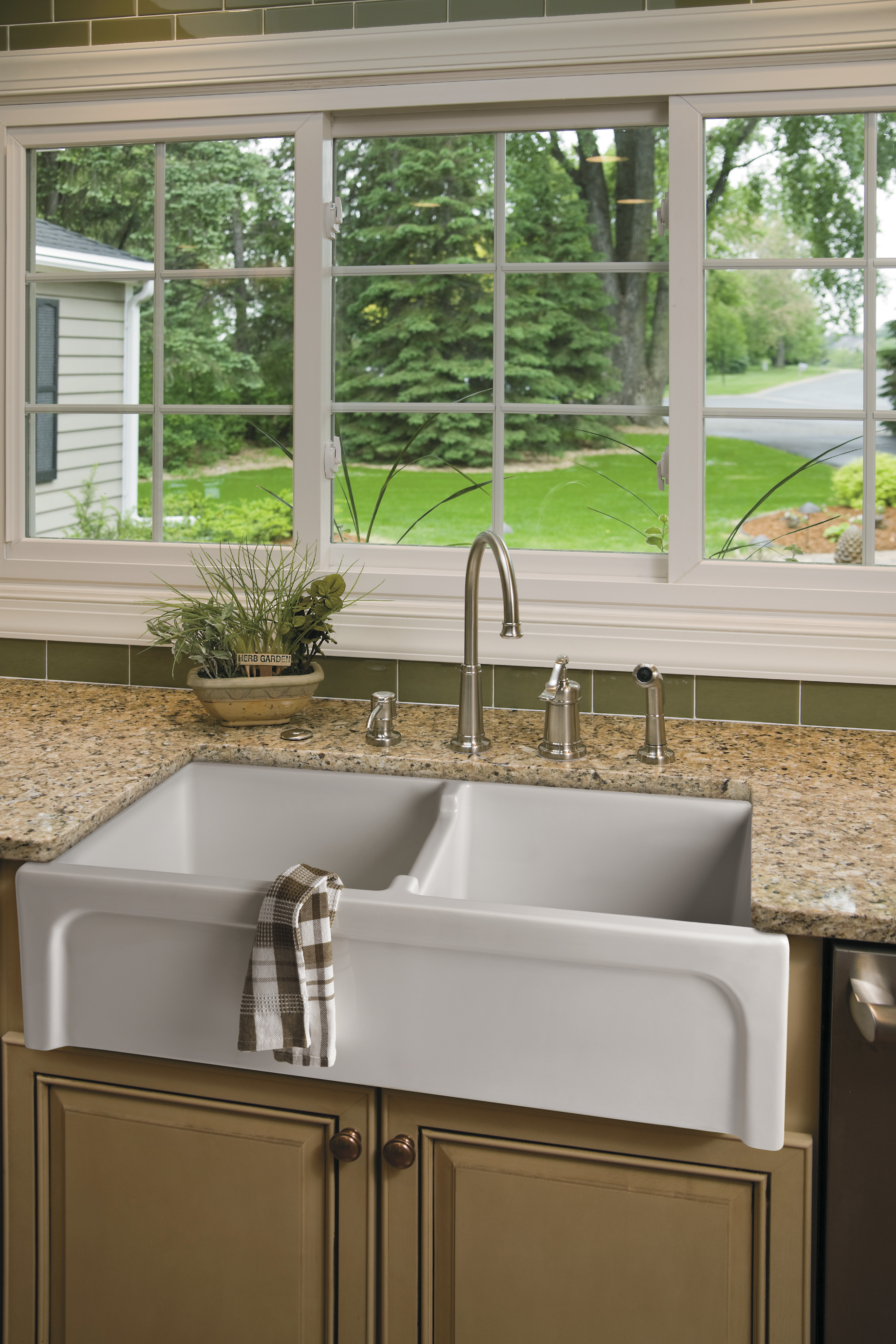 Finishing Touches
Once you settle on your farmhouse sink, you'll also want to select a kitchen sink faucet. Faucets for farmhouse sinks are often wall mounted or single post, but widespread and bridge faucets are the most popular.
With an aesthetically pleasing farmhouse sink beckoning to you in the kitchen, even a daily task like doing dishes becomes enjoyable. Shop for all the latest farmhouse sink styles at Vintage Tub & Bath.