Is there anything worse than hopping into bed on a wintery night and touching crisp, cold sheets!? It can feel impossible to warm up and, God forbid, you move and touch a fresh cold spot, ha! Take all the chilliness out of your bedtime routine with some festive flannel sheets. We found some cute options for the whole family. Give the gift of snuggly beds for Christmas or get them early and surprise everyone and change the sheets while everyone is at school or work. The gift of cozy, it sounds lovely, doesn't it?
At Cottages & Bungalows, we love to curate and share our favorite finds from across the web with you. Some of the products you'll see on this page are affiliate links, which means that if you click through and make a purchase, C&B will earn a small commission at no extra cost to you! 
For the Kids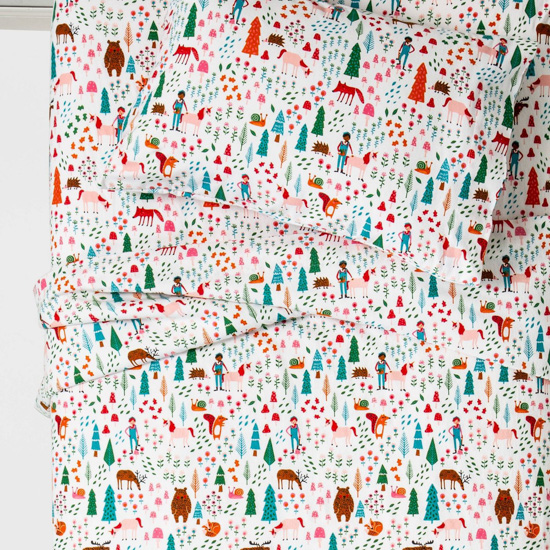 We love this option for children's bedding from Pillowfort for Target. It's bright and colorful and charming… I may even put it on my bed.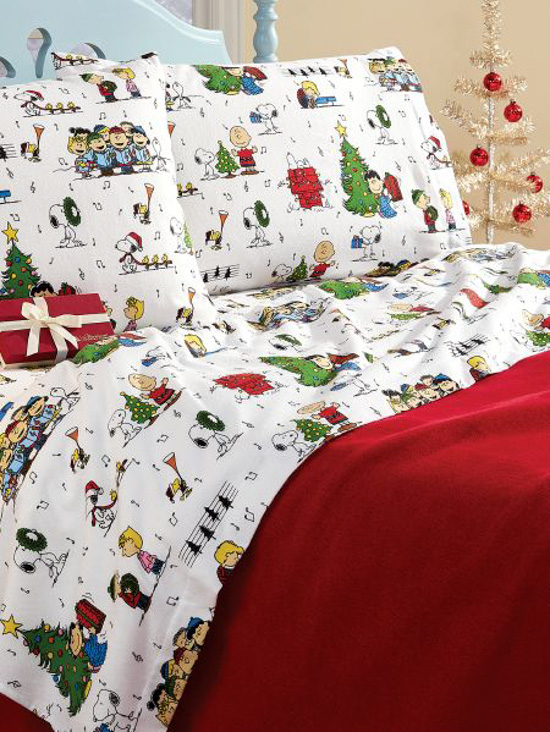 Here is a timeless one for the kids. These caroling Peanuts characters are a childhood fave and now I want to go watch A Charlie Brown Christmas!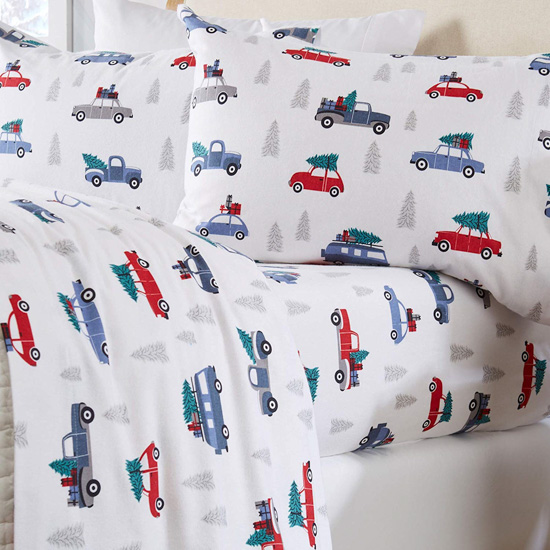 There is something magical about seeing cars on the road with yet-to-be-decorated Christmas trees tied to the top. It makes me smile every time I see it! These sheets make me smile just the same.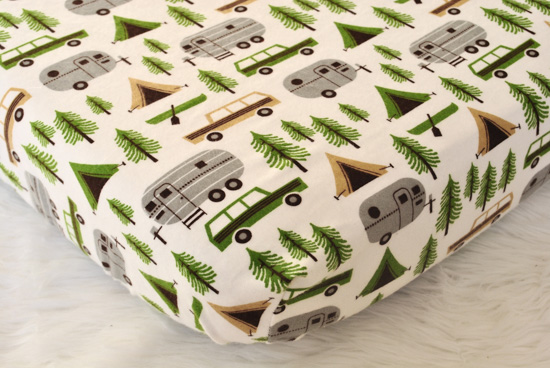 Don't forget the baby! This winter themed flannel crib sheet is just too cute!
Flannel Sheets for the Grownups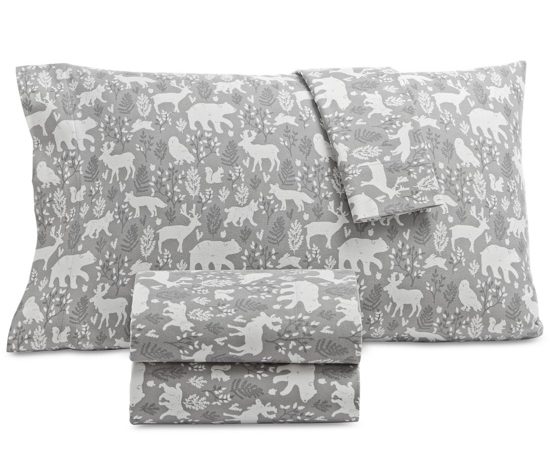 There are plenty of print options in this Martha Stewart collection from Macy's, this woodland creatures set was my favorite.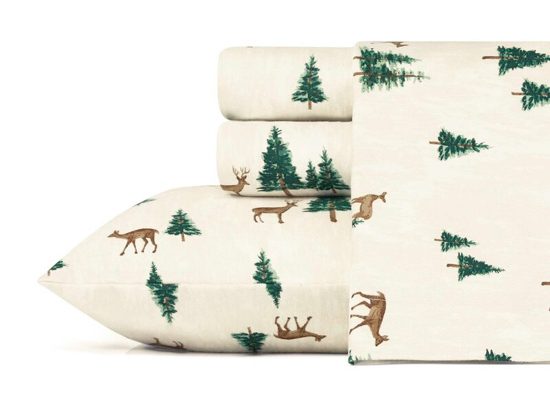 This simple "deer hollow" set from Wayfair is a great crossover bedding that can last you all winter long.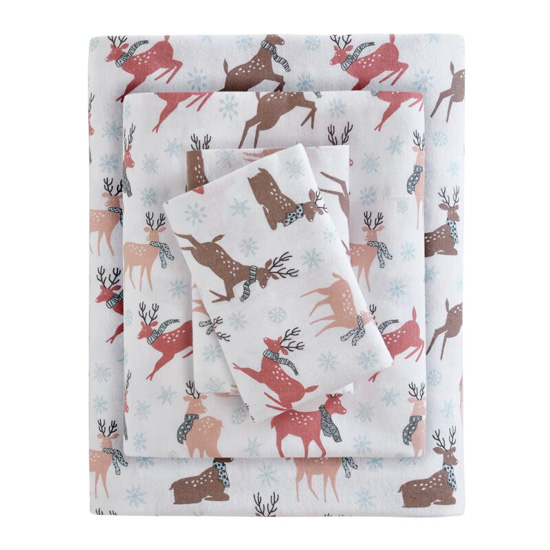 Elegant and whimsical, this set from Wayfair featuring prancing reindeers with snowflakes lightly showing in the background is a gorgeous option.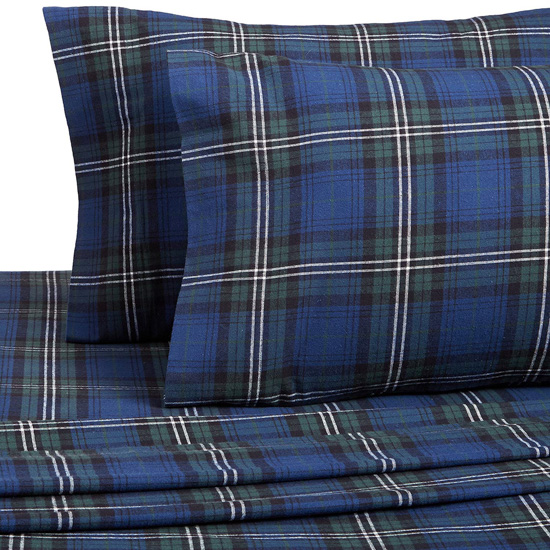 This set from Amazon is traditional take on flannel sheets the blue and black accents feel rustic and wintery.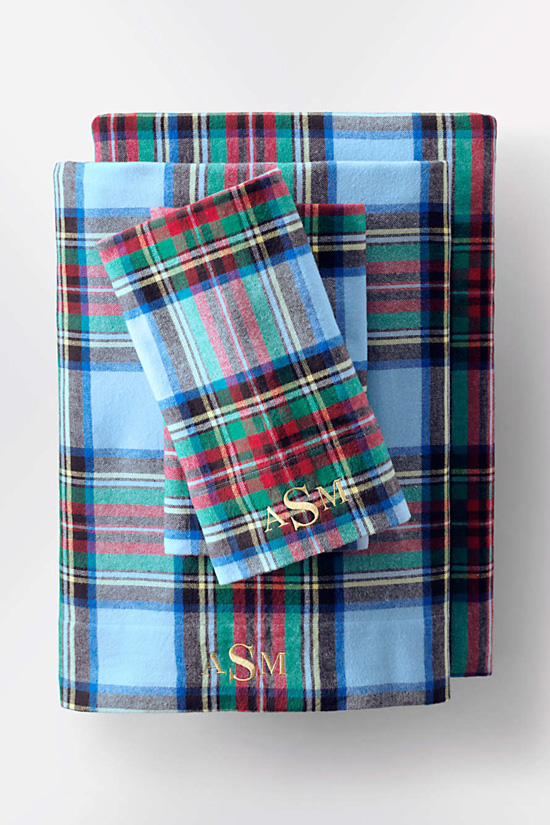 If you're feeling fancy maybe you should pick up these lovely plaid sheets from Land's End, the monogramming adds such a lovely touch.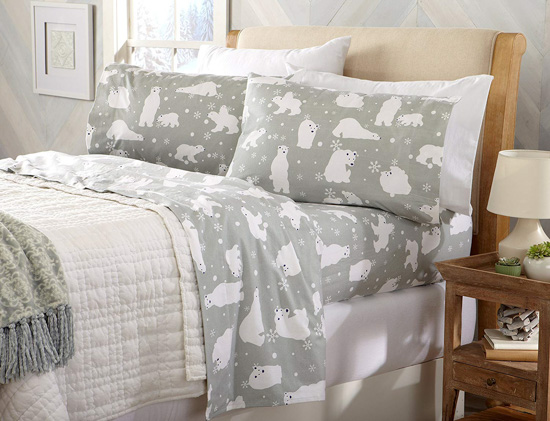 How cute is this polar bear set all styled up? This could be your cozy bed. Happy Snuggling!
Want more simply beautiful ideas? Check out this post on How to Prepare for Christmas Guests. 
Of course, don't forget to follow us on Instagram, Facebook and Pinterest to get your daily dose of cottage inspiration!