Do you long for a cozy cabin Christmas? When we found out Debbie Macomber's Christmas book Alaskan Holiday is set in a snowy cabin in the woods, we couldn't wait to create a fireside scene inspired by her story. In the book, protagonist Josie Avery finds herself stuck in a lakeside lodge in Alaska; what was supposed to be a summer gig turns into a long winter's stay. So what would the ultimate winter rustic cabin christmas contain? Check out these elements, and discover ways you can incorporate these looks no matter where you call home this holiday season.
At Cottages & Bungalows, we love to curate and share our favorite finds from across the web with you. Some of the products you'll see on this page are affiliate links, which means that if you click through and make a purchase, C&B will earn a small commission at no extra cost to you!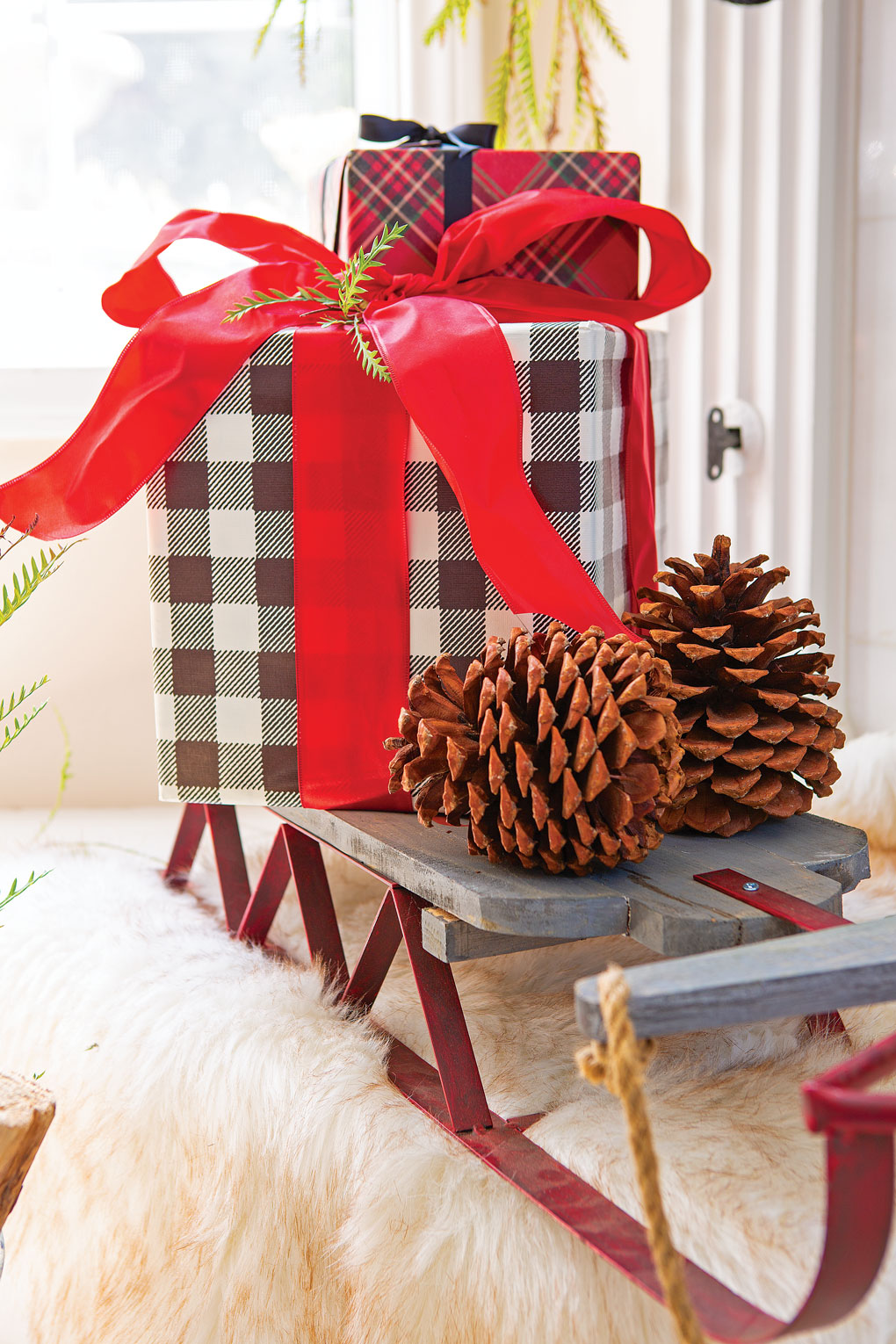 Rustic Cabin Christmas Patterns
We love this native-inspired multicolor rug which transitions perfectly from summer to winter. Mirroring the geometric patterns in the rug, a quilt-inspired wooden piece of wall art makes a great country cabin focal point above the fireplace.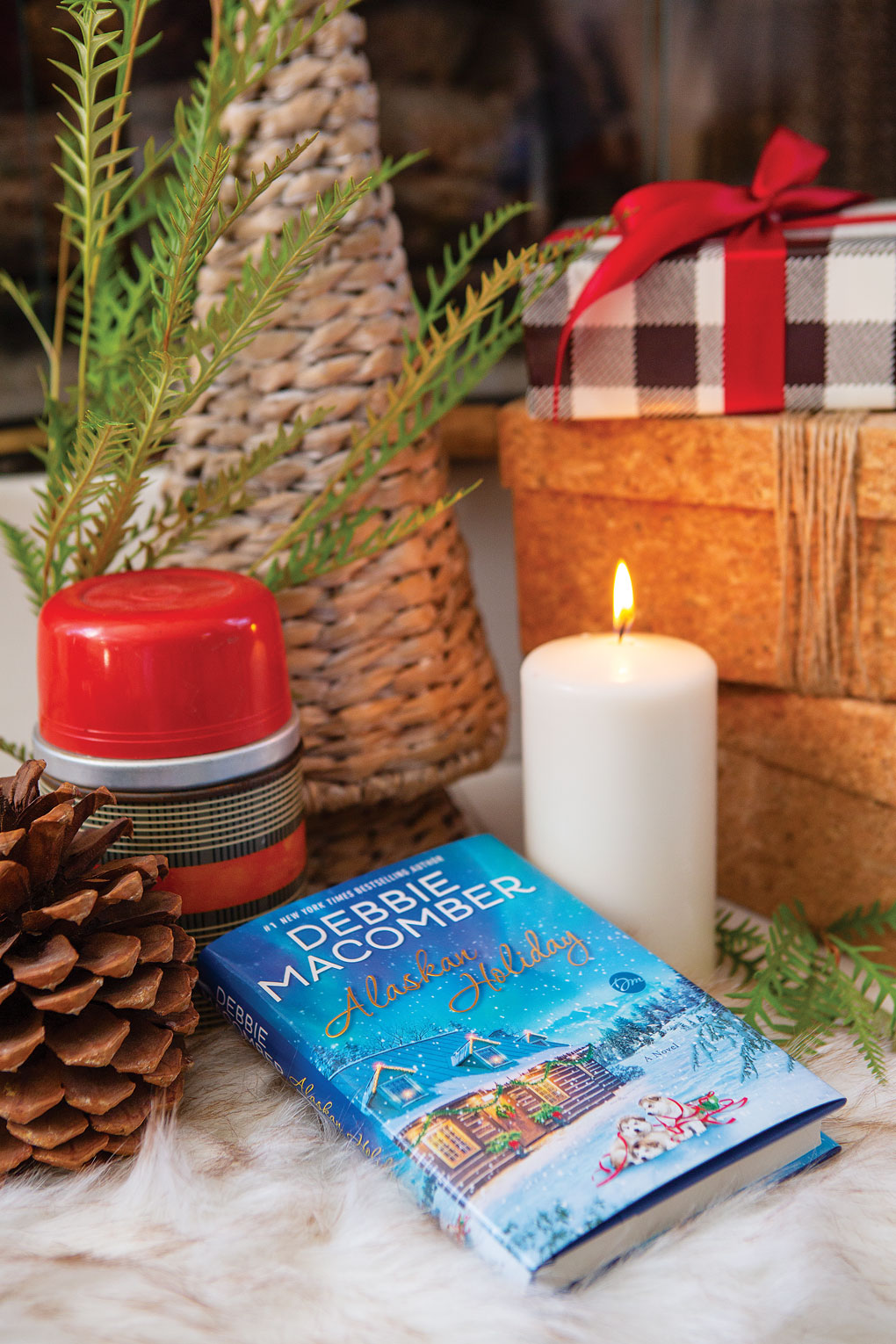 Knit the Way
From chunky knit throws to Fair Isle stockings and macramé pillows, this cozy fireplace setting draws on thick woven textures to create a warm and inviting vibe. The key here is to pile it on! A woven pouf brings the material forward, while extra throw pillows on the chair and in the baskets really drive the mood home.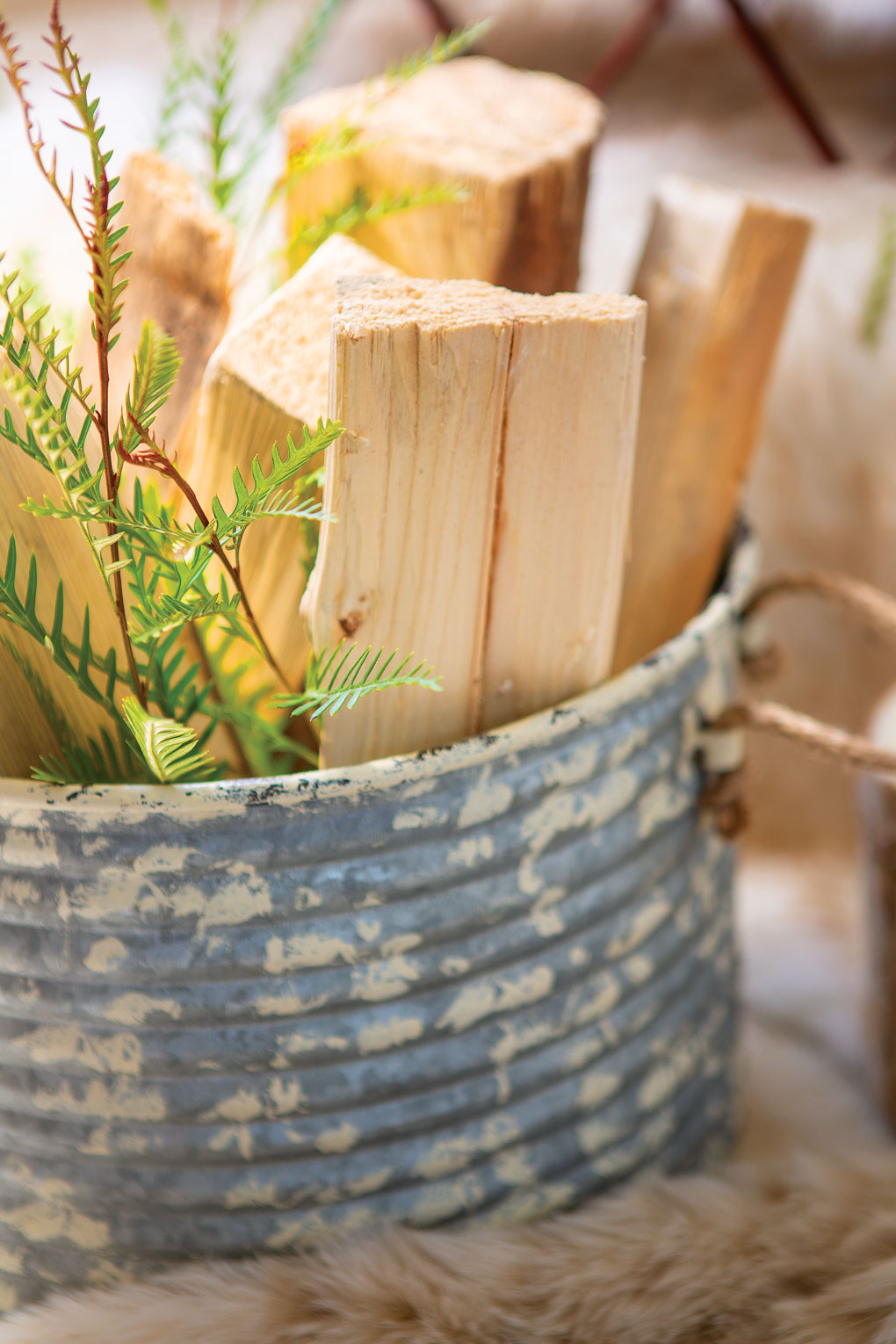 Natural Elements
Fresh greens have a way of adding inimitable natural elegance and vibrancy to a space. We imagine Josie could use any fresh greenery she can get her hands on to refresh her spaces. We chose Grevillea in lieu of pine for our mantel garland, for a look that feels more from the wilds. Rattan trees, an old wood lantern and plenty of pine and wood textures finish the rustic cabin Christmas vibe.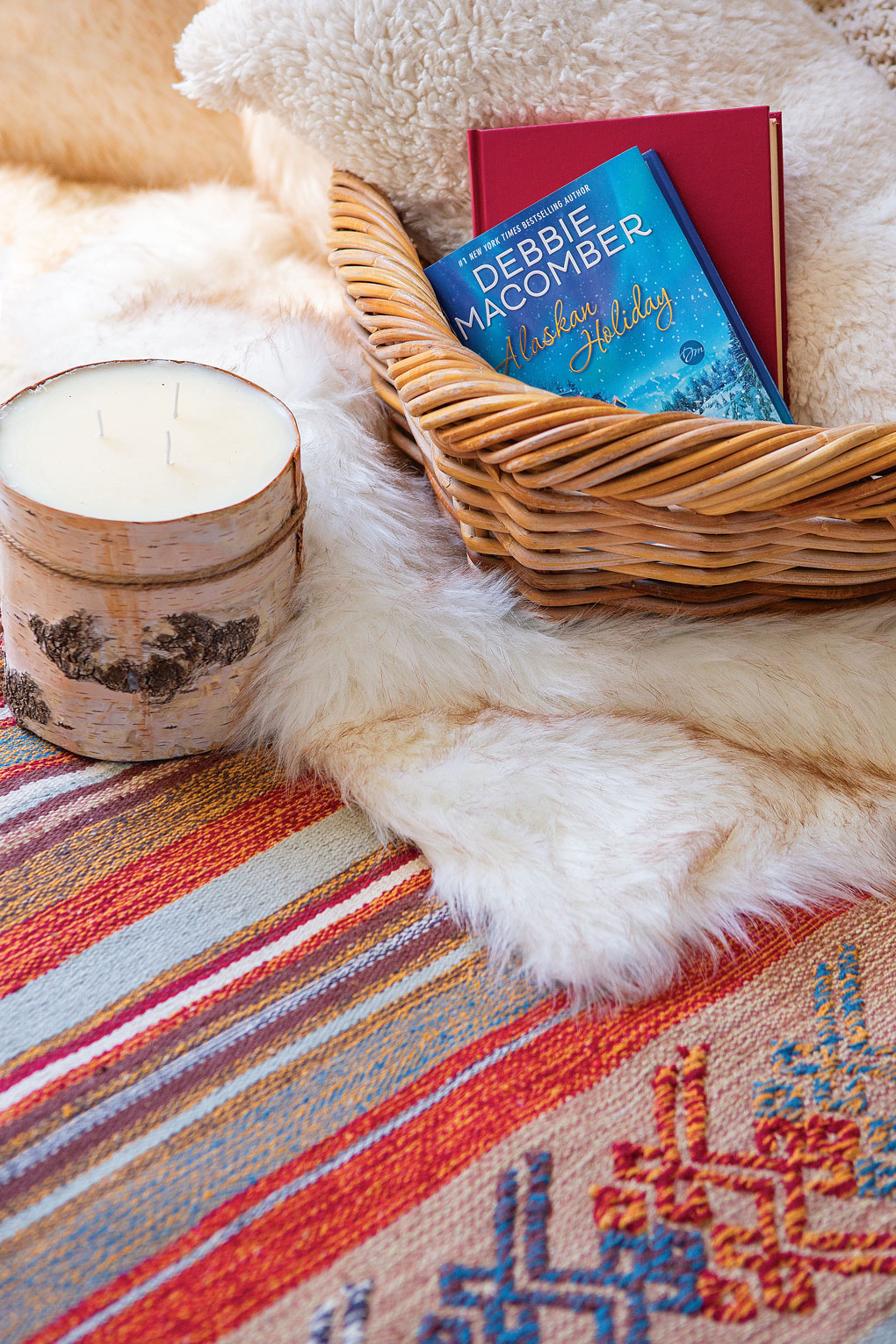 The Alaskan Touch
We couldn't resist layering faux-fur throws over the rug to build a warm winter nest feeling. And last but not least, a little sled serves as a fun and whimsical platform to display some presents wrapped in traditional plaid and checks.
Want more cozy beautiful ideas? Check out this post on these Art Inspired Blankets. 
Of course, don't forget to follow us on Instagram, Facebook and Pinterest to get your daily dose of cottage inspiration!