Every year for almost a decade now my friend and I set aside one night in December to make a Christmas craft. Homemade ornaments are always a favorite for us so I thought I'd gather some ideas from around the web for all of you! From paint or embroidery to paper quilling and hot glueing we've covered all the homemade ornaments skill levels. I hope you find something that peaks your interest and that you gather a friend or a neighbor and start a Christmas craft tradition of your own. Happy Crafting!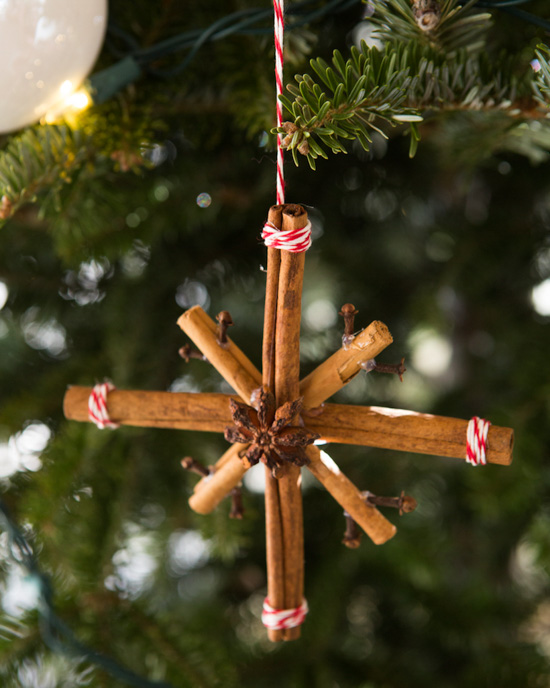 The scents that come along with the holidays are nearly as magical as the sights. This homemade ornament has cinnamon as well as cloves. This in combination with the fresh smell of your tree? I bet it smells heavenly.

Mud Cloth has such a unique look and Andrea from the Beauty Dojo has a great tutorial for these customizable cuties over on her blog.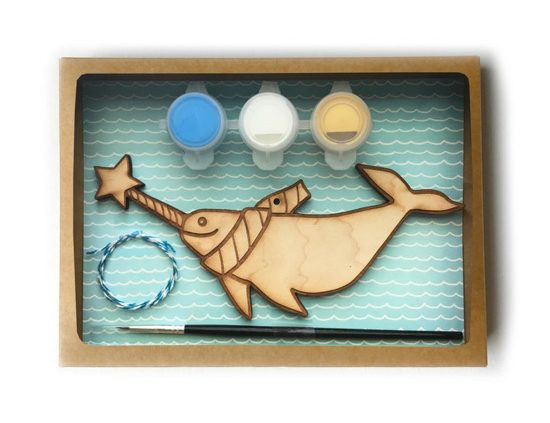 For those of us that prefer to just add color. This narwal ornament leaves the painting to your imagination. This would also make a GREAT stocking stuffer!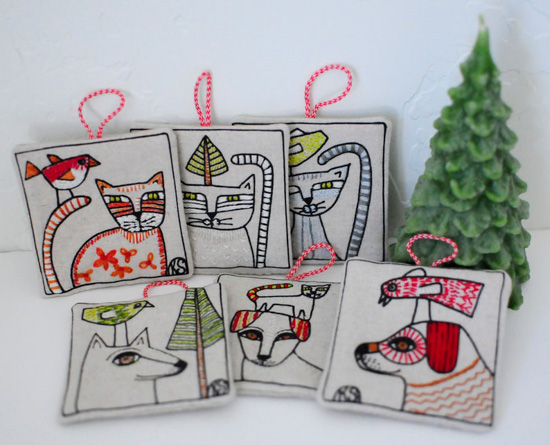 Here is another fun "follow the leader" craft. These funky designs of cats and dogs make for fun embroidery project.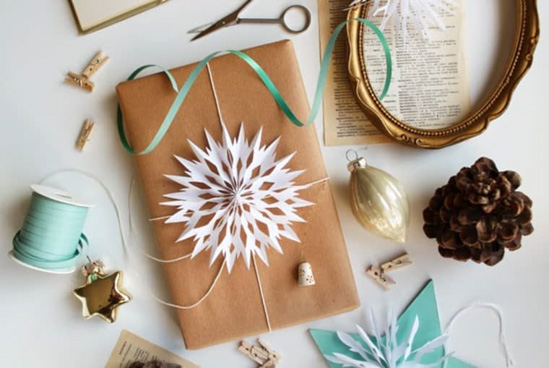 Hoping for a low-cost craft that won't drag you out to craft store during the holiday rush? This stunning craft could be hung around the house, on the tree or used as wrapping flare as shown here. Paper, string and scissors… you've can find all that in the junk drawer.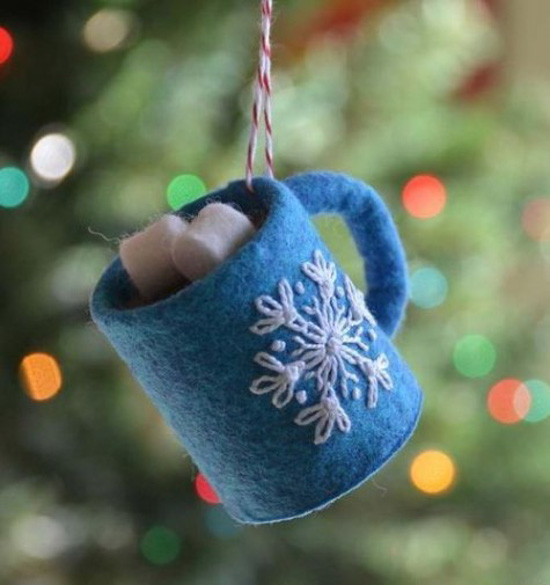 Try your hand at a felt creation. We found lots of cute felt ornament ideas here but this little cocoa mug was out favorite!

We loved these minimalist wooden bead ornaments as a place to gather inspiration. This could be a very simple DIY craft. If you'd prefer your own palette or something more traditionally Christmas you could paint them red and green or even make them blue and white for Hanukkah!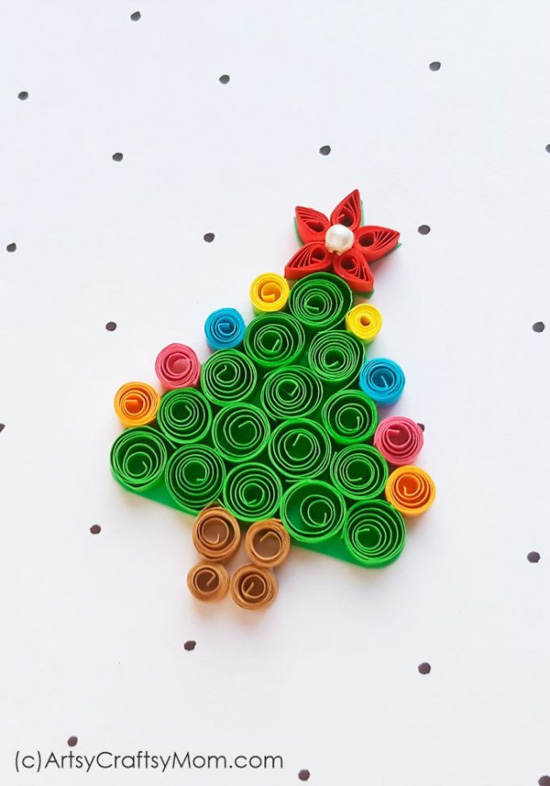 Paper quilling is a beautiful art form that takes patience and care. How lovely is this sweet and colorful homemade Christmas tree ornament?
If you're more of a baker than a crafter? Check out this post on Getting Neighborly with Christmas Cookies. 
Of course, don't forget to follow us on Instagram, Facebook and Pinterest to get your daily dose of cottage inspiration!