The charm, character and construction of old cottages are all qualities cherished by their owners. But there's another quality that makes them even more special: They each have a story to tell. Although it was built nearly a century ago, this cottage's story continues to unfold with this new, dramatic chapter. Learn disaster prevention tips from these hopeful homeowners.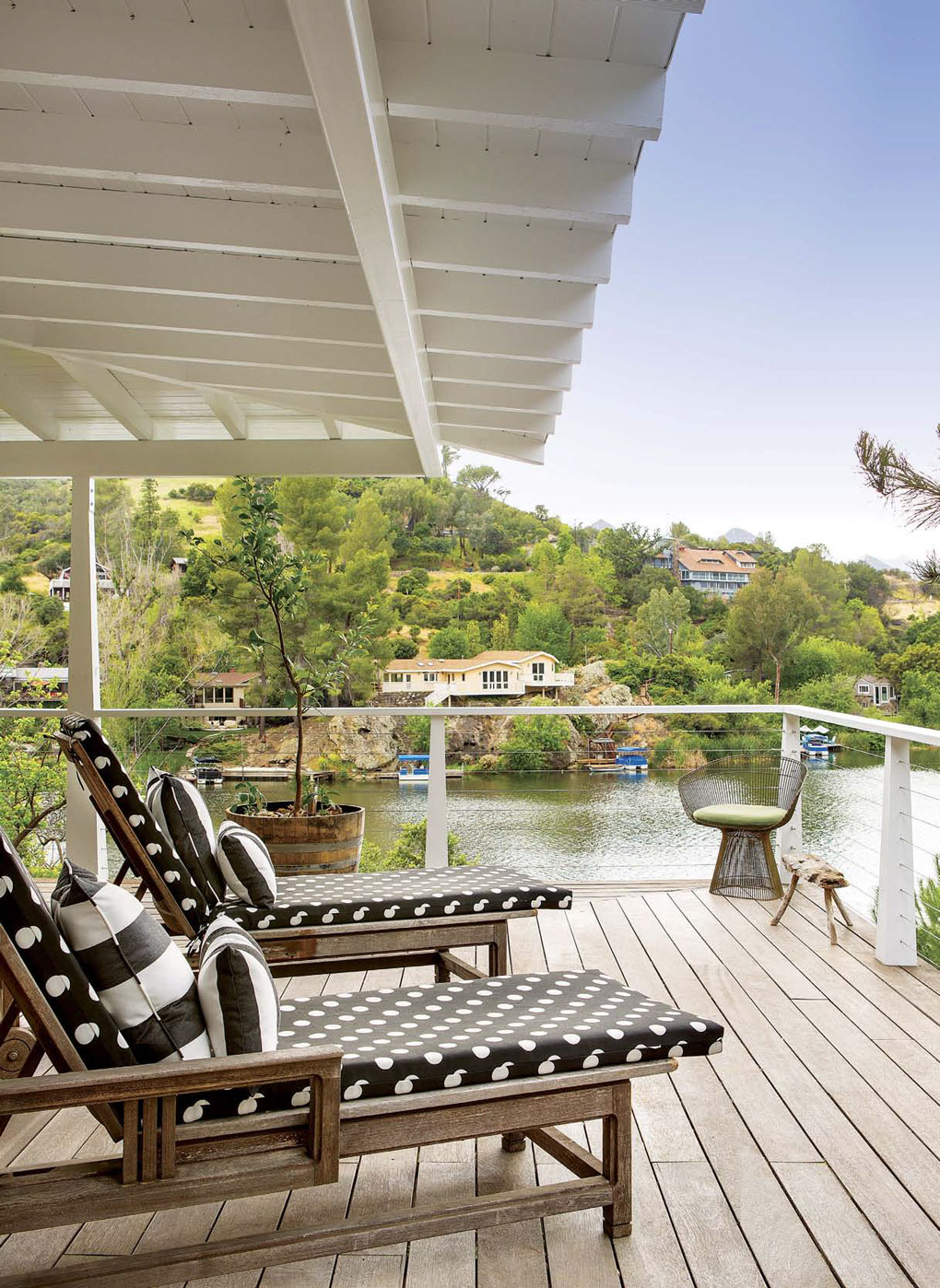 TRAGEDY STRIKES
The serenity of life on Malibou Lake got suddenly disrupted by disaster on November 9, 2018. On November 8, the Woolsey Fire hit burning nearly 100,000 acres in Los Angeles and Ventura countries. The next day, the wildfire reached Malibou Lake, destroying many of the community's homes. Shannon and Andy's was spared. Unfortunately the scorched area also received an overabundance of rainfall, there was widespread flooding to contend with.
But after the fire and after the rain, suddenly there was a sign of hope.
But after the fire and rain, suddenly a sign of hope: a big, beautiful rainbow appeared. Shannon rushed to grab her camera to capture the very welcome sight. And then a neighbor across the lake stunned Shannon and Andy with a truly awesome gift: a photo of a double rainbow that appeared and ended at their home. They choose to see the spectacular event as an omen that their beloved home and community will stand strong.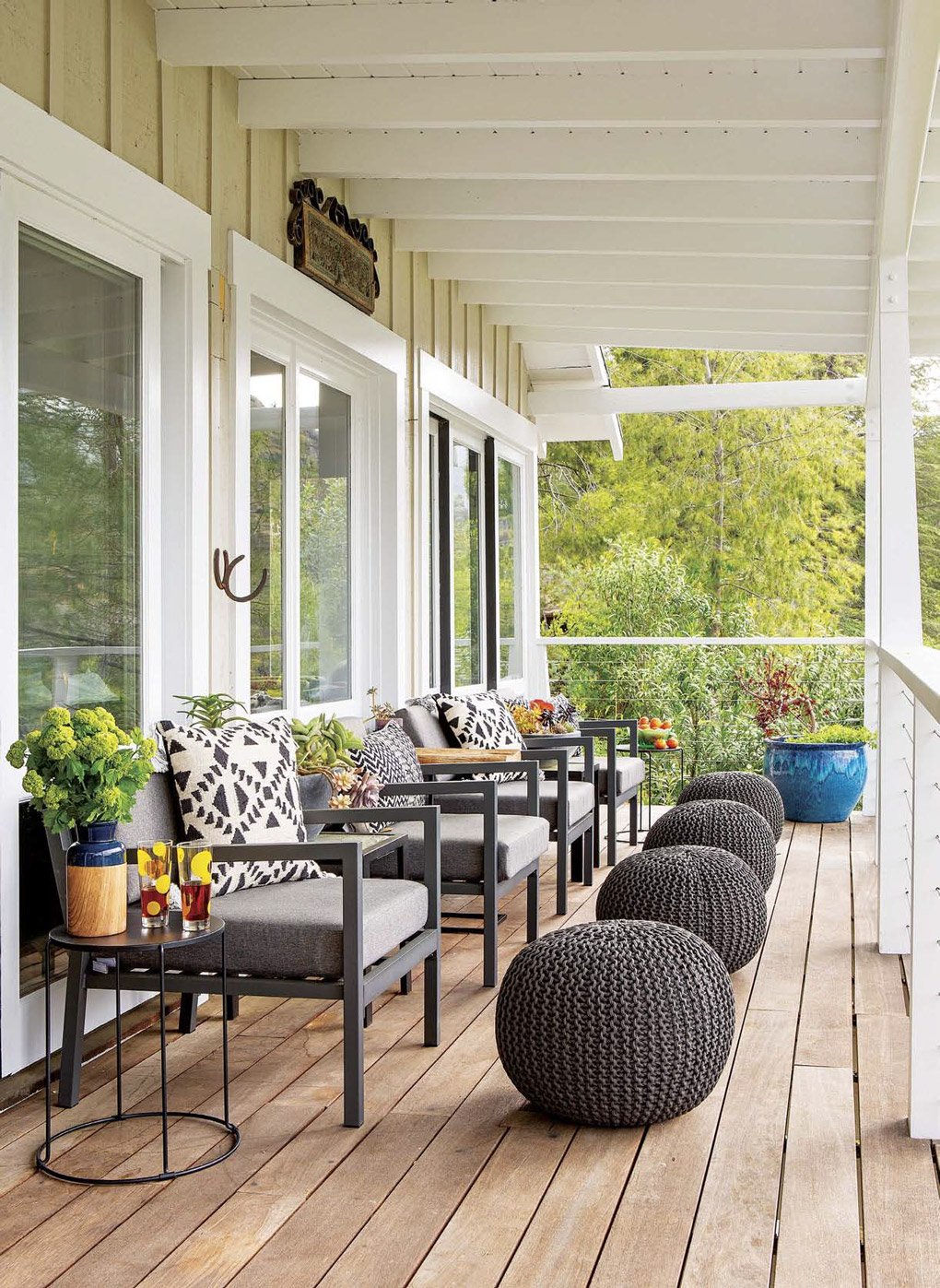 DISASTER PLANNING
No one wants to be this kind of expert. On November 9, 2018, our idyllic and historic community in the mountains of Malibu suffered severe property losses in the Woolsey Fire. Our old wooden home is still standing, and though all of our neighbors are safe, it's a difficult time. The months have been filled with hard truths and human kindness, rubble and aspiration—the full spectrum of emotions. Andy and I are now back in our home and getting together with neighbors regularly.
Disaster can happen anywhere. This time it was here. We are doing anything it makes sense for us to do to help those worst affected. We coordinated and spoke at the first of a series of planned Rebuild Forums, and I spoke at the Kitchen and Bath Industry Show (KBIS) earlier this year. It's beautiful to see support for our tiny community pour out from all over the world.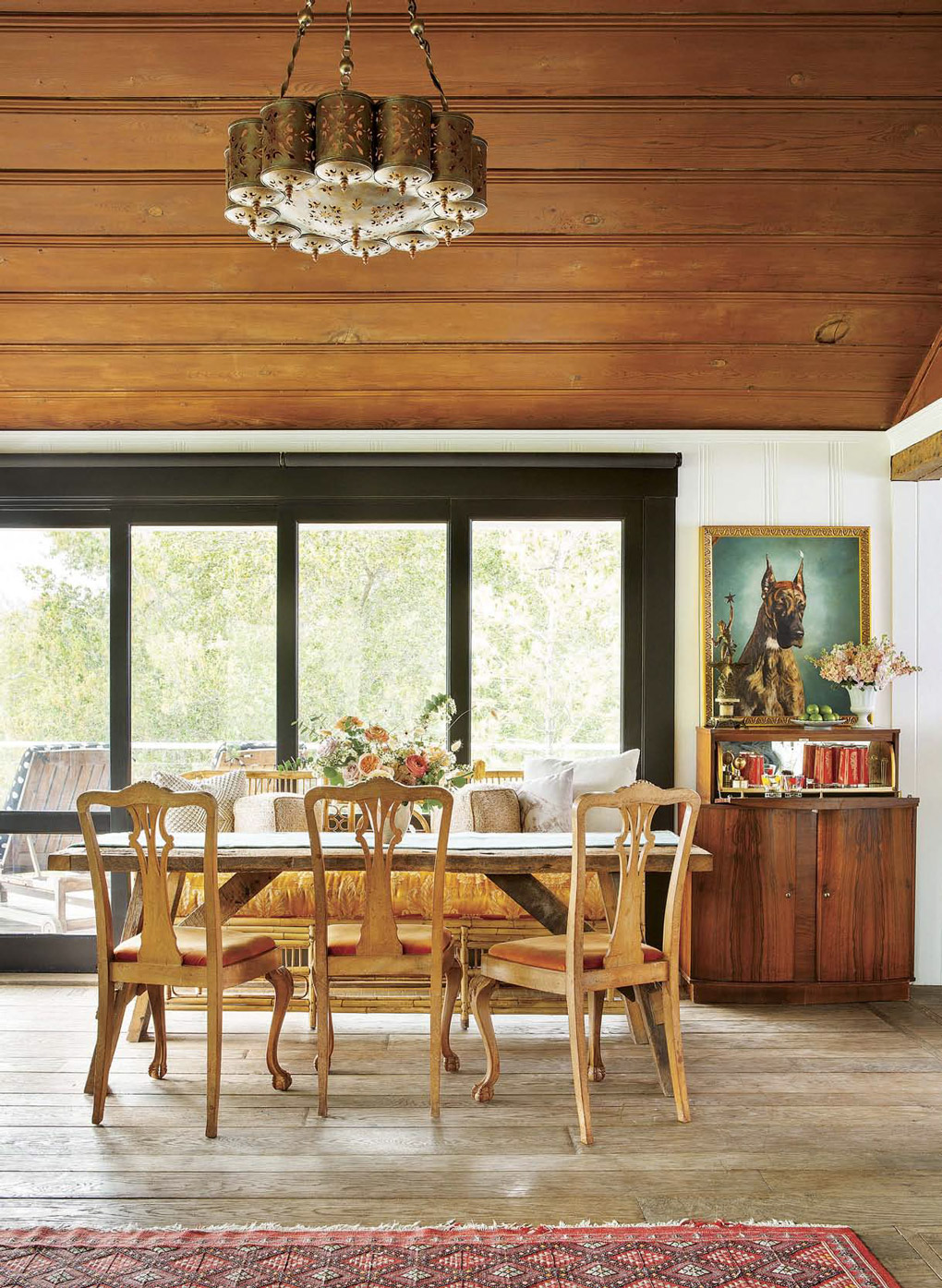 DISASTER PREVENTION ADVICE
• If you are lucky enough to have advance notice for disaster prevention, evacuate early and be thoughtful about what you bring with. Plan that in advance.
• Take a quick video of all your belongings including what's inside each drawer and all closets and storage areas; this is a home inventory.
• Check your insurance coverage annually. Be sure you have enough to rebuild to current code and fully restore your lives after a disaster.
• If your community endures a disaster, be kind and very patient. Everyone affected processes in their own way, and they may not have all their social skills available at all times, but everyone is doing the best they can.
Want to see another hopeful home restoration? Check out this post on Saving a Historic Cottage.
Of course, don't forget to follow us on Instagram, Facebook and Pinterest to get your daily dose of cottage inspiration!