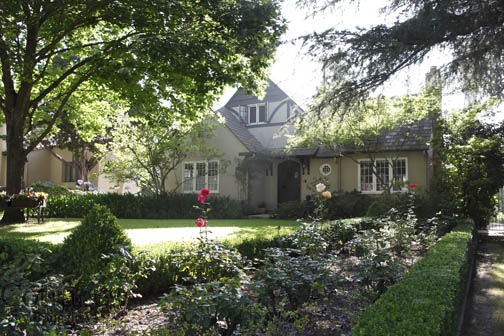 If you like the romance of rose beds, the drama of sculptural display or the sophistication of refined landscaping, this garden is for you. When Don Doyle and Gary Crews moved into their English Tudor cottage in Pasadena, California, they inherited about a quarter acre of land.
"There wasn't any landscaping when we moved in—the only plants that existed were ones that were in clay pots throughout the yard," says Doyle. The pair, who hoped to match the garden to the elegant formal interior they created inside the house, pulled from their love of English gardens and Italian estates to transform the vast plot into a well-planned landscape that's easy to care for and divided into distinct areas for relaxing and entertaining.
"We've been working toward an English garden, and the boxwood hedges give it that feel and don't require a lot of water," Don says.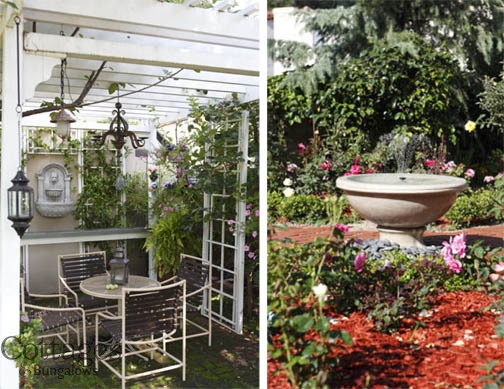 The long yard was split into three main zones:
The dining area. Tucked into an alcove created by the back ell of the house is a covered gazebo perfect for elegant outdoor dinners. The yard also has a brick patio just off the living room.
A formal rose garden. The middle of the garden is taken up by a formal rose garden complete with a brick-paved pathway, fountain, benches, and an arbor at either end of the path.
Entertaining space. The couple decided to leave a large portion of lawn to use as entertaining space for larger parties.