Do you want to feel more creative and productive in your home office? Marian Parsons knew right away that her client's office needed a facelift, so that the artist and mother of two could have a space to retreat and focus on her projects. When Marian visited the midsized suburban home in Frederick, Maryland, she saw the office was being used as a catchall. But it was also the place where her client, Megan Thomas, who was running a blog and starting her own floral company, spent a lot of her time. Marian says, "She needed a space where she could close the doors and create." With a budget of $1000, Marian turned the space into a farmhouse-inspired retreat where a working mother could take a break and gain inspiration.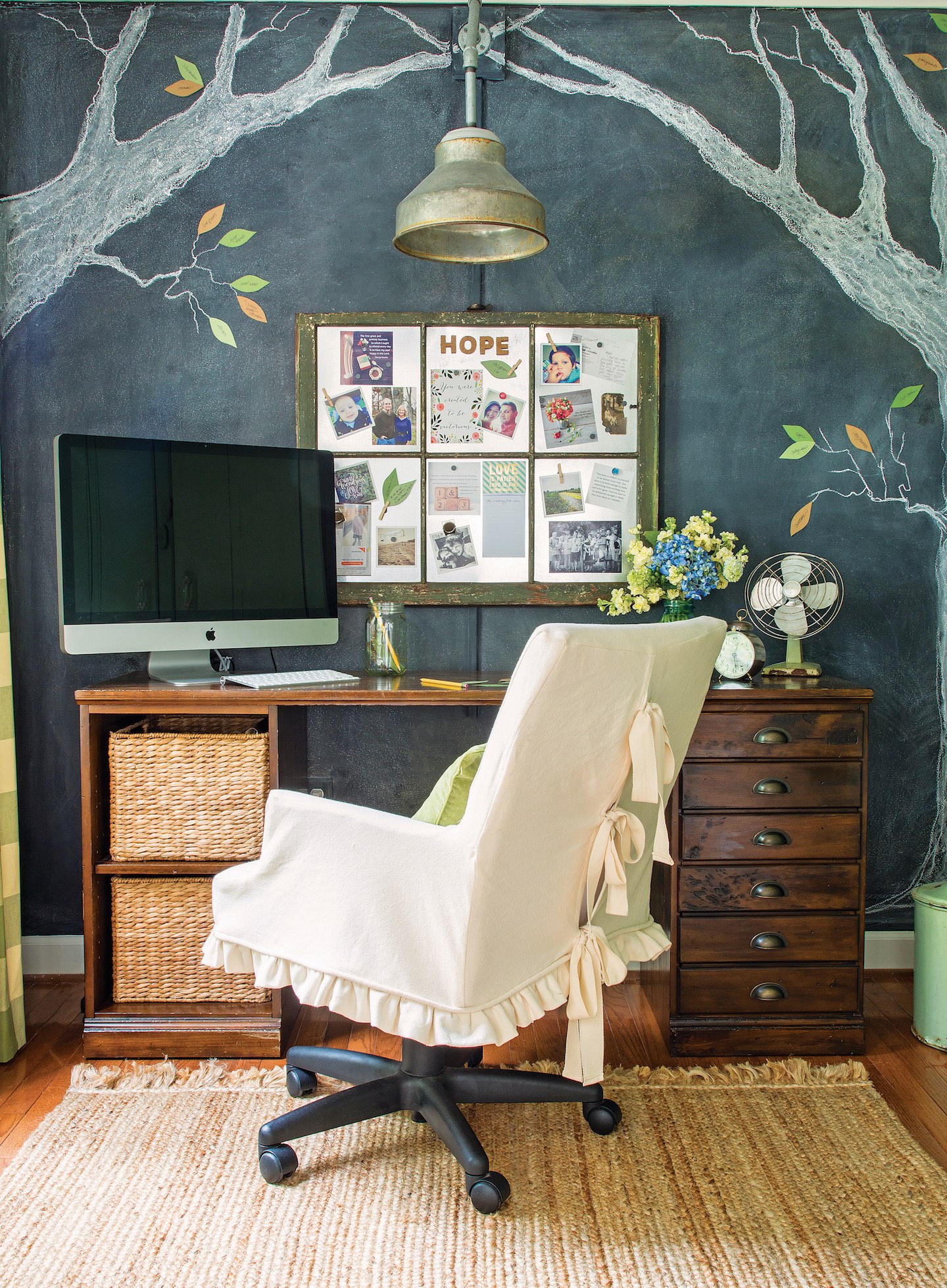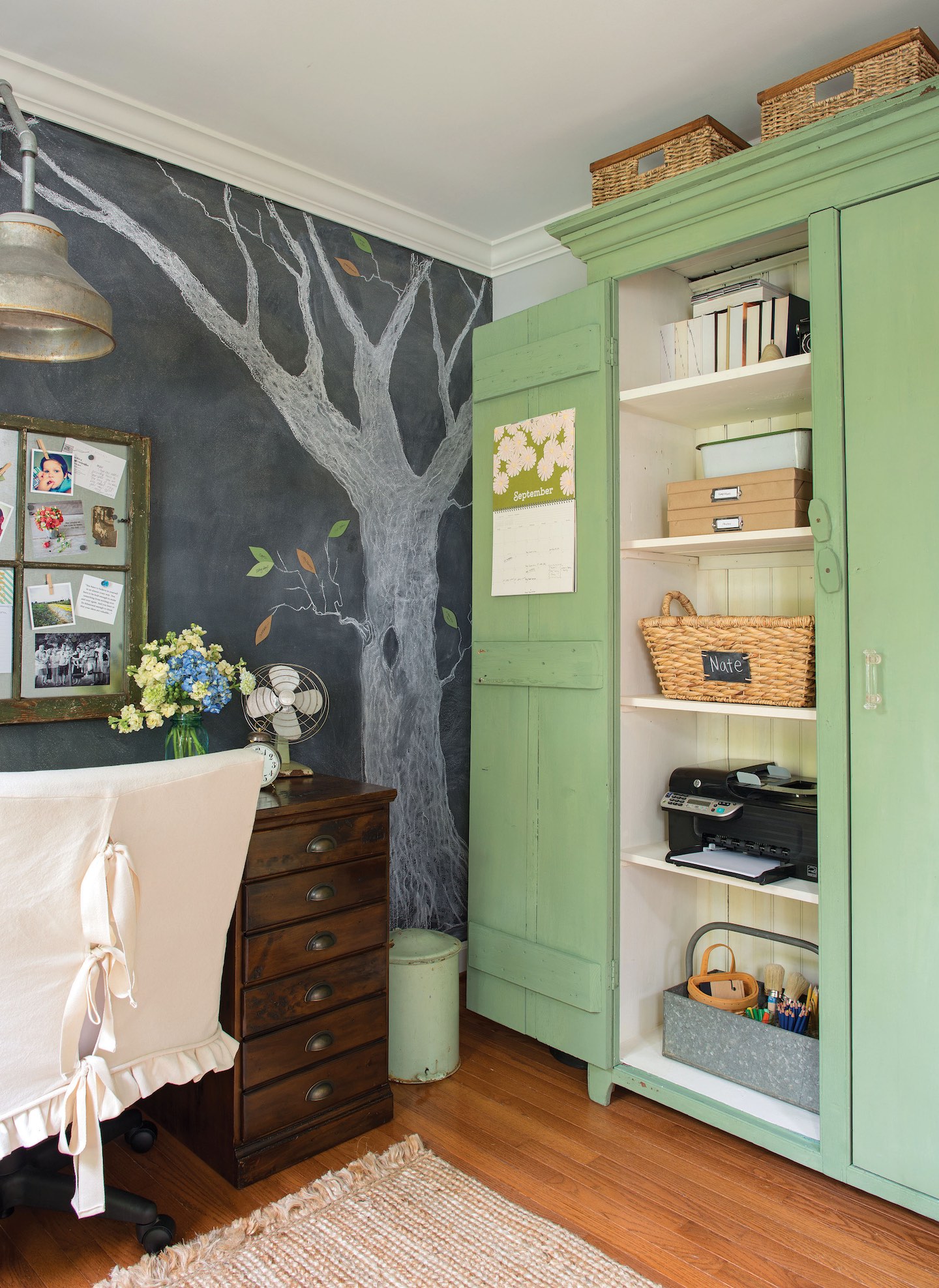 Reclaimed Treasures
"Work with what you already have," Marian says. When redesigning a room on a tight budget, it's important to be creative with items you already own. She found an armchair in Megan's basement with a red floral pattern that had been partially painted over. She reupholstered it but kept the pillow, which she used as the jumping-off point for the office.
It coordinated perfectly with delicate plates that belonged to Megan's grandmother and informed the room's sage-green and neutral color palette. Marian combined a broken office chair and an armchair, also broken, to create a single functional chair that she slipcovered with the office's old curtains. Her do-it-yourself attitude allowed her to re-appropriate old items and give the office a creative spin.
When redesigning a room on a tight budget, it's important to be creative with items you already own.
Know How You Work
When designing offices, Marian says, "You really have to know yourself and the way you interact with your stuff." To keep the office clutter-free, Marian knew it would be important to have a cabinet where the doors could be closed and papers could be hidden. She found an enormous wardrobe from a 19th-century home on Craigslist, and painted it sage green to make it a focal point. Inside, baskets hold papers, and cake tins and galvanized metal totes store art supplies and miscellany. "Don't just look in the office supply section," Marian says. Home goods and even antiques make more appealing organizational solutions. It's especially important in a creative office. Marian says, "For creative spaces, use pieces that you like looking at and that inspire you."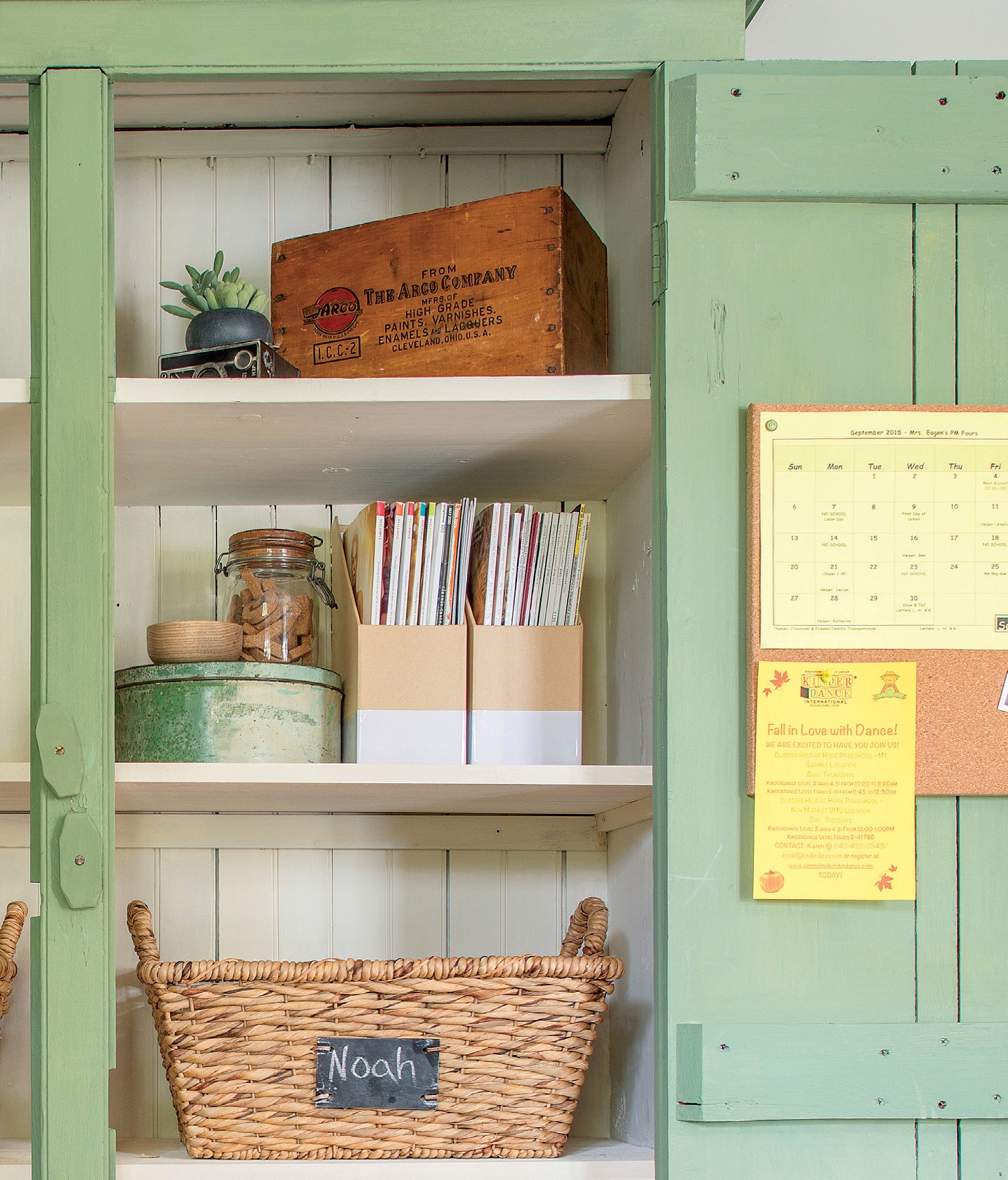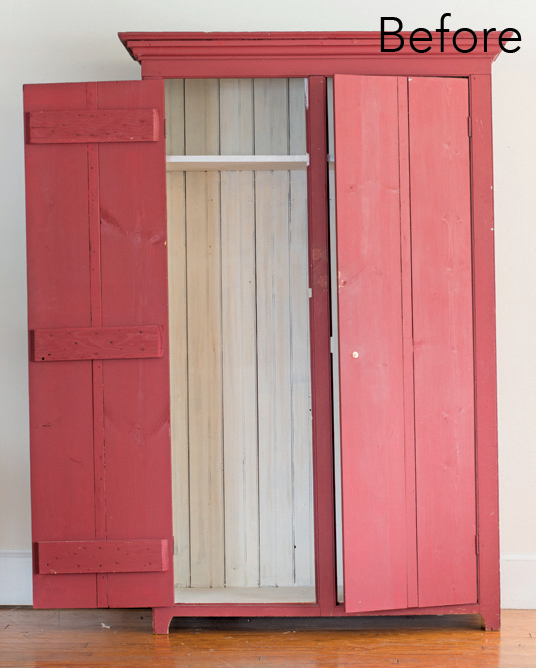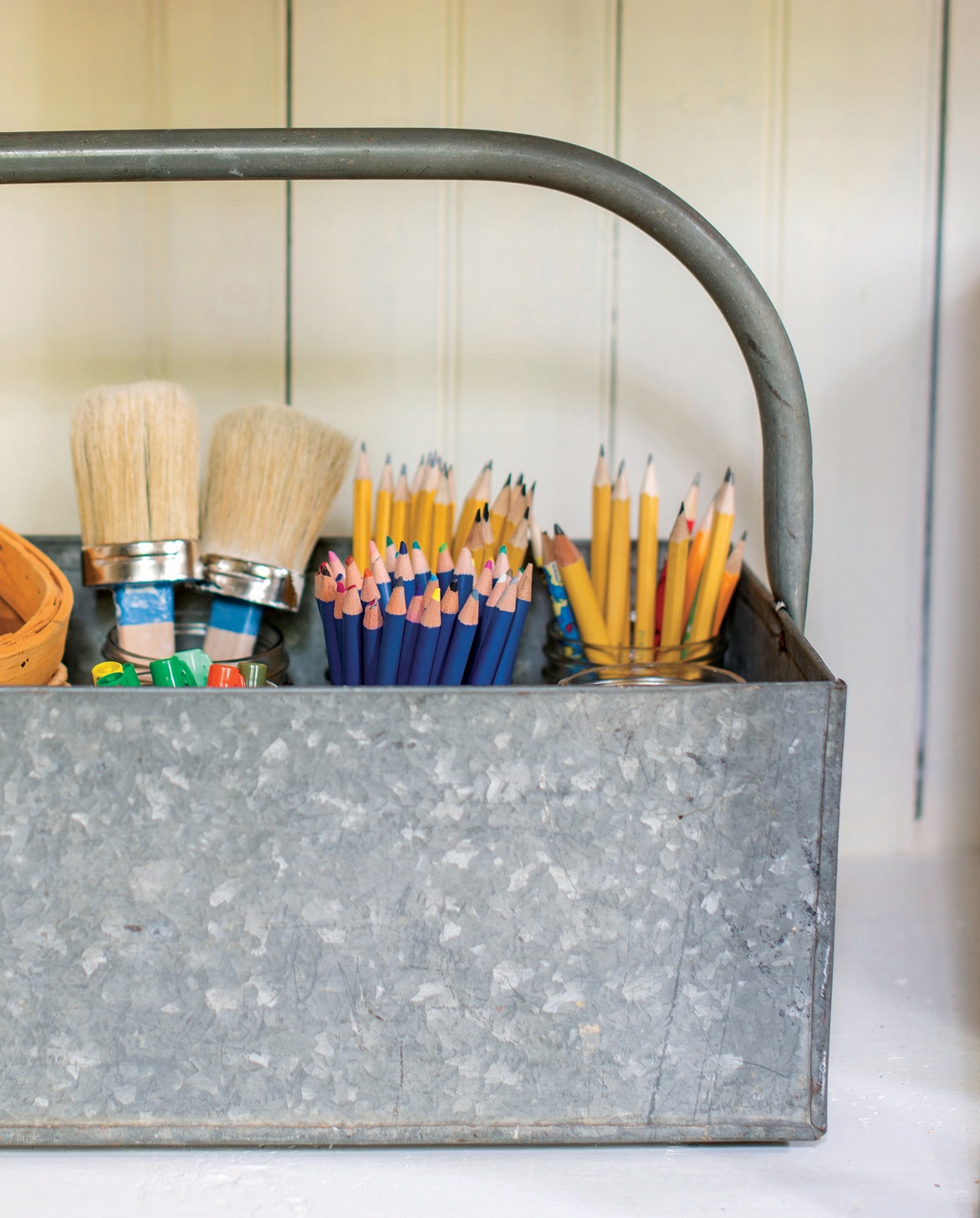 Worry-Free and Welcoming
Functionality is top priority in any office redesign, and Marian made sure that the office was accommodating not only to Megan, but also to her two young boys. Painting an entire wall with chalkboard paint was an inexpensive way of giving the room a dramatic focal point and also included the two children in the space, as they could help her decorate it. The chalkboard wall was also a versatile design choice, and different drawings could reflect the seasons and be easily changed. Slipcovers over white furniture also ensured that the office could be welcoming to dirty feet, and Marian screwed the large cabinet into the wall so there was no chance of it toppling. The office space transformed from a cluttered catchall to an accommodating, creative retreat.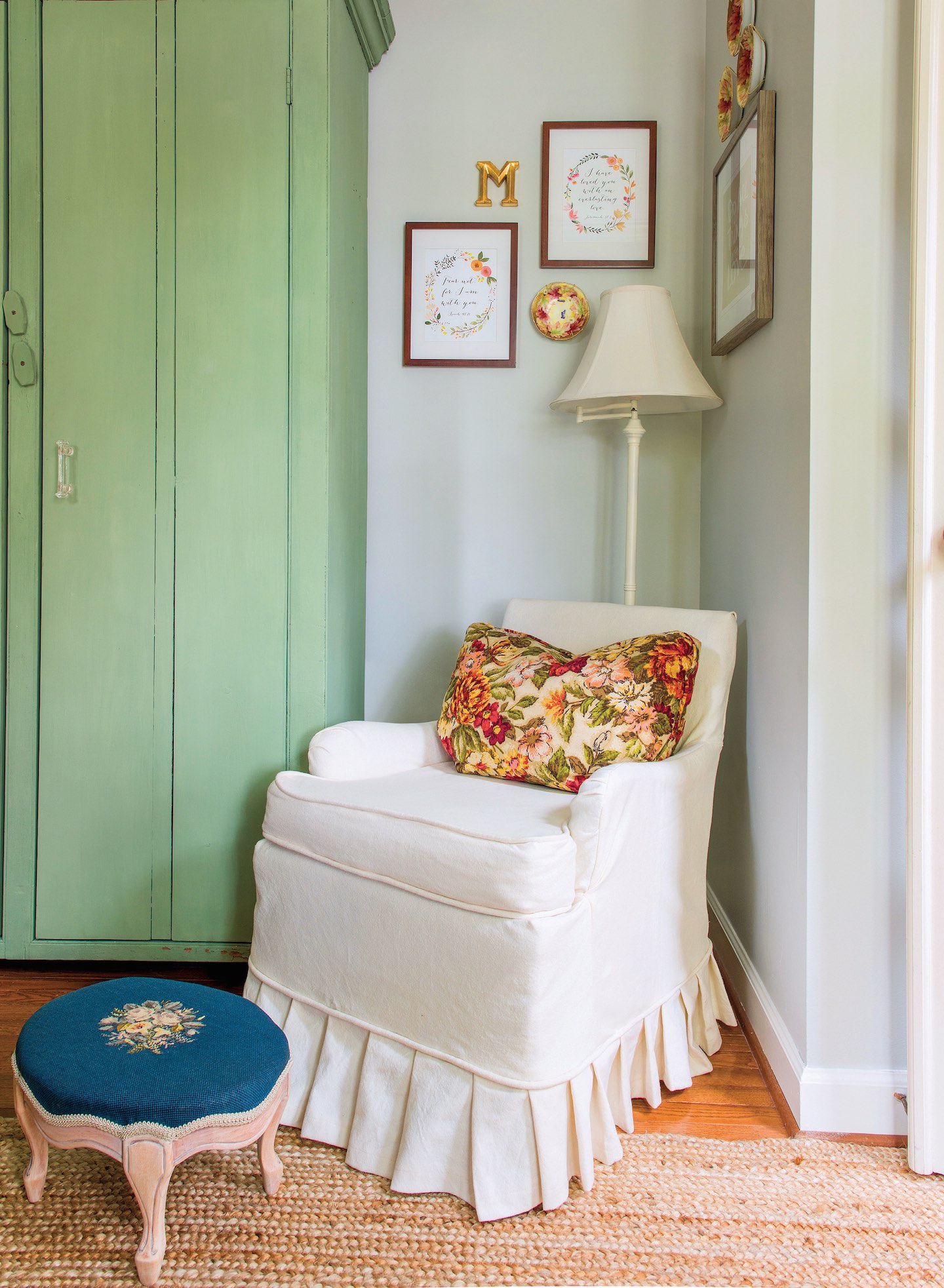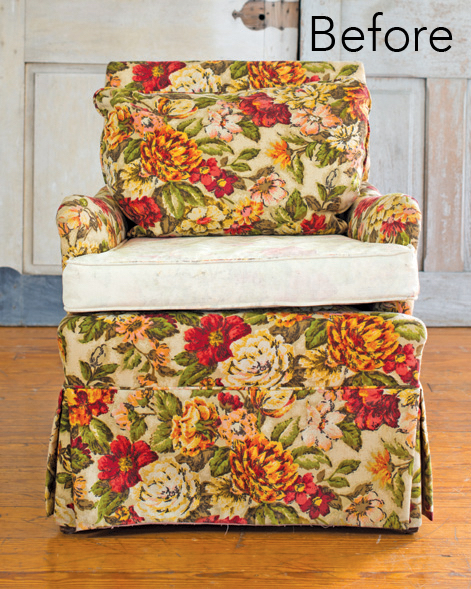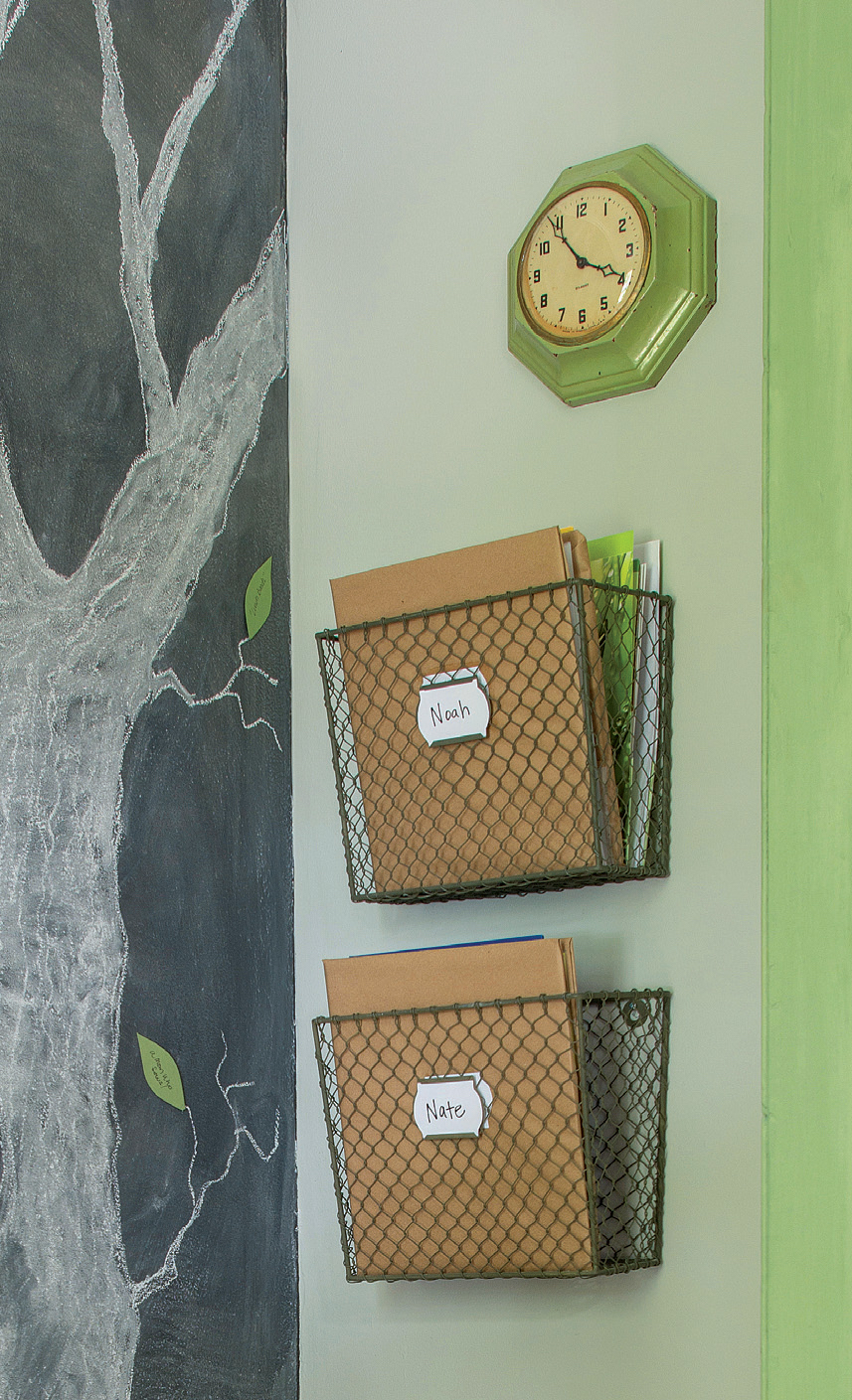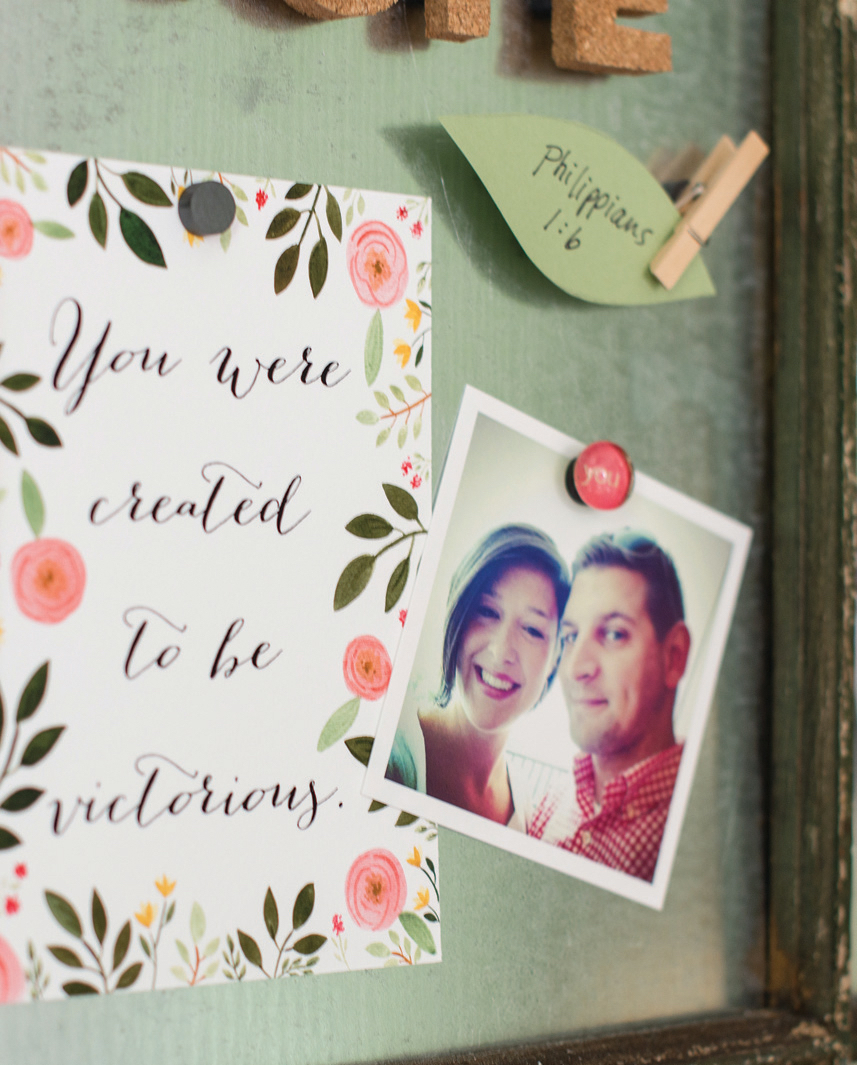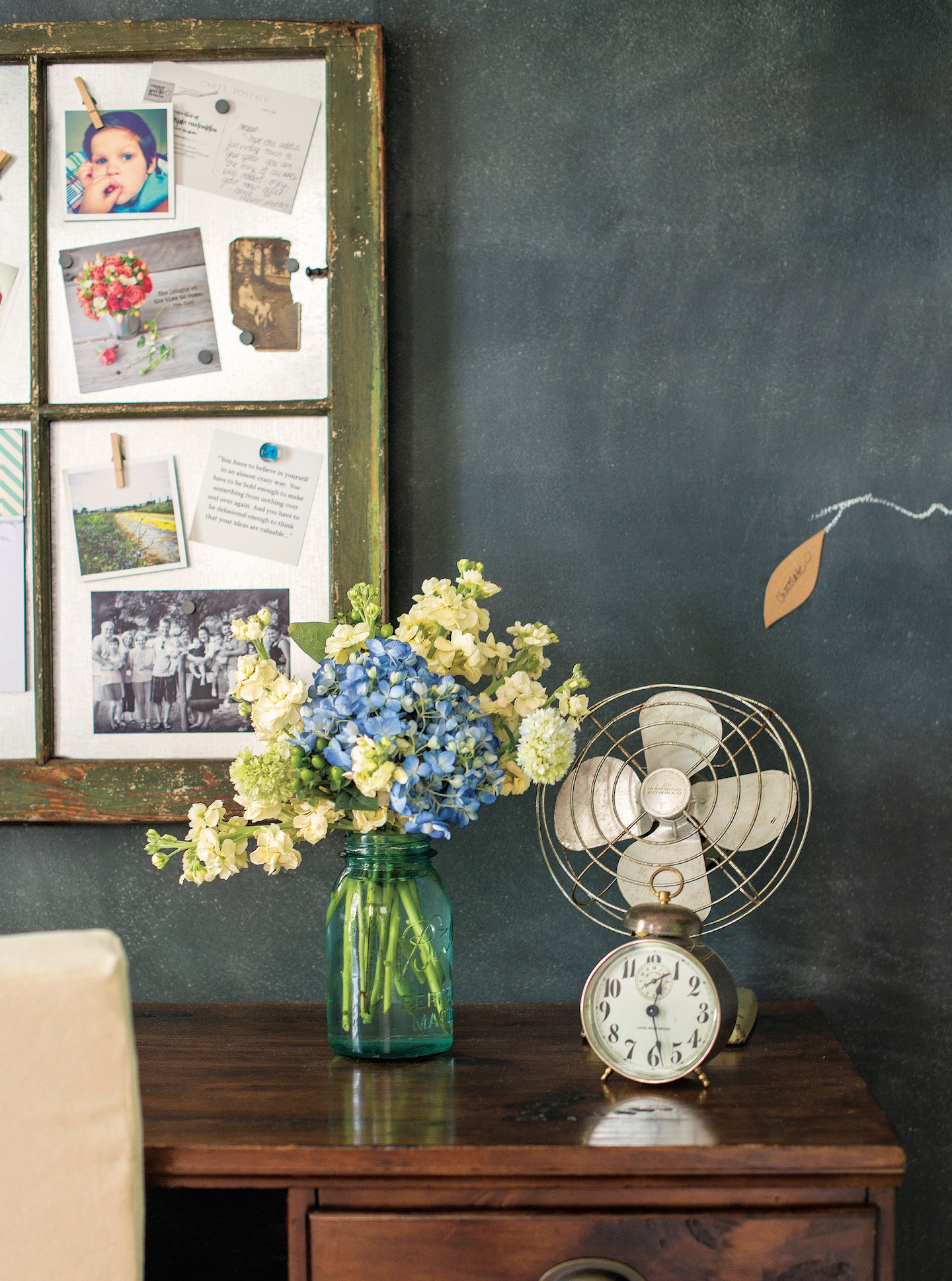 Sources:
Shay jute rug: pier1.com. Buffalo Check Seabreeze Fabric: onlinefabricstore.net. Printer's rectangular desk set: potterybarn.com. Lucketts Green by Miss Mustard Seed's Milk Paint: missmustardseedsmilkpaint.com. Gray Owl by Benjamin Moore: benjaminmoore.com. Specialty chalkboard brush-on paint: rustoleum.com.