The laundry room, mudroom and home office carry a lot of weight in the average household. Not only do they play an essential role for most families; they probably don't get the planning attention they really deserve. Interior designer Lauren Clements gives us tips and tricks to refresh our home office spaces.
At Cottages & Bungalows, we love to curate and share our favorite finds from across the web with you. Some of the products you'll see on this page are affiliate links, which means that if you click through and make a purchase, C&B will earn a small commission at no extra cost to you!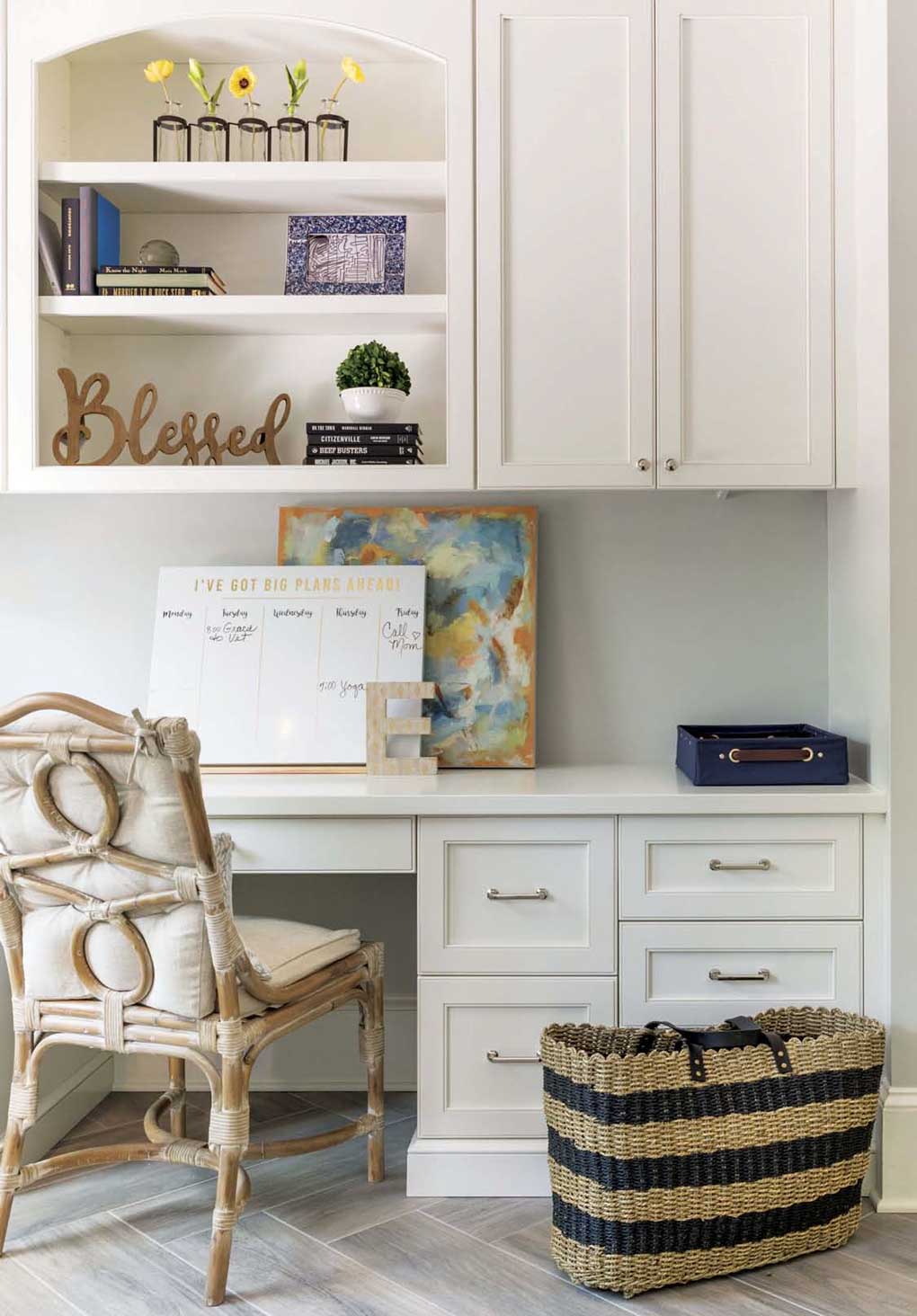 Here are Lauren's tips for adding stylish design to an office space without losing function. So, are you ready to rework your home office space? Here are her top tips.
1. Cute paper organizers are a simple but super-effective tool. Finding a cute basket or letter organizer is really important, so you can still see everything, but everyone else doesn't have to see messy piles. Plus, this will help you know where everything is. If you don't have a lot of surface space, consider a wall-hanging piece at eye level.
Related Reading: Check Out This Gallery of Inspiring Home Offices

2. Lighting is so important! If you have a space for under-cabinet lighting, LED tape is my absolute fave because you don't have to have a lamp out, and it is so energy efficient and makes great task lighting. If you do have a lamp on a desk, just make sure it is the right scale. Have fun with it, and make it the statement piece of your space. Lamps are jewelry!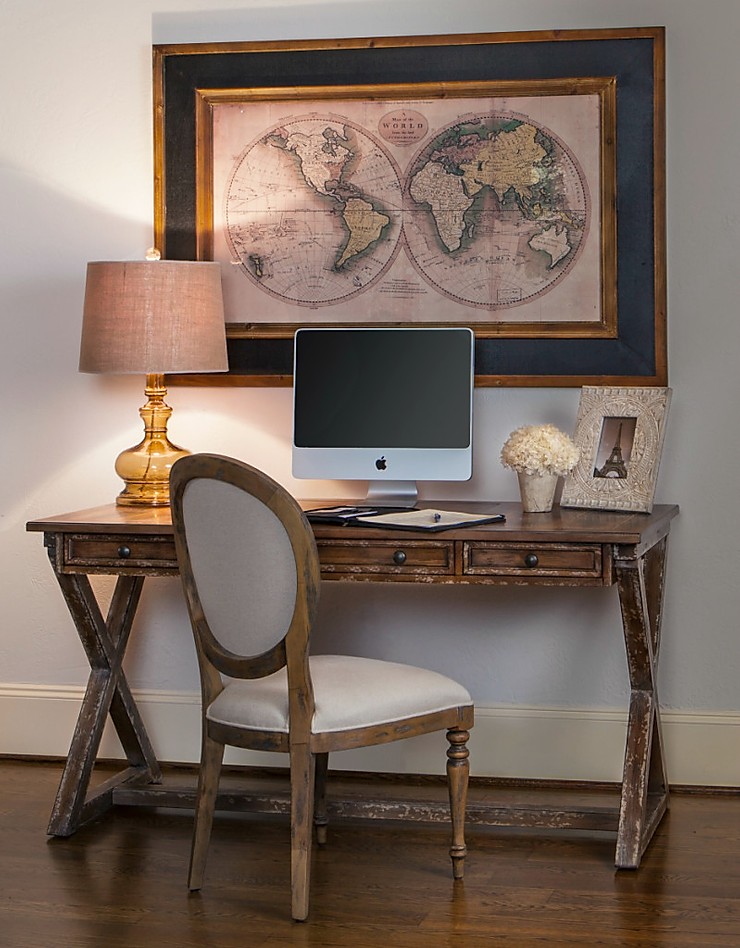 3. Use a calendar. If you can see it, it will happen! At least that's how I work! Find a cute calendar, either weekly or monthly, desktop or hanging on the wall, whatever works for your family. I love the idea of a dry-erase option so you can quickly add notes or erase tasks for that sense of accomplishment. Make sure it is the right scale (bigger is better!) and has a pretty frame or border or is a fun color that ties into your concept.
Want more simply beautiful ideas? Check out this post on A Home Office that's Chic, Colorful & Strategic.
Of course, don't forget to follow us on Instagram, Facebook and Pinterest to get your daily dose of cottage inspiration!