In 2003, when fabric and accessories designer Kerry Cassill was searching for a home she wanted the ideal place to raise her then one-year-old daughter, Dean. Located a short walk from the beach, in Laguna Beach, California, her two-story cottage home provided the relaxing and idyllic environment for the single mother to raise her baby. However, as a veteran designer of a line of colorful and eclectic products, Kerry immediately knew that the home's dated look and confining layout would need to be revamped using her signature style.
A Flood of Ideas – When Kerry moved into the mid-century cottage home she immediately began to remodel the downstairs area, which is where the mother-and-daughter duo spent the majority of their time.
"When I first bought the house, I wasn't sure about the fake hickory hardwood floors," she recalls. "There was faux paint everywhere—gold with coffee—which was out of style."
With Kerry's natural inclination toward style and design, she ripped up the hickory floors and exposed the beautiful beech wood hiding underneath. In the living room, she replaced an unattractive, fake wood-burning stove with a contemporary-looking fireplace and shelving.
Finally, Kerry opened up the kitchen by knocking down the arched entryway to make the area appear more spacious.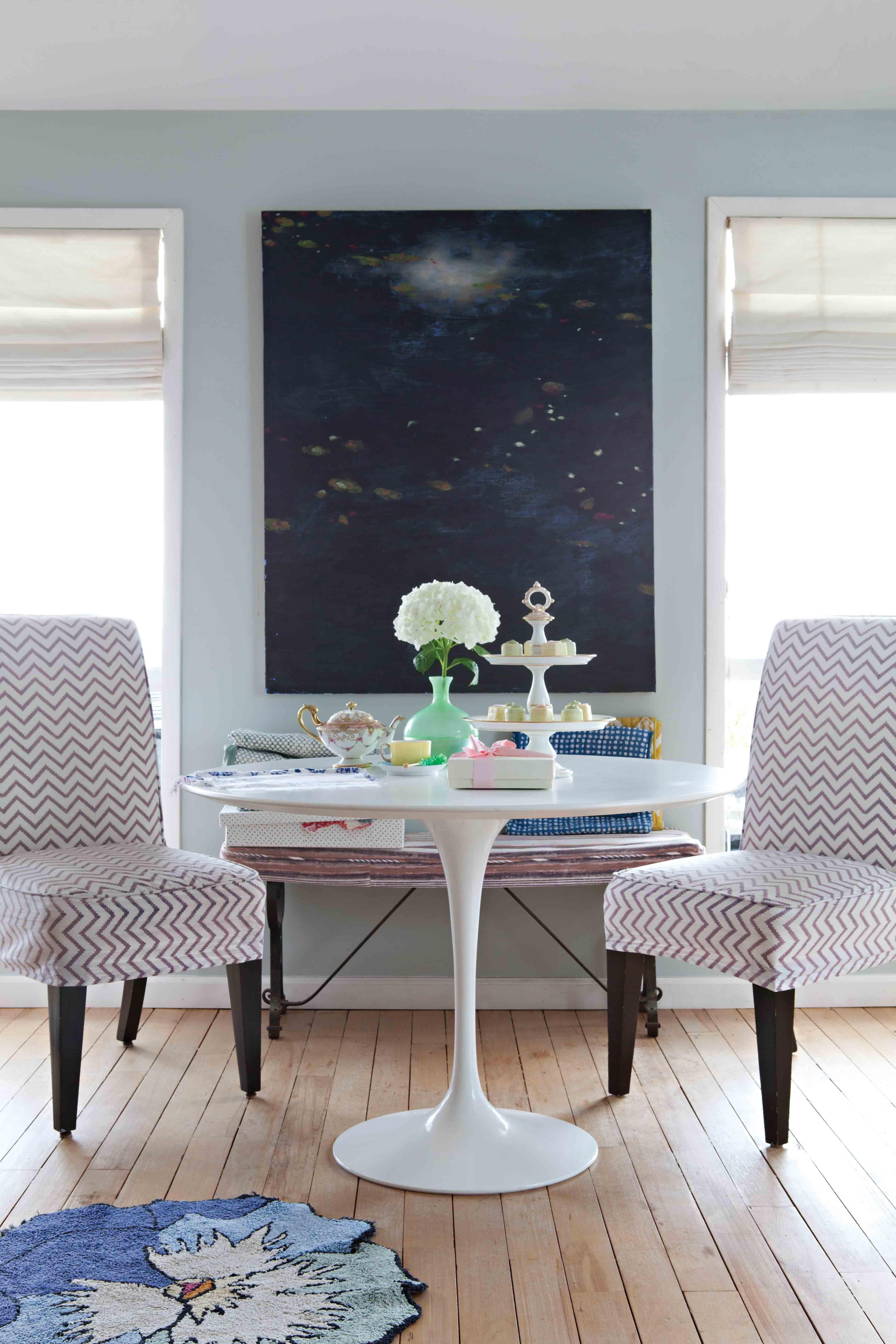 However, it was a flood in 2008 which really spurred Kerry's first-floor remodel. With the unexpected need for major structural repairs, Kerry decided to take advantage of the situation and add an additional bedroom for her growing daughter, who was now almost seven years old. To do so, Kerry relocated the staircase to the front of the house to create more room and a brand new bedroom for Dean.
"The flood forced us to remodel the downstairs, and I realized it was time to make a bedroom for my daughter," she says. "There are now three bedrooms and a ton of space."
The Aftermath – After the chaos of the flood and remodel, Kerry has been able to use her designer's eye to create a relaxing and fun environment for her and her daughter. Kerry's line of fabrics, bedding, home decor and loungewear is known for its bold colors and modern bohemian patterns, which she has tastefully applied to her home's interior.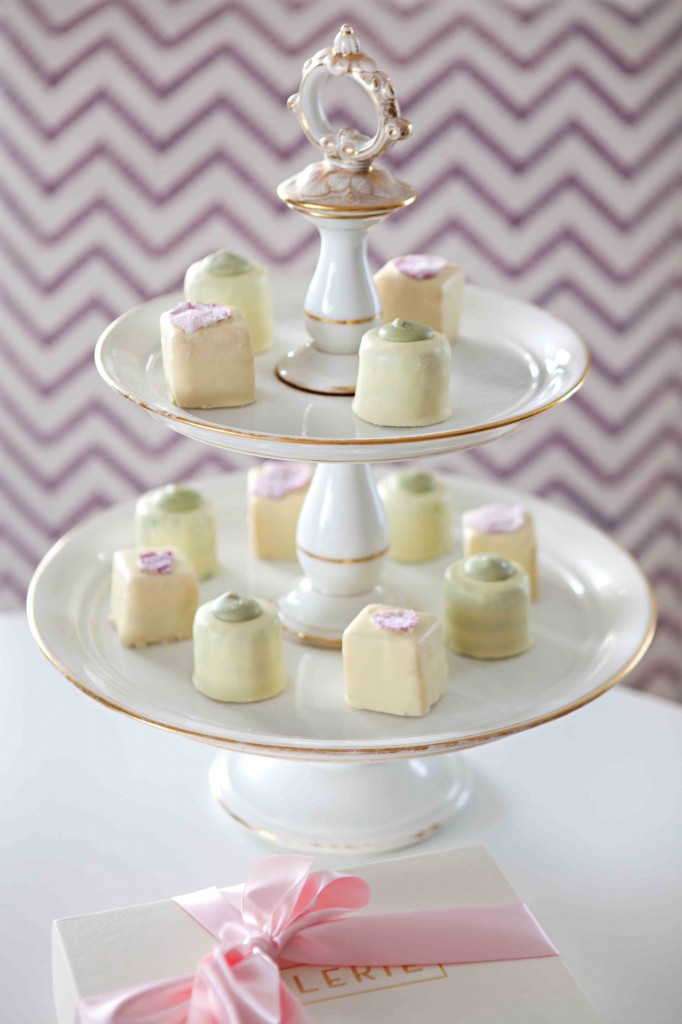 "I've been more into colors that feel really relaxing," she says. "That's what I was trying to do with my house, make it more relaxing, especially during the past year and the stresses of the economy."
While some of her color choices are bold according to conventional standards, Kerry has chosen a palette that suits her tastes. From a calm yellow kitchen to a subtle green master bedroom, Kerry enjoys colors that soothe. Even her more bold choices—such as the bright blue walls in Dean's room—offer a relaxing ambiance and contribute to the coastal vibe of the cottage home.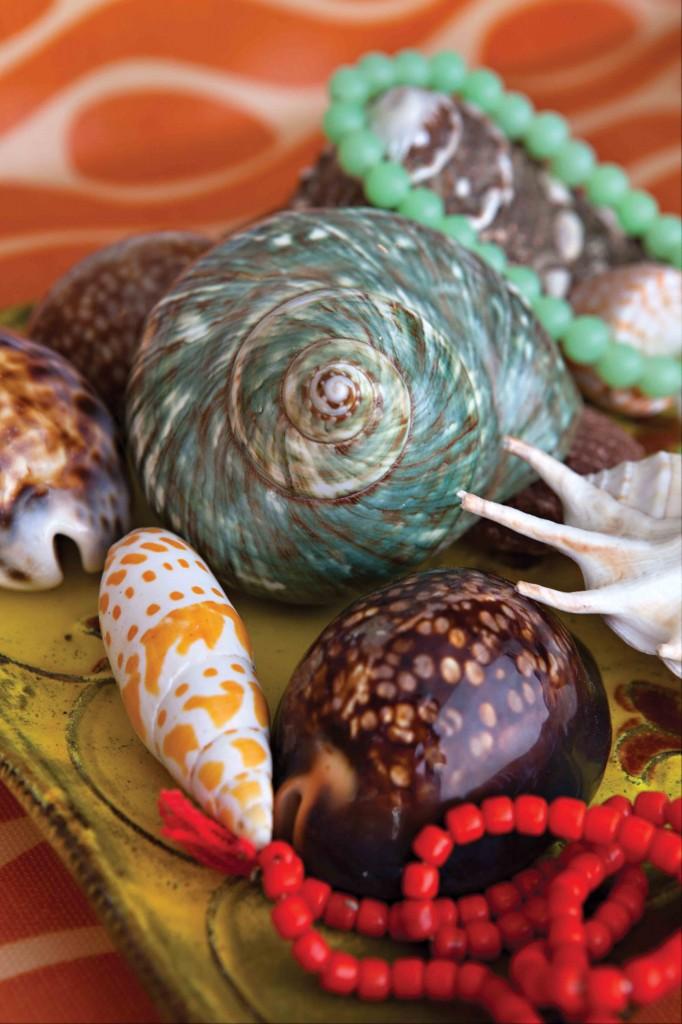 Bringing Work Home – Kerry's beachy and bohemian designs which are found in her Laguna Beach shop lala reflect the same style she boasts in her home.
"The climate is almost perfect here, you can usually wear layers of clothing, flip flops and expect to get to the beach at some point in the day," she says.
In the same way, her home is casually layered; her go-to accessories are colorful shells and fresh flowers. In contrast to her simple understated décor, her furnishings and artwork are bold and full of flourishes. For example, a gold-trimmed French sideboard stands in contrast to the simple silhouettes of her living room sofas.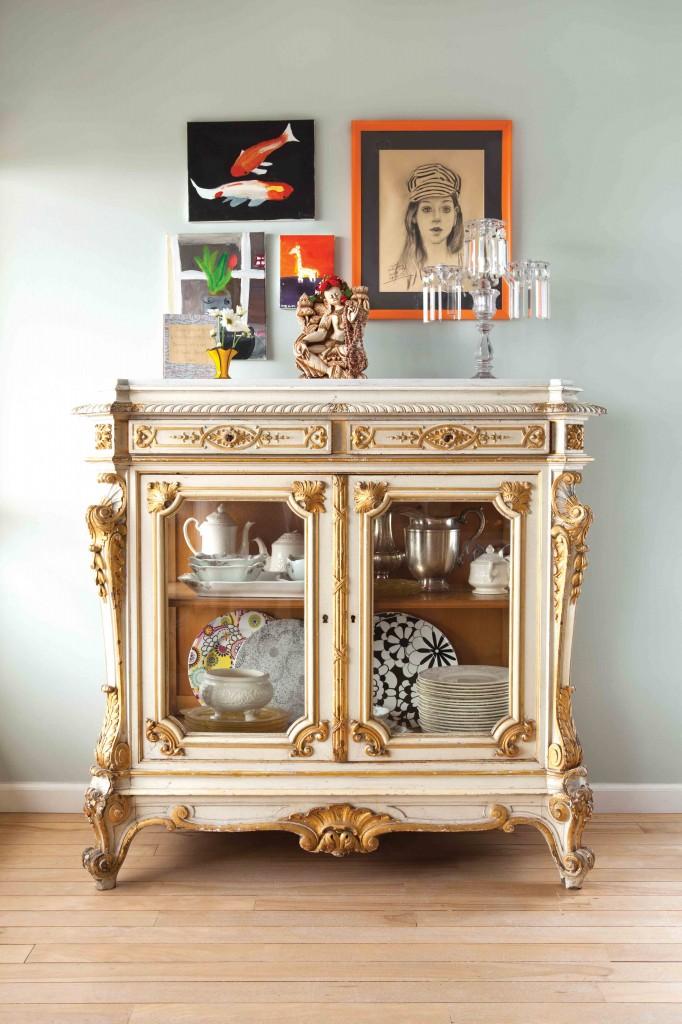 All over the home, artwork ranging from Japanese-style coy fish to a primitive paisley motif deck the walls.The exotic mix of styles can be attributed to her travel adventures and give her small cottage a unique appeal.
"My traveling began with a trip to Paris about 20 years ago," she says. "Then I fell in love with Indian textiles. They have a totally different sense of color than we do, but their's can be fun too. I'm constantly using their style and being inspired by it. I've been traveling a lot, and I'm always watching for colors and color combinations for the future."
"I've had my store 15 years and my house for eight years. So I've always been putting my fabric on my furniture," she says. "Most of my pieces are family heirlooms, but I do shop flea markets for my home. The way that I layer fabrics is really very casual. I love to cover couches, benches and lampshades in my upholstery fabric, which is always changing."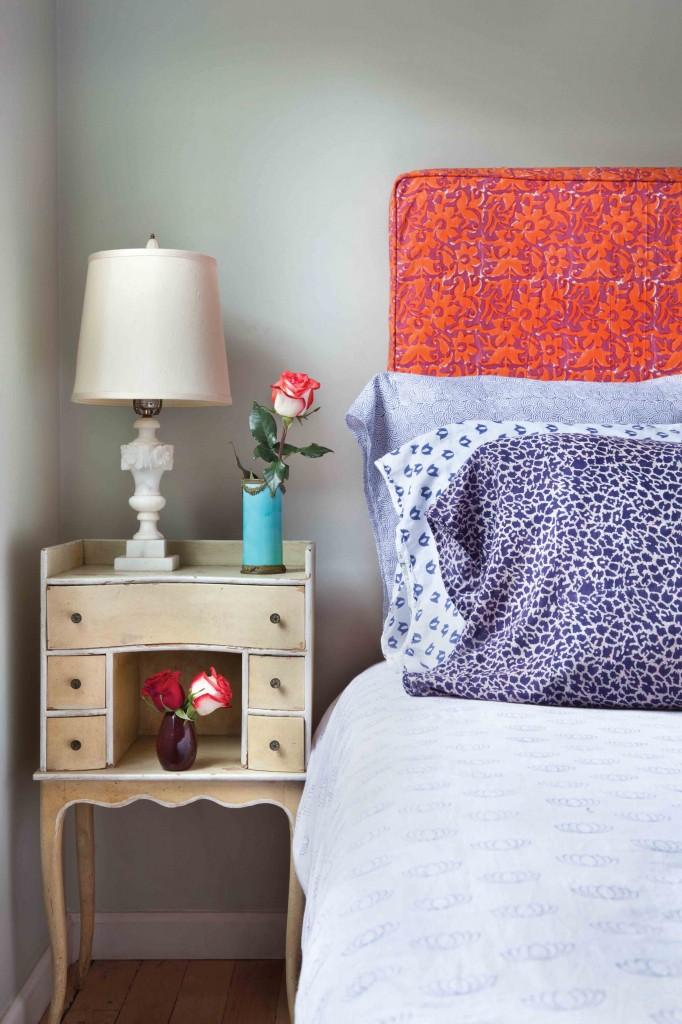 Just like the beach-inspired attire, Kerry believes light layers are key when it comes to home decor. For her, layers of fabrics offer a home with texture—a look that's easy to create, while adding elements of comfort and style.