In a recent post, you saw how designer Kerry Cassill used fun fabrics to create a cottage just for girls. Now she offers a few helpful tips, making it simple to add texture and color to brighten up your home.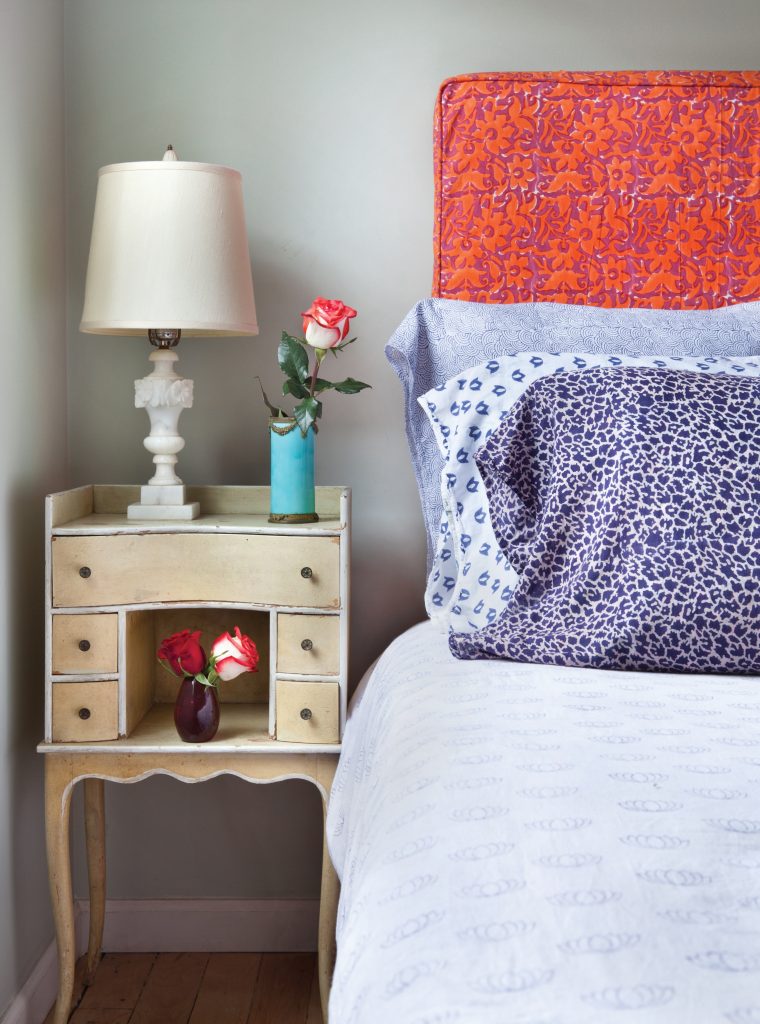 1. Start small – Find something inspiring, such as a vase, a pillow or a serving tray. From here, paint choices or textiles can be based on this single piece.
2. Make creative covers – Cover a lampshade with a great print to add a new dimension to a room.
3. Give old items a new purpose – A bench or ottoman is easy to find, and you can use them all over the house for decorative and practical purposes. Or, you can re-cover them with a new slipcover to change things up.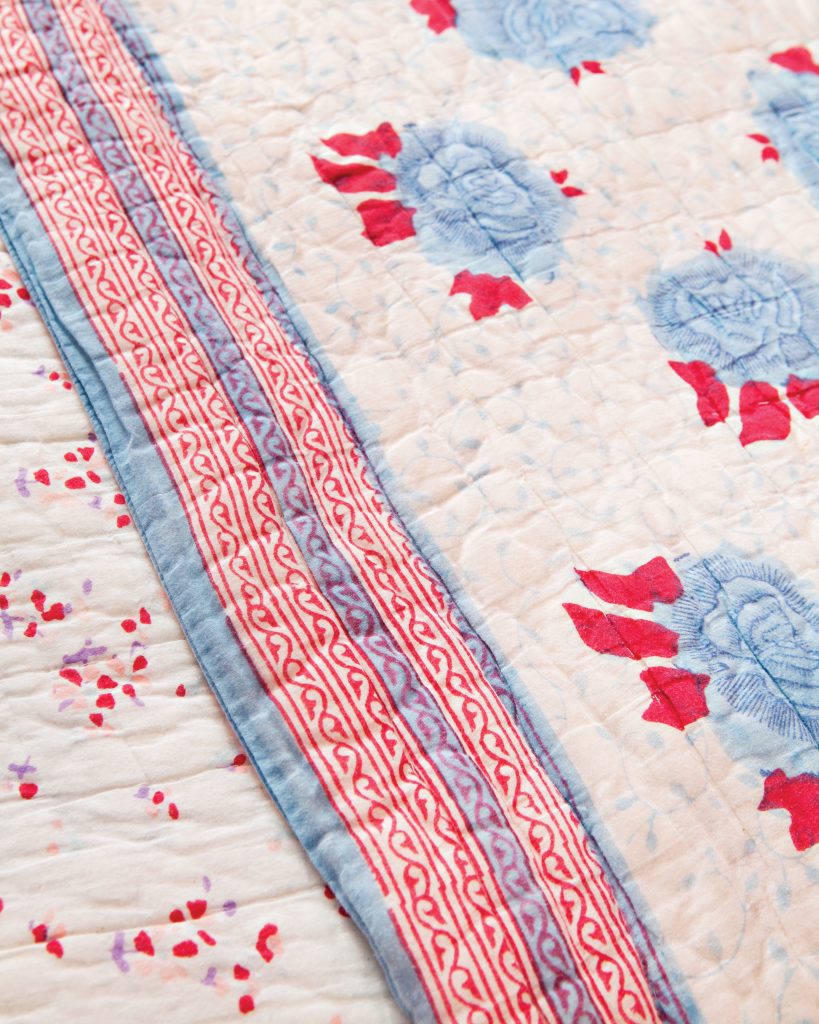 4. Experiment with headboards – Upholstered headboards are great and offer the freedom to change colors or styles with ease by adding a new slipcover whenever you like.
5. Throw it on – Throw rugs make great decorations in the kitchen and scattered around the house, mine are rag rugs made from repurposed cotton.
7. Mix it up – I'm into printed bottom sheets and mixing up pillowcases in the bedroom. I usually choose a duvet cover that is very neutral, so I can use it for many years with different cases and sheets.