It's time to prepare the mother of all decorations – the perfect Christmas tree! Whatever tree you choose, it is guaranteed to become the centerpiece of your home where everyone will gather to unwrap their presents on Christmas morning.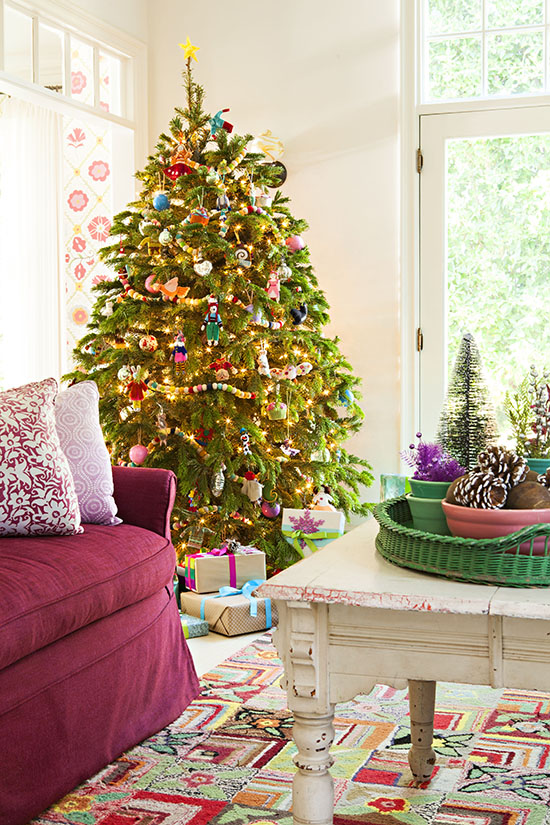 Step inside Alison Kandler's colorful Christmas cottage
How to Choose the Right Tree
Of course, you and your family must choose a tree before all the good ones get snatched away. But there are so many varieties of real and fake trees on the market, it could get a bit overwhelming. Faux trees definitely come with an added convenience as they are easy to set up, last for years instead of days, most of them come with the option of built-in lights and, best of all, they won't drop needles everywhere!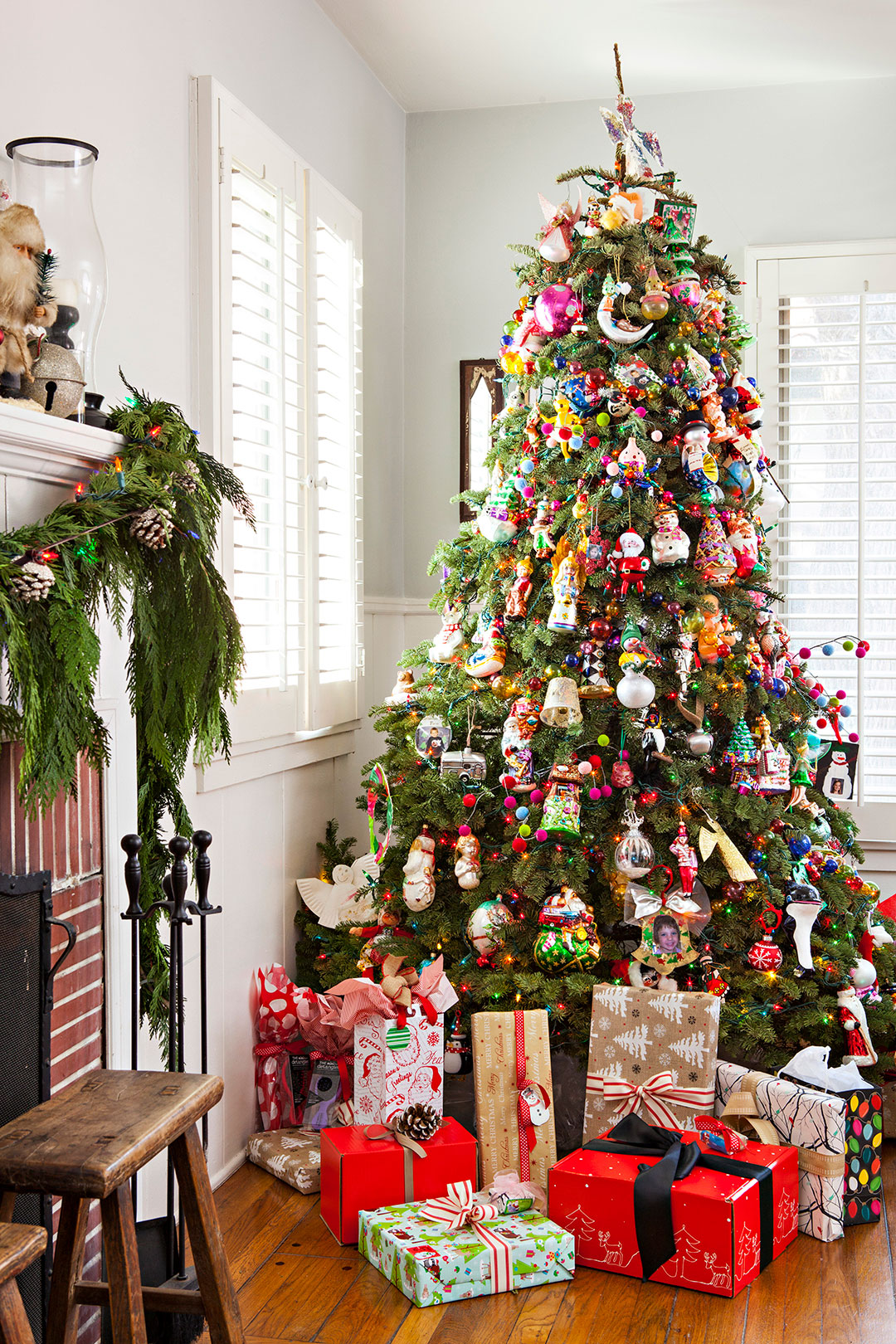 However, the synthetic materials in these trees have a higher environmental footprint than live trees and their size means they can take up quite a lot of storage space for 11 months out of the year. On the other hand, choosing a live tree presents a dilemma because of all the different species available on the market.
It's definitely worth discussing with your family what will look best and be the most functional in your home: the classic dense look of the Douglas Fir, the long lasting Fraser Fir or perhaps the gorgeous blue-gray color of the Colorado Blue Spruce?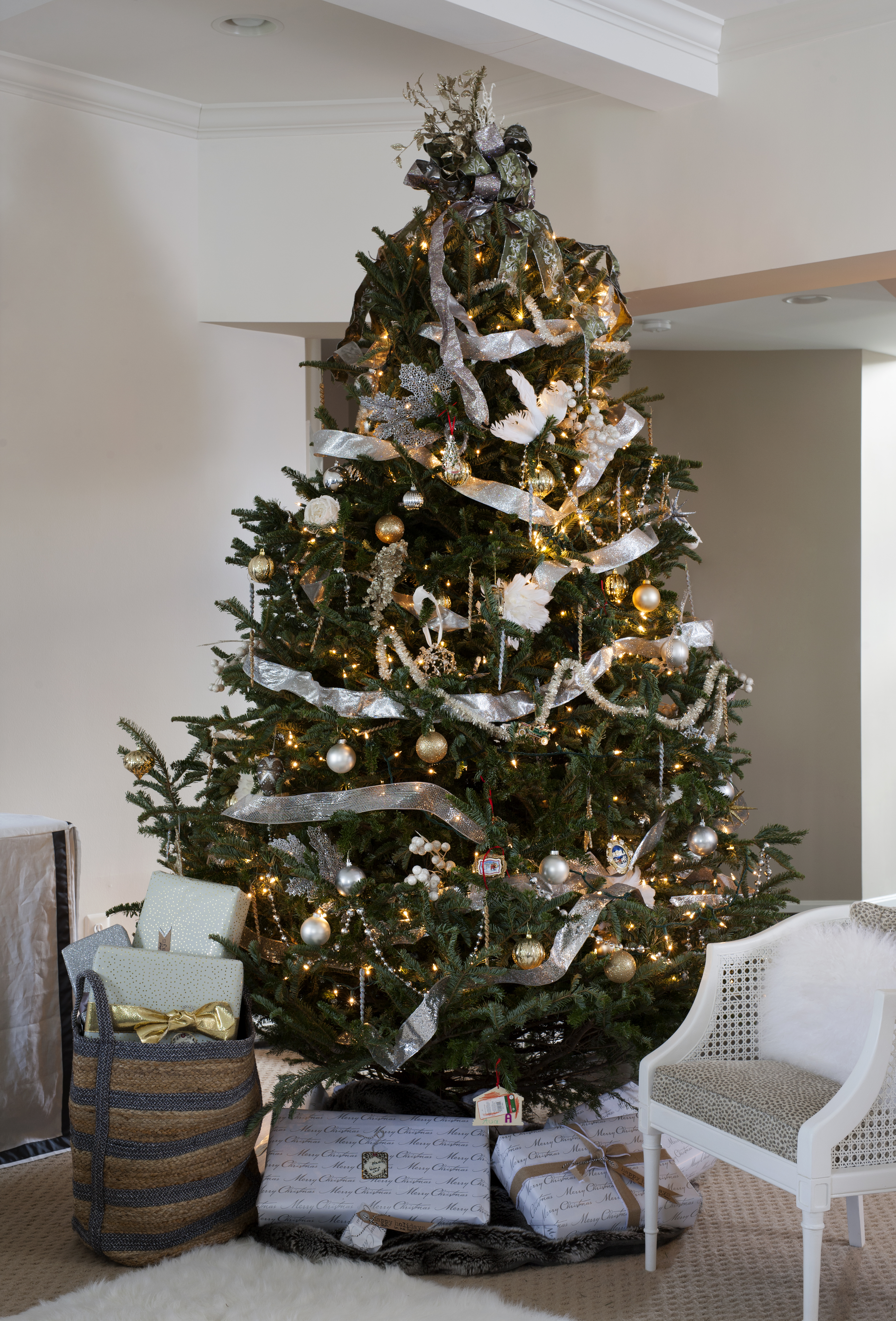 Add Ornaments
When you finally settle on the perfect tree for your family, it's time to break out all of the decorations you've been saving up for those 11 months and get busy! Mix up a few mugs of hot chocolate to share, and get to work with Christmas Carols on in the background.
As you work, layer your decorations thoughtfully and take the time to step back and observe your progress every so often. Start with lights, then wrap ribbons and garlands so they wind their way down through the branches. Picks with faux berries or glittered branches to catch the light are a fun addition at this point. Next come the ornaments. Work your way down with smaller baubles at the top and larger pieces on the stronger, bottom branches. Be a bit spontaneous during this process! Finally, top it off with a star, angel or bow!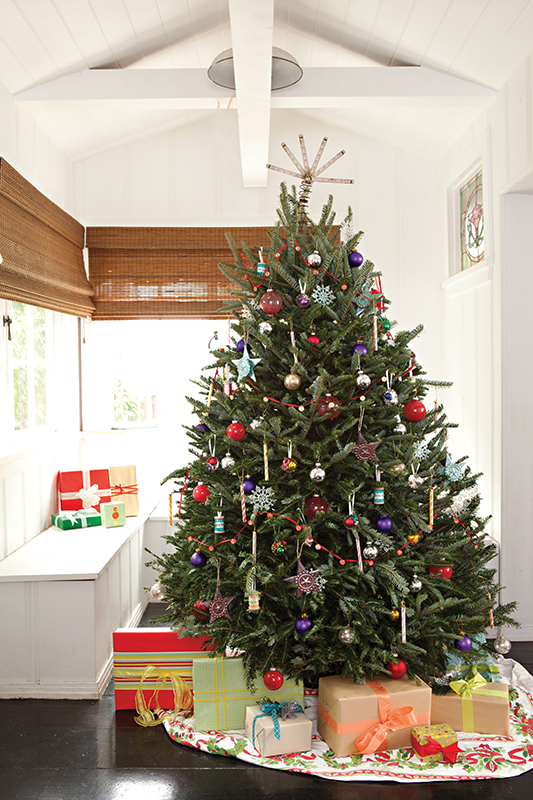 Antique and Merry: Upgrade Flea Market Finds for Your Tree
DIY Decor
Another alternative would be to gather your loved ones to make DIY ornaments. Christmas time is a season dedicated to building lovely memories and what better way to do that than crafting ornaments together that will last for years to come? Every time you see these DIY ornaments in the future, you'll be able to reminisce about the good old days. Additionally, it will add a unique and personal touch to your tree that can't be replicated by anyone else.