What if you could keep the older, antique items you love while still including new design and architectural style? That's exactly what Karrie Massee did with her Florida home on Doctors Lake. The lake house received a complete makeover with help from interior designers Gordon Kessler and Larry Johnson and a design-and-build team from custom-home design building company, J.A. Long.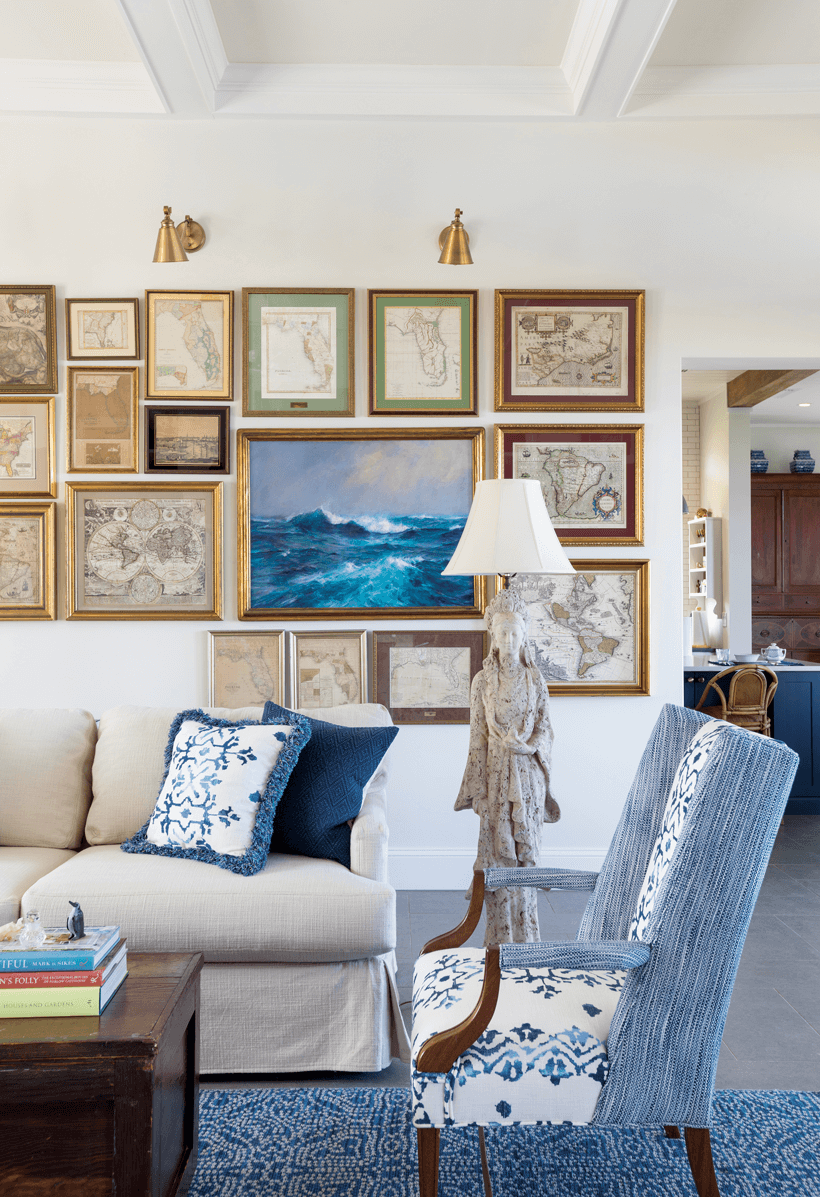 Back to Basics
From the beginning, homeowner Karrie Massee had a vision for her home as an open, visitor-friendly place. The original design of the Florida home was a brick structure with a hip-style roof created by the design-and-build firm J.A. Long.
With this design as a starting point and after seeing Gordon and Larry's project for one of her friends, Karrie hired the designers to help her out. This partnership brought about a few changes that made a big difference. "As the plan design took shape and the homeowner and designers provided ideas, it just seemed to evolve," explains Randy Long, Chief Operating Officer of J.A. Long.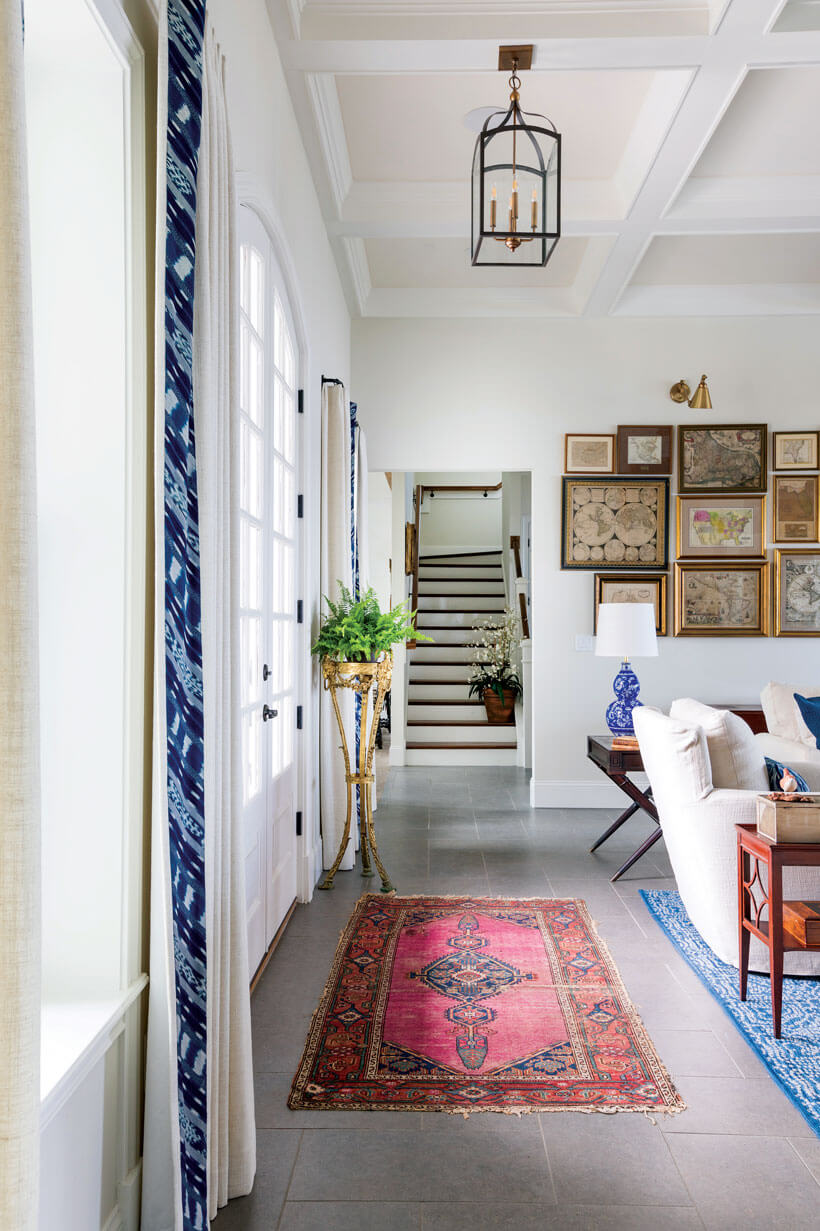 "The house started as very vanilla," Gordon says. She wanted a home for herself that was pretty but didn't feel stuffy or pretentious. The goal was, ultimately, to create a space that was "elegant but comfortable and casual," Larry says.
Read More: The Designers' Guide to Decorating with Antiques
The homeowner, designers and building team started collaborating, and the construction, design and renovation process began. From day one, "she really did give us tremendous latitude in the design," the designers explain. What came from that creative freedom was a welcoming, inviting space that more than met Karrie's needs as a homeowner.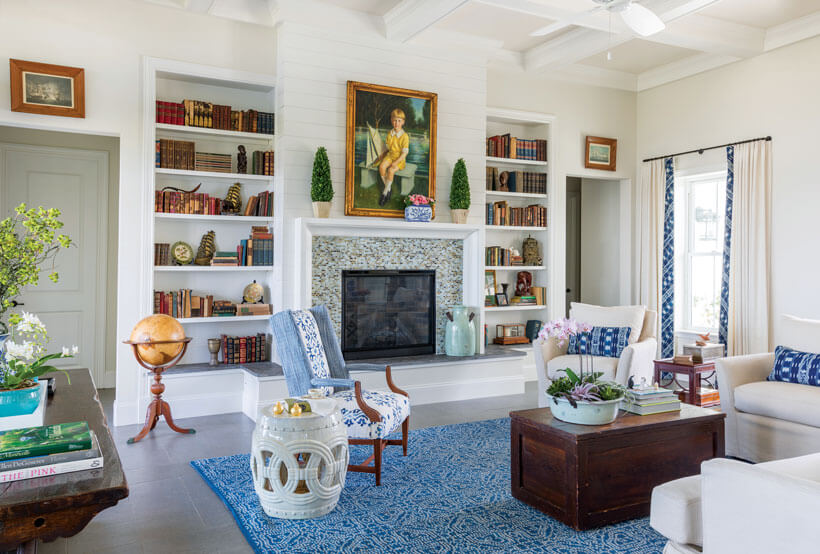 Antique and Unique
The architecture of the lake house along with its location and design style were all important in creating the structure. Because of the home's proximity to the water, there wasn't much room for change, and Karrie wanted a coastal look but not a beach house.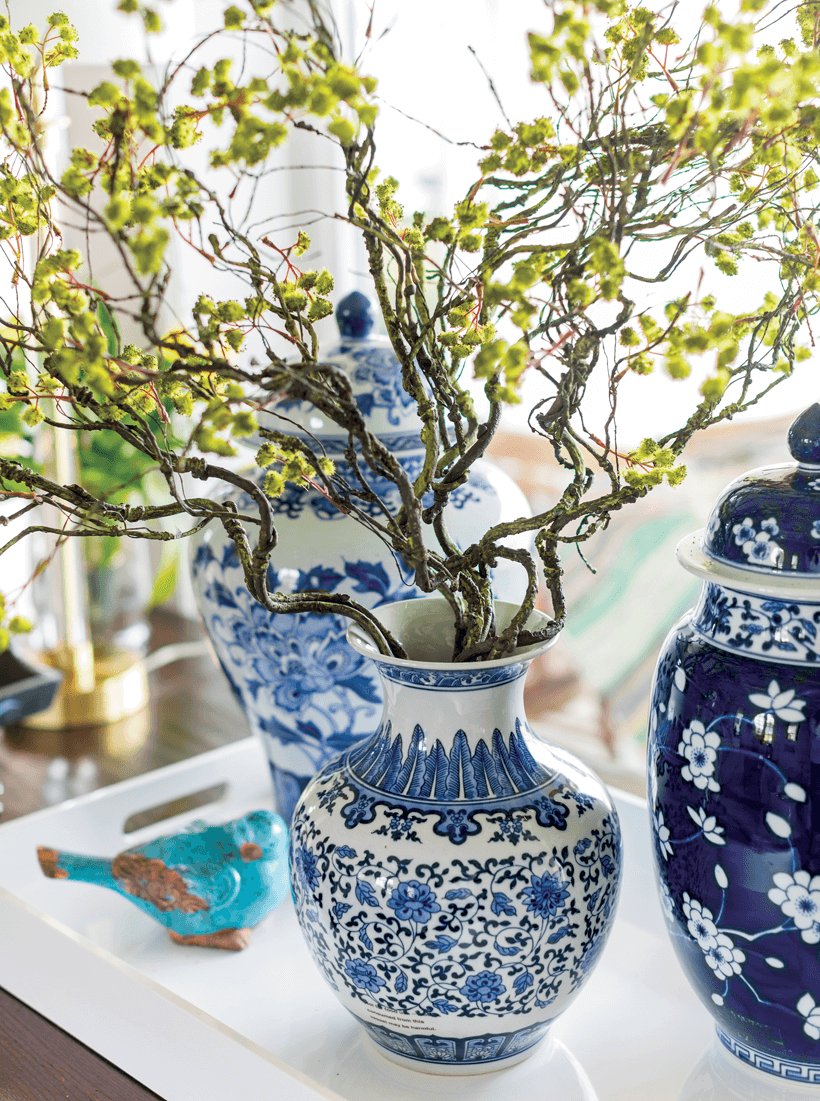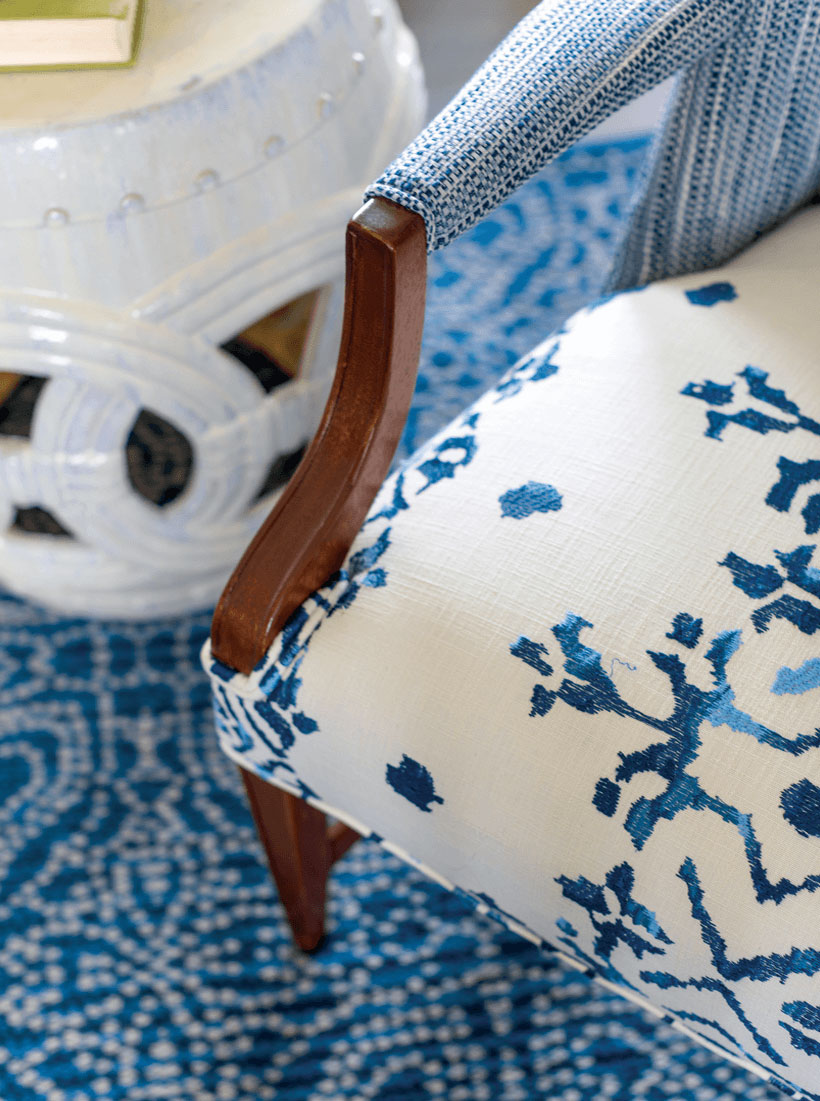 New blues and whites became prominent accent colors in the design and complemented their antique counterparts. The designers and build team worked with what they had, achieved what Karrie wanted and created a home that really works in its natural surroundings.
Using the Cape-Dutch architectural style of South Africa as inspiration instead of a traditional Florida architectural style, the designers created a home that incorporated Cape-Dutch iconic elements while remaining true to Karrie's vision for a welcoming and comfortable space.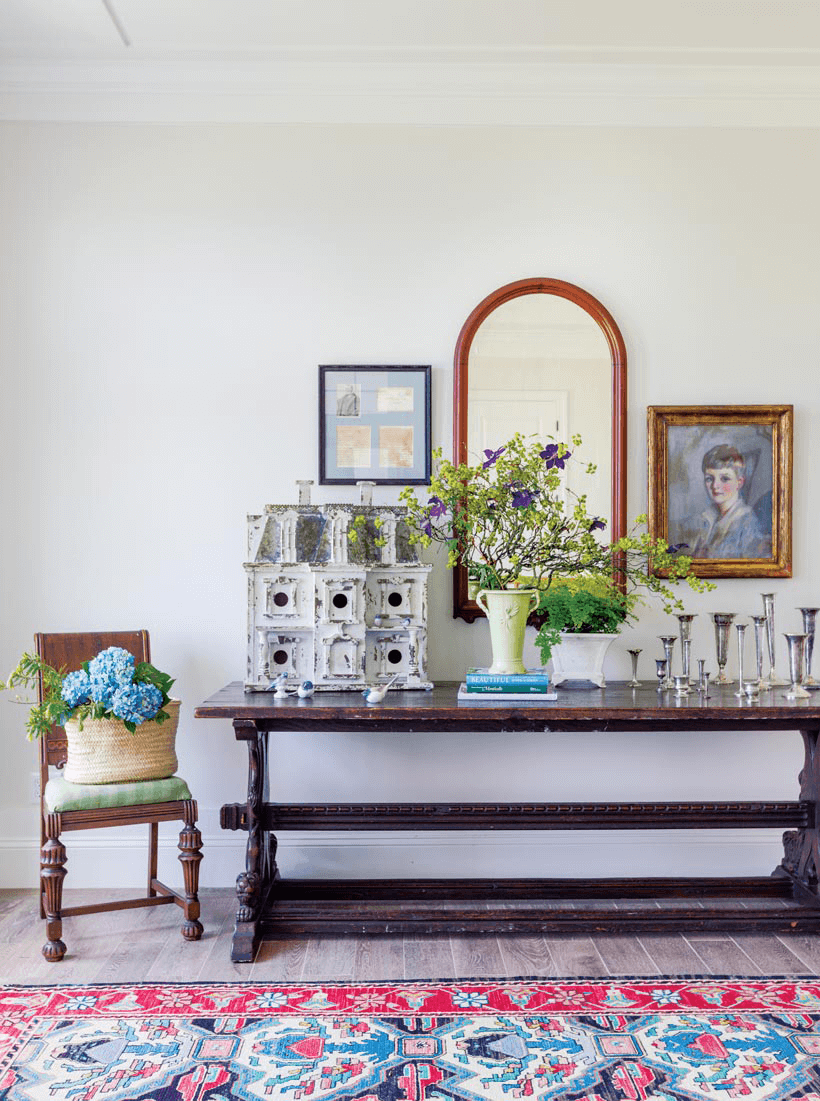 Mixing Old and New
The lake house prominently features gray stone floors, eyebrow windows, whitewashed walls and antique finishes. In addition to these uniquely Cape-Dutch elements, the construction and design style of the home is based on Karrie's needs as a hostess, antiques collector and homeowner.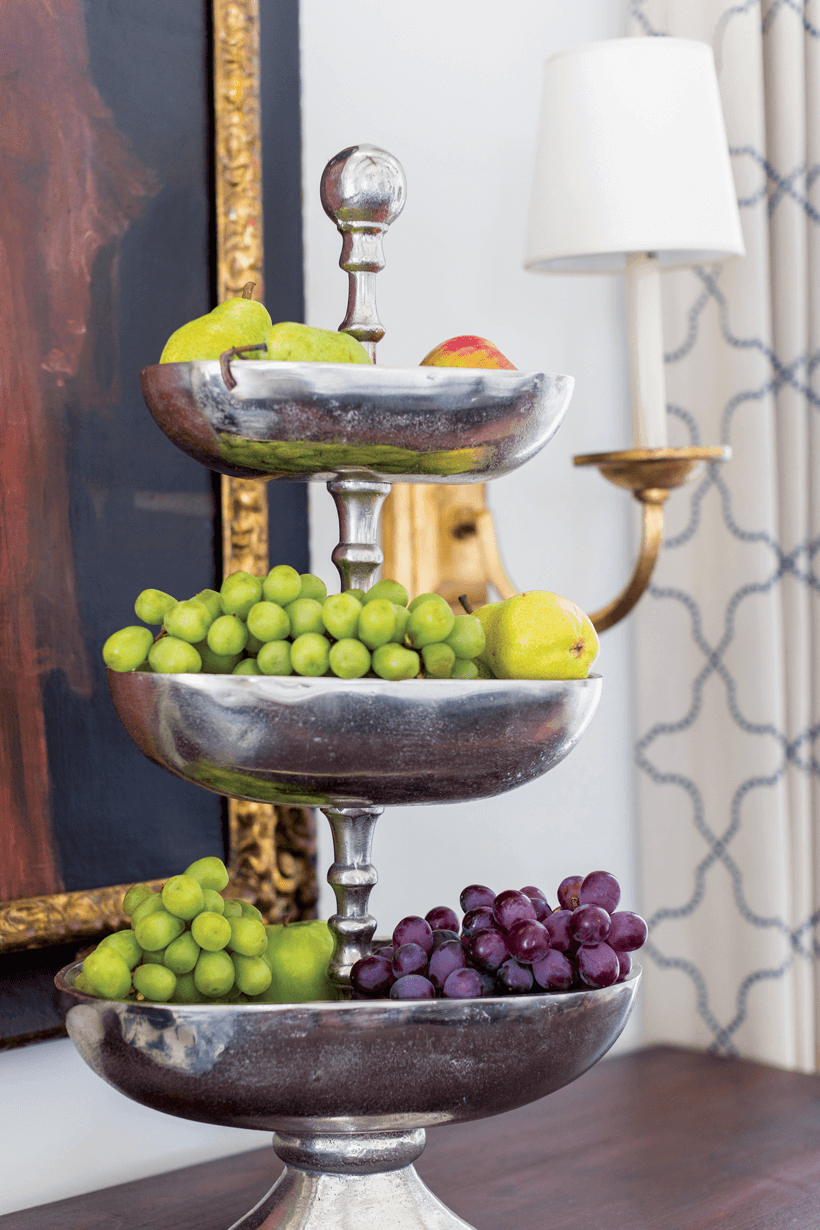 Gordon and Larry focused on designing for Karrie's family antiques, old paintings and a collection of antique maps. Many rooms feature older items that complement one another in new and refreshing settings. For example, in the dining room, a Baroque-style table is the focal point for entertaining and creates a warm, welcoming space for visitors.
In the living room, an antique map collection adorns one wall, while a fireplace and a collection of antique and first edition books are situated on another wall.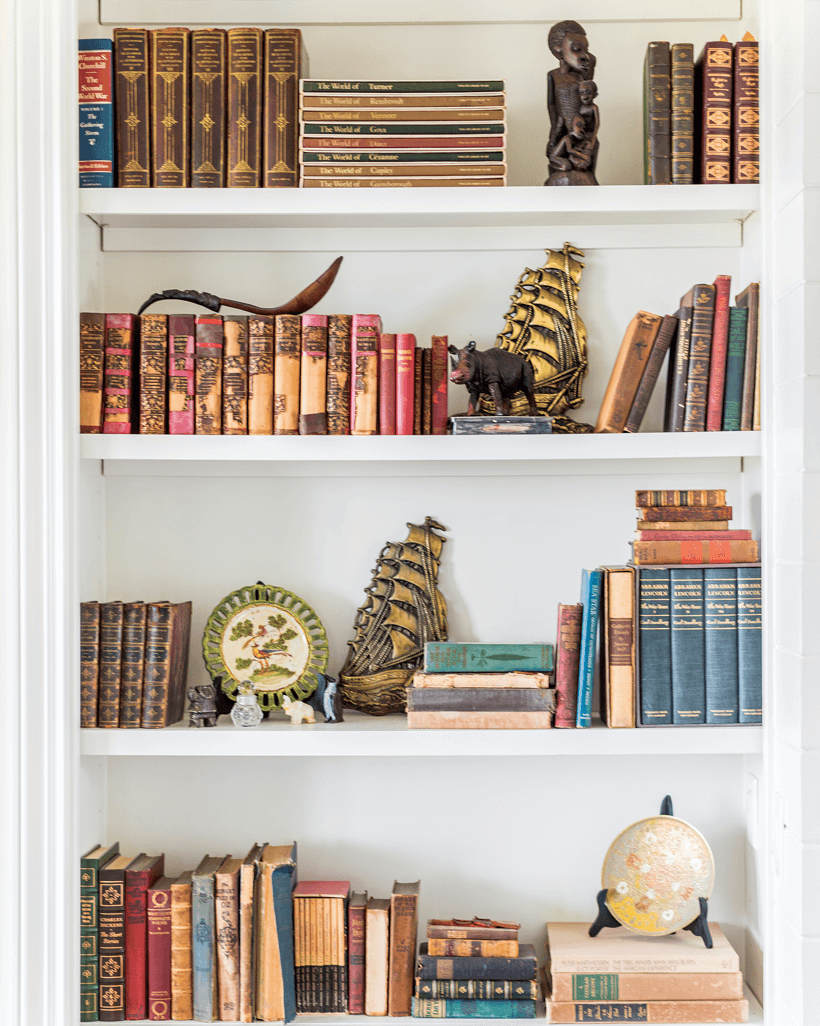 Easy Entertaining
The lake house was meant to be open to visitors for easy entertaining because Karrie loves to host. To do that in the home's space, design changes had to be made.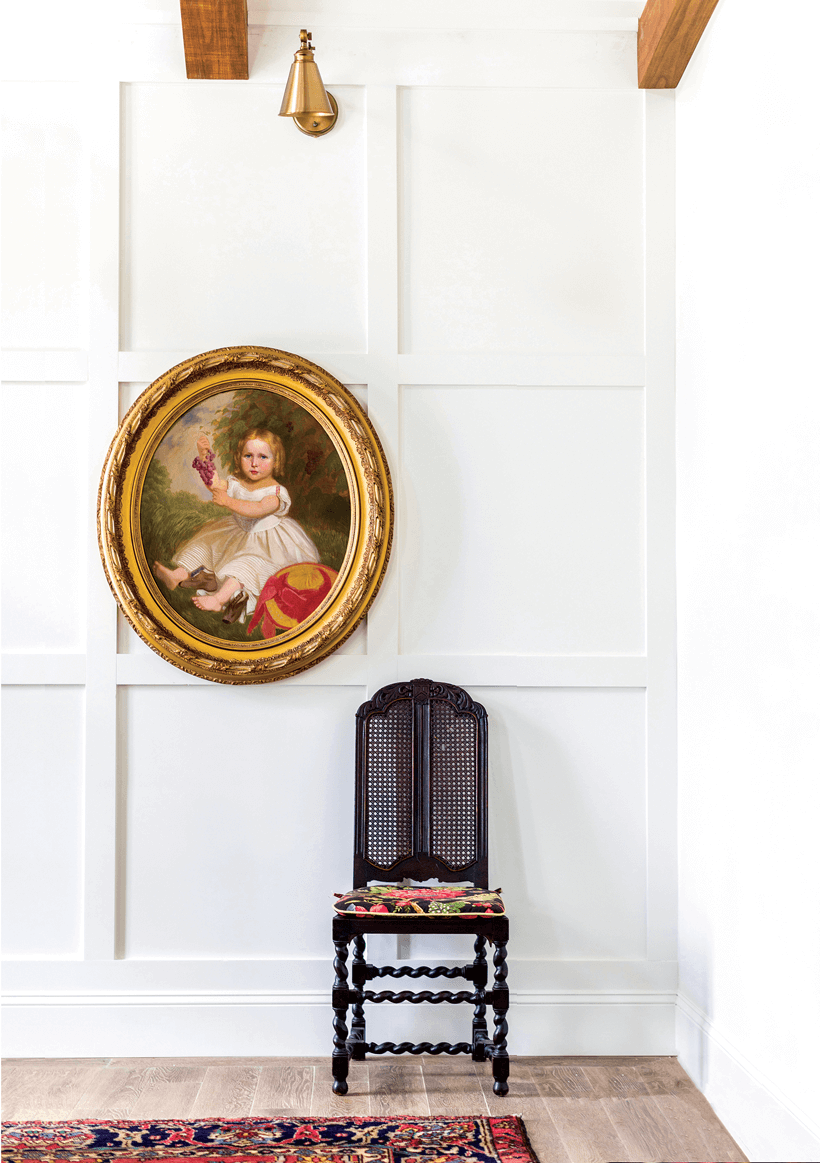 She redesigned everything to work with what she had.
To open the area and add dimension to the space, the designers installed exposed cypress beams and coffered ceilings in place of the original flat ceiling. In addition, the original structure included a gallery, but it was taken out to maximize space and better serve the homeowner.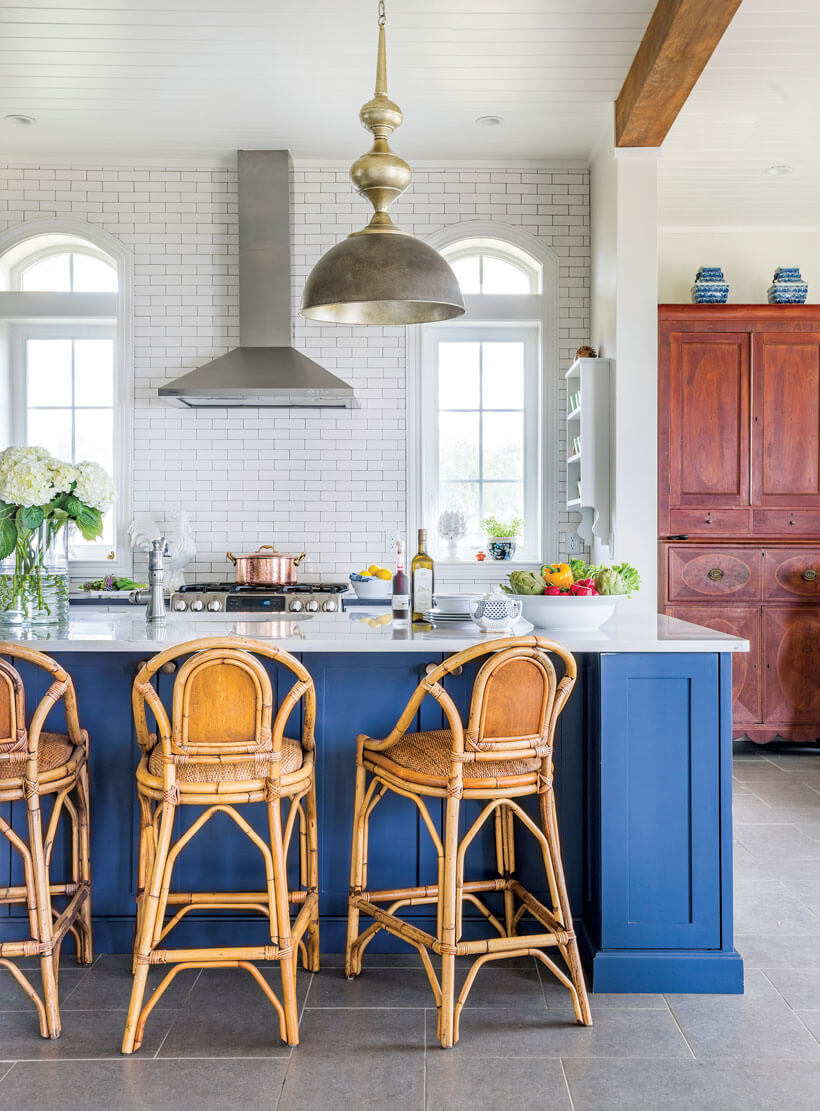 The new floor plan was redrawn to feature additions such as a powder room, helpful for entertaining; as well as a china closet, which stores the many pieces of servingware Karrie uses during dinners and parties.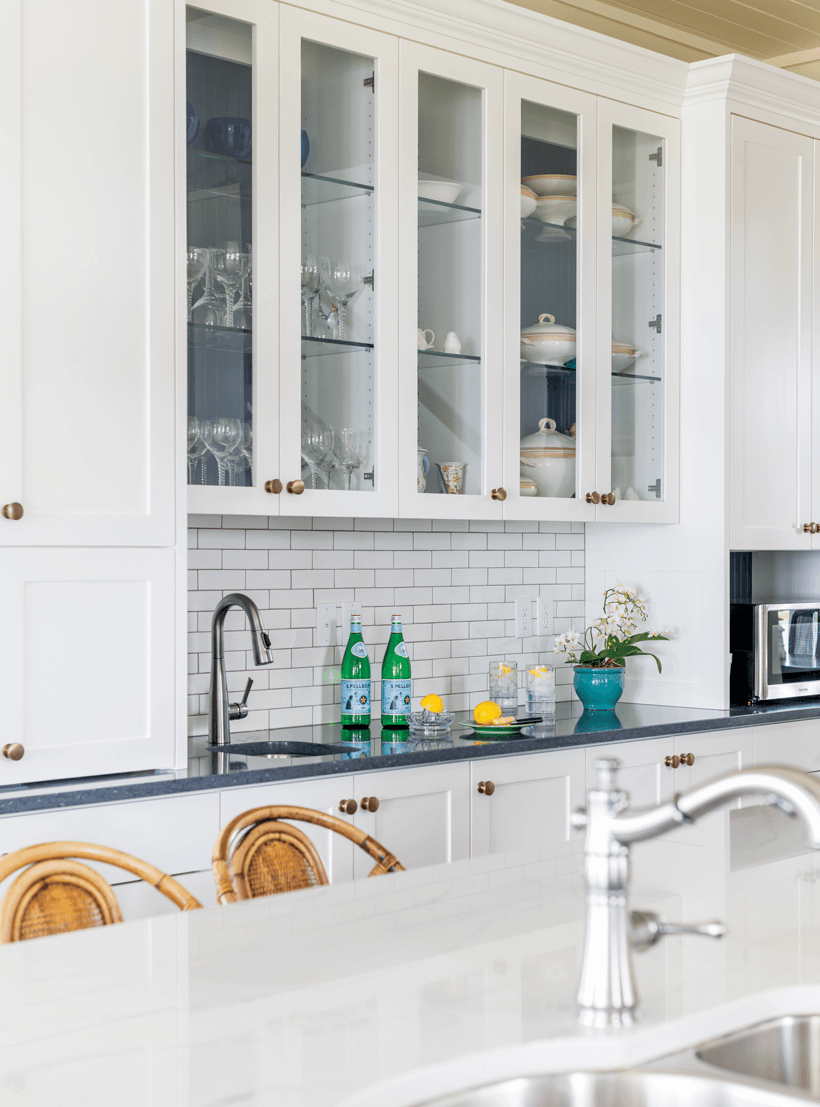 My home is wonderfully comfortable.
—KARRIE MASSEE
Prioritizing Karrie's needs as a hostess and antique collector not only contributed to the home's design concept but also to its beautiful style and genuine appeal. After a year of building, renovating and designing, the 3,450-square-foot structure welcomed its resident back home with a new, inviting space for creating memories and entertaining visitors.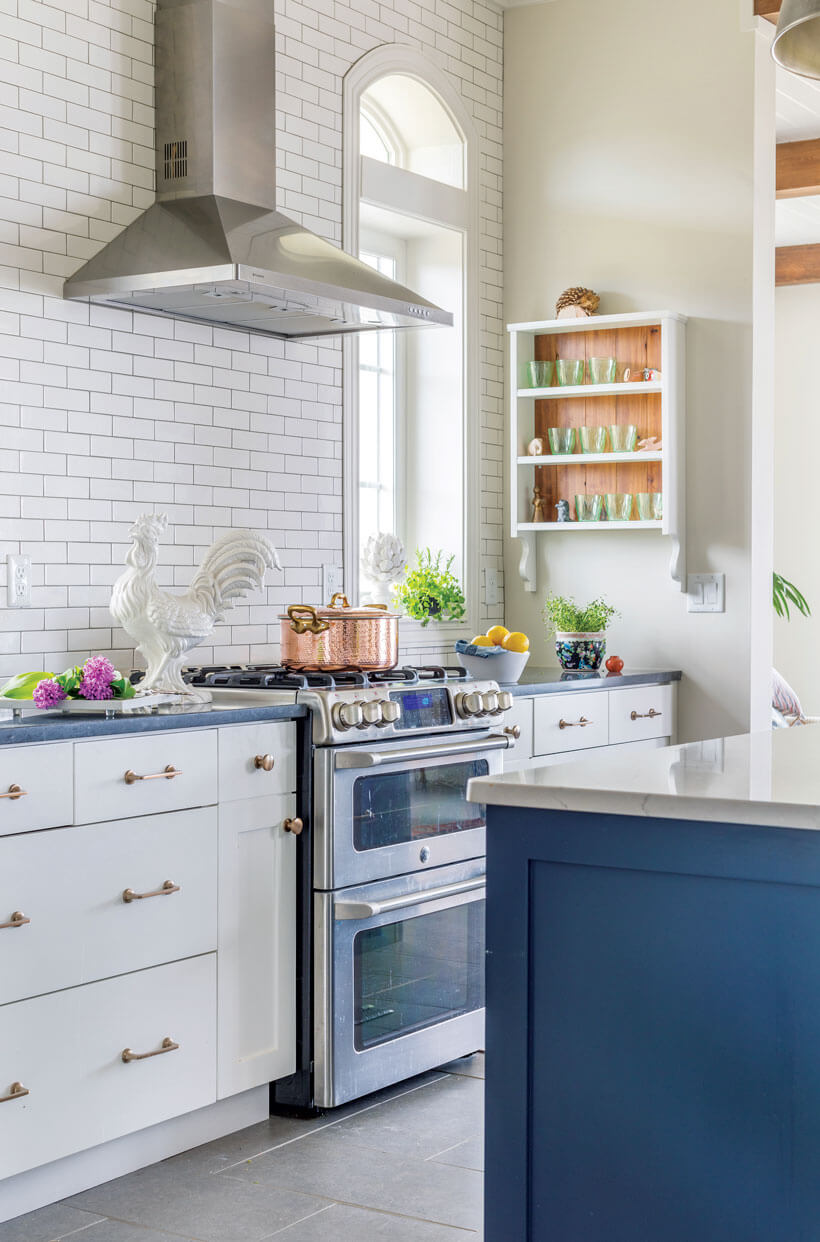 Of course, don't forget to follow us on Instagram and Facebook to get your daily dose of cottage inspiration!