The internet is overflowing with simple Valentine's crafts for kids of all ages but the pickings for grownup projects are slim. We found some sweetly inspirational DIY projects to gift to loved ones or place around the house for added cheer. Love is in the air, let's get crafting!
At Cottages & Bungalows, we love to curate and share our favorite finds from across the web with you. Some of the products you'll see on this page are affiliate links, which means that if you click through and make a purchase, C&B will earn a small commission at no extra cost to you! 

Build this sweet heart home by hand. Add it into a cheerful vignette, place it on a floating shelf, or let your kiddos paint it to show their own style.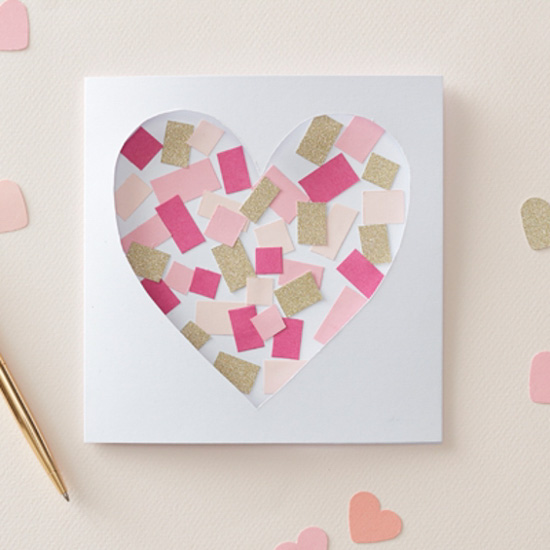 Homemade confetti is fun for everyone! Easy for kids to make, fun to glue and simple to vacuum up when you're all done. We love this DIY Valentine mosaic heart-shaped, confetti card.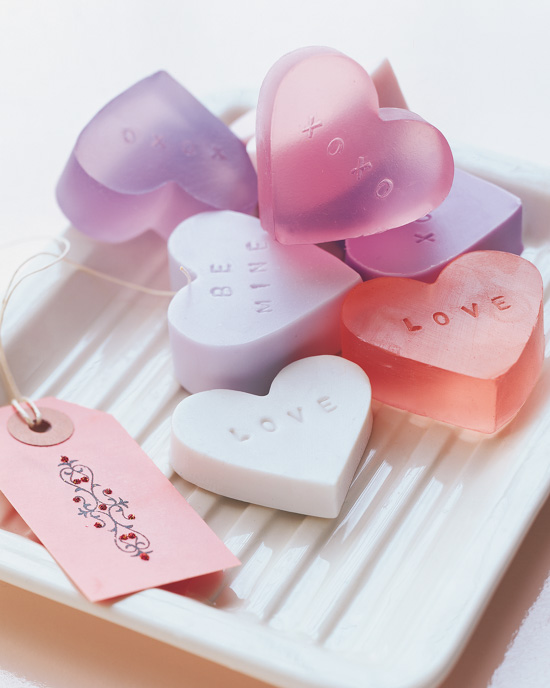 Take a quick trip to the store or place an amazon prime order and make personalized, heart-shaped soap. Gosh, Martha always has such cute Valentine's craft ideas!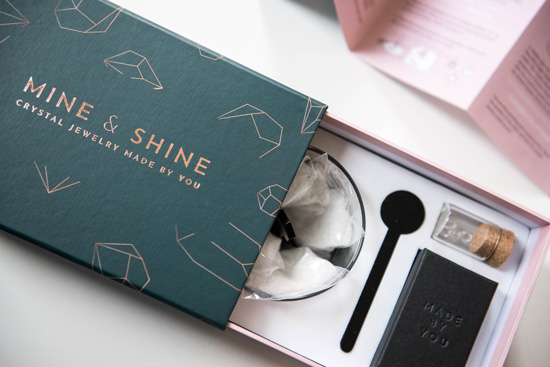 This cutie comes with two options…. you could give your kids this as a DIY gift for them. I know my daughters would LOVE to make a special necklace of their own. Or you can purchase this kit and make gem stone necklaces for your dear ones. Either way the idea is so fun and the custom kit beautiful!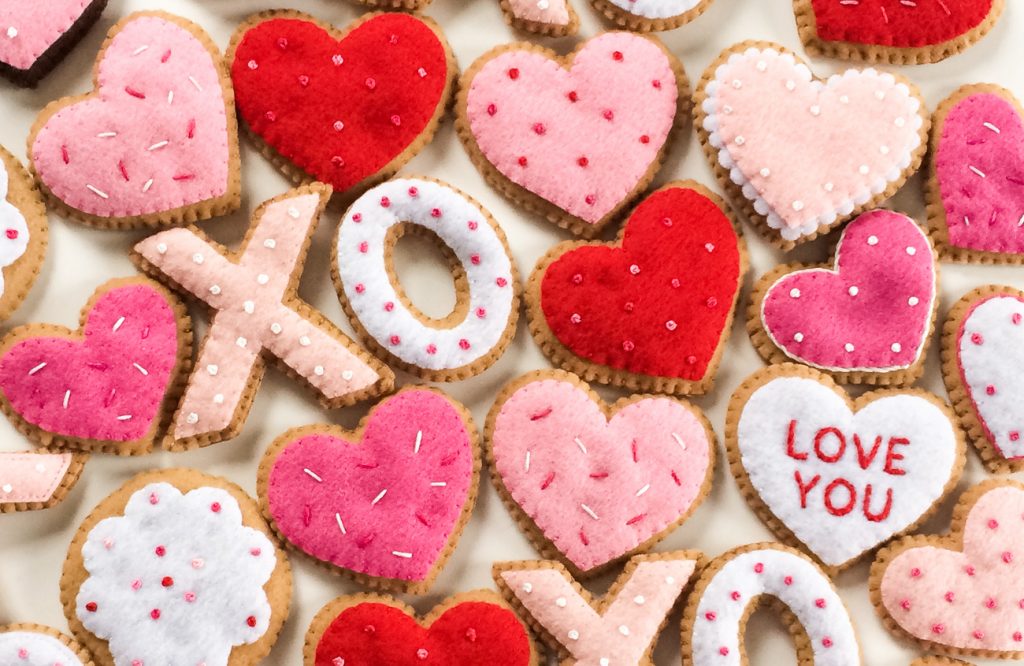 This quick and easy pattern will serve you well for years to come! Place these Valentine's crafts around the house, give them as gifts, use them as gift tags, or make a precious banner. We adore these homemade felt treats.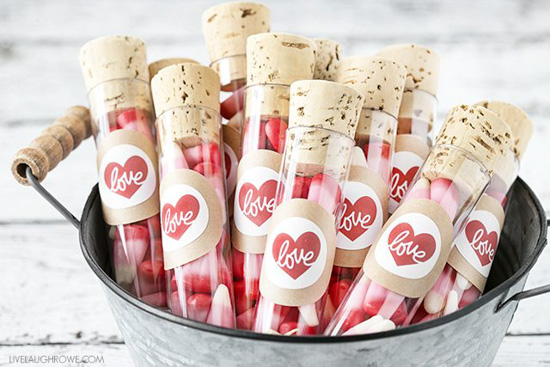 I see these candy tubes serving some great purposes. First of all this is great family activity, easy to give each person a job on the gift making assembly line. These would make great Valentine's for a kid to give to classmates or teachers. I also think these would be very cute as place markers for a Galentine's Gathering.
Related Reading: Create a Rose Themed Tablescape for Galentine's Day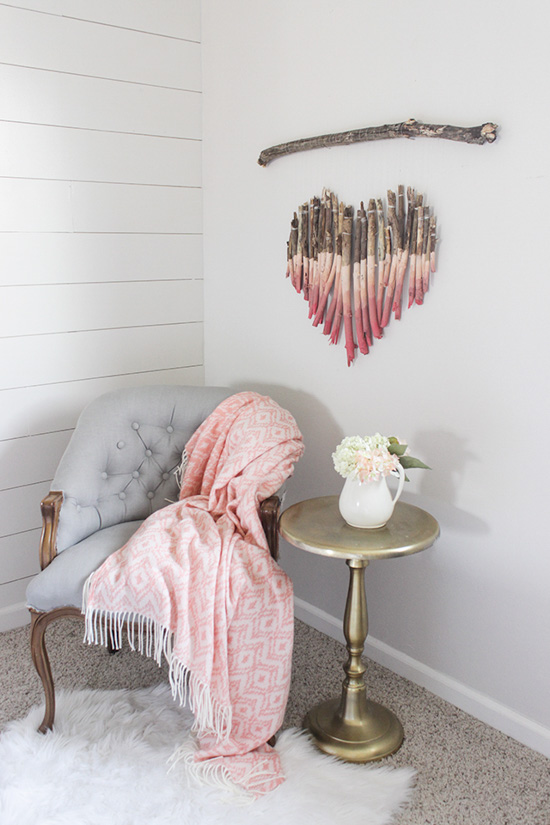 Take a walk out in the sunshine and gather some sticks for this DIY wall art craft. This handmade treasure requires little (if any) spending and the finished product is all kinds of rustic cuteness.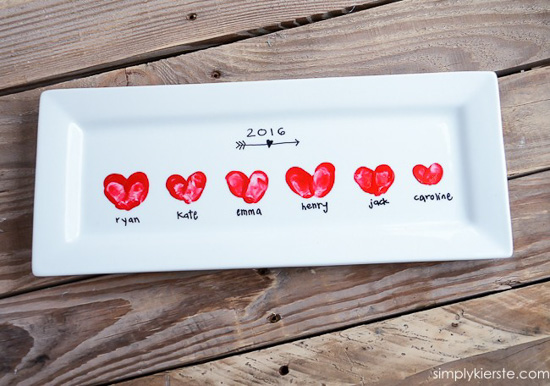 This Valentine's craft makes another great gift! Mom, Grandma, Great-Grandma, or a teacher, who wouldn't love this sweet personalized thumbprint gift?!
Want more simply beautiful ideas? Check out this post on Baking for Valentine's Day.
Of course, don't forget to follow us on Instagram, Facebook and Pinterest to get your daily dose of cottage inspiration!