It's easy to keep looking out to new horizons when it comes to house hunting, but if you're like the Thomases, you realize the best place to be is where you came from. Christie and Rob Thomas grew up on Lake Wylie, on the border between North and South Carolina. "We knew we wanted to live on this same lake and create similar childhood memories for our kids," Christie says. Their lake house is cozy and inviting on the inside but they wanted to achieve the same feeling with the grounds surrounding it. Here's how they achieved that lake life vibe!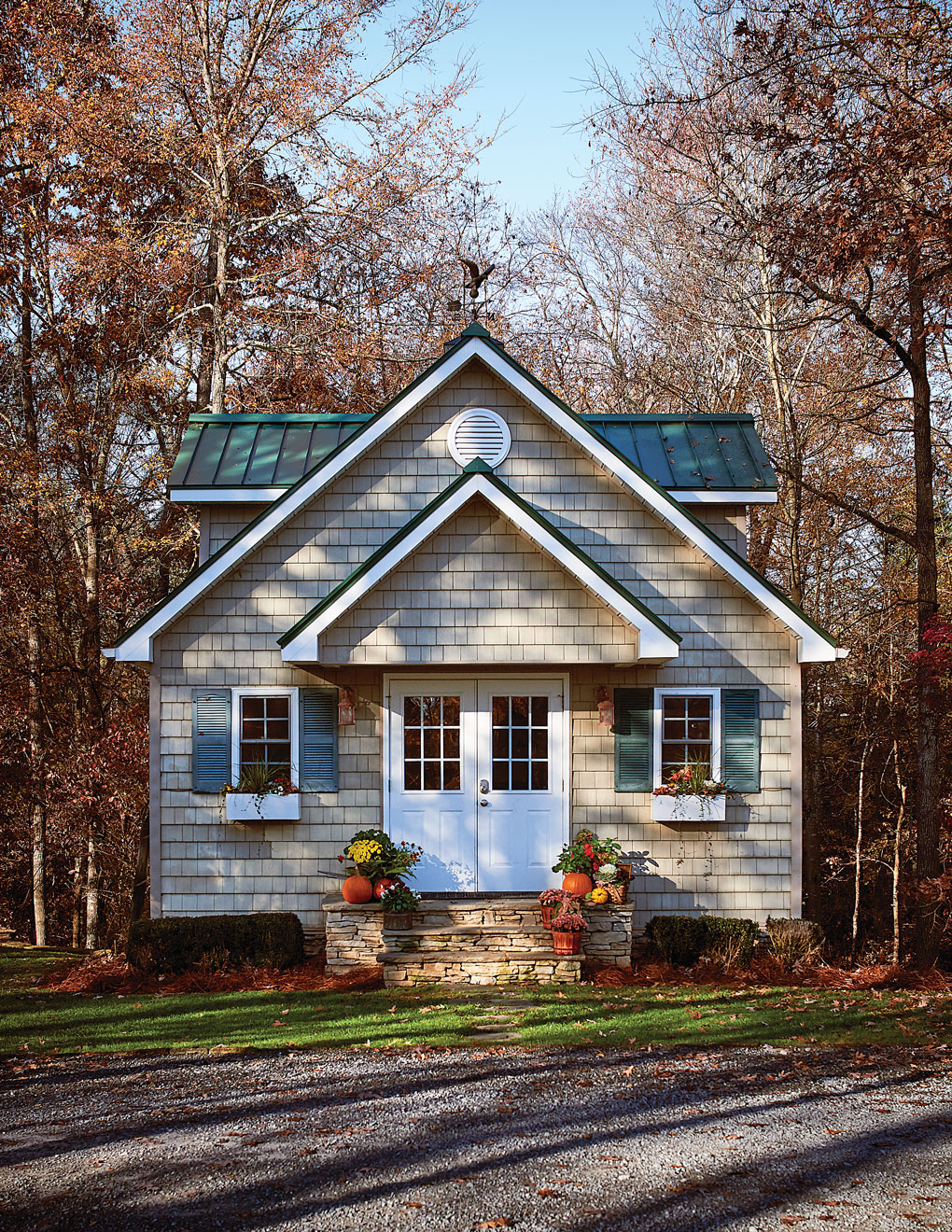 In 2000, they bought a home in Rock Hill, South Carolina, right near the lake they'd loved as children. Built in 1997, with four bedrooms and three and a half baths, it has everything they've needed to raise their three kids, now teenagers. The Thomas family has made the outdoor experience at their lake house match it's cozy interior. The best vantage point to take in all the sights and sounds is by sailing around the lake at sunset.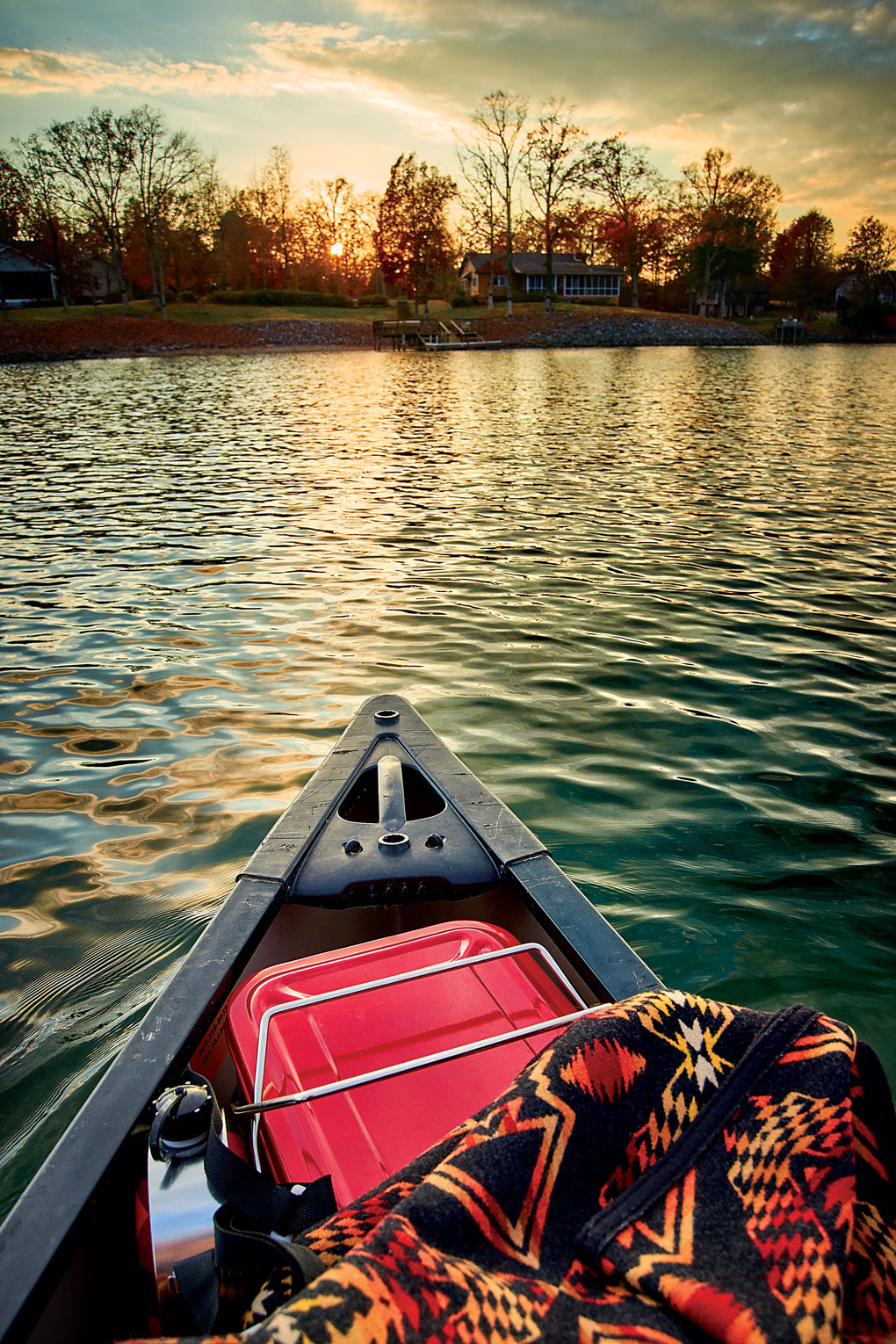 Fireside Chat
Gather around the fire pit and warm up with a cup of cocoa and a snuggly blanket. Craft a s'more to your liking and enjoy making memories with family and friends.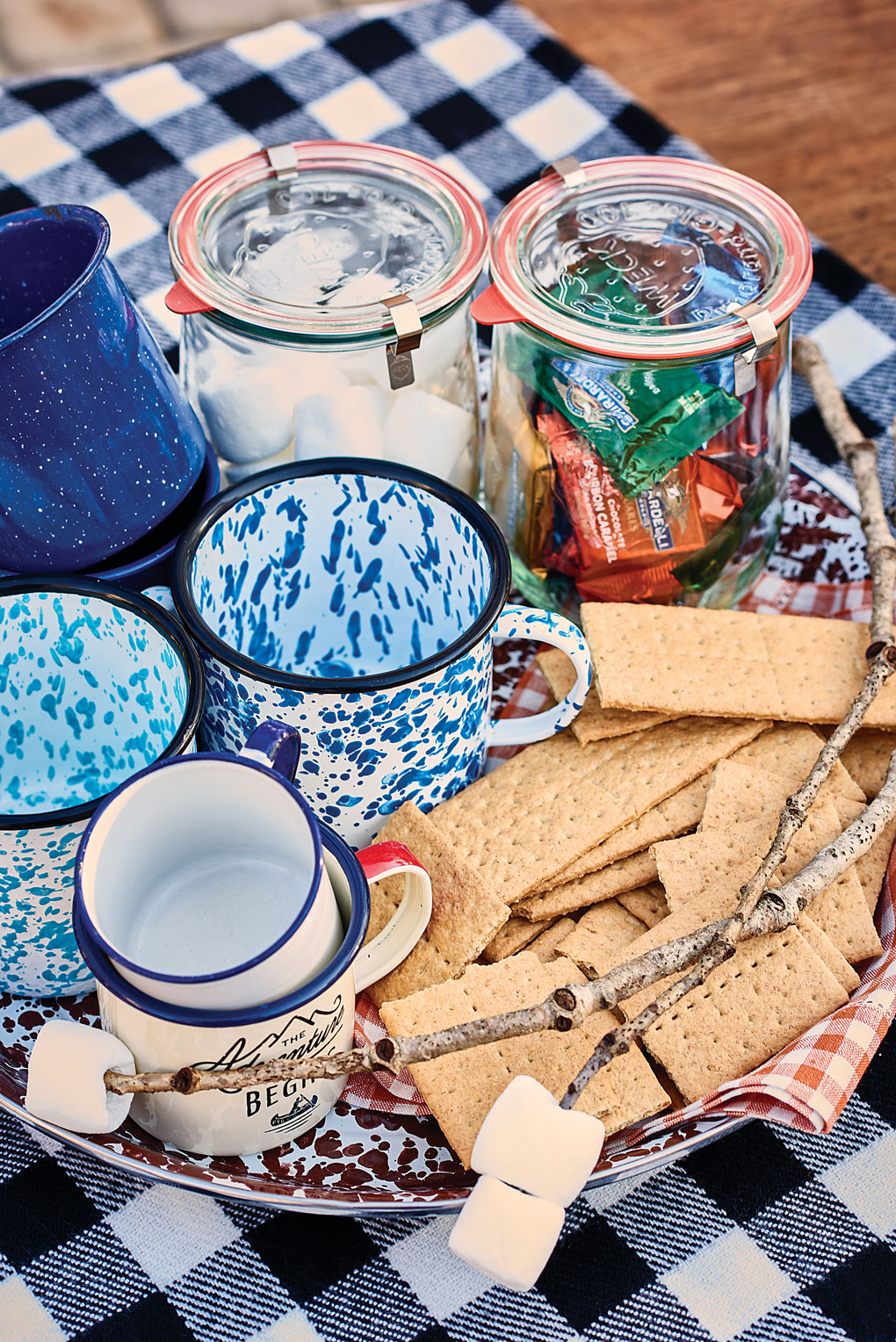 Having blankets and all you'll need already gathered outside allows you to fully absorb making memories around the fire without having to make constant trips to the house. Nothing is better than letting the time slip away under a moonlit night at the lake.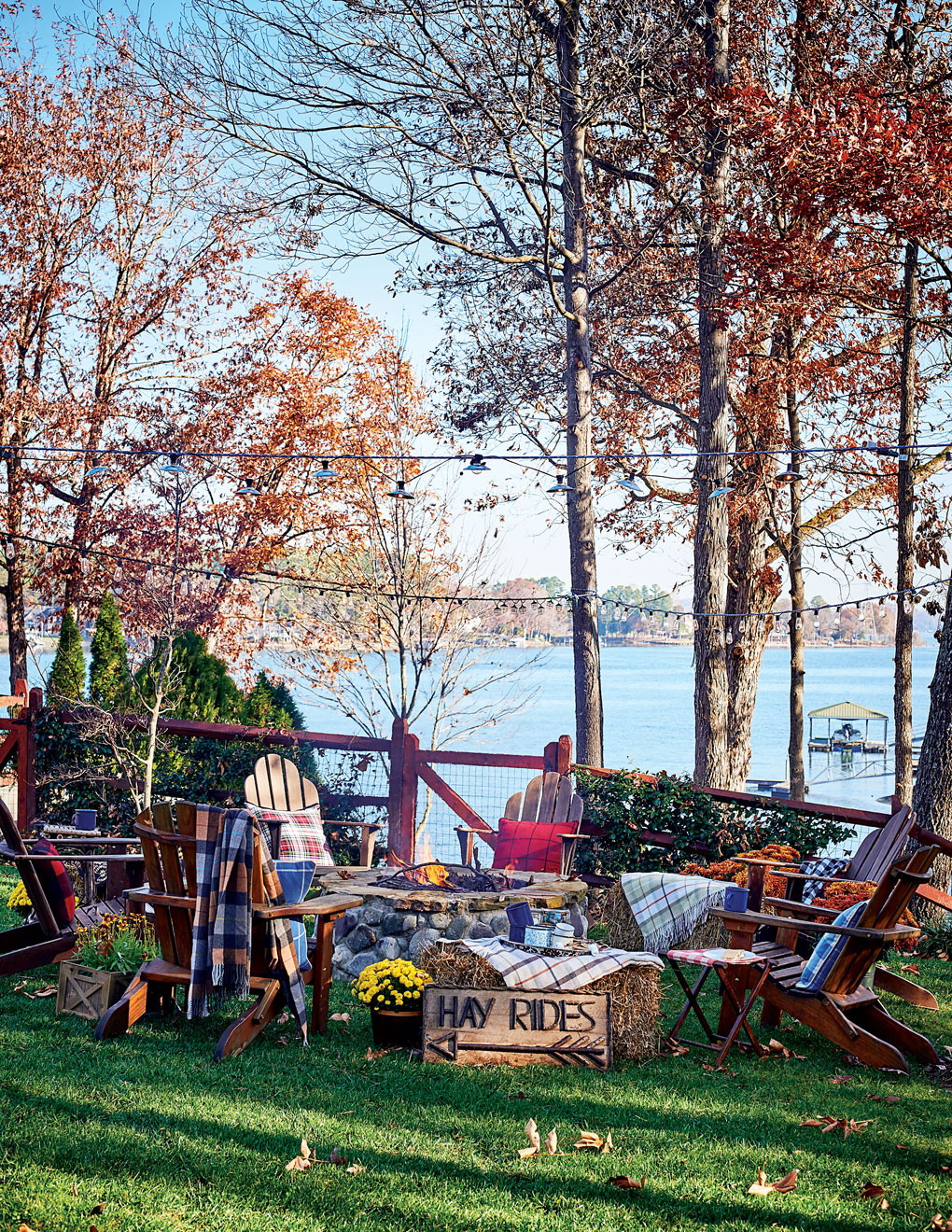 Want more simply beautiful outdoor ideas? Check out this post on How to Design the Best Backyard for Entertaining. 
Of course, don't forget to follow us on Instagram, Facebook and Pinterest to get your daily dose of cottage inspiration!