In 2011, Sarah Harmeyer took a chance and moved to Dallas, Texas to pursue her career at a children's hospital. Little did she know, there were better plans in store for her life. She soon redefined her identity through her faith and came to embody a people-gatherer. She called her father and asked him to build her a farmhouse-style cedar wood table and decided to use this table as a medium to create community. What started as a simple goal to bring people together, soon turned into a beautiful business and a journey to love on as many people as possible.
"I started thinking about the very best moments of my life and they're all gathered around a table."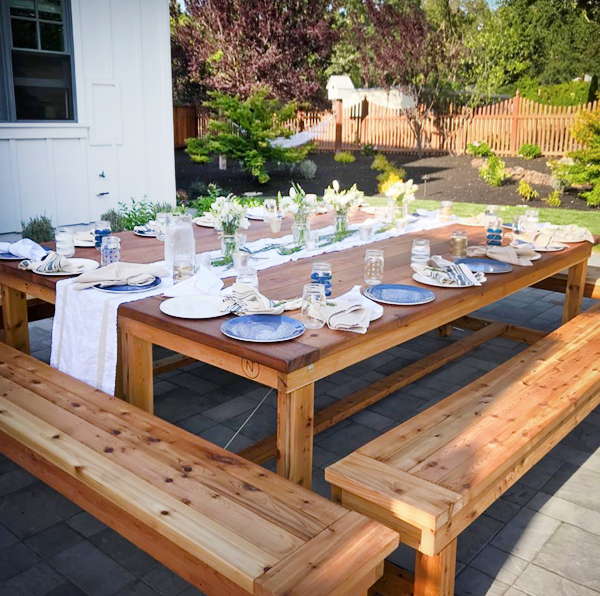 As the next year rolled around, Sarah set a goal to serve 500 people. She planted her table in her backyard beneath a few chandeliers and opened her home to her new Dallas community. On Thanksgiving Day of 2012, Sarah welcomed the 500th person to her table. As she met hundreds of people that year, she realized that she must not be the only people-gatherer out there. "There's other people that love good conversation and a good meal, what if they need a table too?" she says.
And she was right. Six years later, there are people and families all over the country requesting Sarah's tables through her brand, Neighbor's Table.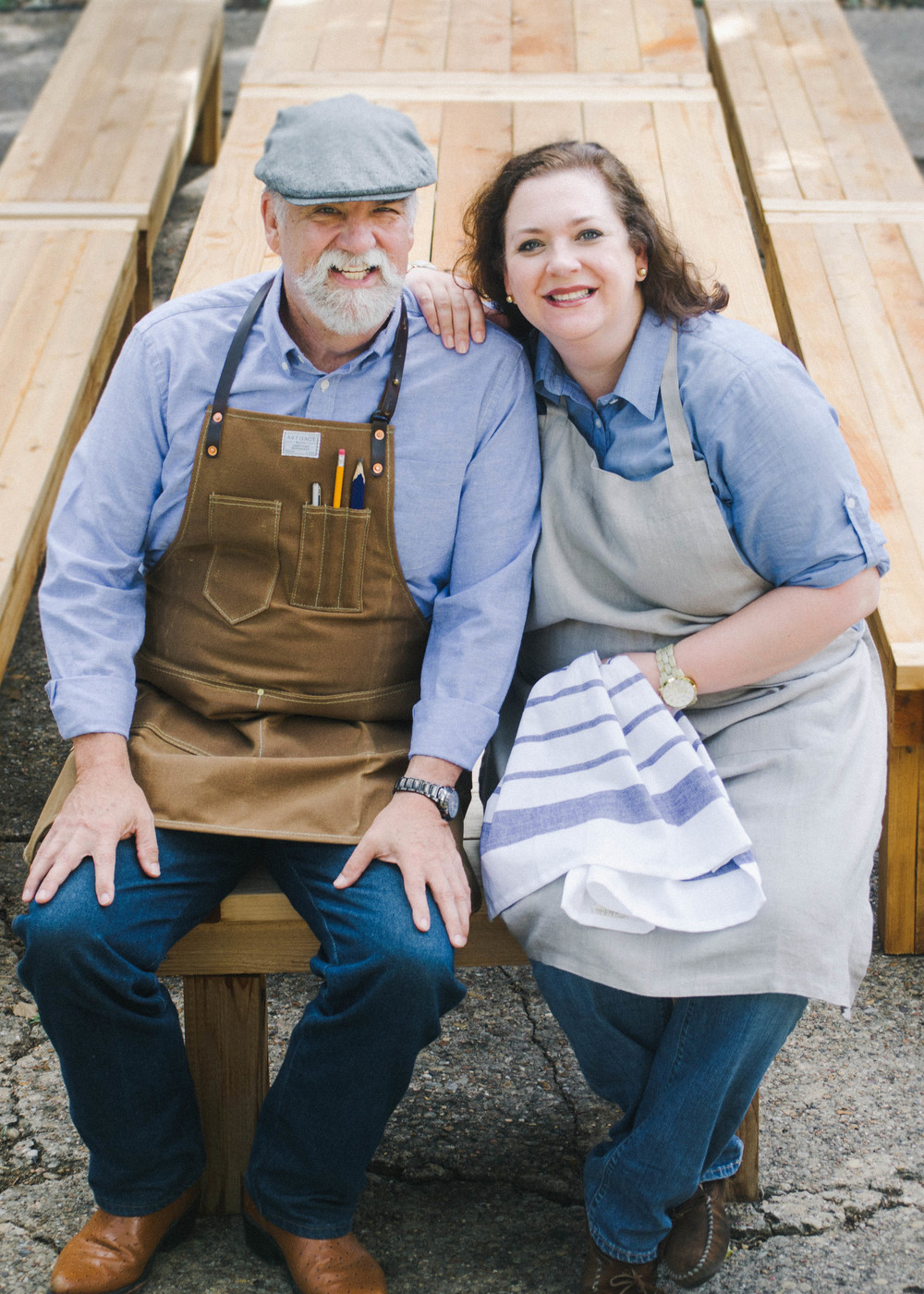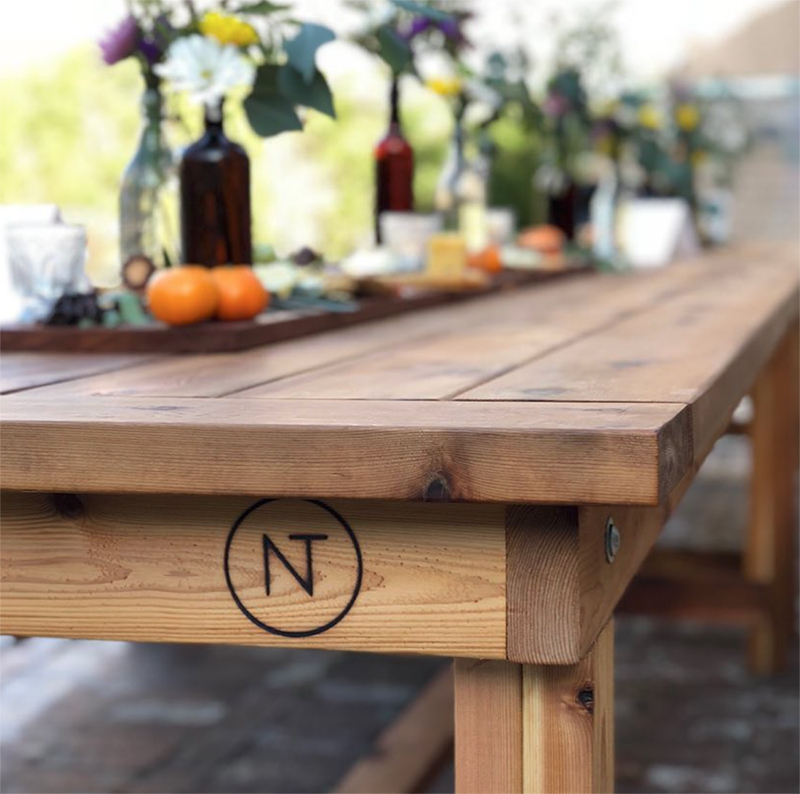 An immense amount of TLC goes into every single wood table. Sarah sees her customer as someone who is trying to bring warmth and hospitality to their community. So part of the table-buying and designing process involves Sarah discussing their motivation for gathering others, so that she can start leading them through the table creating process.
Sarah's father, Lee, is in charge of building the tables. He collects real cedar from a local lumber yard and starts shaping tables that are customized by size and stain. Their classic wood table is a 9ft farmhouse-style table with wood benches and an authentic Neighbor's Table stamp. The tables' cedar material makes them perfect for outside use and allows them to last through years of meals and gatherings.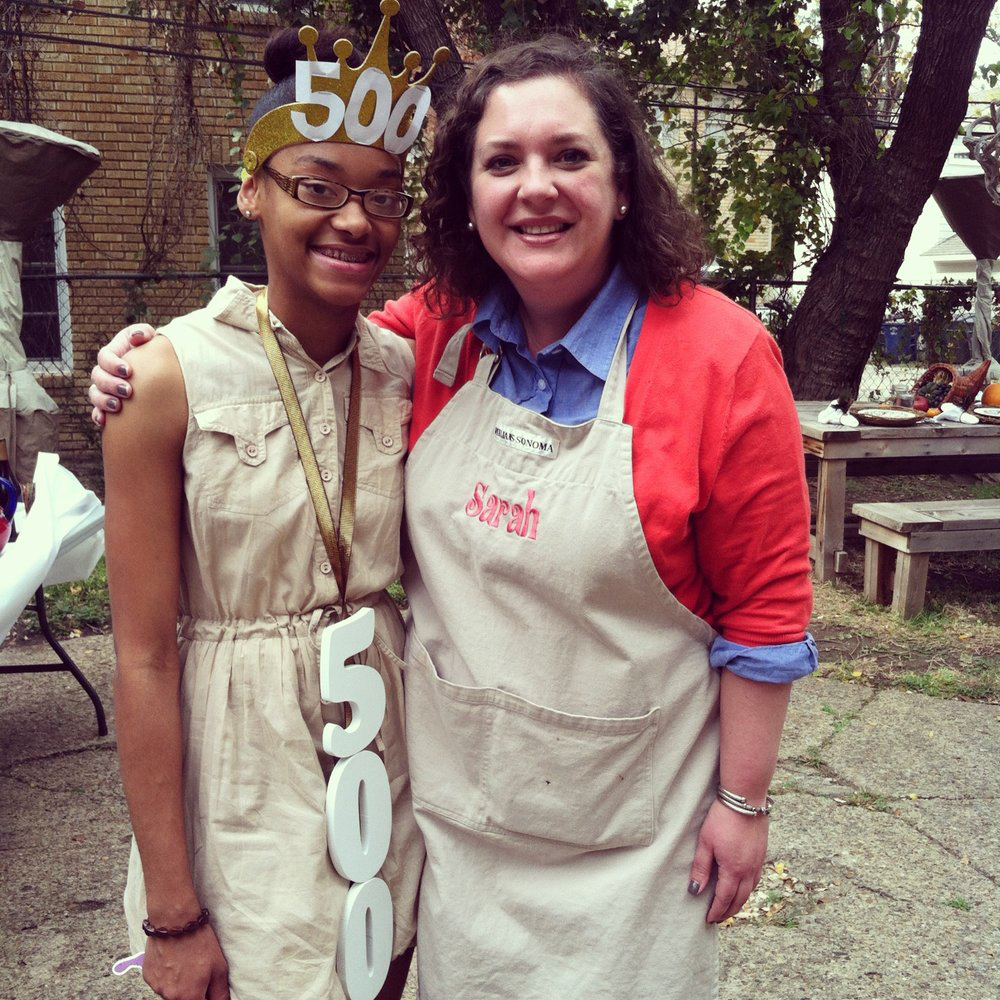 The most unique part about this wholesome brand is that Sarah, the founder and chief, hops in a truck with her table and personally delivers every Neighbor's table, wherever they may be. She truly connects with her customers and loves them as if they're another individual at her own table. "The very best people in the world are getting our tables," she says.
Sarah has now served over 3,000 people around her table and the number of hearts she has touched is only getting larger. Her goal for her business and for herself is just to continue to cheer people on. "We're living day to day," she says. But, every day is full of love, community, and a great meal around a beautiful table.
To see more of Sarah's story follow @neighborstable on Instagram. To join the community, visit http://www.neighborstable.com/.