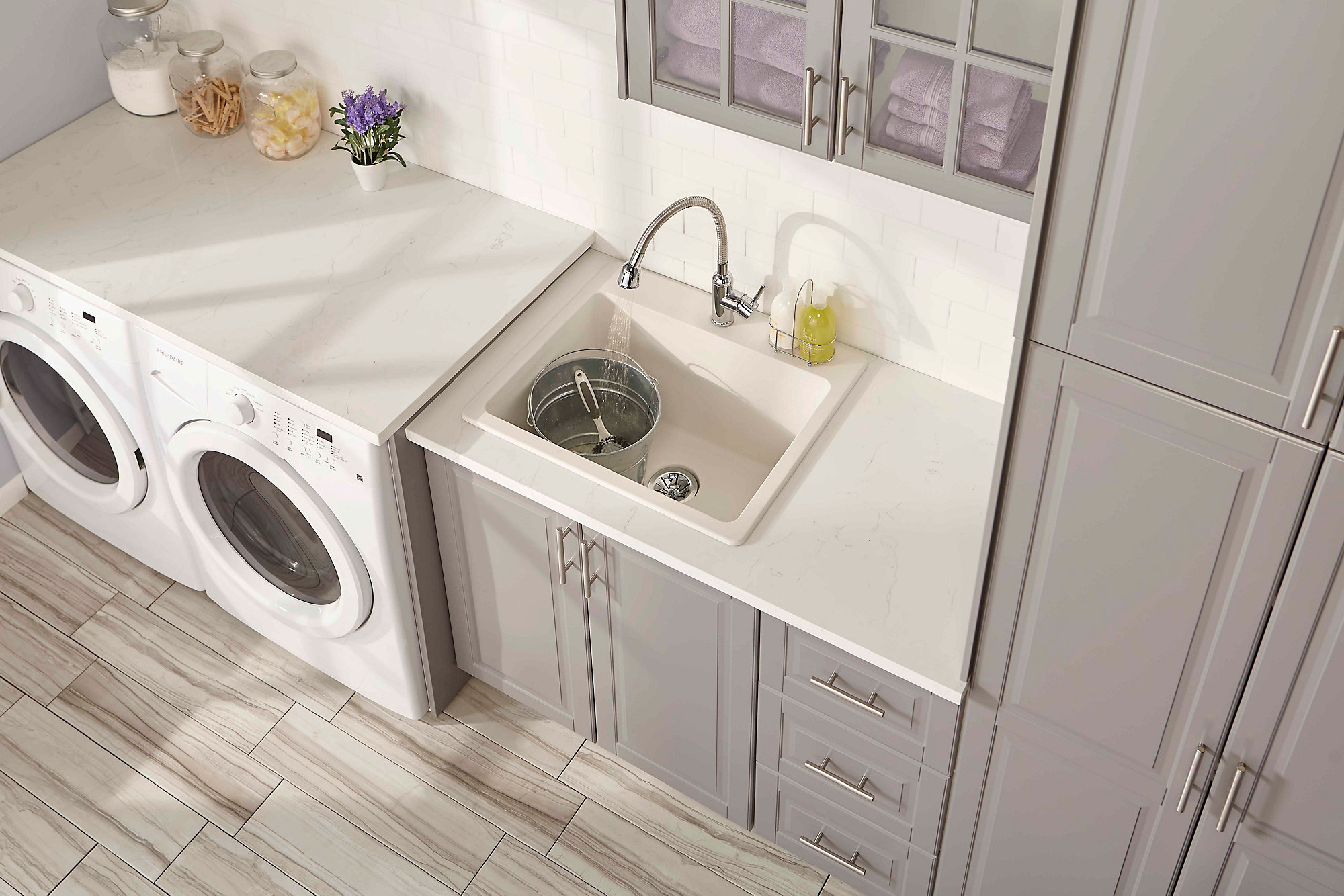 Splish splash! The sinks in your home aren't only meant to work hard for you, they should help make a real splash in your room's design. One stunning recent addition to the Cottages & Bungalows Project Home that does both is the laundry room sink, provided by Elkay. For her farm-style cottage, homeowner Katie Busenitz chose the Quartz Classic Single Bowl Laundry Sink with Perfect Drain. This extra-deep, chip-resistant sink is designed to stand up to the kind of tasks a busy family tackles on a daily basis, from scrubbing extra-large pots to soaking out stubborn stains. Elkay actually has quite a few sink innovations in the pipeline, so let's take a look at three trends the company has been working on for Fall 2018.
The Trend: Seasonal Décor
Try: Interchangeable Aprons
This is an industry first, and perfect for the fashion-forward home owner. If you enjoy changing your décor with the seasons, such as swapping out the throw pillows, tablecloths and rugs, imagine how much fun you'll have with the Elkay Crosstown Stainless Steel Farmhouse Sink with Interchangeable Apron. The apron switches out in minutes and is available in not one but seven colors and materials. Now, which one matches those hand towels…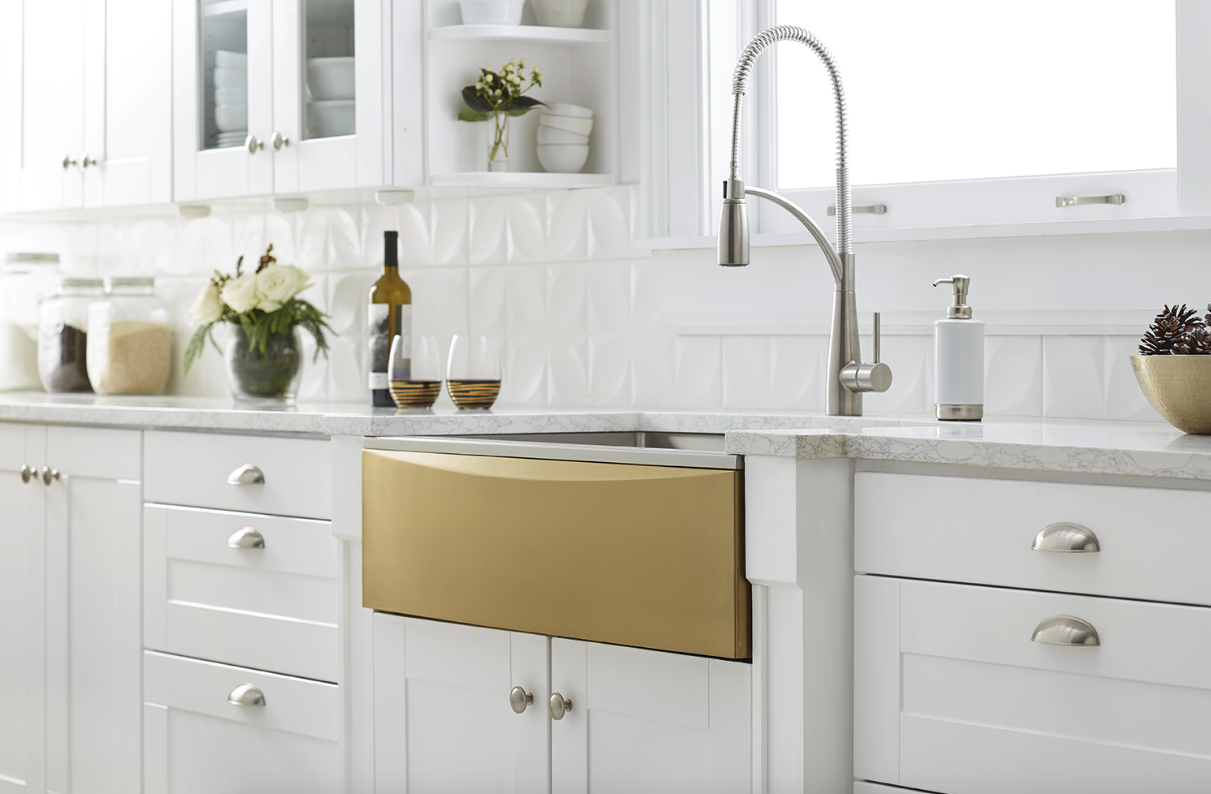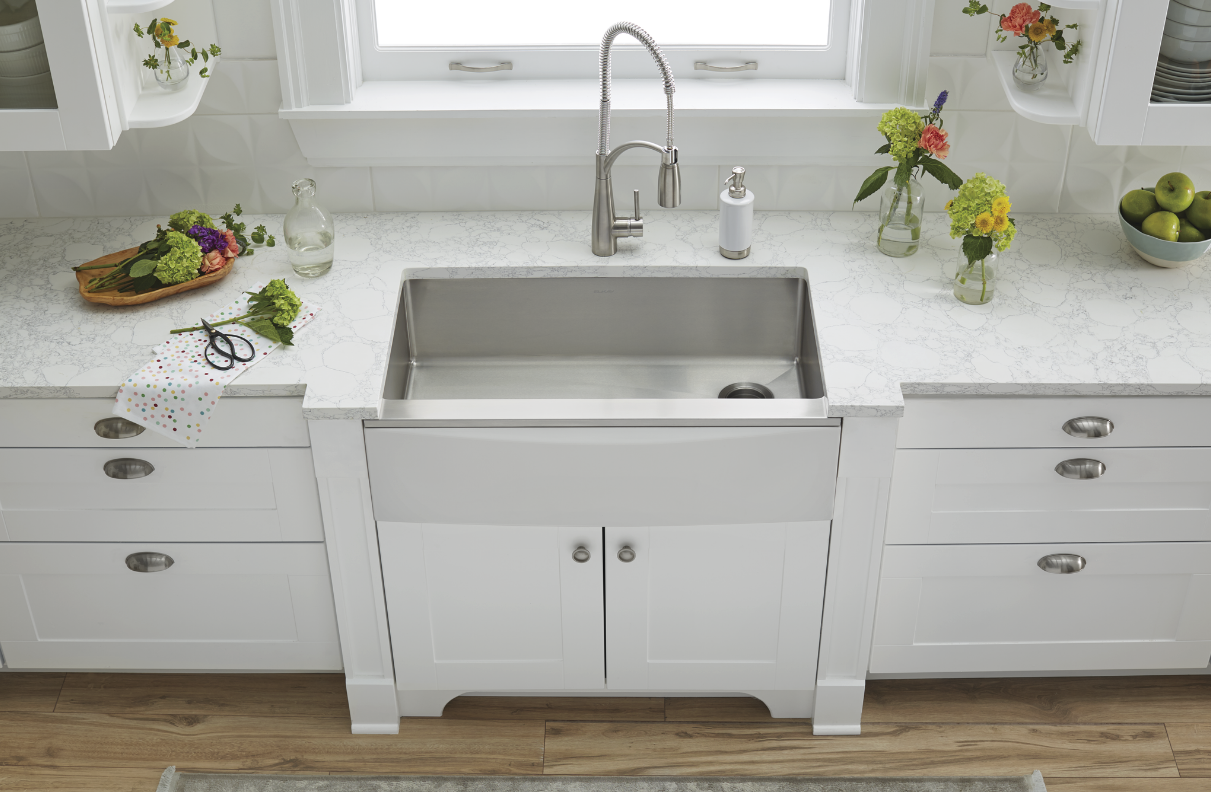 The Trend: Professional Style Kitchens
Try: Sleek Stainless Steel
The Elkay Iconix Stainless Steel Sink with Perfect Drain has a clean, modern look — with that luminous, eye-catching finish you'd find in a professional-grade kitchen. Yet as glossy as it looks, it's also down-to-earth enough for us home chefs to maintain, meaning that the finish is scratch resistant, and deeper scratches are repairable. An edgeless drain design allows food and other debris to go right down, leading to a more hygienic sink overall. But here's what we love best: glassware sits flat on the bottom, so delicate stemware is less likely to break. Cheers!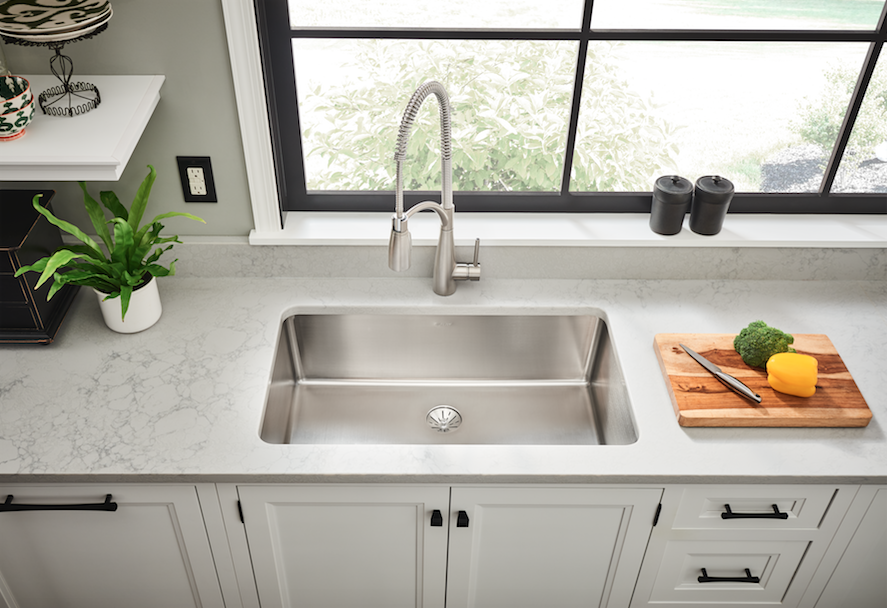 The Trend: Head-turning Hues
Try: Elkay Quartz Luxe Single and Double Bowl Sink in Jubilee or Silvermist
The market has been demanding deep, statement-making hues of blues and grays, so Elkay has introduced new colors for its line of Elkay Quartz Luxe Single and Double Bowl Sinks. The rich Jubilee and metallic-flecked Silvermist colors both add sumptuous notes to a cottage kitchen, while still boasting superior strength and function. These sinks are made from natural quartz and UV-stable acrylic resins, with additional organic fibers molded into the sink for added impact resistance.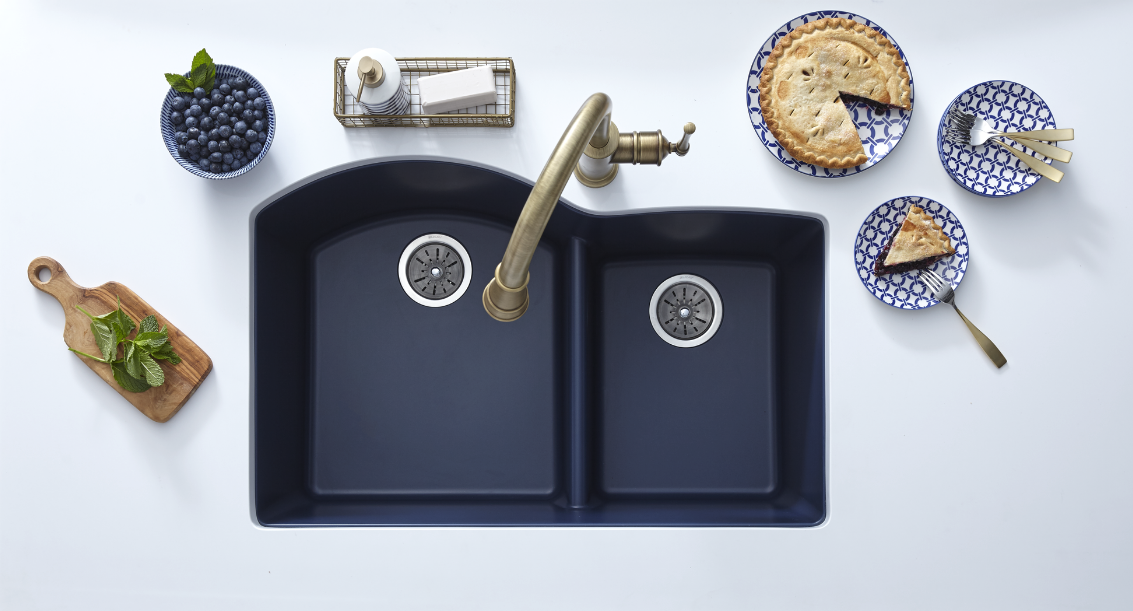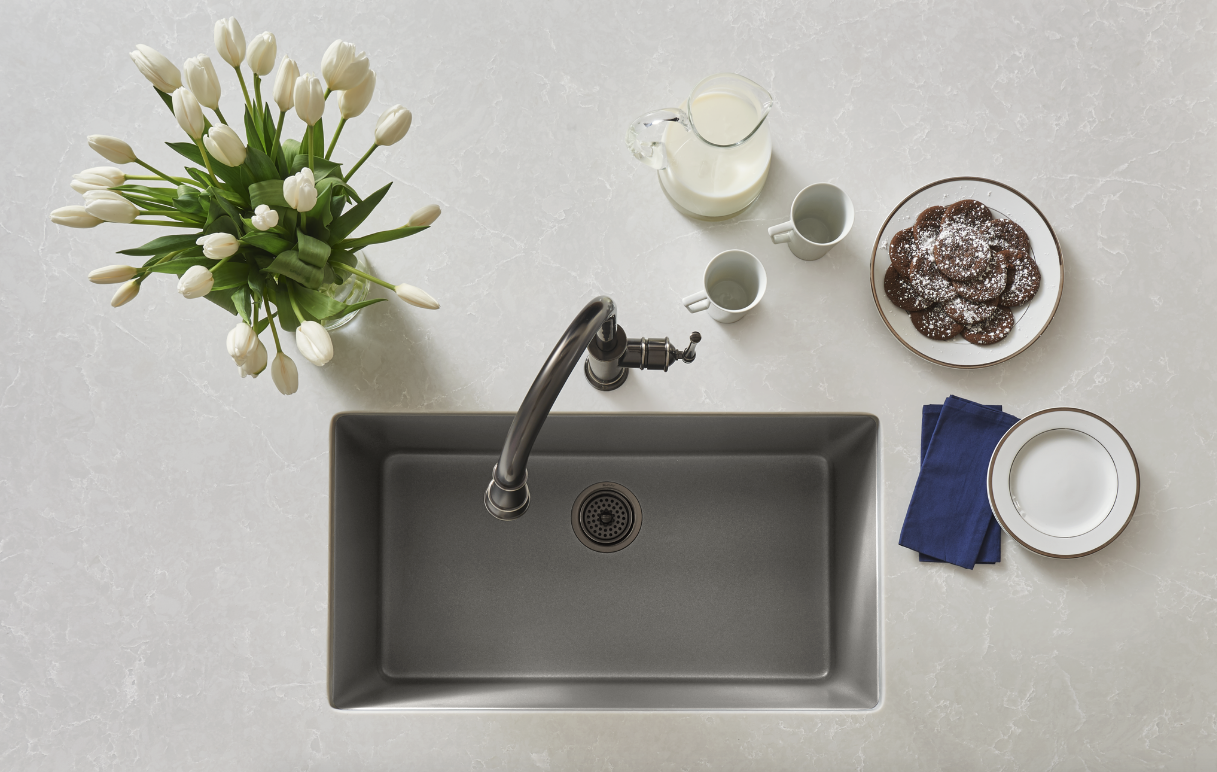 Find out more about these stainless steel and quartz sinks, as well as kitchen cabinets, drinking fountains and award-winning bottle filling stations, at elkay.com.