Whether your style is boho-chic or a little bit farmhouse, decorative wreaths and floral arrangements fit into almost any décor. Nikki Hicok started out making a few wreaths as gifts for her friends and family and after much convincing, she traded in her hairdressing scissors for floral bouquets and old bike wheels.
With excitement and a little bit of hesitation, she launched her Etsy page in July 2017, Bloom Valley Market. Her first popular item was the Modern Boho Fall wreath that was a simple gold hoop wreath. Her shop is now more well-known for her unique antique bike wheel decorative wreaths. Of these, her most demanded is the Vintage Pink Peony Wheel Wreath, which includes greenery and peonies in a one-of-a-kind dusty blush shade.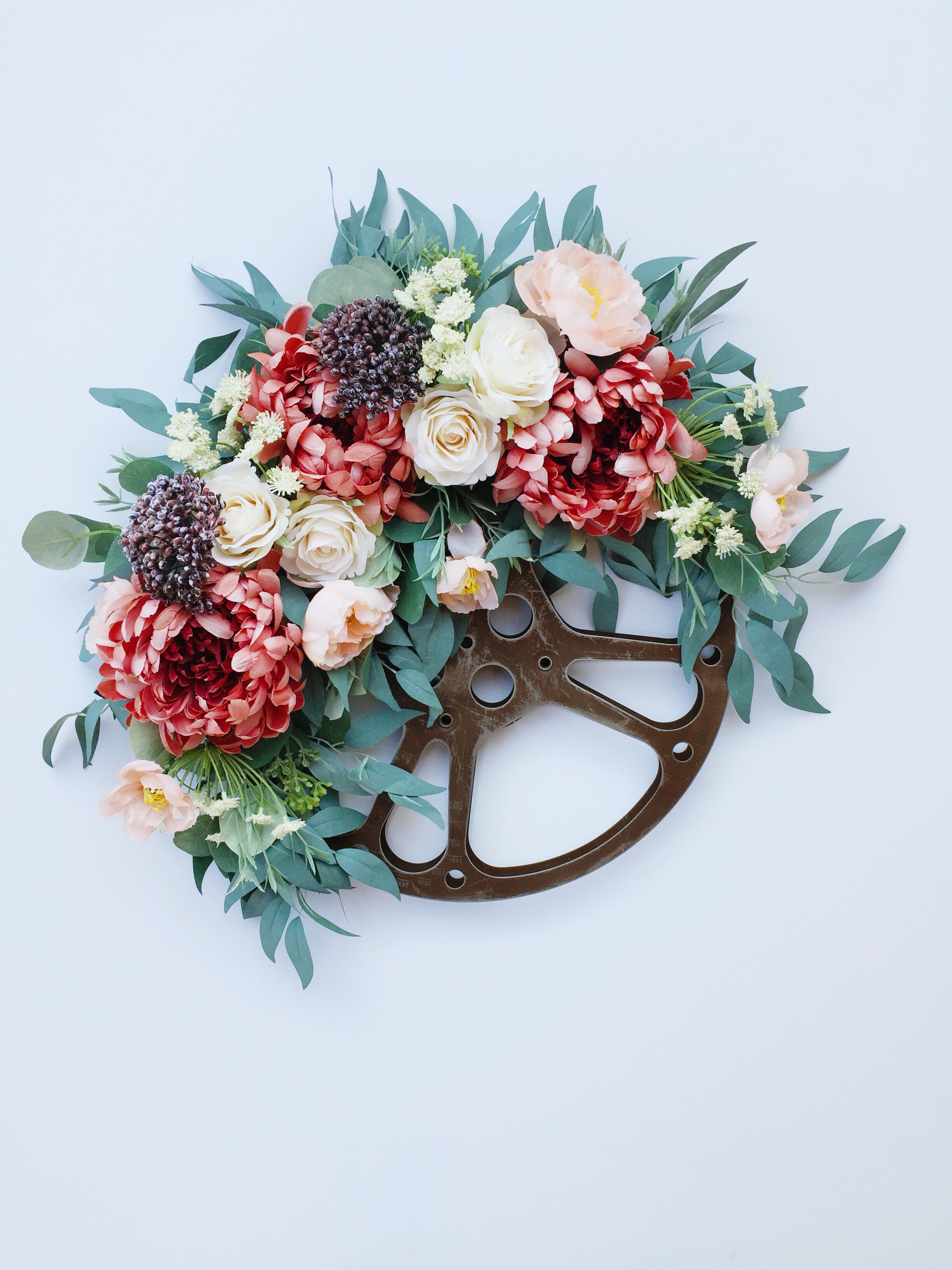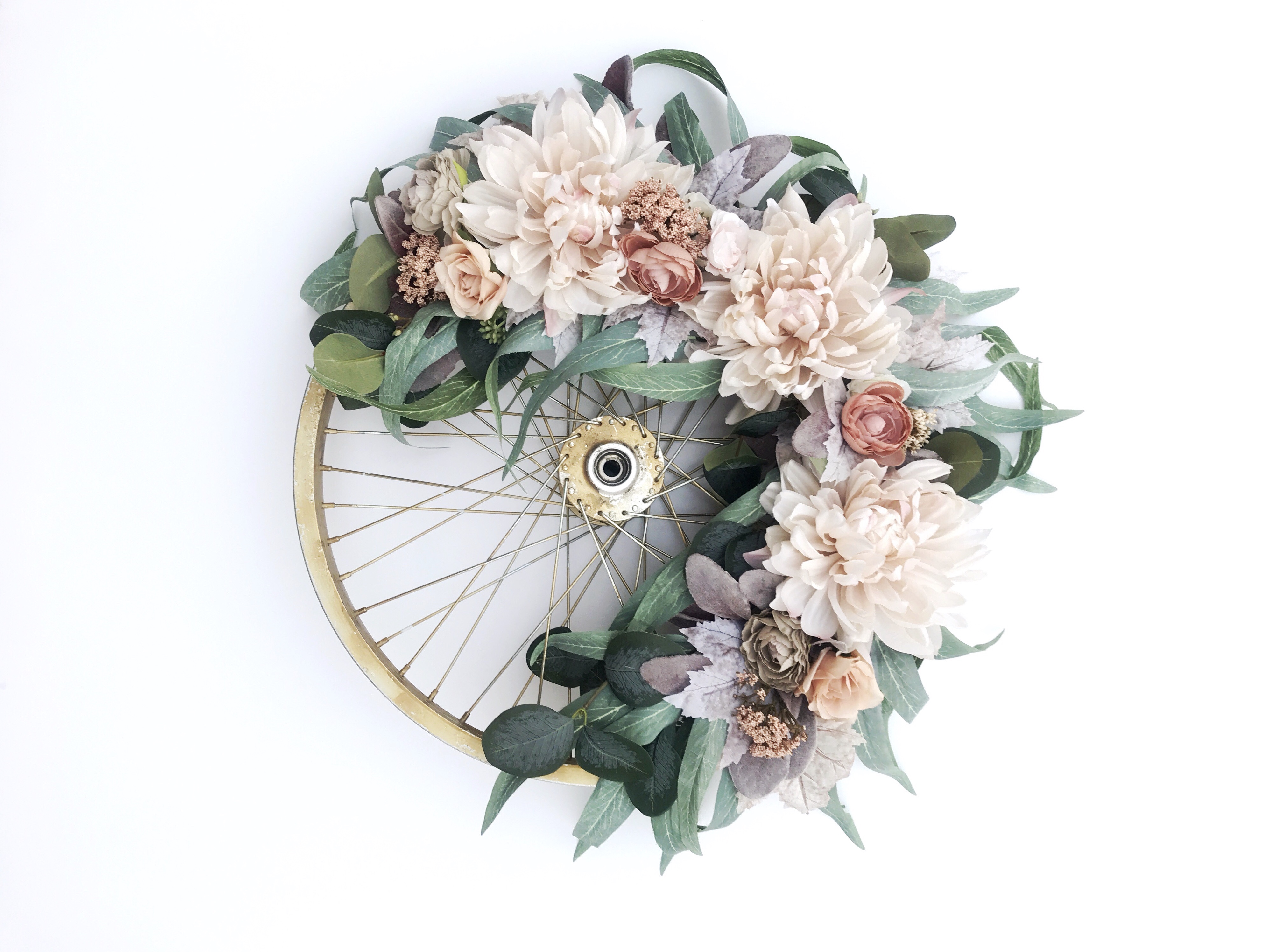 As many crafters and artists know, all good projects start sprawled out on the floor surrounded by materials. Hicok says, "I went through trying to use a desk and a chair, but when I'd get really busy, I'd always move to the floor. For the last year, I spread all the makings for a wreath out in front of me on the floor and got to work in my craft room." From pacing the aisles of craft stores and flower shops to salvaging through antique markets with her two little boys, Hicok is always on the lookout for new materials. Even, her newest wreath includes a vintage film reel!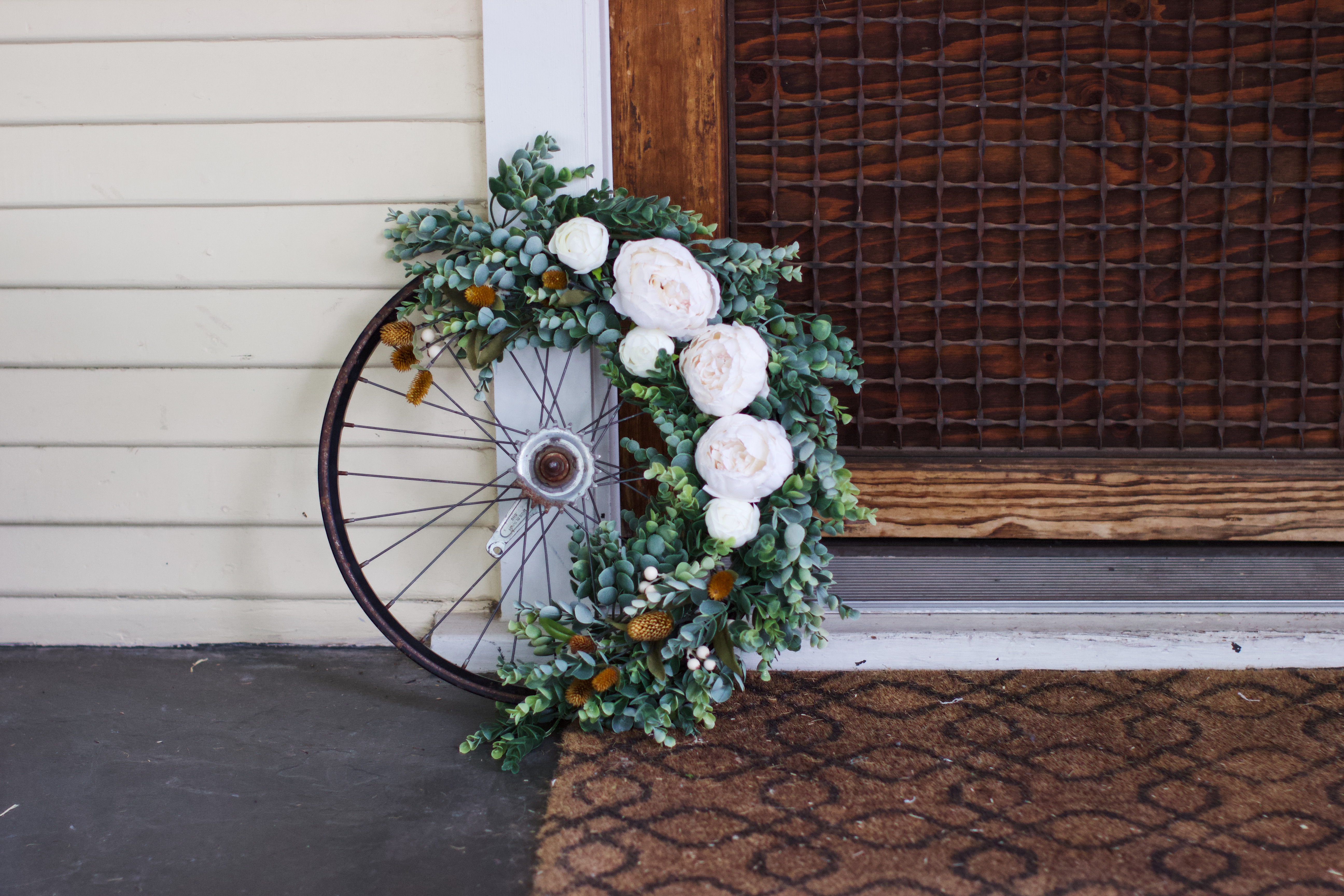 While Hicok started her career doing hair she trusted herself and her craft to turn her beautiful hobby into a business. Her main advice for anyone looking to delve into the Etsy world is to believe in yourself and do what you love. She says, "Bloom Valley Market has been a fun and challenging journey and doing something I love has made me grow to trust my instincts more than any other job has. Don't sell yourself short, you can do more than you think you can."
Find all of her wreaths and floral pieces at www.bloomvalleymarket.com.