It's no secret: to us, cottage living brings out the best in home and heart. And for Annie Marlow, the protagonist in New York Times bestselling author Debbie Macomber's latest release Cottage by the Sea, picking up and moving into an old cottage her family often rented for the summer is part home healing and part heart healing.
Who couldn't relate to the romance of starting fresh—in a sleepy coastal town no less? Annie moves there seeking solace and security after an unimaginable tragedy happens in the family (Macomber expertly puts the readers in the grip of both Annie's survivor's guilt but also her hopefulness) and discovers what many of us coastal cottage lovers already know—there's magic in these special seaside homes that are bathed in coastal sun and filled with sea air. And there's a special type of medicine in rolling up your sleeves and restoring an old home with some tender loving care, creativity and elbow grease!
We couldn't help but imagine what Debbie Macomber's healing cottage must have looked like inside. So we decided to try and bring the cottage to life with a few of our favorite beach cottage spaces that we think Annie would not only thrive in, but they'd be the perfect spaces to help bring light back into life's dark moments. Have you read the book? Tell us if you agree or disagree with our vision!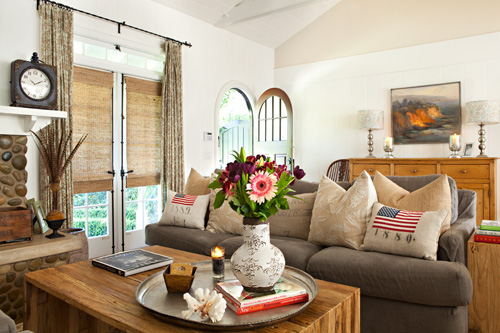 We think small spaces make the heart grow fonder. Annie's old cottage in the book's town of Oceanside in the Pacific Northwest would have been an old cottage in an even older town. We love the coziness this small open plan living room shows and proves that big comfy furniture can fit anywhere you need it to.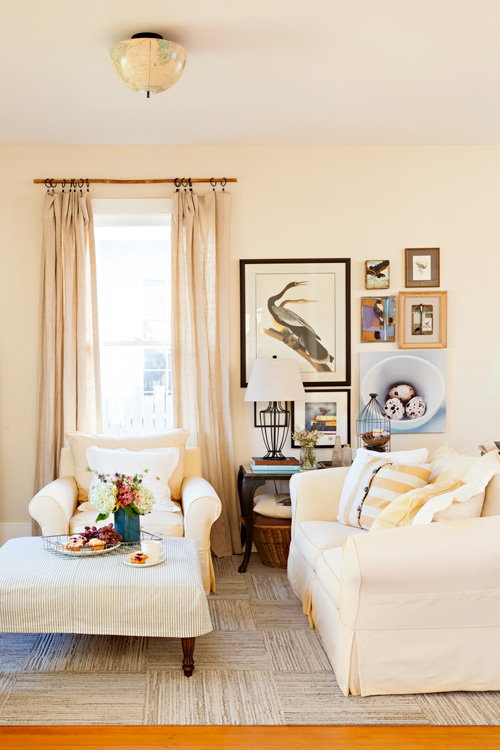 Annie moved to Debbie Macomber's fictional Oceanside for a fresh start and we think this room from artist Amy Duncan captures that clean canvas feel. We think this would make the perfect den for Annie's cottage with easy breezy slipcovered furniture are a smart choice for beach living.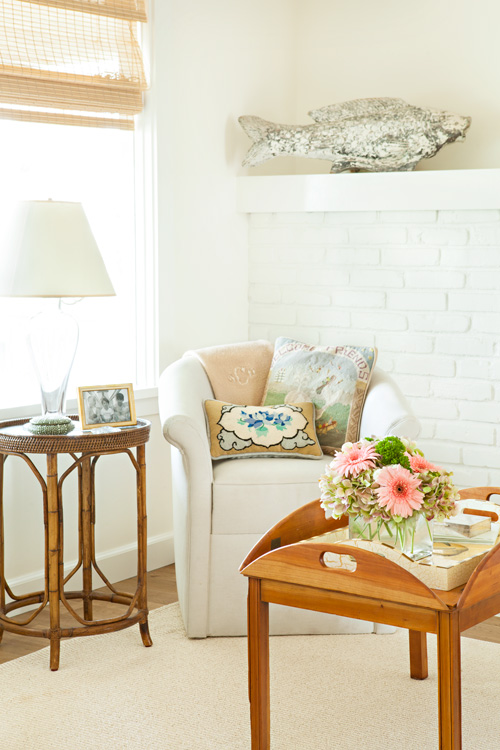 It's all about cozy nooks and reading corners. We love how this comfy spot has plenty of natural light and lightweight movable furniture—it makes it easy to move around pieces to accommodate guests (the handsome Keaton perhaps? Love interest alert!).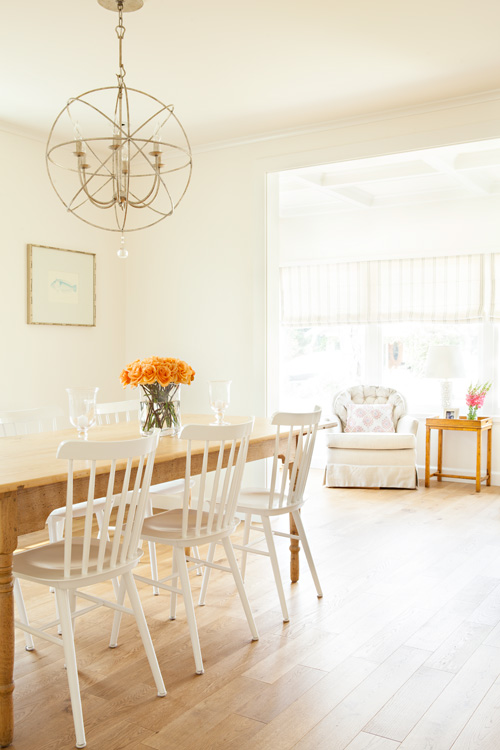 Designer Anne Collard's simple serene dining room would be just what Annie Marlow needs in her cottage by the sea. It's simple and classic can accommodate guests, but is rustic and open enough to become a workspace for tackling more projects.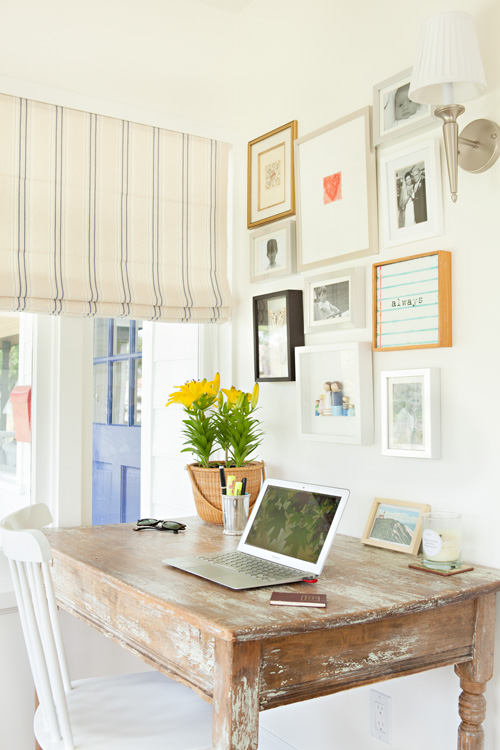 We think Annie's desk space would be humble yet bursting with personality and personal notes and remembrances like this space. This diminutive desk also proves that you can always make room for an office space, whether it's to help research solutions for your fellow neighbor's problems, or to journal your thoughts at the end of a long day.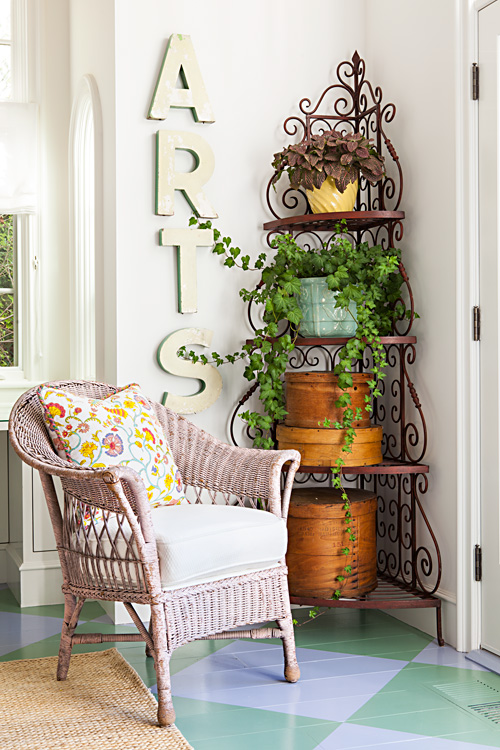 What is an old beach cottage without plenty of plants and outdoor furniture (wicker of course)? We think that the best cottages by the sea blur the lines between indoors and out. We also like to think that Annie and her relationship with the creative Mr. Keaton would have yielded a few fun projects like painted floors.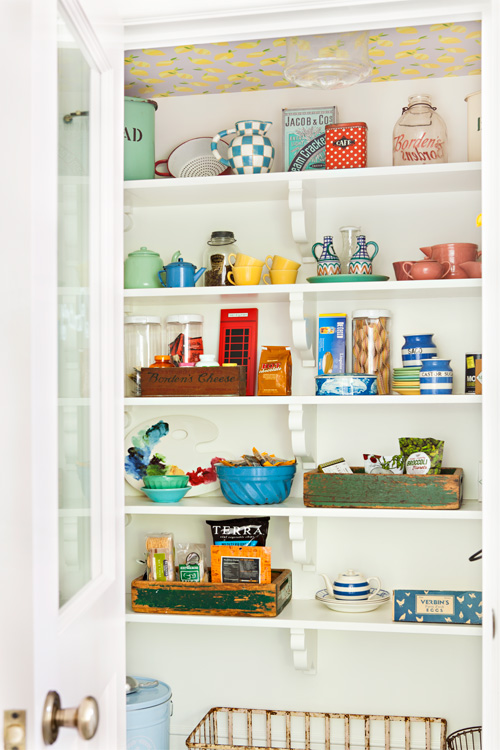 In a small cottage, every space has to be a functional one. But that never means it has to be boring. We love designer Alison Kandler's cottage kitchen pantry full of vintage treasures repurposed in new ways. We think Annie would be as creative and resourceful to use the cottage's old relics in new creative ways.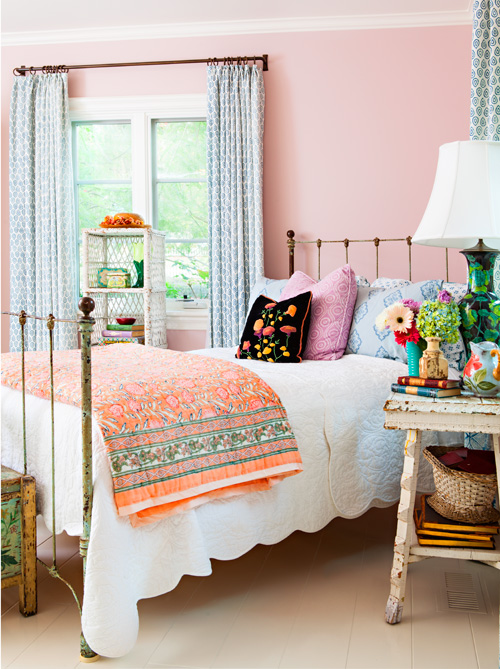 Last but not least, Annie's bedroom. Our Annie may have found grief at a young age, but we don't think it's tarnished her youthful spirit completely. In fact, we think that these hopeful colors and sweet florals would be just the kind of place to restore her at the end of each day's challenges.