Charm and character, woodworking — specifically reclaimed wood–  and salvaging is bound to deliver both. In her book Styling with Salvage: Designing and Decorating with Reclaimed Materials, Joanne Palmisano details how to bring in, upholster and style with older, already-owned and vintage pieces in a new space so that anyone can add that unique salvage decor accent to their space. Whether you decide to use reclaimed wood paneling, driftwood, floorboards or old barn doors, wood is one of the most common materials for reusing, salvaging and repurposing. Here's how you can source it.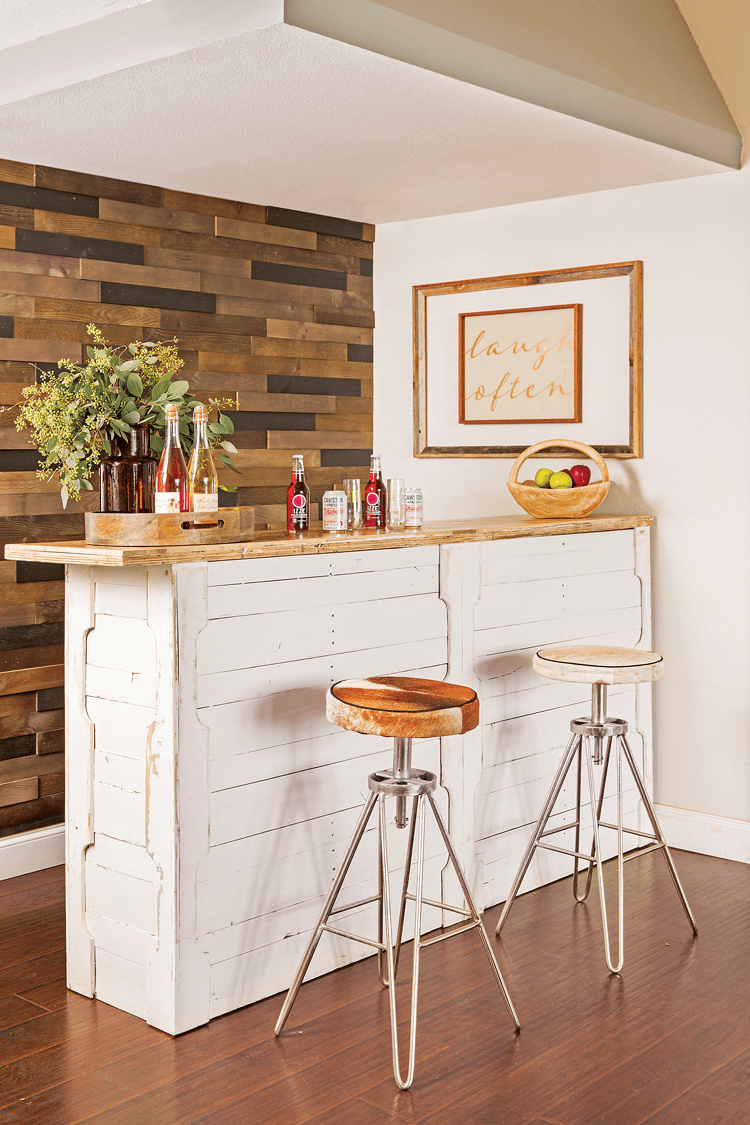 SCOUT IT OUT.
To start your search, head to an architectural salvage shop for an expert opinion and woodworking advice on all types of projects. Reclaimed wood shops often carry rare urban salvage, sinker salvage, antique and heritage lumber and secondhand dimension lumber. On a limited timeframe? Reclaimed lumber shops are great places for ready-to-install, already-sanded pieces and wood samples. On a budget? Look to your local rebuild center for slightly laborious, more affordable options.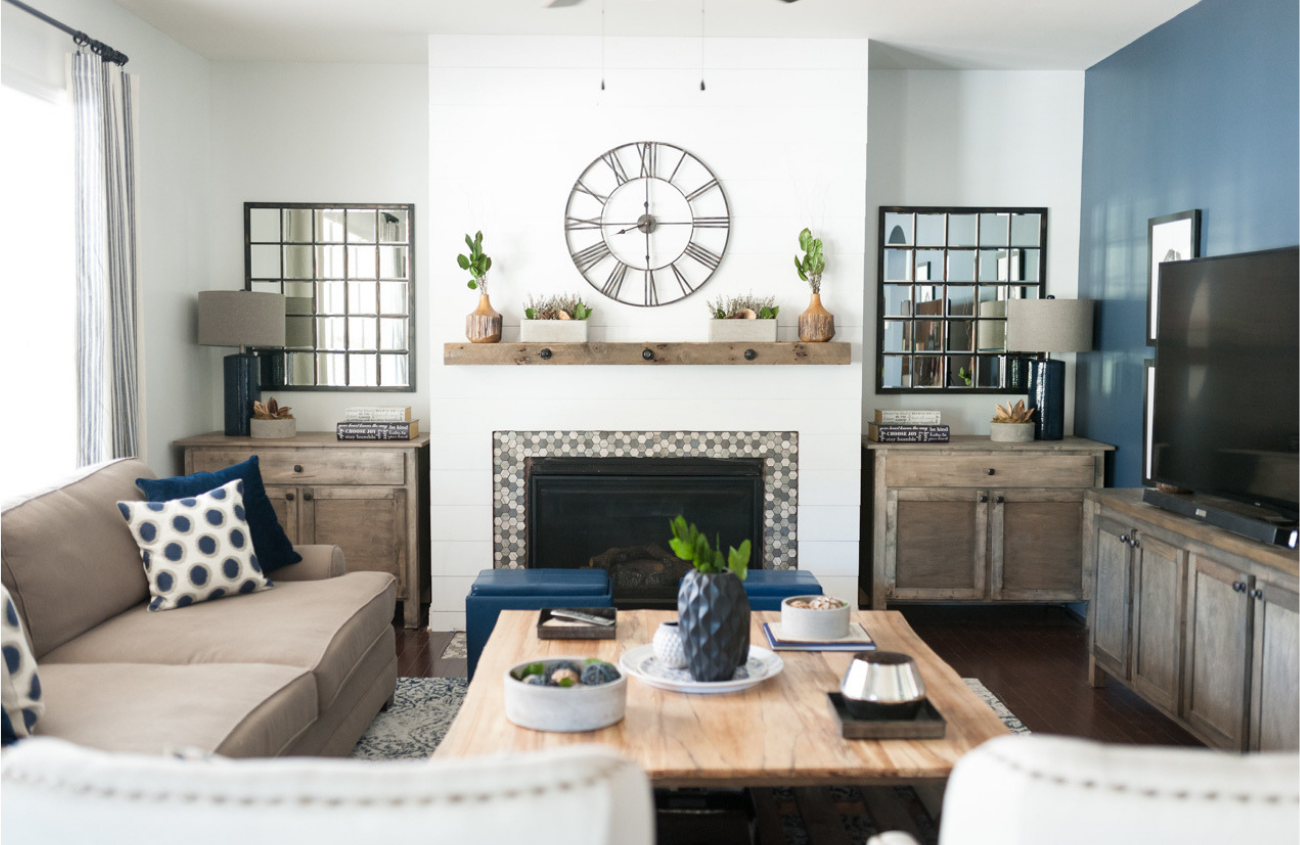 SAND AWAY.
Once you find the reclaimed wood that works best for you, it's time for sandpaper and water. "Most old wood will be brown, gray or very dark because of oxidation, dust and dirt," Joanne says. In order to prep the wood for use, it's important to sand and water it to get off all the dirt and dust that has accumulated over time. Not only will it make your wood easier to work with, it will keep your finish looking good longer.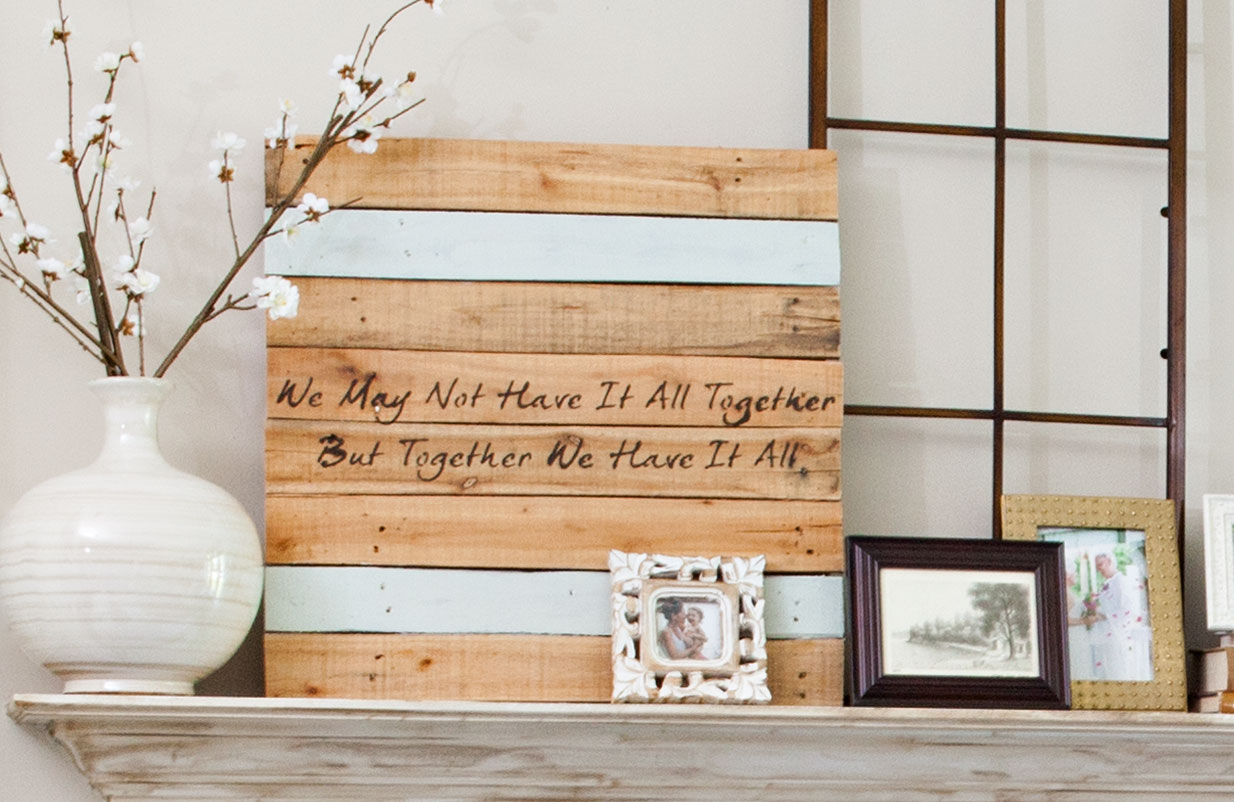 WORK WITH IT.
Factor in function and your space's design style to decide on the right project for you. Use reclaimed wood paneling to create a vintage-inspired sign or headboard for your bedroom, or get some plywood for a floating shelf unit in your kitchen. No matter what project you decide on, wood is a versatile material that any space can incorporate with a little creative thinking.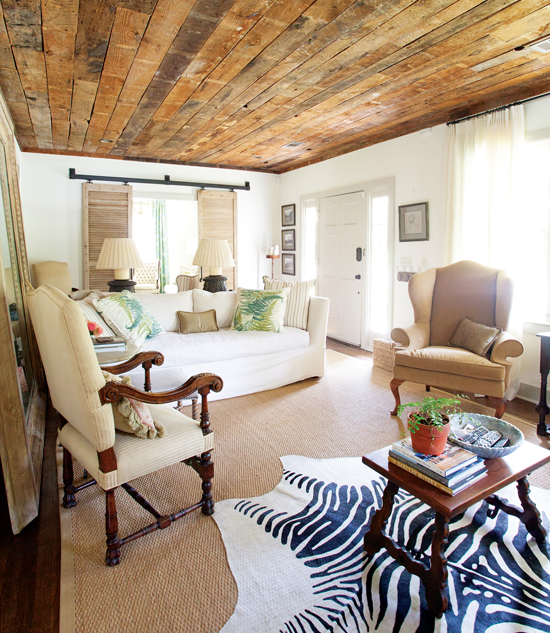 Want more simply beautiful ideas? Check out this post on How to Decorate and Style With Dark Woods and Natural Touches. 
Of course, don't forget to follow us on Instagram, Facebook and Pinterest to get your daily dose of cottage inspiration!