Did you know that you can regrow vegetables using parts of store-bought produce? That's right! You don't need the time, skill nor patience of planting vegetables from seed or even planting young plants you might buy from a nursery and waiting for them to mature and start to produce.
As stay-home orders roll out across the country and lines at grocery stores feel too long to bear, it's a great time to try your hand at this simple method which allows you to regrow vegetables from the root ends of the ones you already have on hand.
The Simple Trick to Regrow Vegetables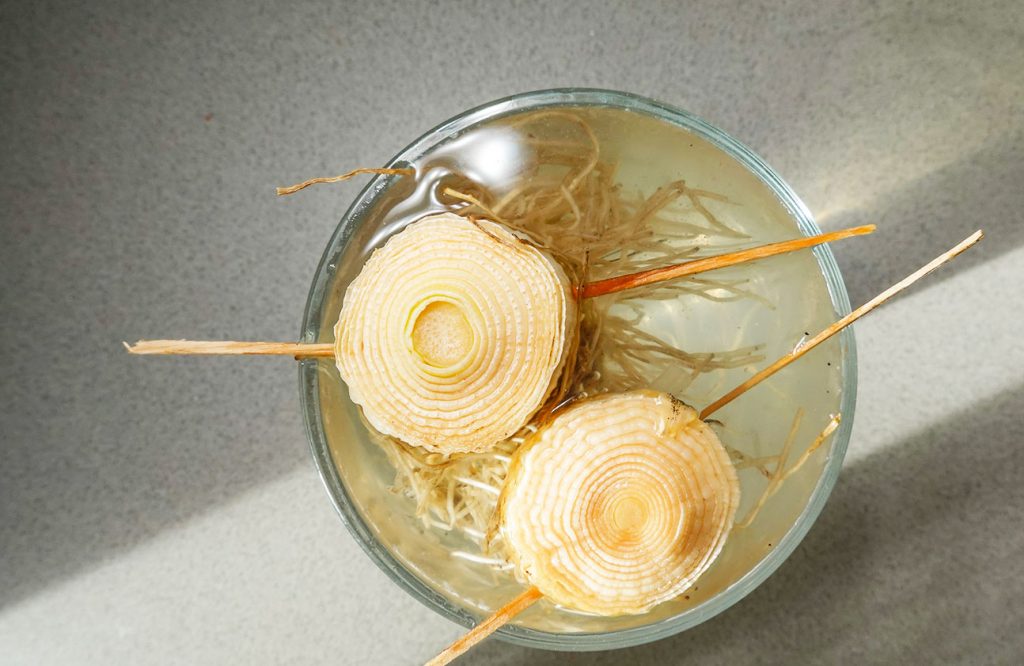 The method is simple and universal to an array of vegetables: Leave the bottom 1-2 inches of the root end of the vegetable intact when you cut it for use for cooking. Then submerge that end in a shallow glass cup of water. Place this cutting in a spot that gets bright indirect light like a window sill or the sunny area of your kitchen counter. In a few days you should start to see regrowth pushing through the top! yep, it's that easy.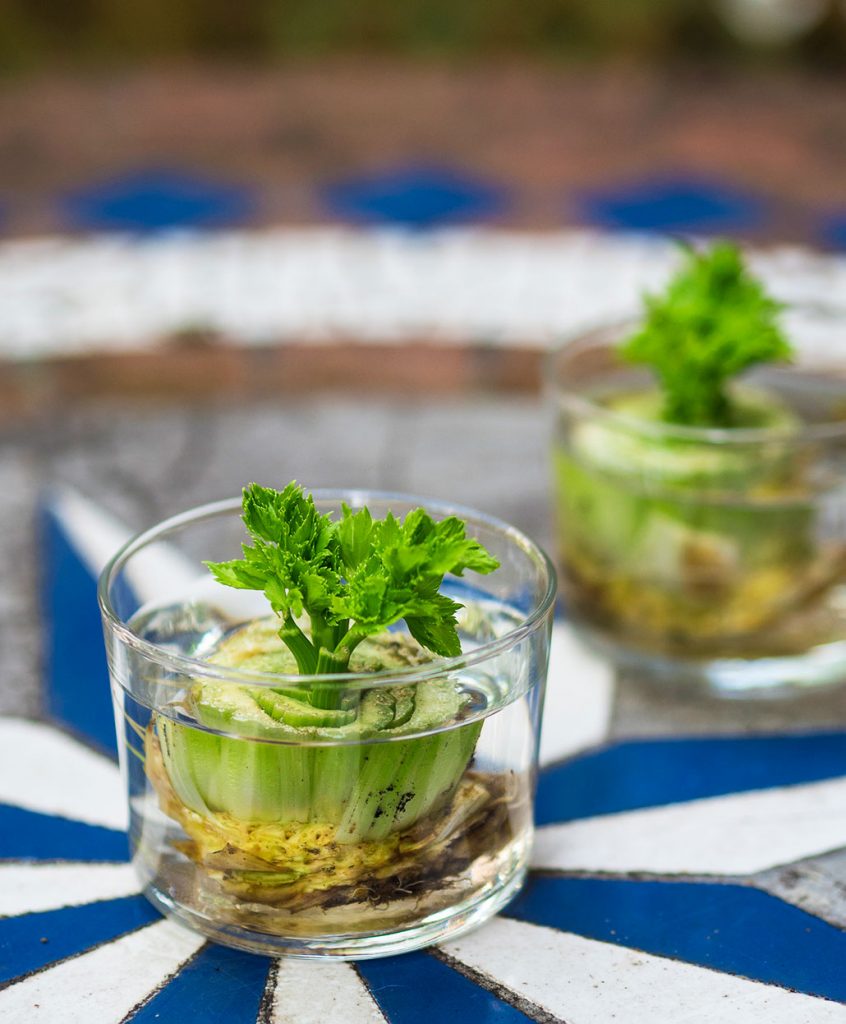 Be sure to change the water every few days– murky water is a breeding ground for bacteria and can rot the roots of your cutting. While many vegetables such as green onion can grow happily in your glass water containers, it's a good idea to transfer your cutting to soil once you see an inch or two of root growth. In fact green onions in particular, since they are often bought with the roots in tact, can be planted directly into soil.
What Vegetables Can You Regrow This Way?
Most vegetables which are sold with it's "stump" or root end can be grown using this method. These are the easiest and most common:
green onion
lettuces
leeks
cabbage
bok choy
beet and carrot greens (you'll reserve the top 1-2 inches to soak in water for this one)
fennel
lemon grass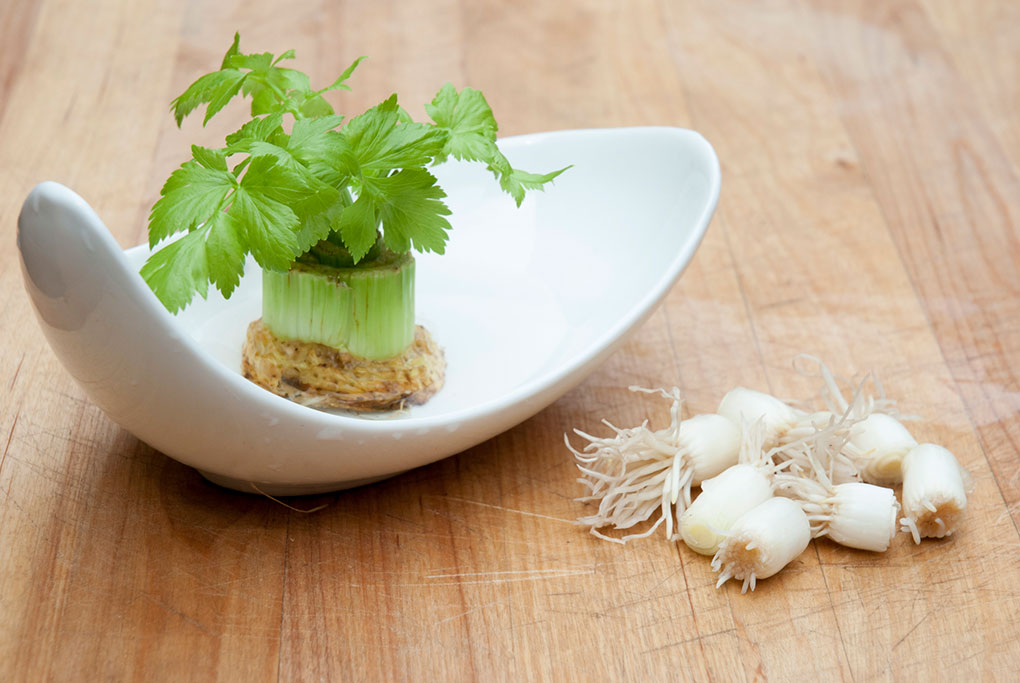 Direct Planting Method
Some vegetables are better regrown by planting cut portions directly into soil. You can regrow garlic from a single clove by planting them with the root facing down.
Regrow potatoes by cutting a single potato into chunks making sure each chunk has at least two eyes. Let those chunks dry out overnight or until they are dry to the touch. Plant the dry chunks around 6 to 8 inches down into soil and at least a foot apart from each other.
Ginger regrows in much the same way. Chop off a lobe and plant it in an inch or two down into the soil with the nodes facing up.

Where to Plant
One of the best things about this method is that it allows you create a veggie garden wherever you have space. Green onion and garlic are ideal for pots if container gardens are the best approach for you. Lettuce makes for great container-grown plants too– just be sure to water them more often as the soil in pots can tend to dry out more easily.
Larger vegetables such as the potatoes, leeks and bok choy could go directly into veggie beds and raised bed gardens as they'll need a bit more room to spread out.
So now you can go forth and multiply those veggies that you have now into home-grown crops for tomorrow!
Looking for more garden inspiration? Check out this post about the gift of forced bulbs. 
Of course, don't forget to follow us on Instagram, Facebook and Pinterest to get your daily dose of cottage inspiration!