Victory Farms. It's a gem of a place about a mile from Lake Michigan in a quintessential beach town located in New Buffalo, MI.  "Harbor Country" is the nickname for this area of Michigan which is on the South-Western-most point of the state which includes towns such as New Buffalo, Union Pier, Lakeside, Harbert, and Sawyer.  Red Arrow Highway is the road of choice traveling West to East.  Take a trip up Red Arrow and you will find Wineries, Breweries, Antique Stores, Farmers Markets, beautiful clothing boutiques, and a lot more.  Lake Michigan is the summer attraction for tens of thousands of people during the summer, some refer to it as the Hamptons of the Midwest.  Town populations quadruple in the summer time when folks bring their families to the lake house or a rental home.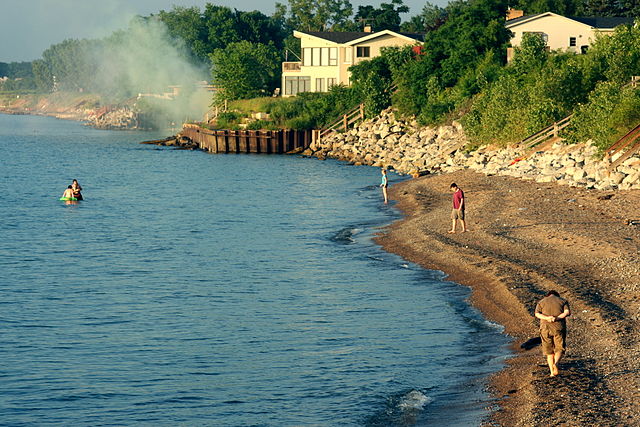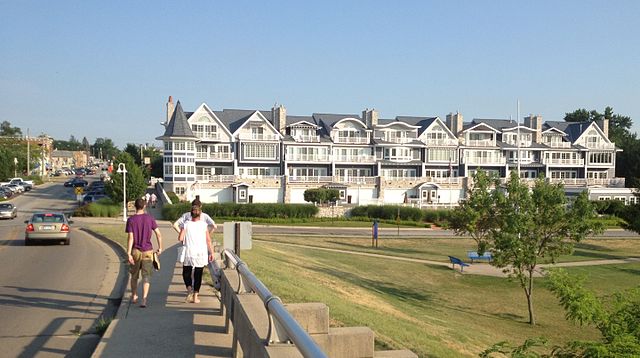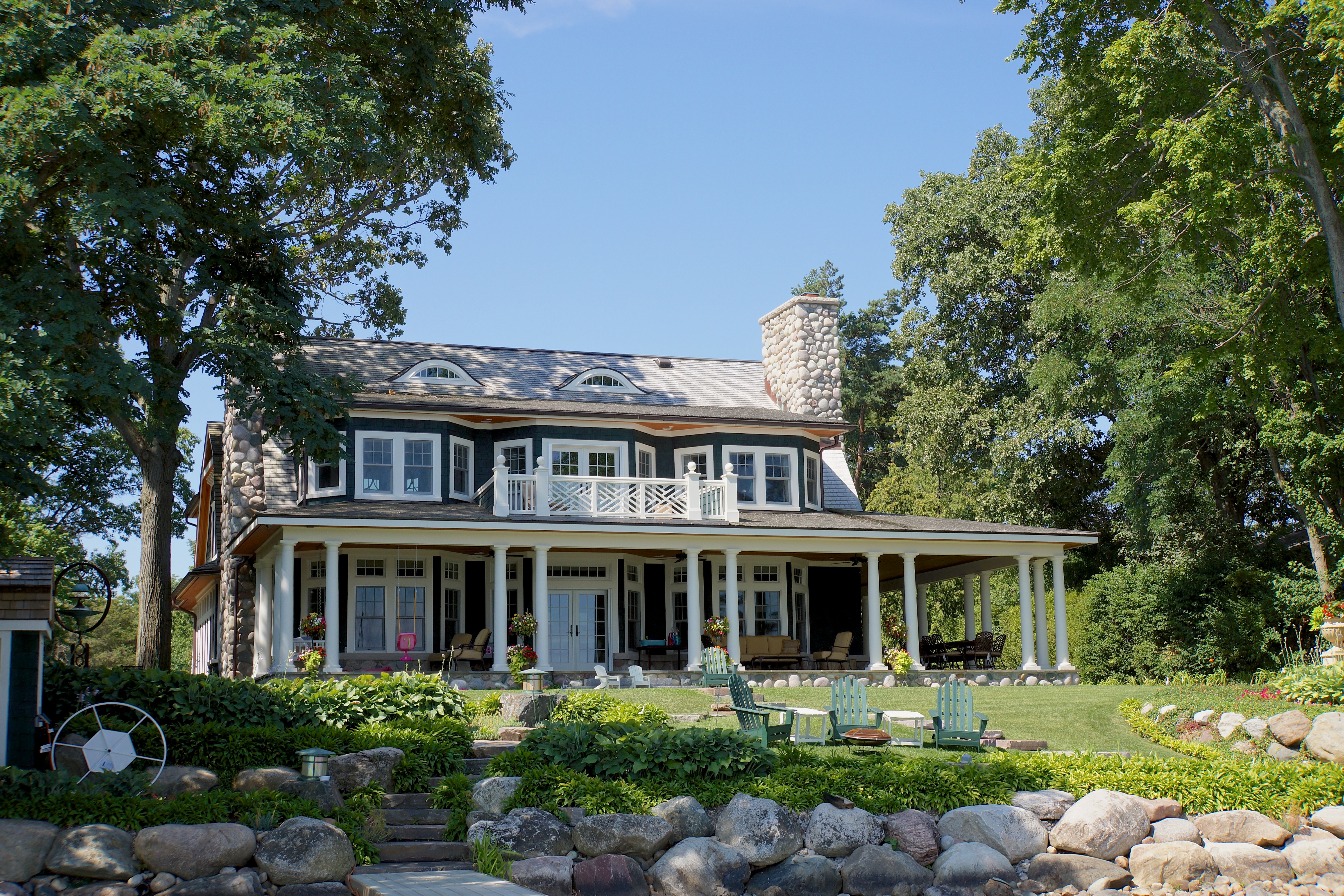 I received a call from a prospective client, we'll call her "V" who lived full time in Chicago. She loved to vacation in Harbor Country and she was looking for her dream vacation home close to Lake Michigan between the towns of St. Joseph and New Buffalo. During her search, V toured one of my houses that I had for sale and loved my design but had a lower budget to work with. After looking for some time, V came across a 2,100 square-foot home in the town of New Buffalo and fell in love.
V wanted me to meet with her before closing to see what my vision was for her new home.  When I first pulled up to "Victory Farms" I was so surprised, the outside looked new and had that very Cottagey feel to it. The backyard faced a large size pond with a beautiful fountain along with an attached screened in porch to view from.  The landscaping was a lot to take in, the prior owner liked growing wild flowers that looked like giant weeds—and a lot of them.  From the looks of the outside of the home I figured this would be a very minimal renovation and then I walked in. Wow!  It went from a newer looking home on the outside built in 2005 to walking into grandma's cottage. Furniture was badly dated, décor was old, and the wall colors…yikes!
After touring the entire home with V, we knew it definitely needed a facelift.  We also realized we had really good bones to work with. So she decided to put an offer in, which was accepted, and V quickly become a vacation home owner.
Making Plans
I asked V what her favorite design styles were and after much conversation, I realized she really loved the Modern Farmhouse look. Next up was to figure out budget—the most important part in making a decision on how much work is going to be done.  V really wanted to cap the budget in the $35 to $40 a square foot range.  After much talk of what was the most important parts of the home she would like to tackle, we decided to remodel the entire home which considerably raised the budget.  With the budget in place, the next step for me was to put my team to work and get written quotes so decisions could be made.
After reviewing all estimates and making adjustments to the remodel scope of work, V gave me the green light to do the full house renovation. The remodel included all-new flooring, kitchen, two existing bathrooms, adding a master bathroom, laundry, paint, drywall where needed, shiplap, refinishing fireplace and more!  Take in the before pics as we are about to transform grandma's house into "Victory Farms."





Betsy Glass, The Flippin Designer, has been following her passion of creating unique, livable beautiful spaces for clients and their families for over 10 years. She is particularly drawn to creating spaces that have anything to do with, or are surrounded by, water and her featured designs are coastal, cottage, farmhouse and industrial.