Kitchens are quickly becoming one of the more popular spaces in the home to gather family and friends for quality time. For the owners of this Santa Rosa Beach, Florida, kitchen, it was necessary to have a bigger and brighter space. "This family loves to be in the kitchen, so Alex and I came up with a new layout that combined functionality with a bright, airy and relaxed style," says Cynthia Rice, interior designer for Old Seagrove Homes. Her husband Alex worked alongside her as the builder for this project.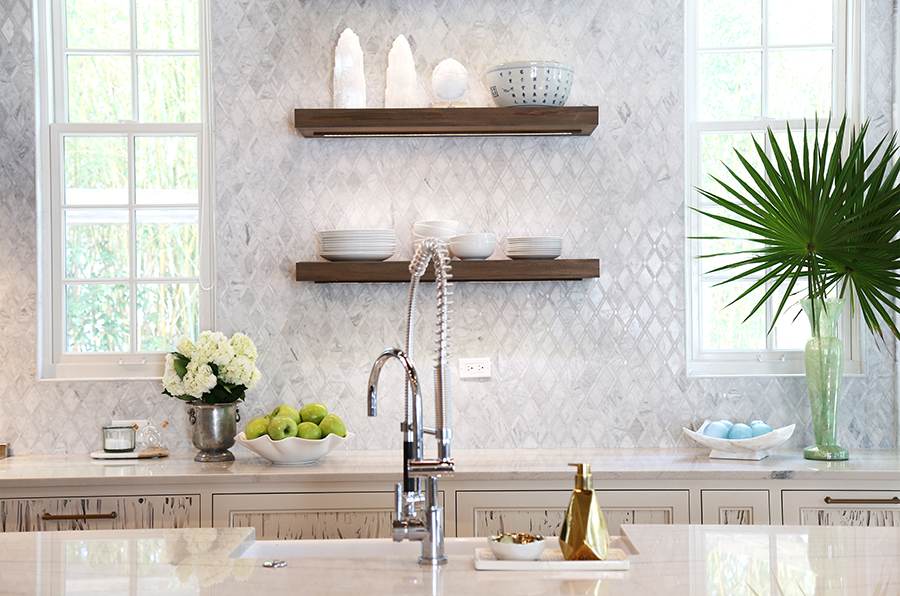 From Dark to Light
"Originally, the kitchen had dark red wood cabinetry and black countertops," says Cynthia. "The design had a poor flow and felt very dark and closed off." To fix this, they gutted the entire kitchen and redesigned the layout with a coastal Moroccan style. "We moved windows, redesigned electrical and kept the space open and airy with large countertops to provide a great workspace for multiple cooks," she says. They also constructed a new island with two sinks and a cypress table for family seating.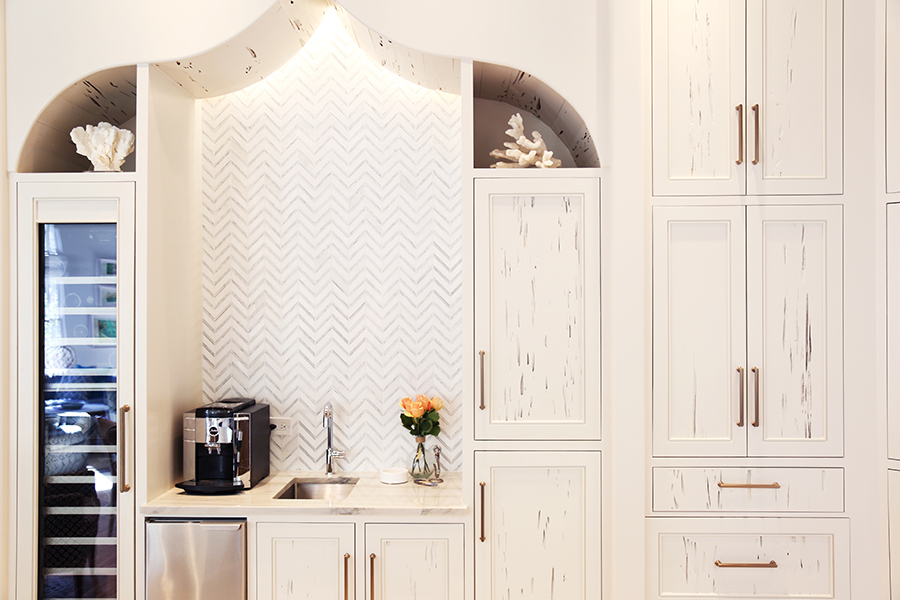 Wooden Wonder
They built a bar on one side of the kitchen with custom built cabinetry and a Carrara mosaic backsplash for an out-of-the-way refreshment corner. "We built a Moroccan arch to create a unique bar area and put backlighting behind the arch to illuminate it in the evening," Cynthia says. The cabinets are Pecky Cypress wood for a textured look and coastal feel.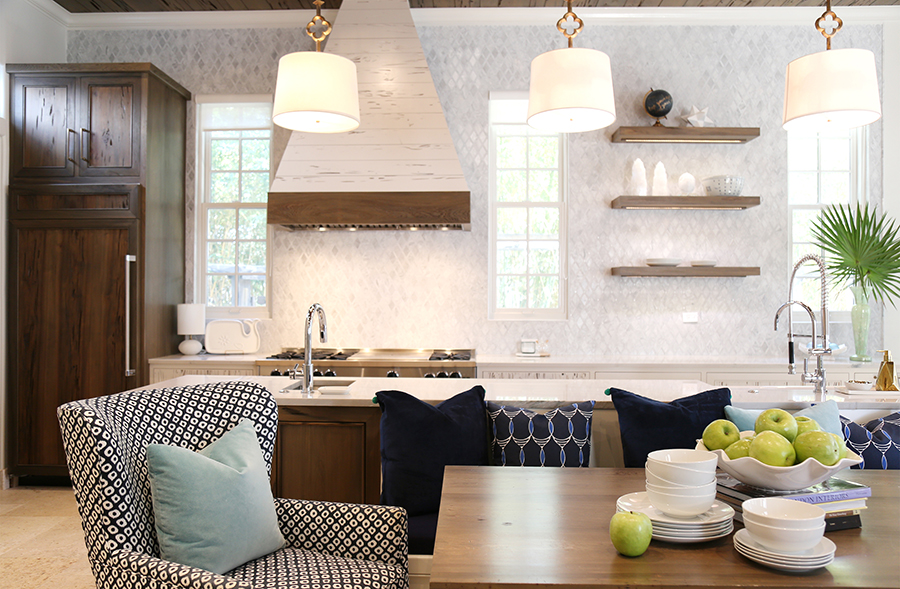 Comfort in Style
The simple elegance of the design comes from the quality of elements and softness of the colors. "The palette is soft white, complemented by the beautiful natural wood tones of cypress cabinetry," says Cynthia. "We used accents of blue and gold throughout for added detail and color." With tiled wall, a stained Pecky Cypress ceiling and Dominican coral stone flooring, the entire kitchen exudes a relaxed elegance that's perfect for their family.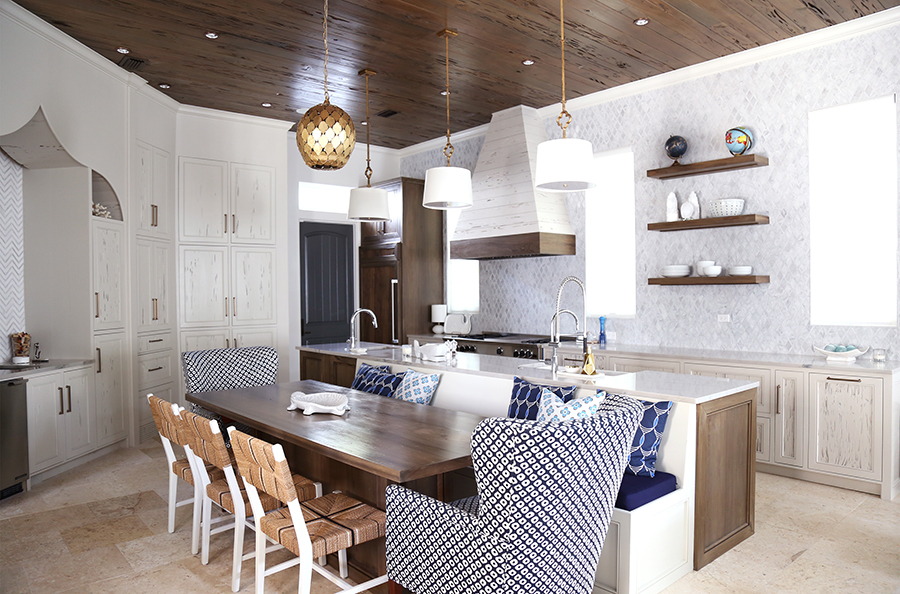 4 Tips for a Simple and Elegant Kitchen
1. Keep your palette simple and clean. Try picking one color in varying shades and mix it with dark and light neutrals.
2. Layer different textures with the same color range, such as wood, tile and fabrics.
3. Add a few elements with a darker contrast for interest. White wouldn't seem as bright without contrasting elements, so whether it's black, brown or even a dark shade of your chosen color, incorporate darker elements for balance.
4. Finish with an interesting mix of pillows and accessories. Open shelves and benches are great for décor.