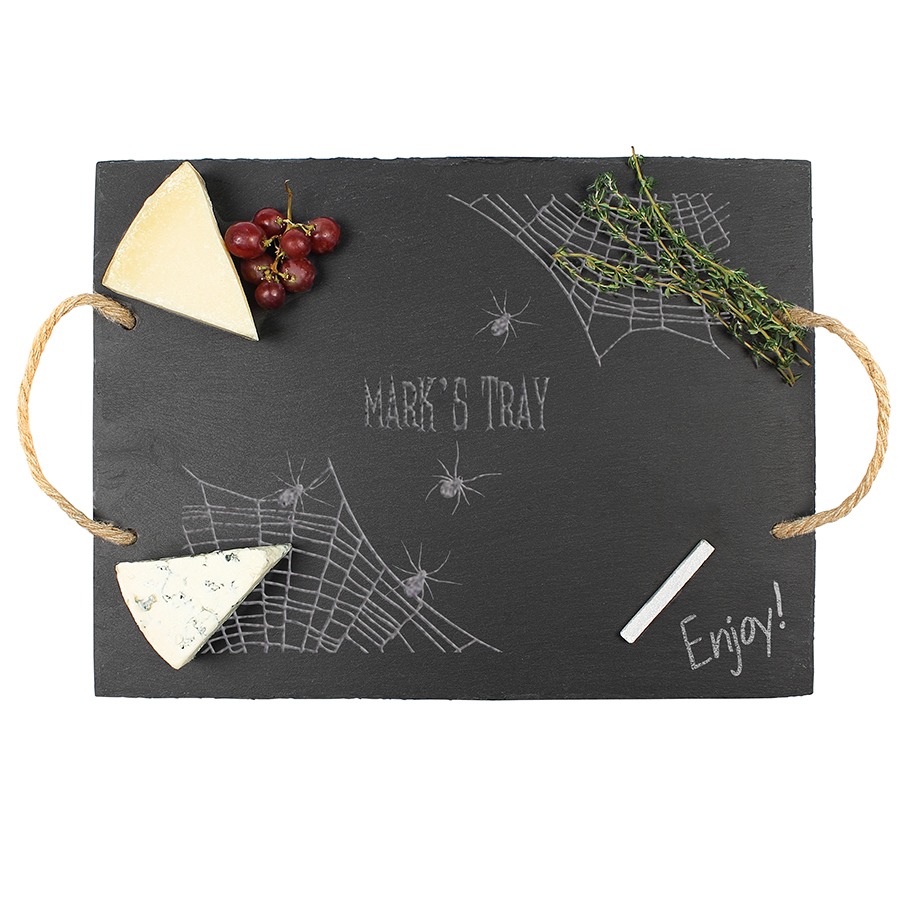 1. Offer up your party treats on this tray that combines sleek slate with cottage-friendly rope handles. Cathy's Concepts spiderweb serving tray (online exclusive), $109. Visit jcpenney.com.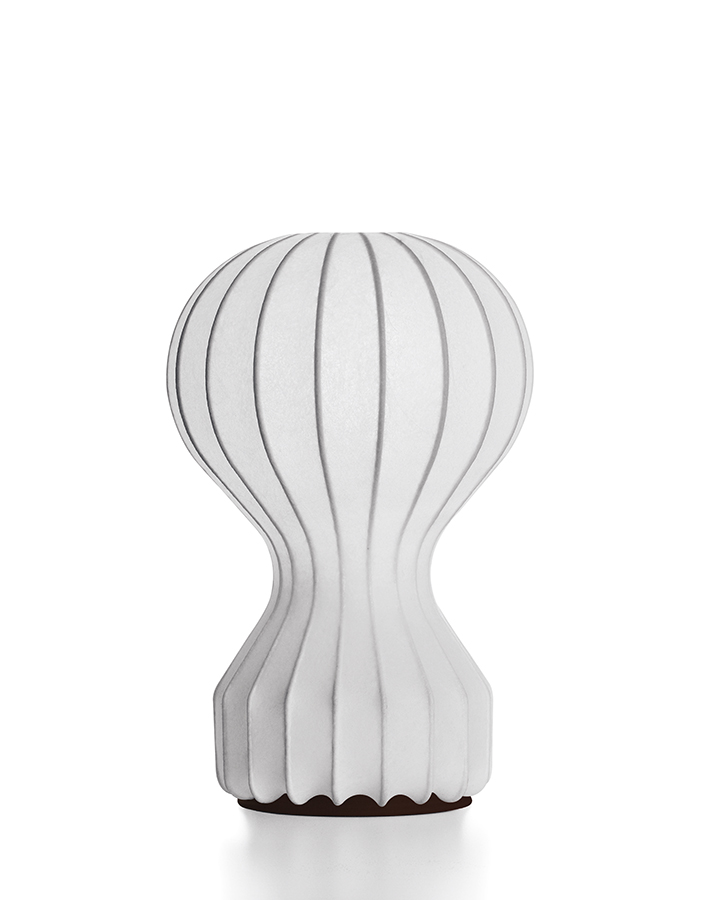 2. This modern lamp gives any room a ghostly apparition. Match the lamp with a black tablecloth and some decorative pumpkins to fuel that Halloween look. Gatto Piccolo light, $495. Visit usa.flos.com.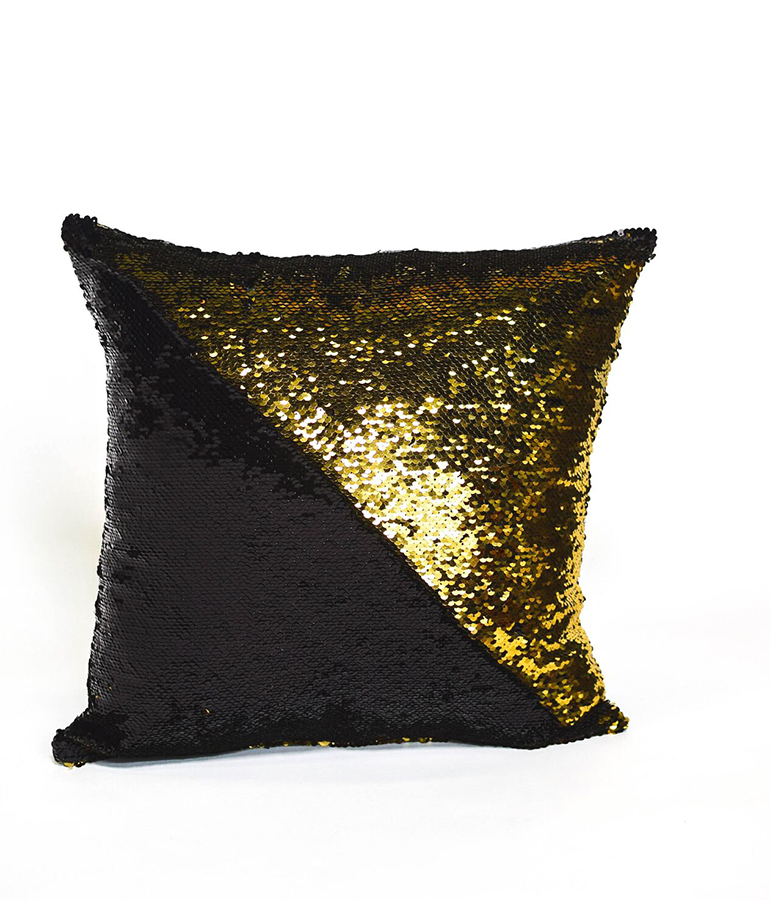 3. The holiday doesn't have to be all scary. Throw some glitter on the festivities and get the party started. Black and glam gold sequin mermaid pillow, $38.99. (402) 521-4386 or mermaidpillowco.com.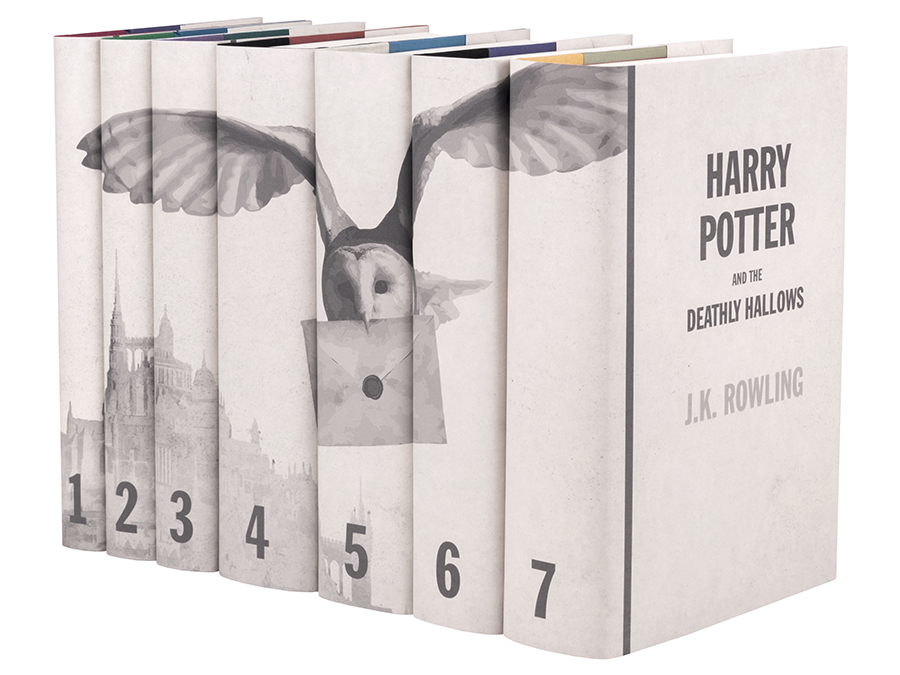 4. Juniper Books gives your favorite book series a dramatic treatment, turning your bookshelves even more decorative. We love this design for the Harry Potter books for its elegant and eerie effect. Harry Potter Hogwarts collection, $275. (303) 946-1494 or juniperbooks.com.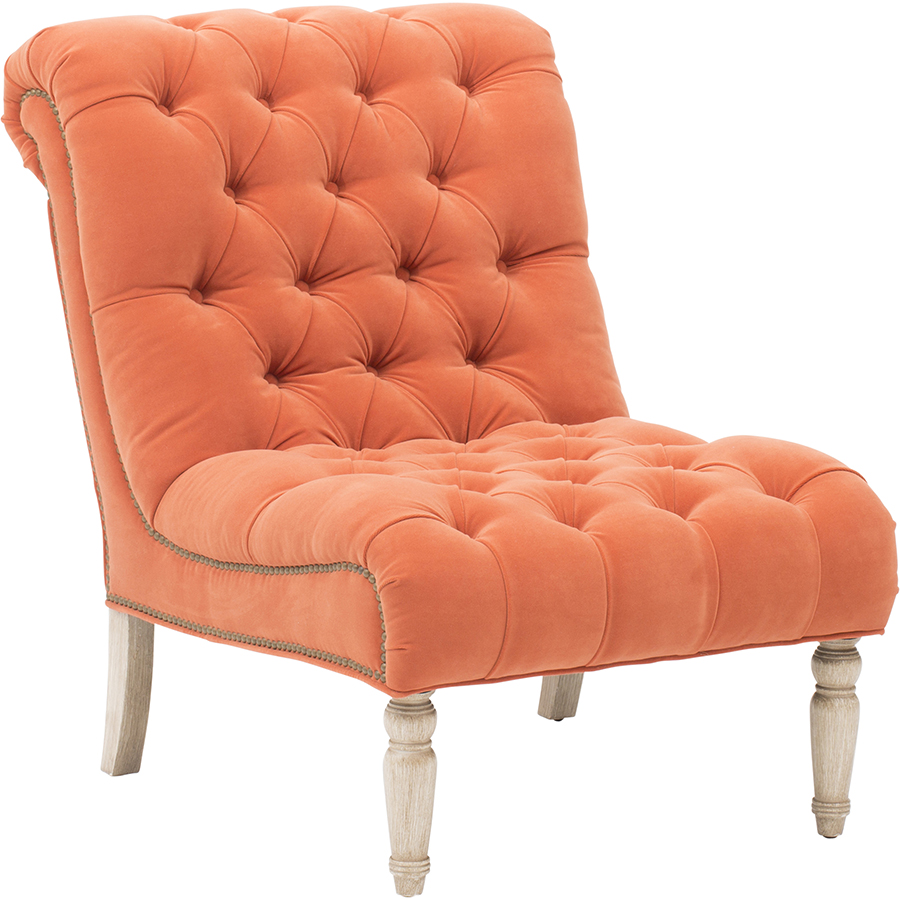 5. Punch up your room with pumpkin colors in a timeless way. This chair is perfect for the October holiday, but it looks great in any space during any time of the year. Caitlin armless chair in Vineyard Pumpkin, $799. Visit highfashionhome.com.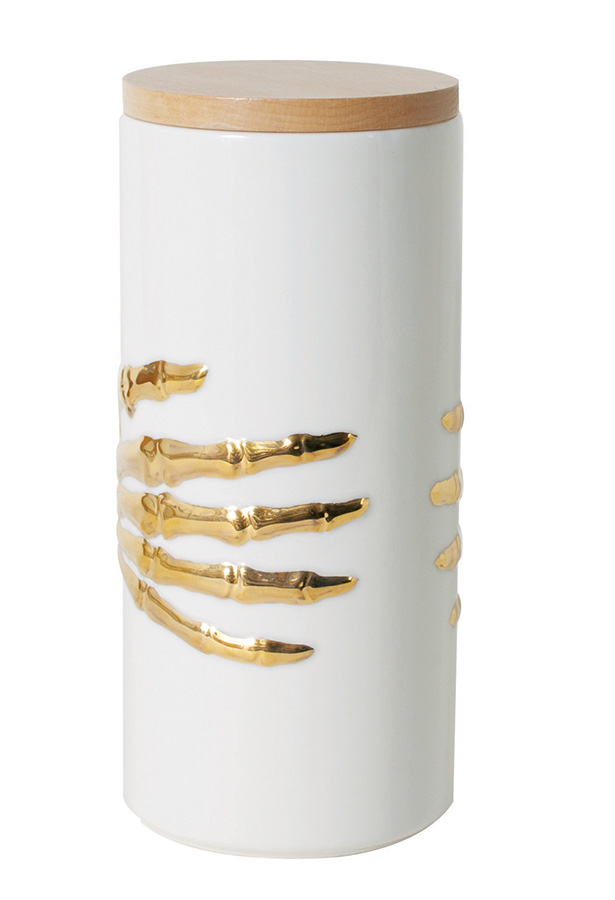 6. Get hands-on with this chic storage piece to add a seasonal touch to your kitchen. Gilded skeleton canister, $49. Visit luluandgeorgia.com.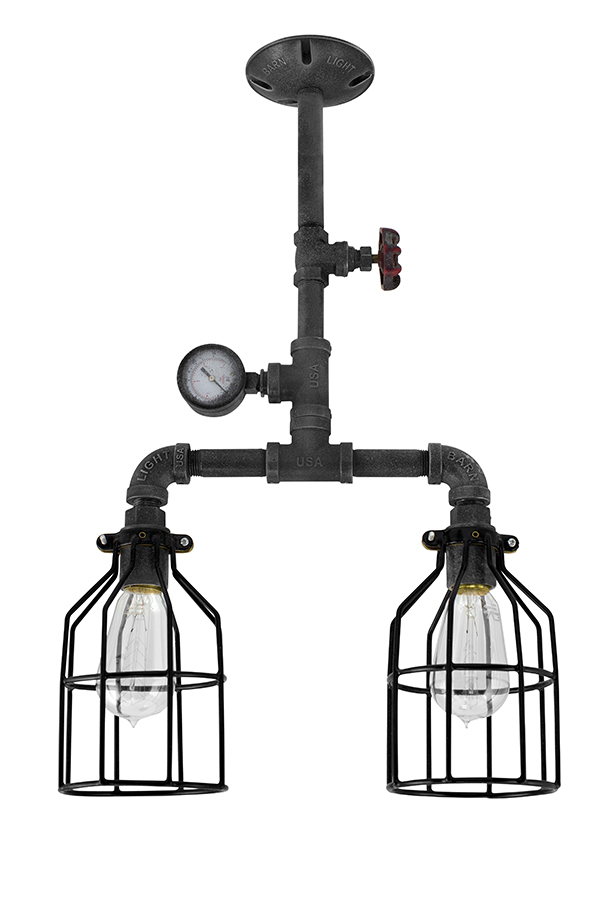 7. Add flair to function with this industrial light fixture. This light is a great addition to minimalist décor and stands out in any room. The Edward machine age chandelier, $263.00. (800) 407-8784 or barnlightelectric.com.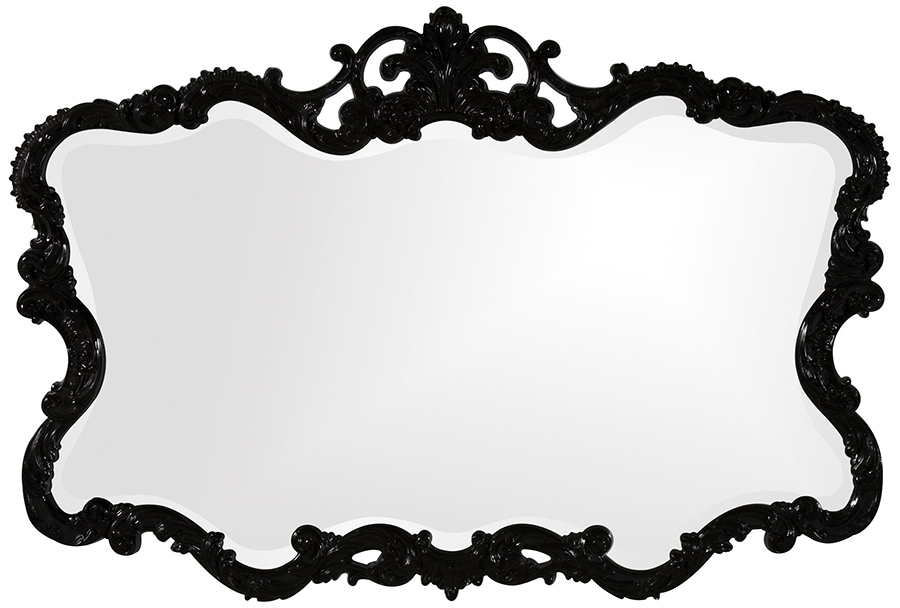 8. A wall decoration that's fit for the Addams family. Add a little frost around the mirror's edges for that antique look. Howard Elliot Talida black wall mirror, $249.90. (877) 704-2425 or lampsplus.com.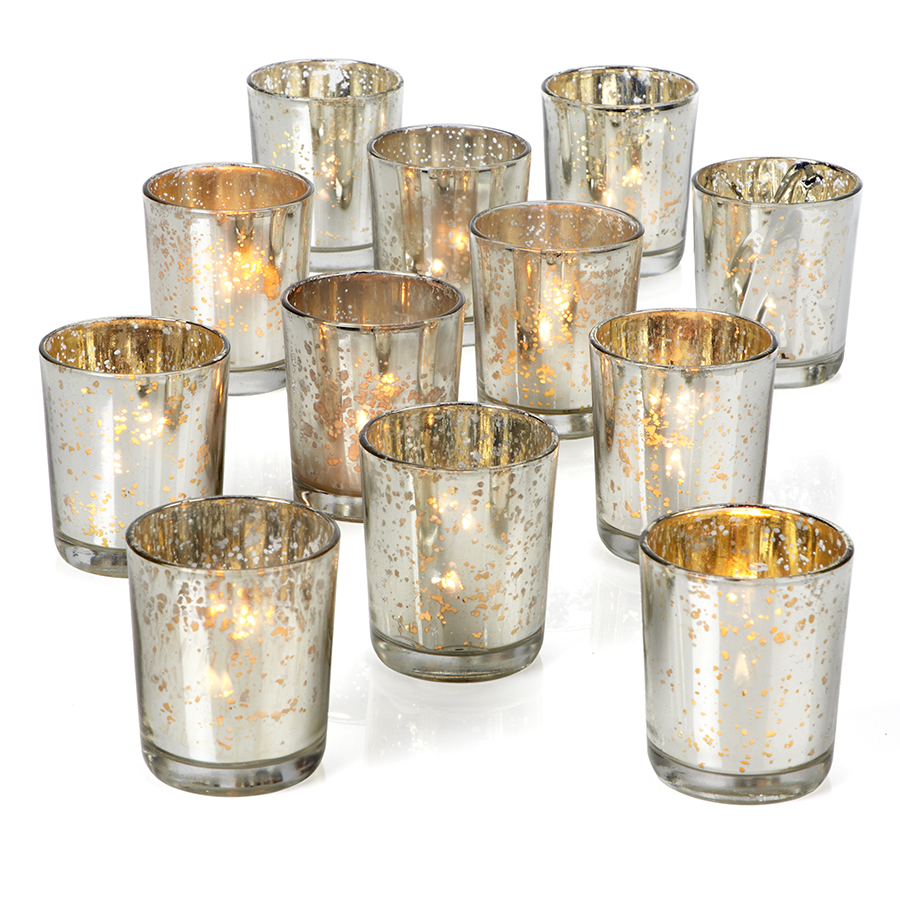 9. If you're planning a party, keeping the theme is always important. These cute glasses are perfect for your Halloween party and they can even be used again for the Christmas season. Votive Cup Set, $14.99. (800) 908-6748 or zgallerie.com.