If you find yourself walking into your kitchen and feeling uninspired or bored don't fret! You don't have to re-fi the house to have the dream kitchen. Here are some simple and cost effective ideas to inspire your own kitchen renovation.
Furniture Refresh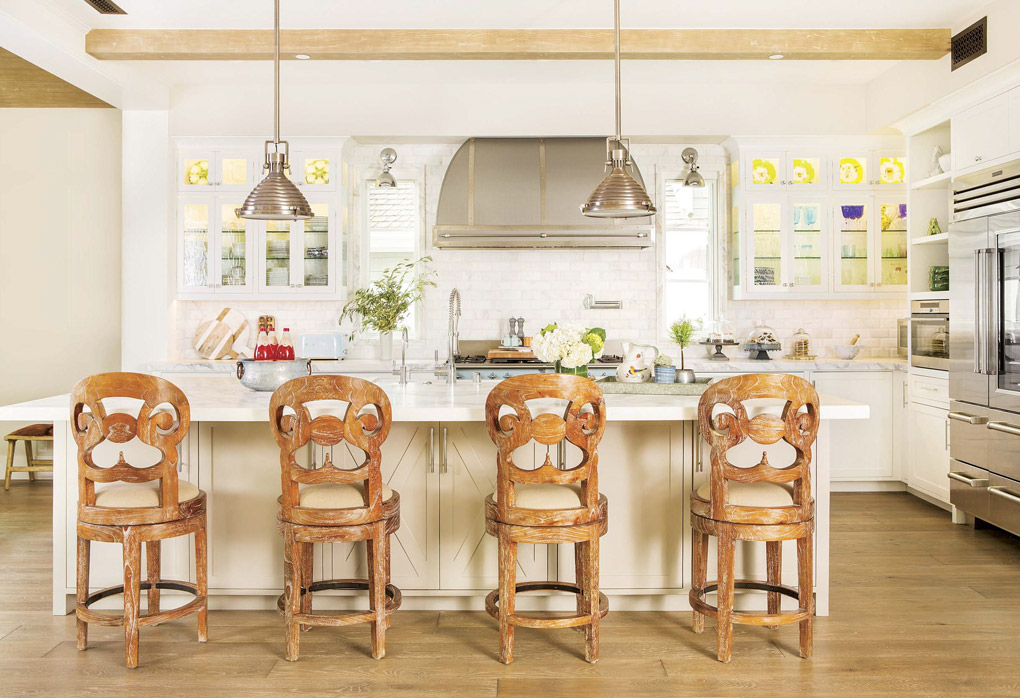 Changing your counter stools can dramatically affect the look of your kitchen and is a good use of a modest budget. Interior designer Kathryn Smith of Kensington Smith Design chose beautiful carved barstools for this open-concept kitchen, and they set the style stage for the whole space.
Add an Area Rug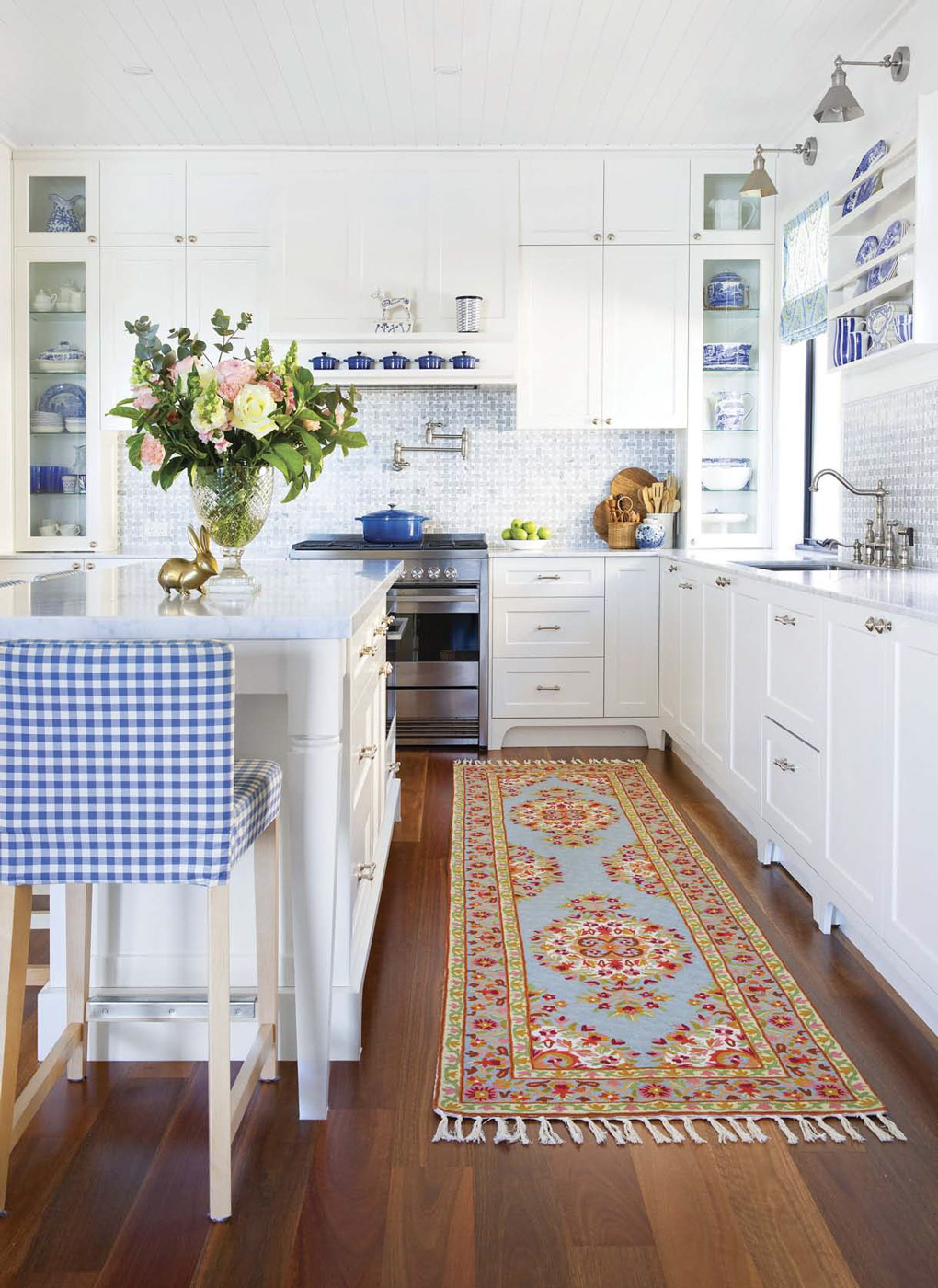 Invest in a beautiful area rug to give your kitchen renovation a pop of color and a touch of luxury. This cheerful Luella runner from Carmine and Teal (carmineandteal.com) adds extra interest and warmth to this all white kitchen. Rugs are also a great way to infuse your kitchen with a new trend—and they're low cost and low commitment.
Related Reading: Beauty + Function in this Small 150-sq.ft. Kitchen
Add Freestanding Storage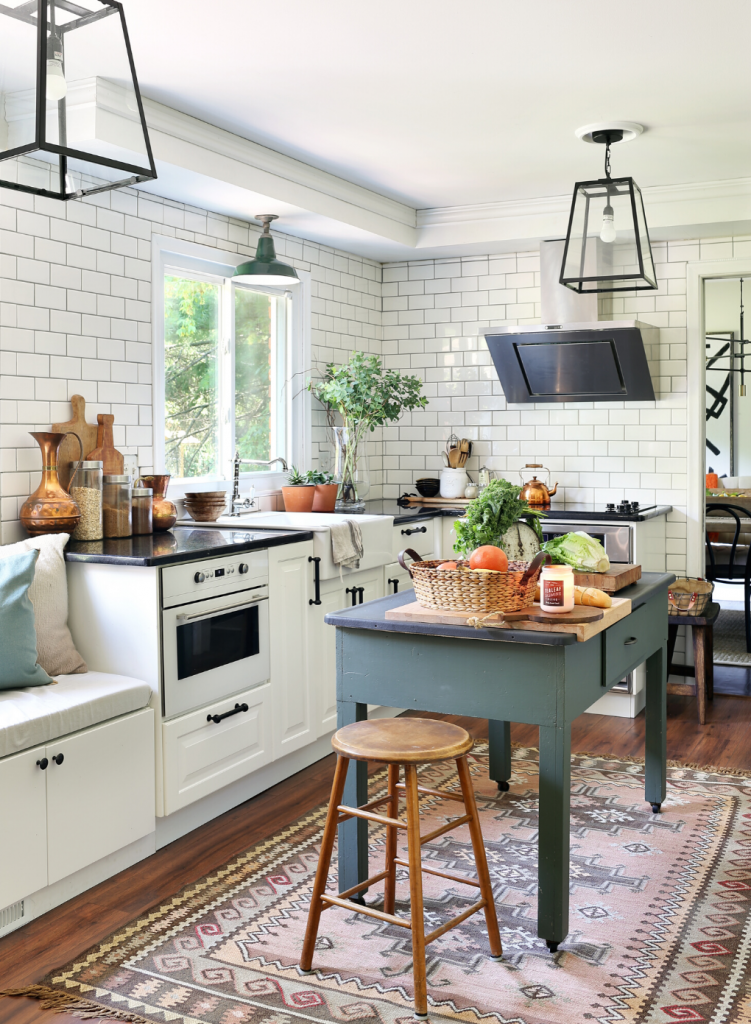 Whether it's something with a sizable footprint like a market-ready island, or something smaller like a storage rack or cabinet, freestanding furniture-like pieces can give even a tiny kitchen a custom look. Salma Amer of Lily Jace Designs used this striking blue island to give her small kitchen extra functionality and character.
Customize Your Range Hood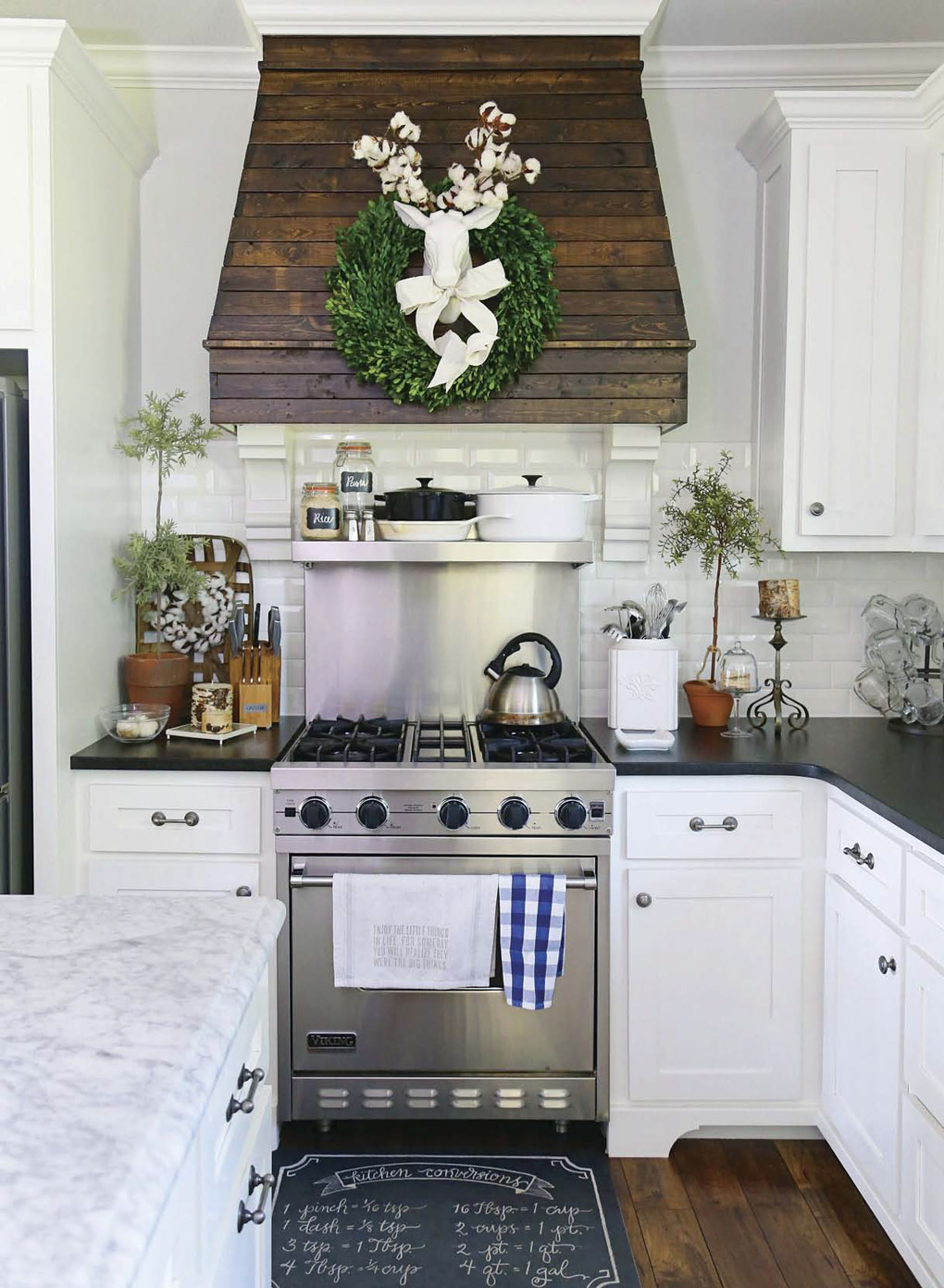 The focal point for any kitchen is the oven—at least it should be. So don't feel limited by your standard range hood—or lack thereof! Interior designer Leslie Sprik's dark-stained wood range hood is the crowning centerpiece of her kitchen and perfectly embodies what she calls her "Frenchie farmhouse" style. Myriad online tutorials can show you how to build or embellish yours for as little as $50 in materials like paint and wood.
Go for Open Shelves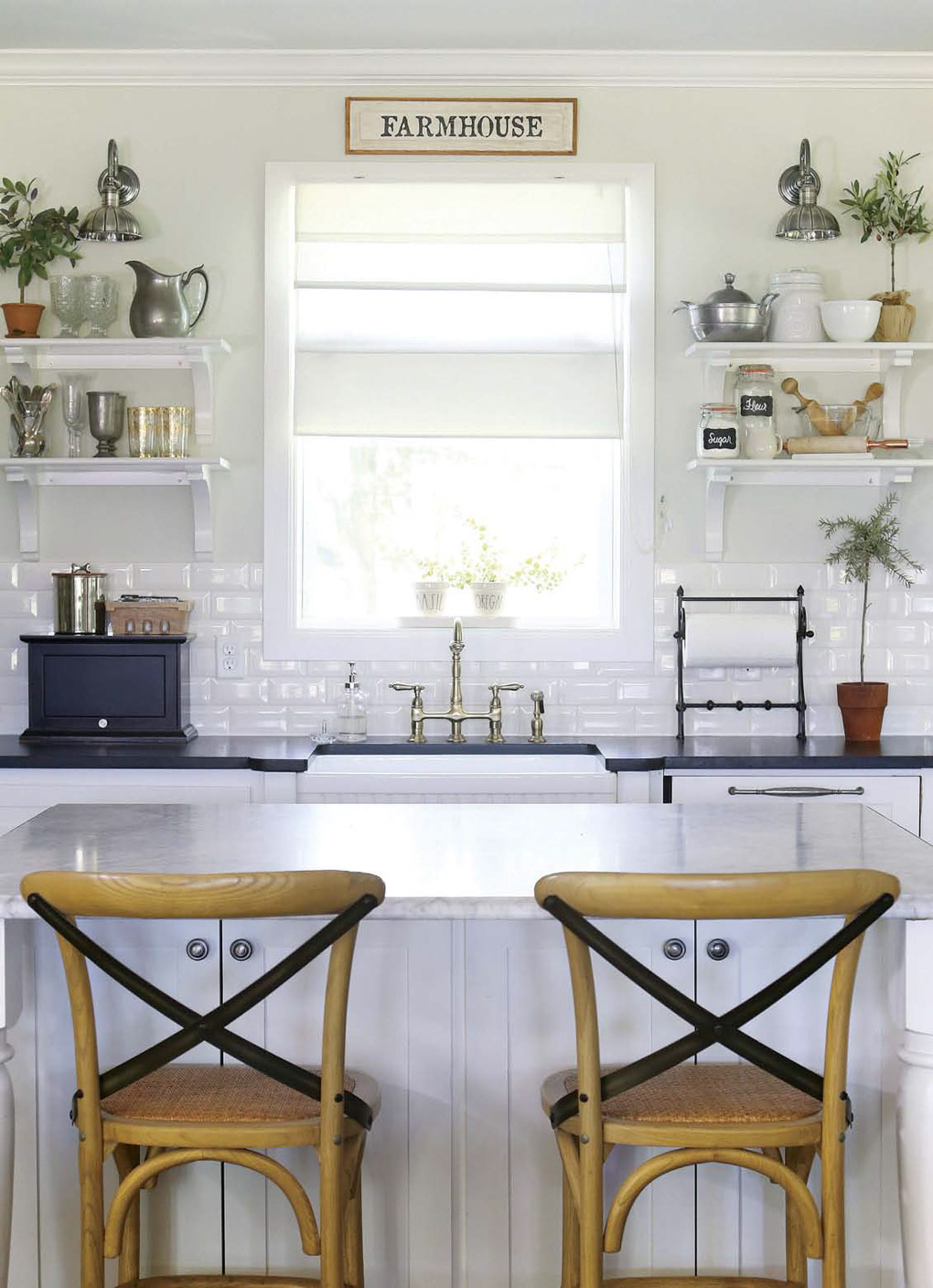 It might feel like you're taking a big leap, but replacing a few upper cabinets with open shelves is a great way to open up a kitchen without tearing down walls. Leslie uses her open shelves to display vintage finds and add more decorative character to her kitchen renovation.
Want more simply beautiful ideas? Check out this post on Kitchen Cabinet Design and Organization. 
Of course, don't forget to follow us on Instagram, Facebook and Pinterest to get your daily dose of cottage inspiration!