Treating your porch like another space to beautify in your home gives fresh eyes to a place you may pass daily and not notice. Whether you're hosting this Thanksgiving or just want to greet your family each day, there are some lovely Thanksgiving porch ideas here. From rustic to glam or festive and fun there are lots of ideas to get you moving on Thanksgiving porch decor. Yes, yes, Christmas is coming but let's give this holiday it's due. Before we head into the very busy season of Christmas let's slow down, take a minute and be THANKFUL. What a difference it might make to stop at your precious porch, take a deep breath and be thankful for the home you're about to enter. From the breath in your lungs to the very cute mat you're about to step on, we have much to be thankful for.
At Cottages & Bungalows, we love to curate and share our favorite finds from across the web with you. Some of the products you'll see on this page are affiliate links, which means that if you click through and make a purchase, C&B will earn a small commission at no extra cost to you! 

Here's the simplest of reminders as you walk into your home. We love this mat from the design minds behind The Novogratz!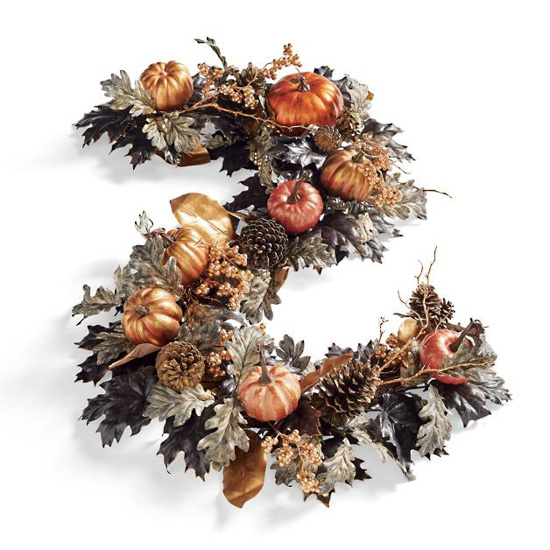 How beautiful would this garland be above your front door? Maybe even make it more grandiose by stringing a few together and lining the sides and top of the door and even draping down a bit on the sides to frame it out? Either way, this garland is gorgeous and the metallic patina makes it a standout piece.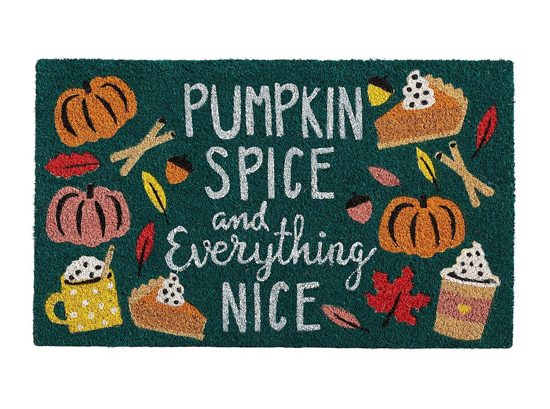 Don't be ashamed of your pumpkin spice love affair. Isn't this an adorable doormat? I wonder if it would up your chances of friends arriving with pumpkin-y treats in hand, hmmmm…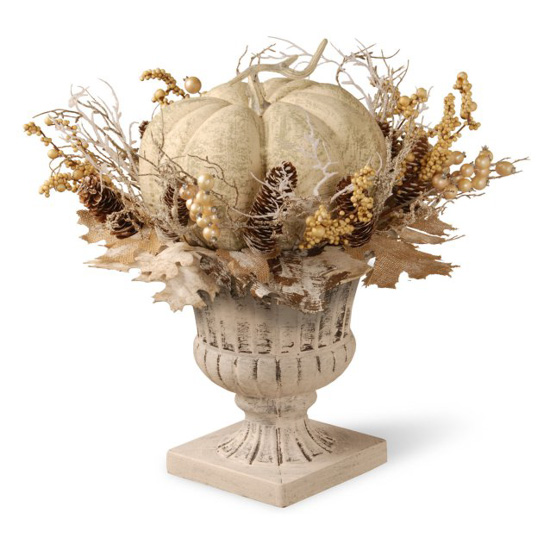 This white topiary definitely takes on a more regal fall vibe. Can't you see it surrounded by some of those muted green pumpkins?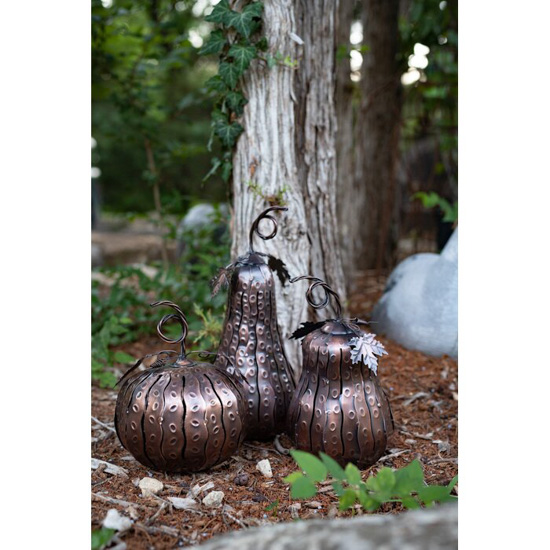 These lovely metallic fall luminaries would look beautiful collected together or even lighting a path to the porch.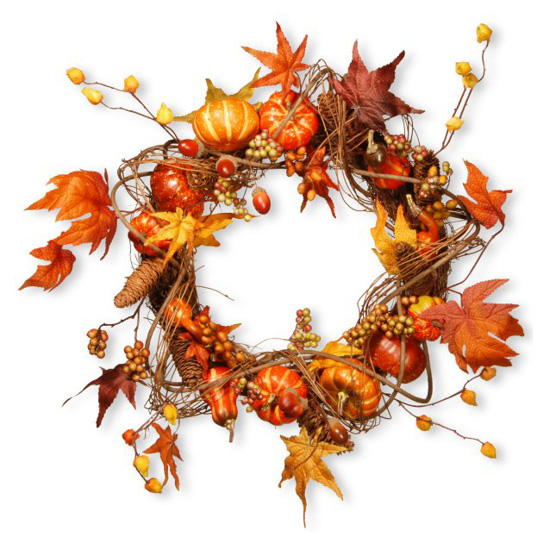 What a gorgeous rustic fall wreath to hang on the front door. Fall colors warm the heart and these shades are so cozy!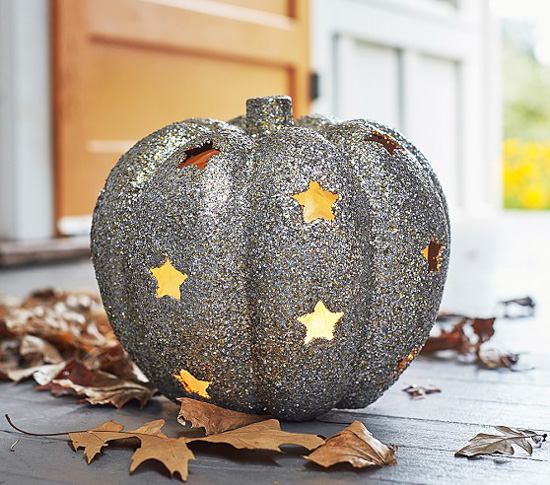 If you like a little glitter in your life then this pumpkin was made for you! Lovely star shaped holes and light peeking through, what a scene stealer.

Here's a more basic take on a fall mat. This could compliment any pallet with it's jute makeup and simple statement.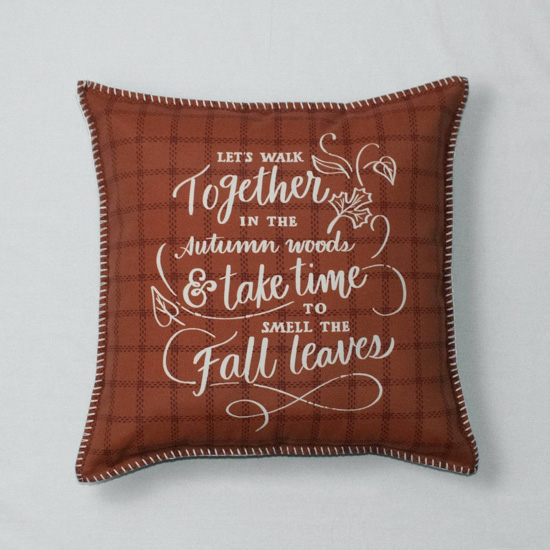 This throw pillow belongs on a cozy porch swing or a rustic bench, basically anywhere you could snuggle up and stay awhile.
Want to get in there and make your own Thankful Threshold? Check out this post on Creating Your Own Copper Patina Fall Wreath.
Of course, don't forget to follow us on Instagram, Facebook and Pinterest to get your daily dose of cottage inspiration!