You don't have to limit yourself to one home décor style. In fact, very few homes nowadays would definitively state a single style as their own. Most homeowners are seeing the beauty of blending different styles they love to create a home that's unique to their personality.
We spoke with designer Kara Christensen of Garden Gate Homes, and she shared her tips on merging multiple styles in one home. "I believe every combination is possible; where there is a will, there is a way," she says. "My preference is an eclectic mix anyway, so the more diverse the mix is, the more unique the design is."
Blending Different Styles
If you don't know where to begin, start with your favorite pieces, then layer in items from both styles. "Be sure to avoid having sections of the room with one style and other sections with the other," says Kara. "For a successful merge, you'll need to mix the styles throughout the room. For example, you don't want a 'boho corner' with a boho chair, boho pillow and a fiddle leaf fig tree with the rest of the room appearing to be solely cottage style."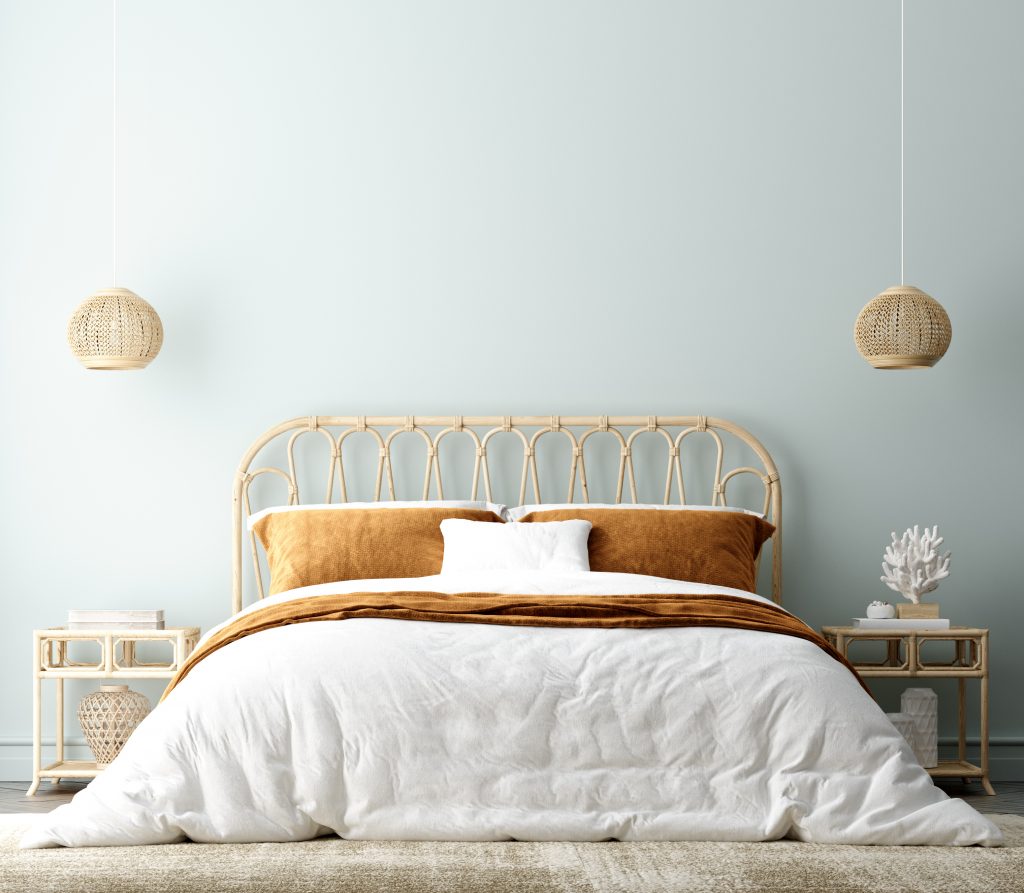 Some homes might be evenly mixed, but others may be leaning more towards one style with subtle hints of another. "You can make one style prominent if you have a strong preference, but you don't have to," says Kara. "I always find it best to let the room speak to me and let the vision evolve as I implement the design. Then, if there is a dominance, it will seem more natural and not forced."

Couple's Quarrels
Sharing a space with someone who has a different décor style can get tricky, but it is possible to find common ground. If you're struggling to compromise, Kara can help! She's been working with couples for years and has some tips for when they don't agree on a style.
First and foremost, it's important to choose to love one another through this style merge, especially if one is a designer.
Recognize that home is a place of refuge and rest from the world for both people, and both people need to feel comfortable and settled there.
Challenge yourselves to learn the other's style and reasons for their preferences Then, find ways together to marry the two styles into one beautiful whole. This will help your overall design and your relationship!
Marrying two styles doesn't always have to be consistent throughout the home either. Each person can choose a room that they spend a lot of time in, and that room can lean to their style preference. For example, my husband watches a lot of TV, so the main living area does not have my more feminine style preferences. However, I took the small office space as my reading room and have designed it to be much more Kara-like.
Go shopping together! You may find pieces you both like, or one may find home décor shopping too much work and raise the white flag!
For more information on Kara and her past projects, visit Garden Gate Homes.
 Of course, don't forget to follow us on Instagram, Facebook and Pinterest to get your daily dose of cottage inspiration!