Negotiating the transition from childhood to the teenage years can be difficult, but redecorating children's bedrooms to reflect their interests and personalities, and incorporating their input and their help, can really make a difference.
Blogger and homeowner Jen Jones of iheartorganizing.com drew her inspiration from a functional perspective. "Up to this point, it was a minor change here, a furniture swap there … years of little updates along the way," she explains.
For the complete makeover, her goal was to focus on her son's needs, while building a room with style that would last and transition well.

Partner Up. Jen has several tips for others who want to decorate their teen's room. "Look at it as a partnership and to be flexible on both sides," she says. Listen to your child's ideas and requests, and combine their ideas with your own, and make sure to communicate during the process. "This ensures they ultimately love the space they will be hanging out in and also encourages them to take pride in their part in creating it," she says.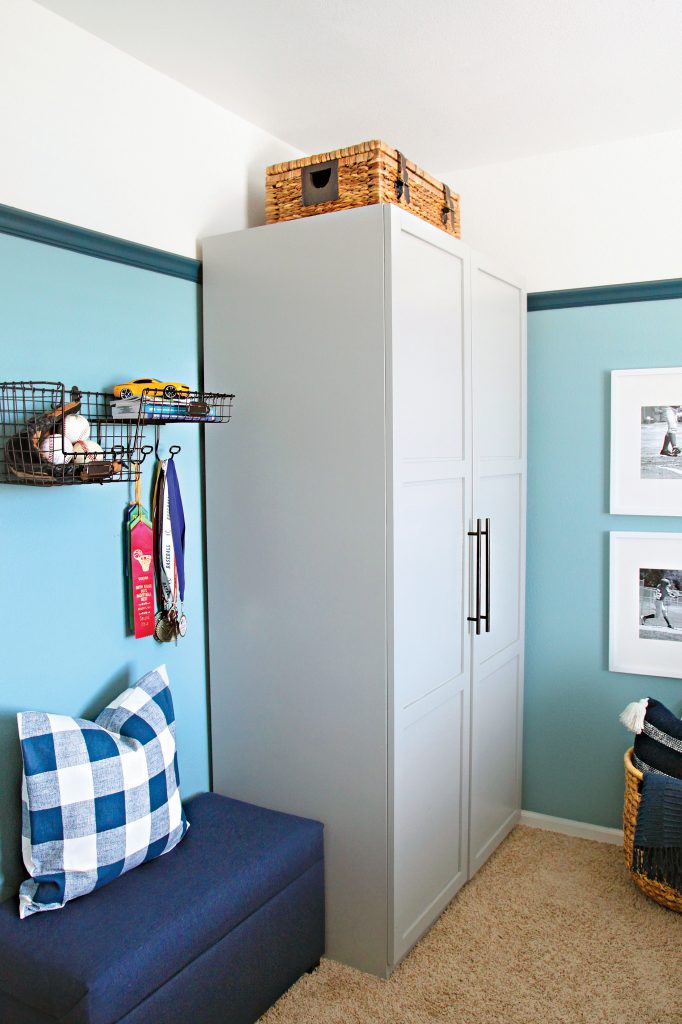 Start with a plan. "I tried to tackle the space with function first, design second," Jen says. She made her decorating decisions based on functionality; for example, she included furniture that does double duty, such as a fabric bench that opens up for storage.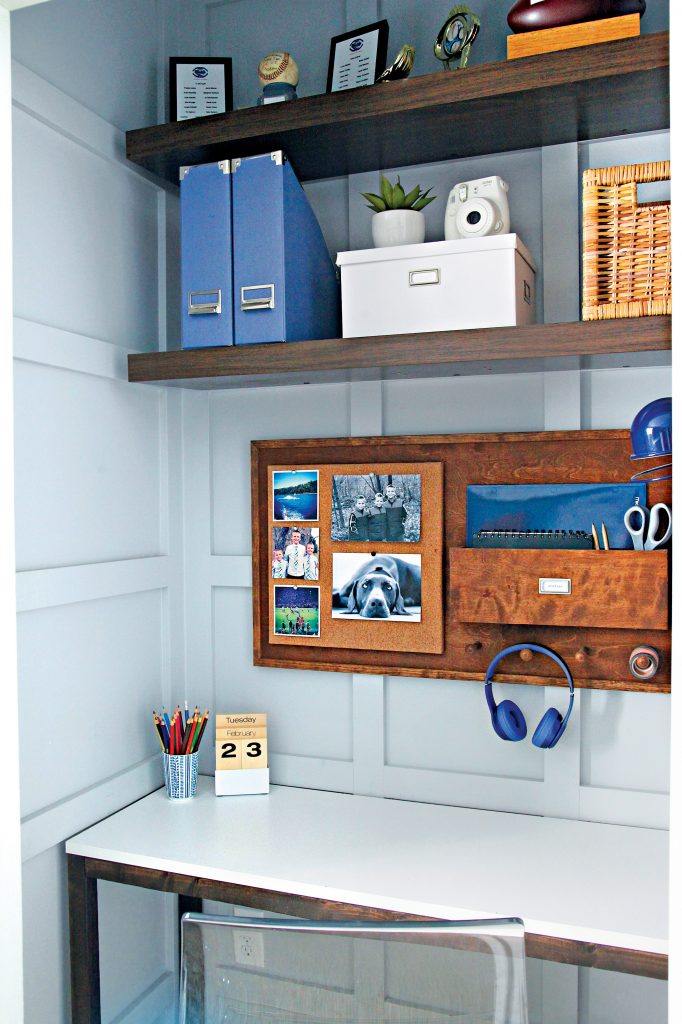 Consider your audience. Complex systems work great for adults, but for children and teenagers? "Every system had to be extremely simple to maintain, and easy for him to conceal his clutter," Jen says. If children are having trouble, try labeling the baskets, drawers or shelves to help them stay on track.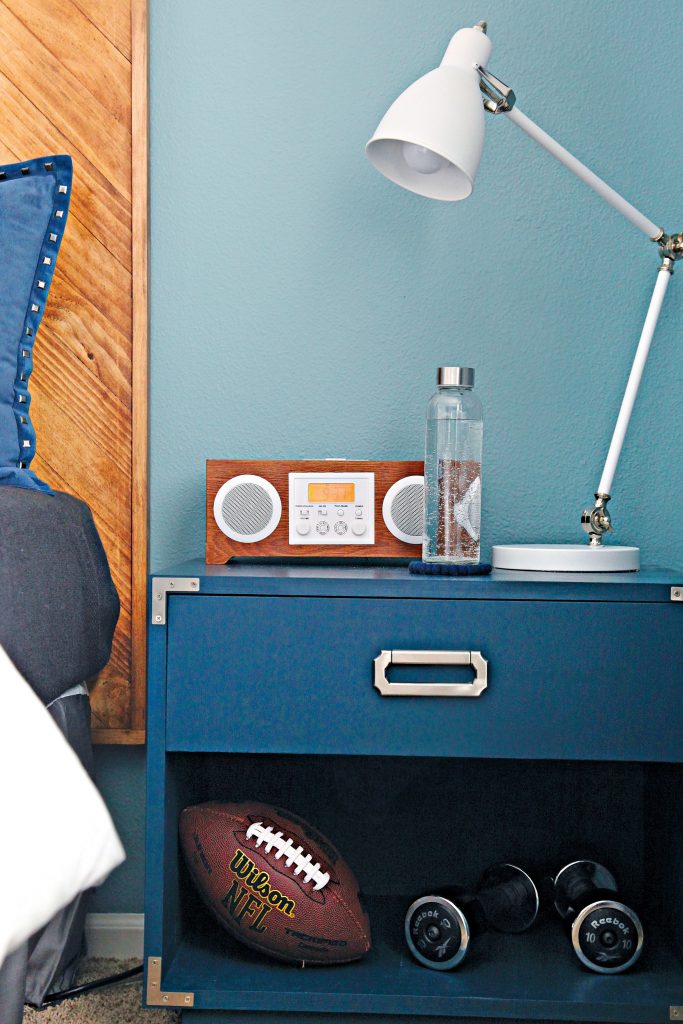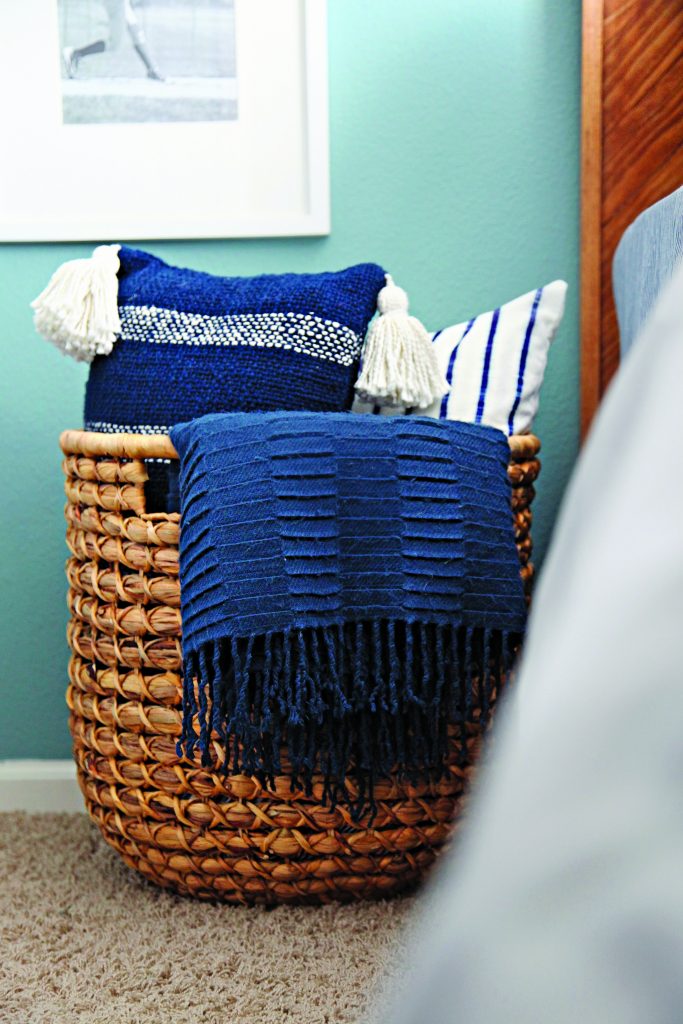 Pay attention to your habits. Preston likes to have sleepovers, so Jen put together a sleepover kit (complete with an air mattress, toiletries and bedding) that fits inside the bench mentioned above. Preston also likes to keep his desk clear while doing homework, so "we built a wall organizer for his study supplies."