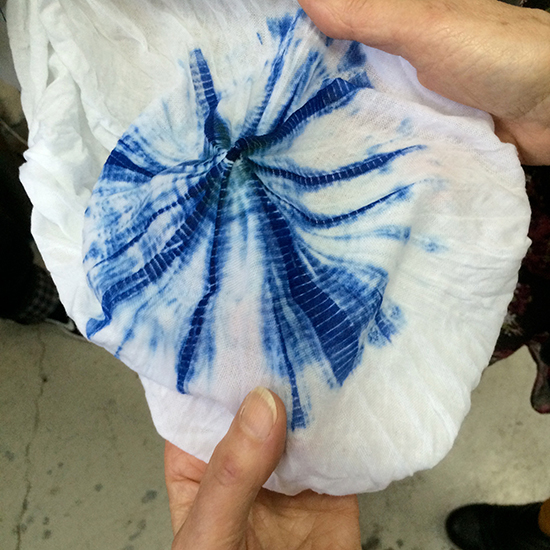 Shibori
A Japanese style of resist dyeing where fabric is folded, twisted and tied, then dipped in indigo dye. Once the fabric is unfurled, the tightly creased areas are seen to have remained white and free from dye, resulting in an organic repeated pattern.

Batik
A popular resist dye method originating in Indonesia, where melted wax is dripped or stamped onto cotton or silk in an intricate pattern. The fabric is dyed and left to dry; then the wax is scraped off to reveal the pattern.
Mudcloth
A traditional Malian and West African process of dyeing fabric with tree leaves for a yellow or cream base, then hand-painting with an iron-rich fermented mud to create an all-over pattern.
Ikat
A textile weaving process where the yarns are bound and dyed to create a resist pattern and then woven into a fabric. The "blurry" characteristic of ikat patterns is created because of the imprecise dye patterns and how difficult it is to line them up in the weaving process.
Want more simply beautiful ideas? Learn how to Freshen up your space and beat the heat with these cool summer linens!
Of course, don't forget to follow us on Instagram, Facebook and Pinterest to get your daily dose of cottage inspiration!