Add your favorite flea-market finds to your outdoor décor for a garden that is full of charm and personality. From rusted buckets to chippy painted statuary, we all know a bit of weathered charm goes a long way in the garden. However, you can incorporate more than just vintage planters and pottery into your outdoor décor scheme to create a vintage look. Interior designer Kay Ellen Hammar shows that with some creativity and clever repurposing, you can create a magical garden escape filled with secret spots and whimsical touches. Here are some of our favorite ideas in her garden: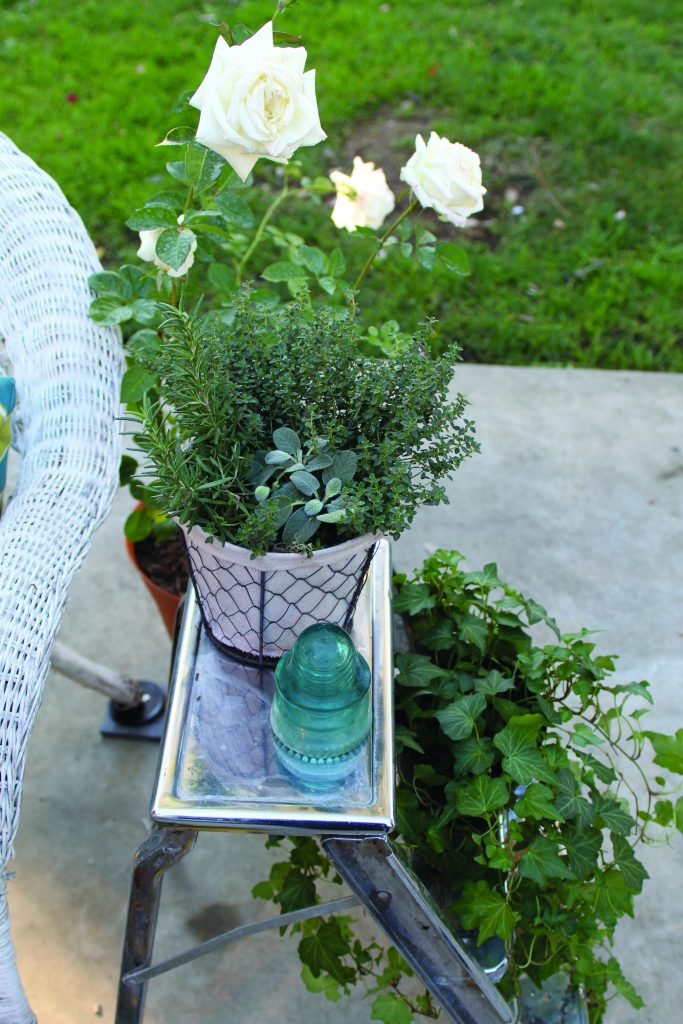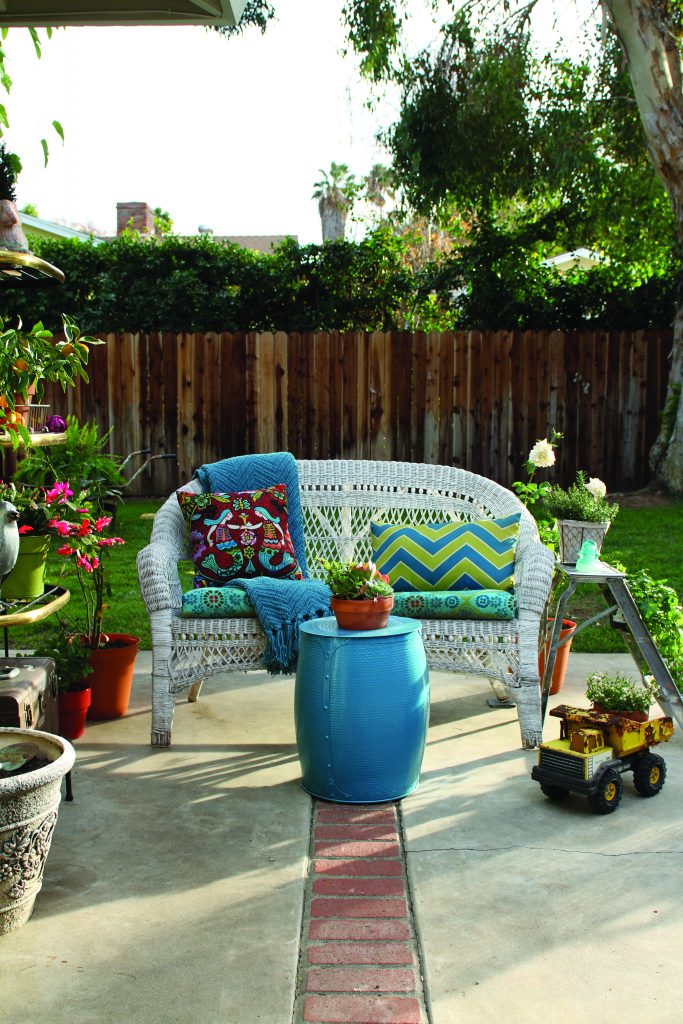 Turn functional things into decorative items.
Have fun with your display areas. Kay Ellen uses an old step stool as a side table to make her outdoor seating area feel as well-appointed as any indoor living room. The steps offer great spots to display plants and décor.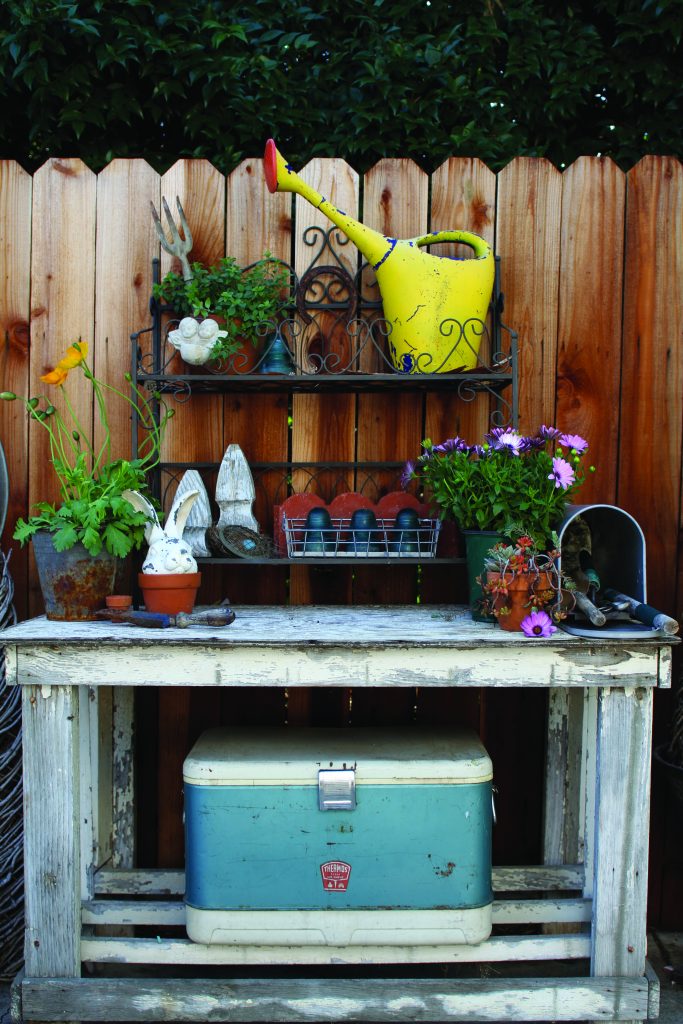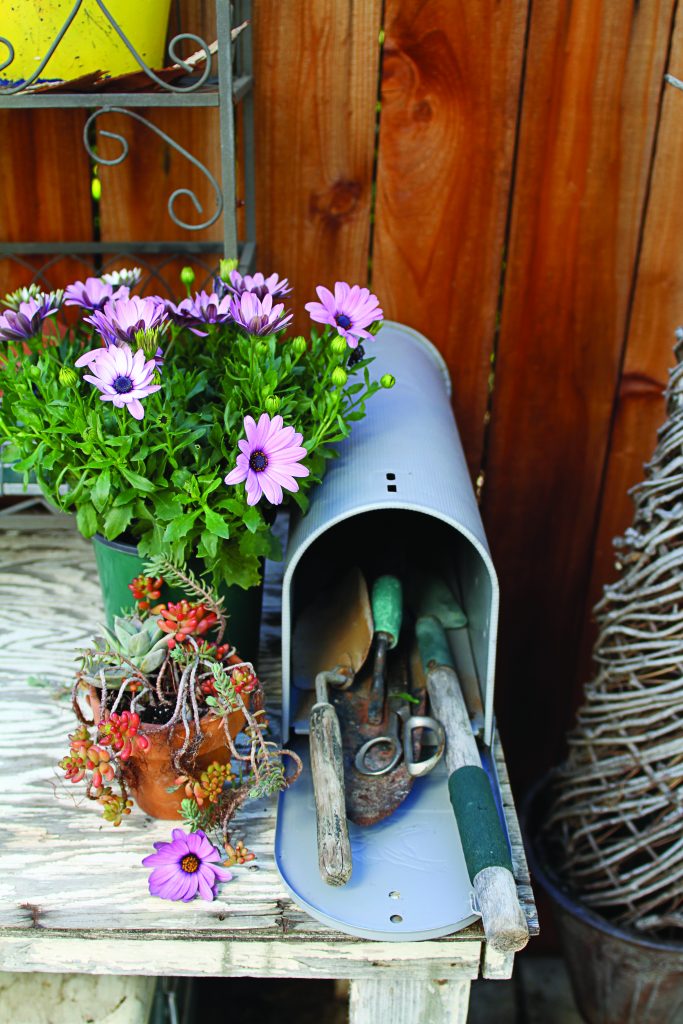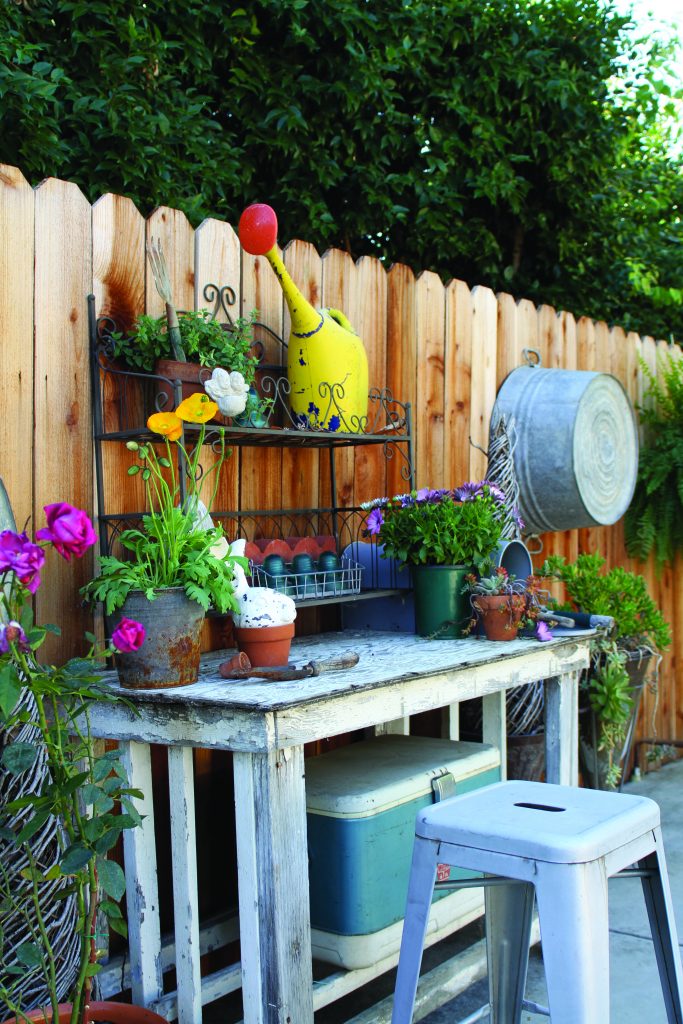 Style your potting shed.
Just because a spot in your garden is hardworking doesn't mean it shouldn't be attractive. Kay Ellen added a few attention-grabbing elements to her potting table so that it is eye-catching instead of being an eyesore. A vintage tool box adds color and is a great way to hide messy supplies. Finials and other stone accents make the display dynamic and stylish.
Kay Ellen uses a vintage mailbox as a place to keep her garden tools. A broken bunny statue finds a new home in a terracotta pot for a touch of whimsy.
Don't forget your garden walls—Climbing vines and trailing ivy aren't the only things that can adorn your garden fence. Kay Ellen hung old trug tubs as garden-appropriate wall art that makes a bold statement.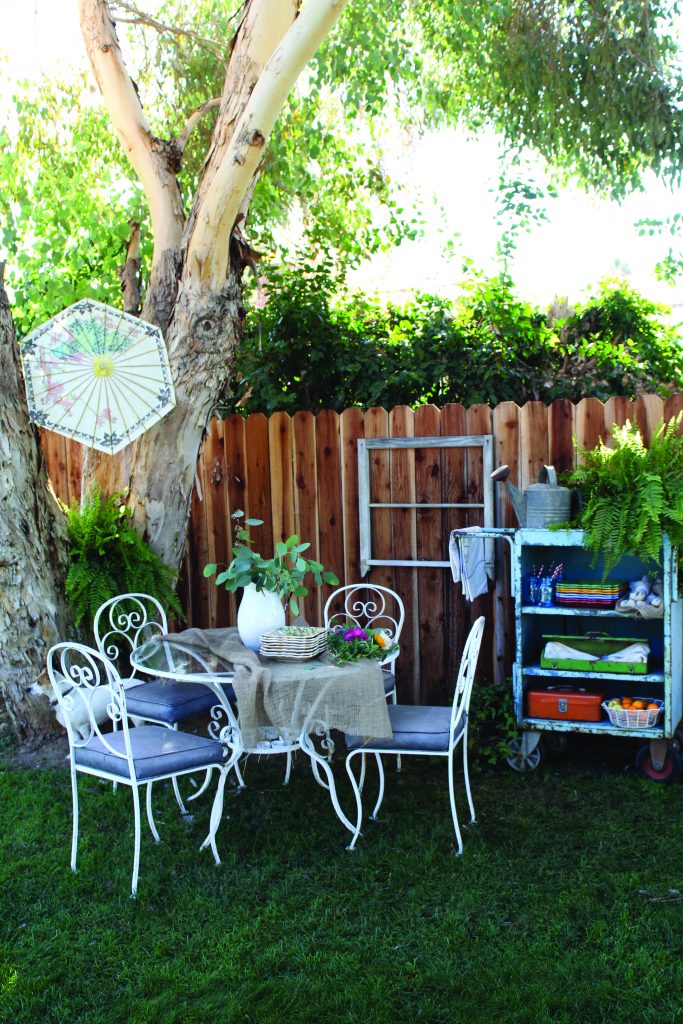 Decorating with vintage items makes parties in the garden a memorable affair.
Kay Ellen designed this inviting nook for easy entertaining. The large vintage window hung on the fence adds an artistic touch. Displaying potted plants as you would indoors makes the area feel well-appointed and cozy. A vintage parasol in the tree is a quick way to add festive color.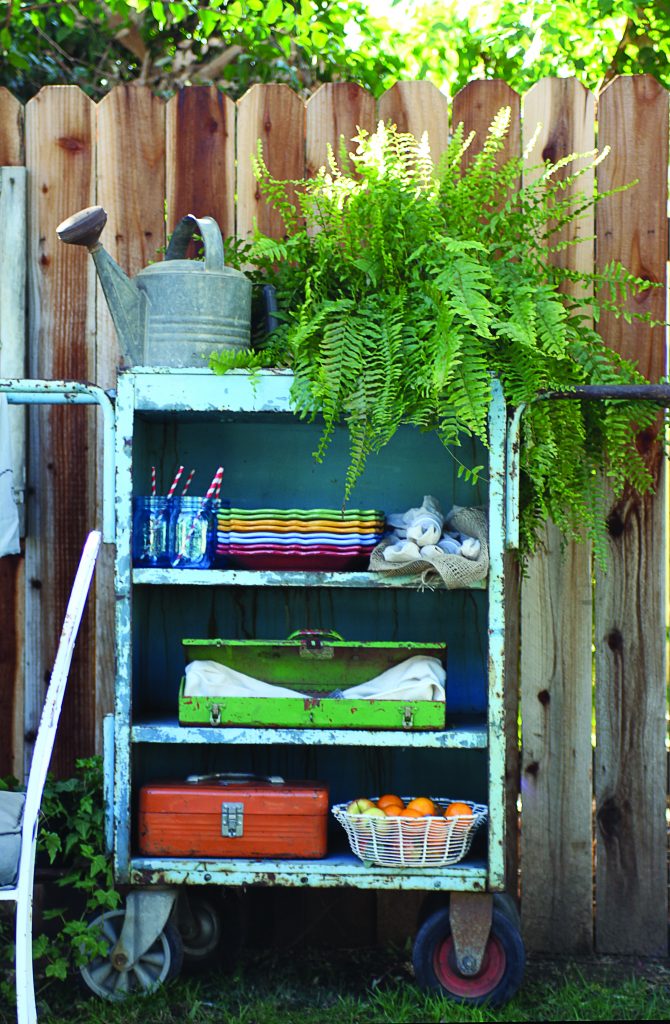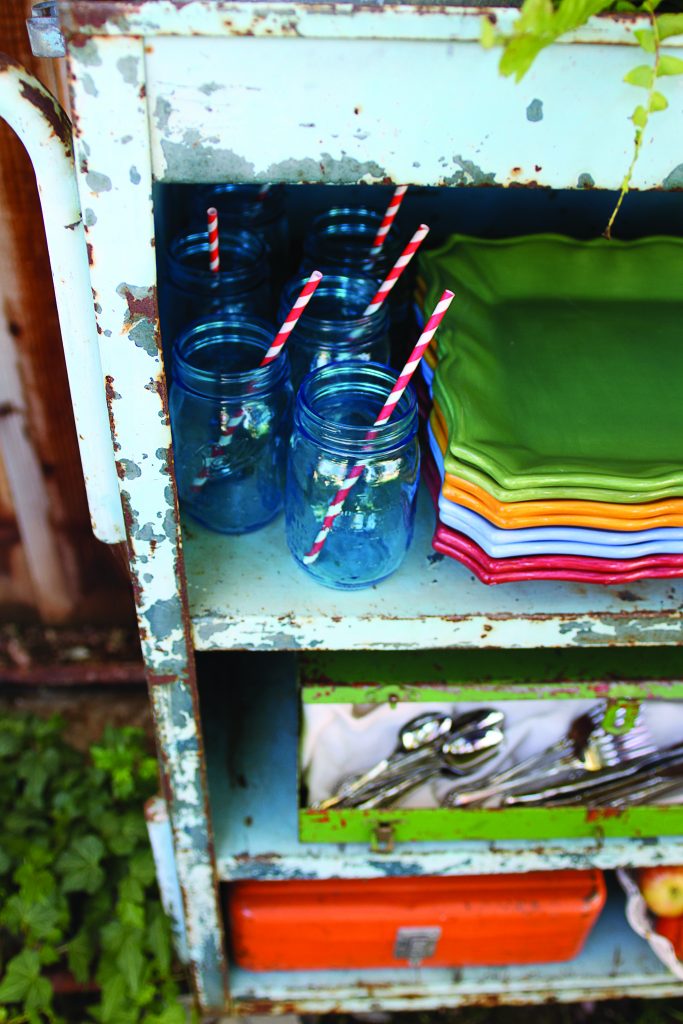 A rolling cart becomes a makeshift buffet and drink table. Colorful plates draw the eye to it, and Kay Ellen cleverly repurposed outdoor items, such as tool boxes and garden trays, to hold silverware and linens.