1. Hand-woven by a community of women from a small town in the Rwenzori Mountains in Uganda, this basket is bold yet elegant. Ten percent of the proceeds are invested directly back into its artisan community.
Large Kubwa basket, $165. Visit the-citizenry.com.

2. The rich sheen and sumptuous texture of these decorative trays add luxe, earthy style to any room.
Oro tray set, $168. (212) 807-1391 or apartment48.com.

3. Bright, bold colors and eye-catching pattern ensure your room will stand out with this accent.
Kilim pattern hook throw pillow, $51.99. Visit wayfair.com.

4. The yellow geometric design of this basket is both modern and primitive.
Ferm Living wire basket, $85. (877) 404-6763 or shophorne.com.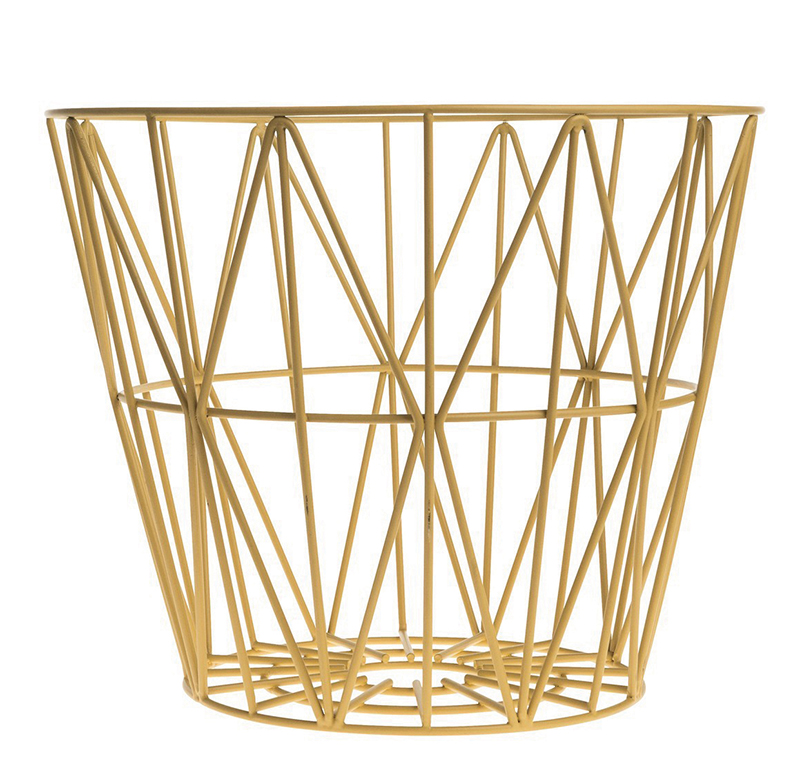 5. Fractals (a pattern that repeats itself in different scales), rooted in a traditional African pattern, become a major fashion statement with this handmade pillow.
Tribal Cushion, $85. Visit safarifusion.com.au.

6. Vibrant color and tribal pattern add lively detail to any room.
Tribal embroidery cotton cushion cover, 28.00 €. Visit en.dawanda.com.

7. These laser-cut coasters at once recall the tropical charm of woven bamboo and the modern appeal of geometric patterns.
Geometric coasters, $32. Visit shoptwine.com.

8. Handmade in Swaziland, this African basket made from reclaimed scrap fabric and dyed grasses adds form to function in a bright, fun way.
Swazi vessel, $229. Visit safarifusion.com.au.