Get ready to plan a getaway this summer! The Wayback Cafe & Cottages is a boutique hotel 8 miles from Austin and we can't wait to book a weekend in one of the sweet board-and-batten style rooms. Opened in December of 2018 by a mother-daughter duo, Vicki Bly and Sydney Sue, the vision for the property was to "create a place for people to feel relaxed, happy, free-spirited and light-hearted."
What started out as the duo's goal to open a small coffee shop has grown into a self-contained cottage resort of sorts. The grounds are home to eight, traditional Texan 1- and 2-bedroom cottages each with hill country views and a touch of vintage decor. Additional amenities include the saltwater pool, cabana, fire pit and on-site cafe. Patrons are welcome to enjoy the property but even if you're just stopping by there's a charming coffee and pastry drive-thru open on weekdays from 7-10am and the cafe is a welcoming place for visitors passing by. Scroll down for a property tour and book your visit here.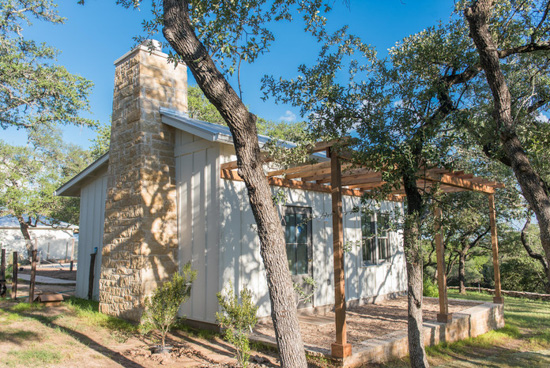 The largest cottage on the property features this gorgeous stone fireplace and custom pergola perfect for lazing the day away.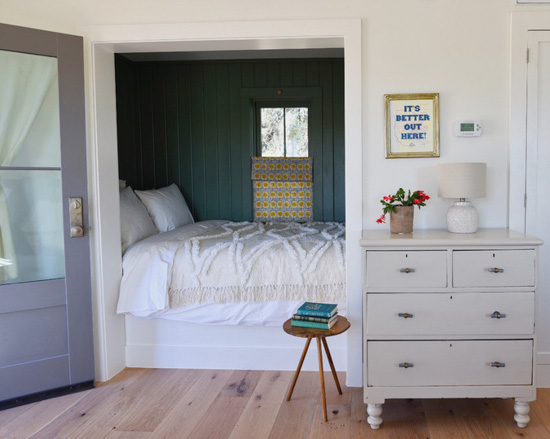 How romantic and cozy is this tucked away bed? The diminutive cottages are great inspiration for small-space decorating and are packed with lessons on how to carve out stylish cozy nooks.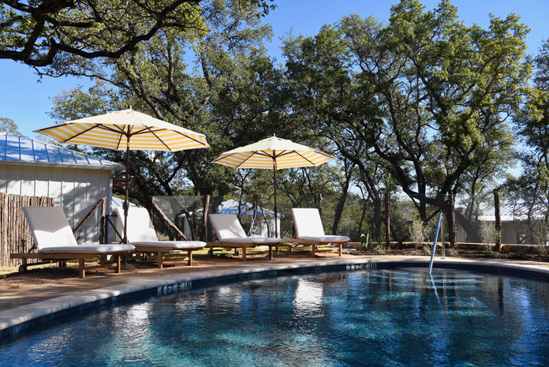 Grab a picnic lunch at the Cabana on your way over to the saltwater pool and lounge around for the day.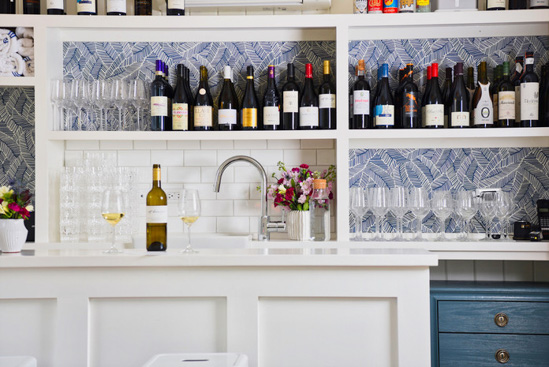 Stop for happy hour and enjoy the curated "Texas Only" wine list!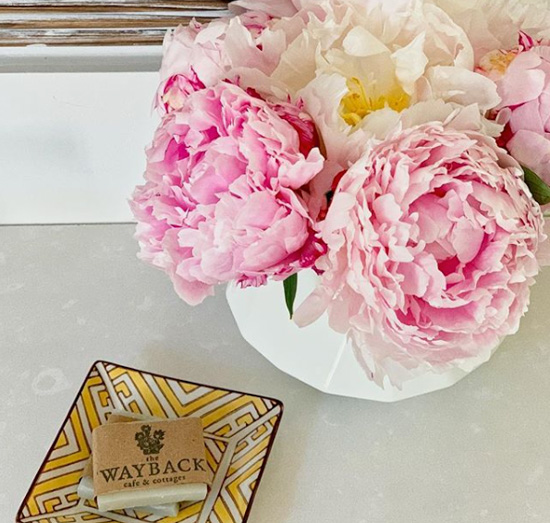 Pink peonies and lovely branding set a welcoming tone in the cottages.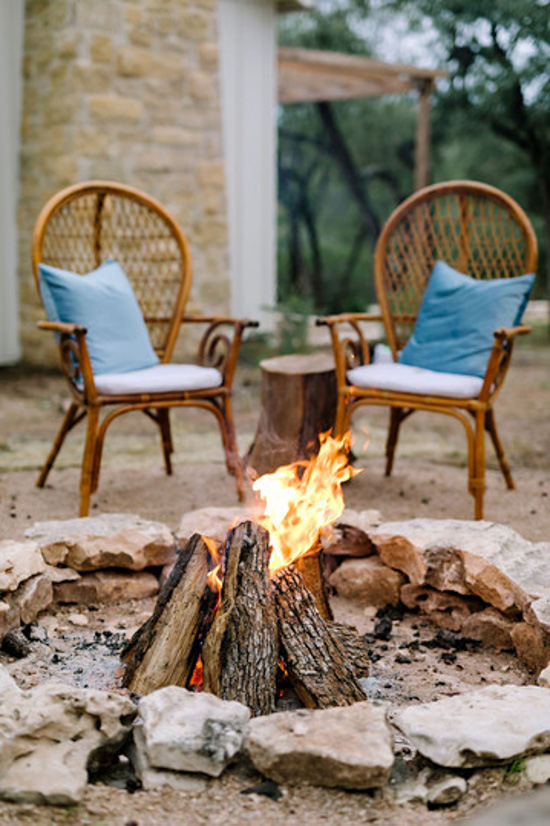 Grab your sweetheart and take a glass of wine outside for a picturesque bonfire at sunset.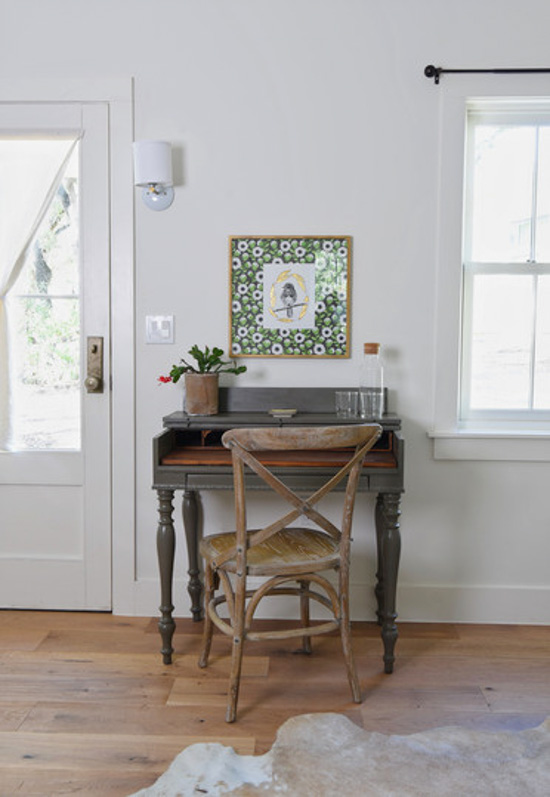 We love anything that inspires slowing down, don't you want to sit at this charming desk and pen a note of encouragement or thanks to someone special? Or perhaps fill some journal pages?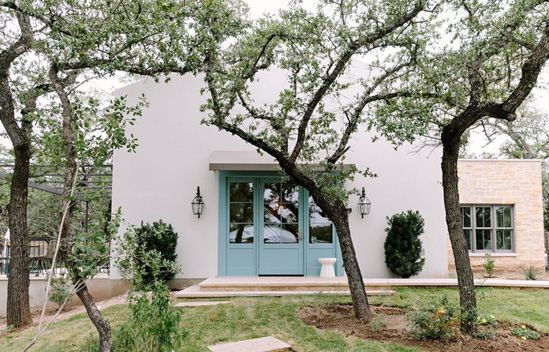 The three-acre property boasts Oaks and other mature trees. The owners lovingly designed the cottages so as to not disturb the nature on the grounds.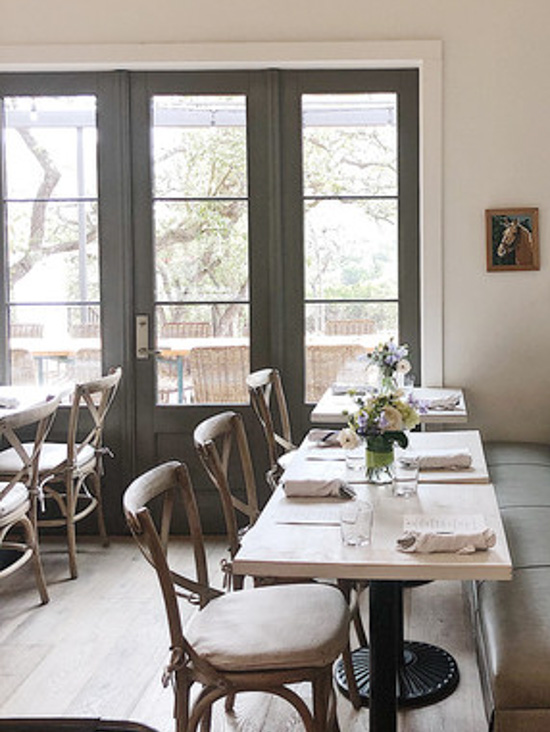 The Wayback Cafe is open to the public and serves up fresh and unique farm-to-table meals.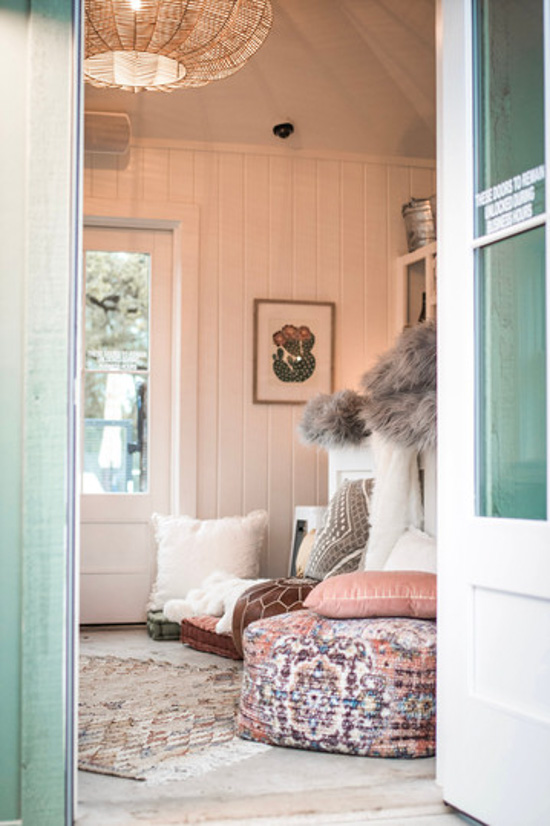 The vision for the property was to "create a place for people to feel relaxed, happy, free-spirited and light-hearted."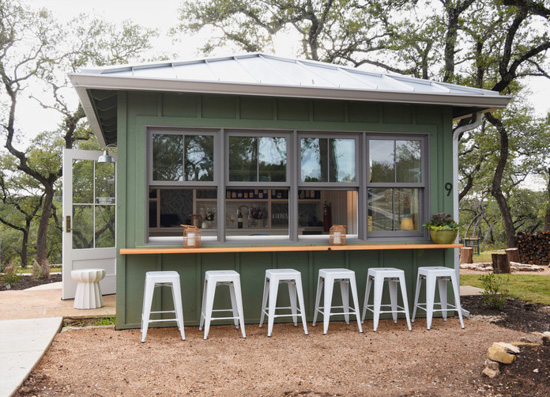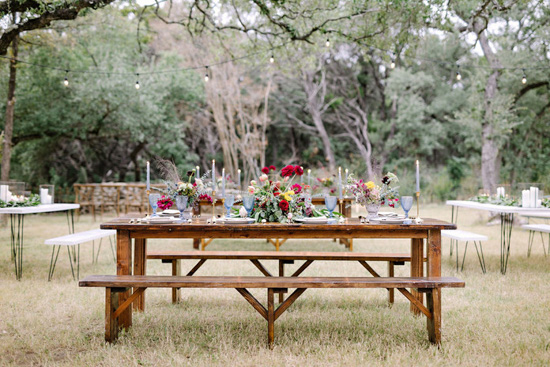 The Wayback offers full property buyouts and welcomes hosted events, retreats or even wedding celebrations. Here is a lovely example of a tablescape to help you envision what your guests might see if you choose this as your venue.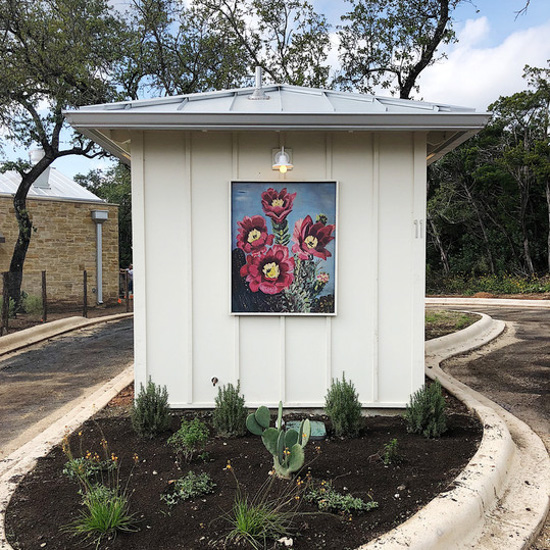 How sweet is the drive-thru coffee stand? Open on weekday mornings, what a great place to stop on your way out to site-see in Austin!
Want more travel ideas? Check out this post on English Country Cottages!
Of course, don't forget to follow us on Instagram, Facebook and Pinterest to get your daily dose of cottage inspiration!