Maine Landscape designer James McCain says getting the quintessential cottage garden look is simple if you lay the right foundation. But it's also easy to overlook a few key things during the planning stages. Here are his top 10 things you should know when you start to plot out yours.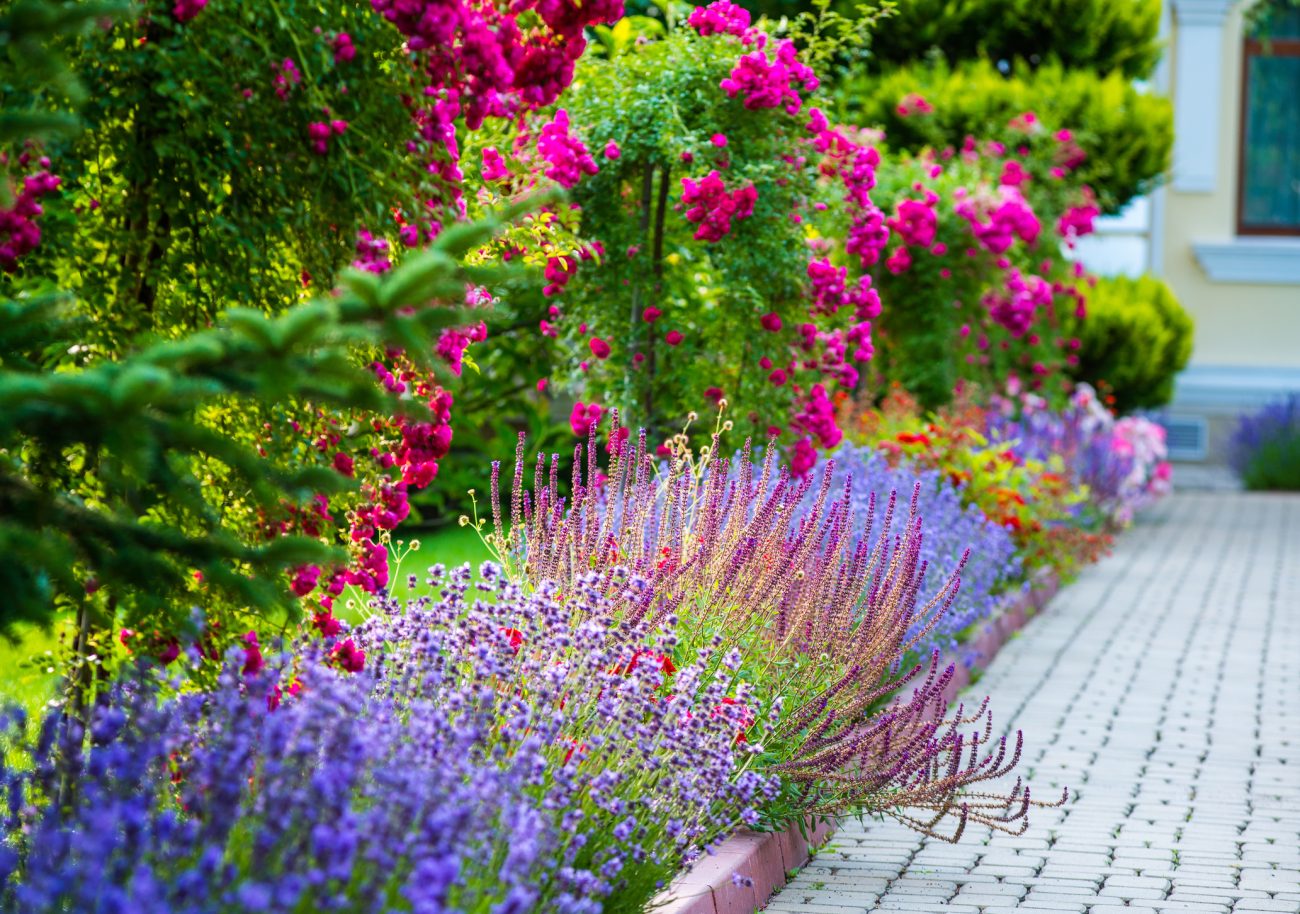 1. Keep in mind that the mature plant size advertised in most catalogs and websites is in reality only a 3-5 year size, so double that number when considering if the plant will fit your space.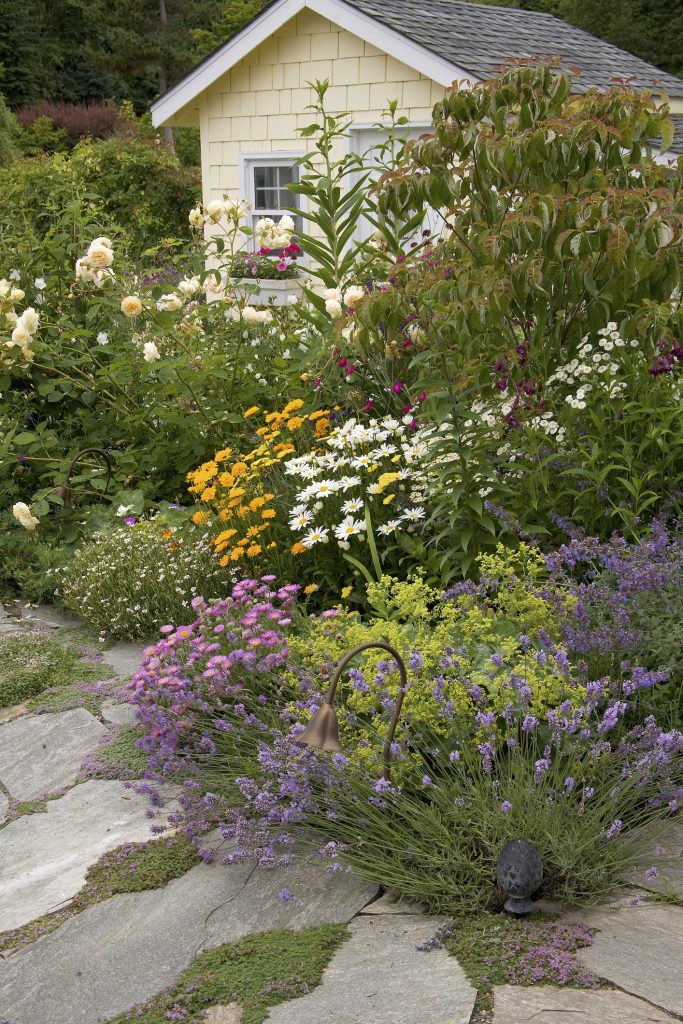 2. There are many slow-growing plants that once grown to your ideal are easily kept to size by a single annual pruning or pinching back. That being said, it IS an annual task that if neglected can become a much more challenging job down the road (see the next tip).
3. Prune back hard a plant that is too large for its space, if you are unable or reluctant to move it. Before you begin, however, consider how your pruning can maintain or restore the plant's ideal natural habit and character.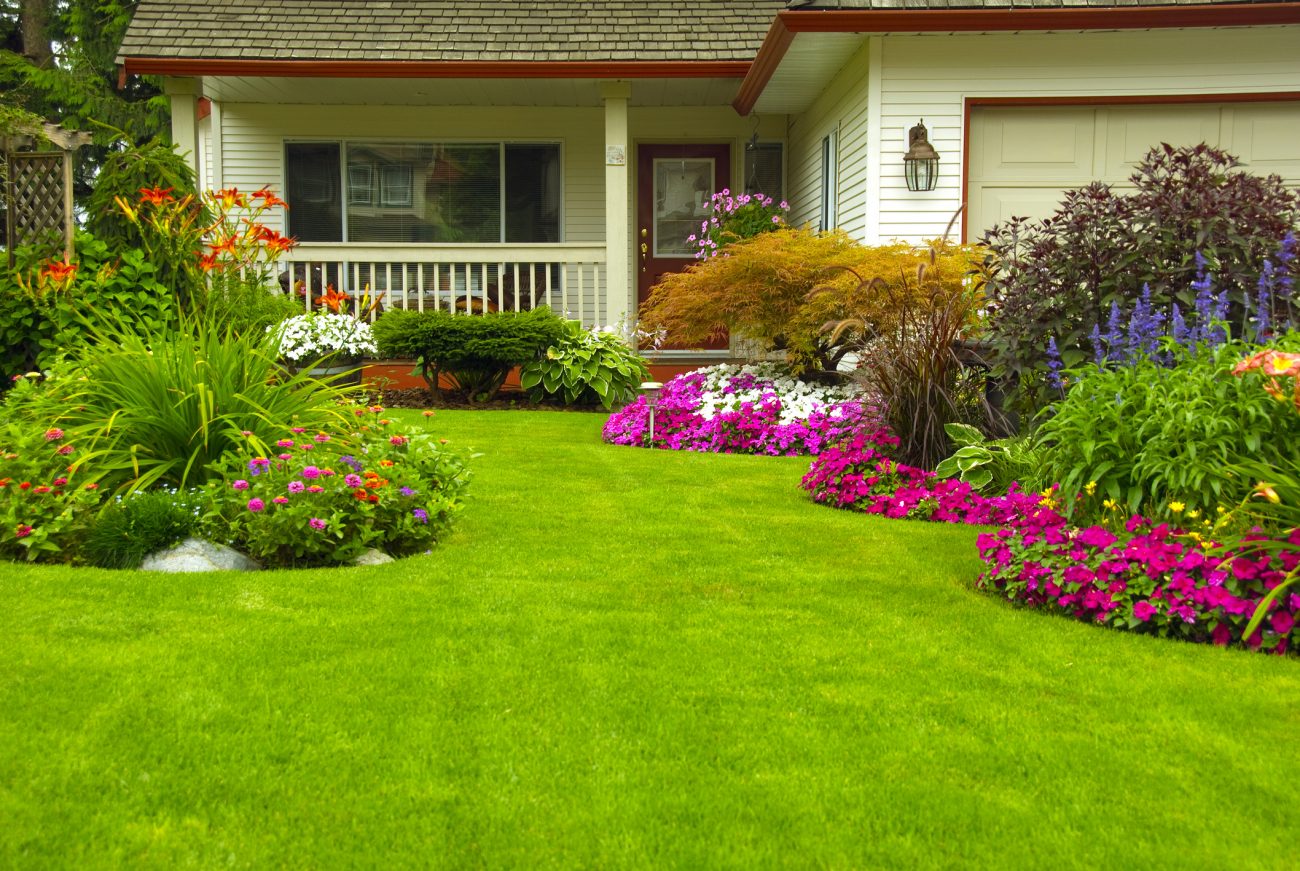 4. Although it can be nice to arrange plants symmetrically about an entrance to a symmetrical part of the house, it's nice to break down that symmetry as the beds move away from the central axis; especially if the house itself extends off to one side and not the other, or there is more yard space to one side than the other. This can make the garden more interesting and visually dynamic.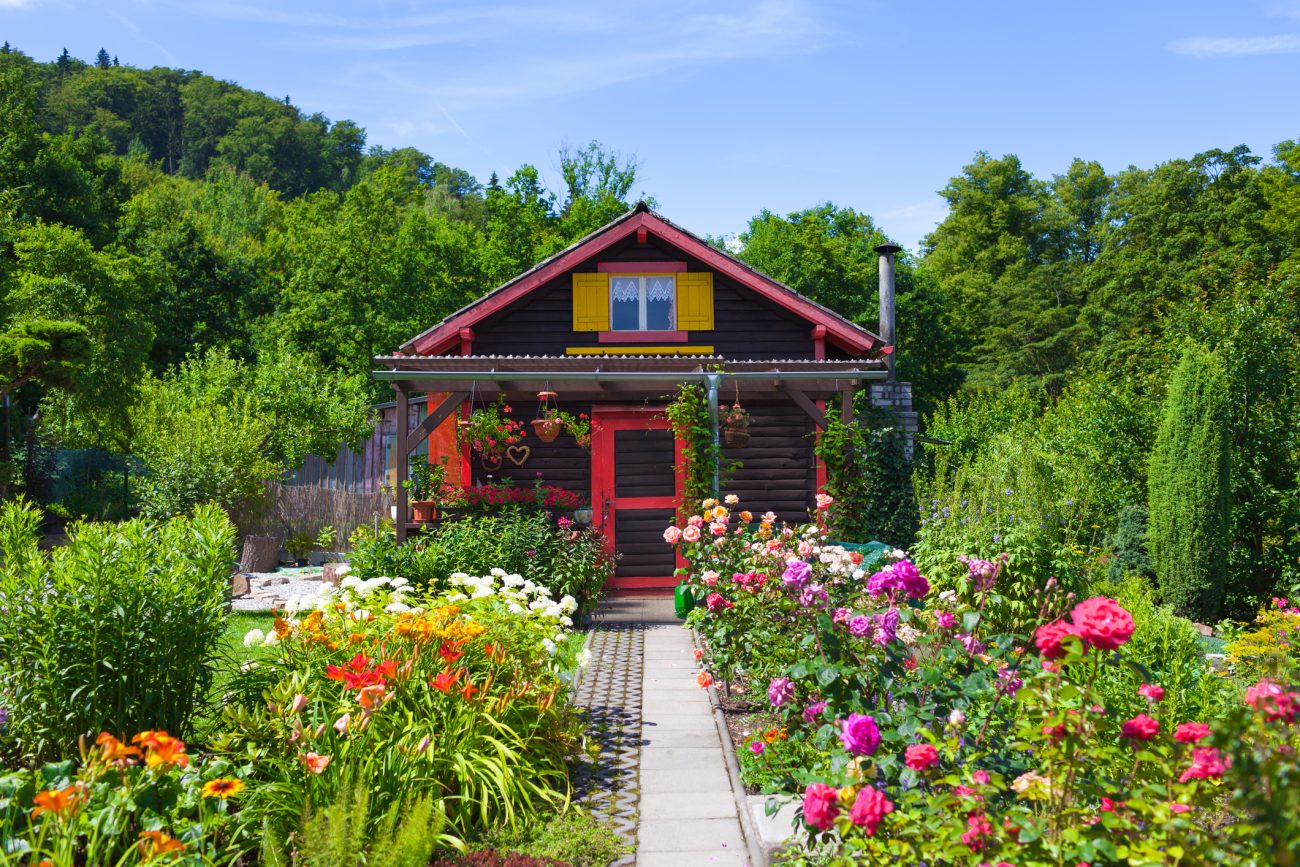 5. A sense of balance can still be achieved by considering the visual weight of the different planting components. For example, a cluster of three shrubs of one species planted on one side of the stoop could counterbalance a single larger shrub of another species.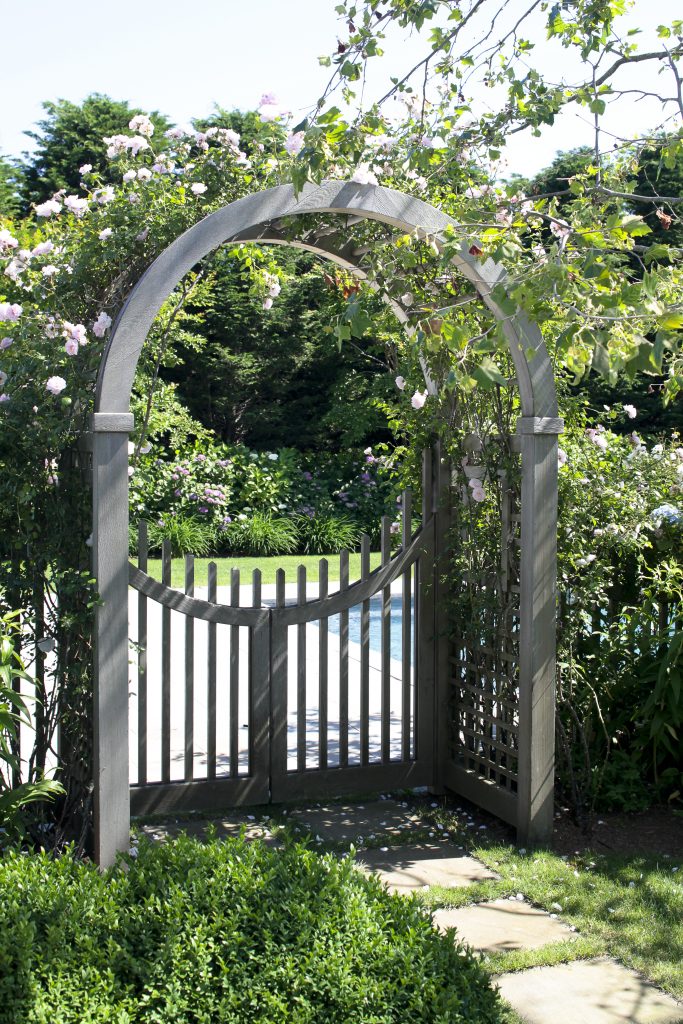 6. Window boxes and flower pots provide small and regular creative opportunities, as does topiary. Consider placing some of these things near gates, walkways, porches, windows and entrances.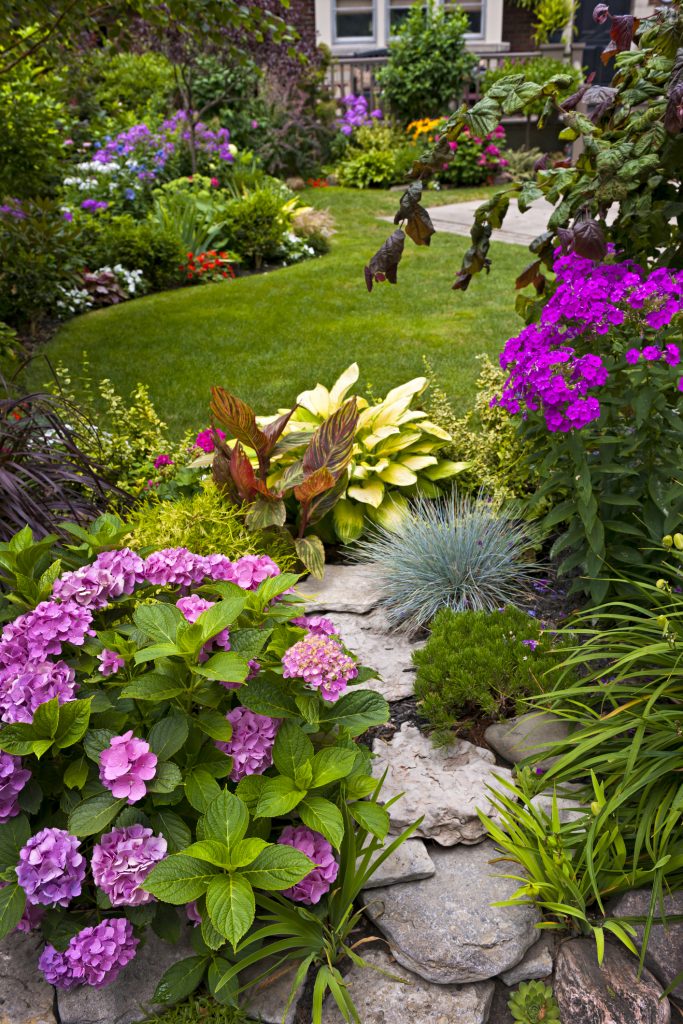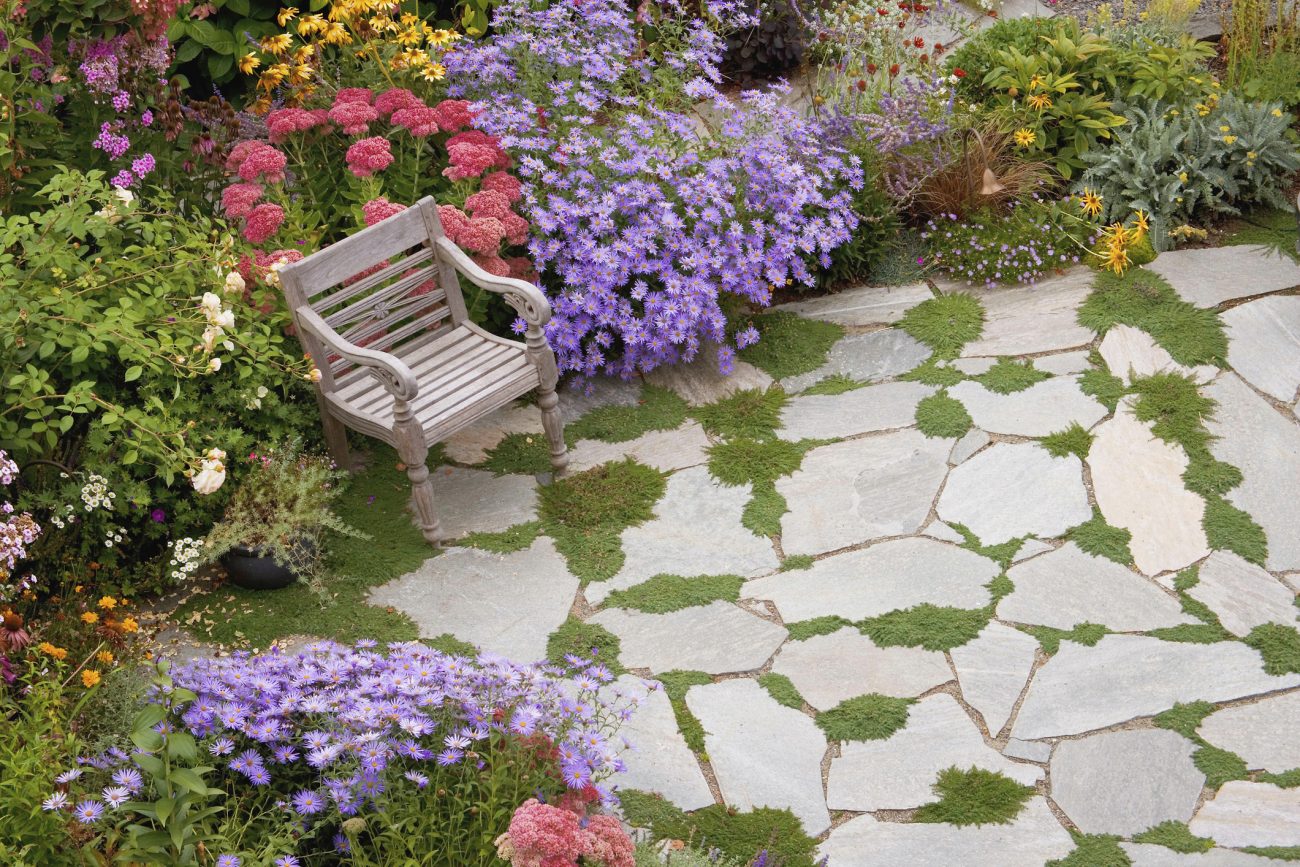 7. If you want to incorporate a wider variety of colors in your garden, consider doing so in different seasons. For example, you could enjoy a few bright, saturated, jewel-toned colors in early spring with flowering bulbs, followed by a softer more diffused color scheme in late spring through early summer, and then ride out through high summer and fall with an earthy color palette.
8. Focal points such as a specimen plant, sculpture, a bench or other objects that are chosen and placed with consideration can be wonderful, but one focal point is more than enough within each distinct area in the garden.

9. Provide some breathing room. Too many focal points in a small space can really dilute the effect of your intention.

10. The same applies for plants that have gold, purple or variegated foliage. Their overuse within a small garden can be nauseating, but there are exceptions to everything. I happen to have a soft spot in the shade garden for some of the more softly variegated Hostas. The trick is to incorporate plenty of solid green, gray and blue foliage within the tapestry.