The weather is warm, the farmer's market is full of fresh fruit and vegetables, and you want to spruce up your yard. These beautiful blooms to add to your landscaping to create the perfect, quintessential cottage garden!

Roses (Rosa spp.)
This one's a classic for cottage gardens. Rose varieties have a world of their own, and rose enthusiasts often categorize the species for distinctive features such as smell, color and size. Plant several varieties to get the full rose experience in your cottage garden.
While the varieties are endless, there are a few care tips universal to the genus. Roses need full sun—the less sun they receive, the less they'll bloom. They also like lots of water, but don't drown them. Early each spring, prune your rose bushes back to almost the nub. This sounds scary, but they love hair cut and will grow with vigor.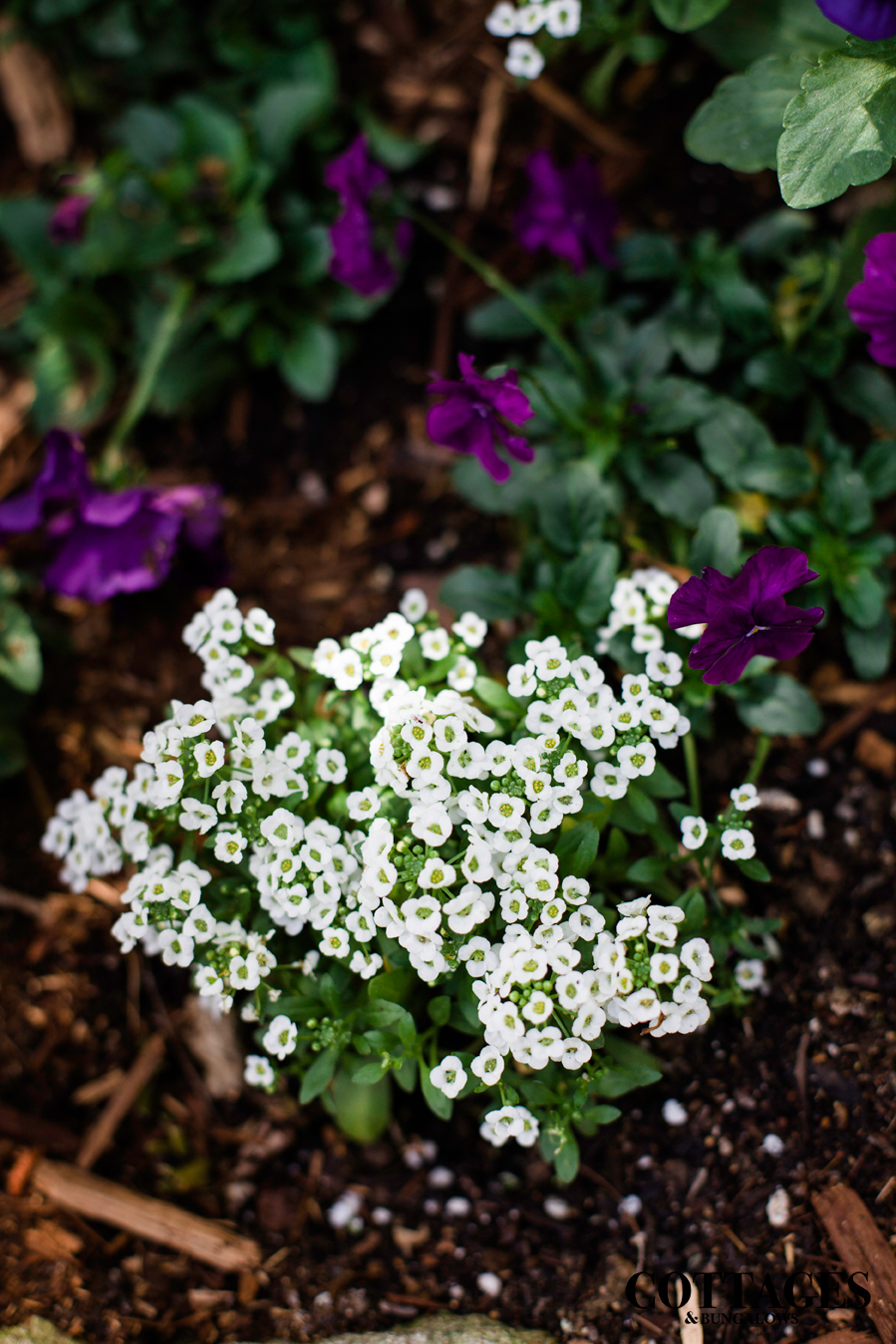 Sweet alyssum (Lobularia maritima)
This little beauty works well as a small border flower because it provides a burst of color and will stay low to the ground. The different varieties show off a spectrum of colors, such as white, pink, purple and red.
Sweet alyssum is an annual, so you'll need to replant it every year. But don't worry—the plant likes to reseed, so you may not have to purchase new plants next spring if volunteers grow. You can plant the annual in partial shade, but it likes full sun best. You'll also want to keep it well watered, with moist soil at all times.

Lobelia (Lobelia spp.)
Lobelia is another small border plant with fantastic color. The most common species have blue-purple flowers, but you can also find varieties with white, pink and red blooms.
Another annual, you can sow lobelia seeds directly in the soil after the last frost and watch them pop up like weeds. Make sure they get at least 6 hours of sun every day, and keep the top six inches of soil moist.
One problem you might encounter is leggy plants. If this happens, pinch off the last 1–2 inches of growth. To avoid this problem entirely, deadhead the flowers regularly, which will encourage new blooms in a compact area. If you want lobelia next year, let the plants set seeds at the end of summer.

Pansies (Viola tricolor)
Pansies have many names, including heart's ease, come-and-cuddle-me and Johny jump up. It's easy to see why these flowers are perfect for a cottage garden: they're fun, friendly and look like they have smiling faces.
Pansies like cooler weather, so they're perfect to give your garden some spring and fall color. They're full-sun annuals, though if you live in a hot region they'll need some shade. You don't have to water them as much as sweet alyssum or lobelia—water regularly, but let the soil dry out before you water again.
To prolong the blooming season, deadhead your pansies when their flowers start to die.

Foxgloves (Digitalis spp.)
Foxgloves make a great addition to a cottage garden because they add height and color. This plant is a biennial, so you'll get an additional growing season as long as the plant is happy. For cooler regions, full sun is best, but in warmer climates, the foxglove will need shade. You'll also want to keep the soil moist at all times.
Foxgloves reseed in abundance, which is great if you want them as a continual feature in your garden. Just make sure you don't mistake the volunteers as weeds next spring! If you want to decrease reseeding, try using the blooms in a bouquet or two.