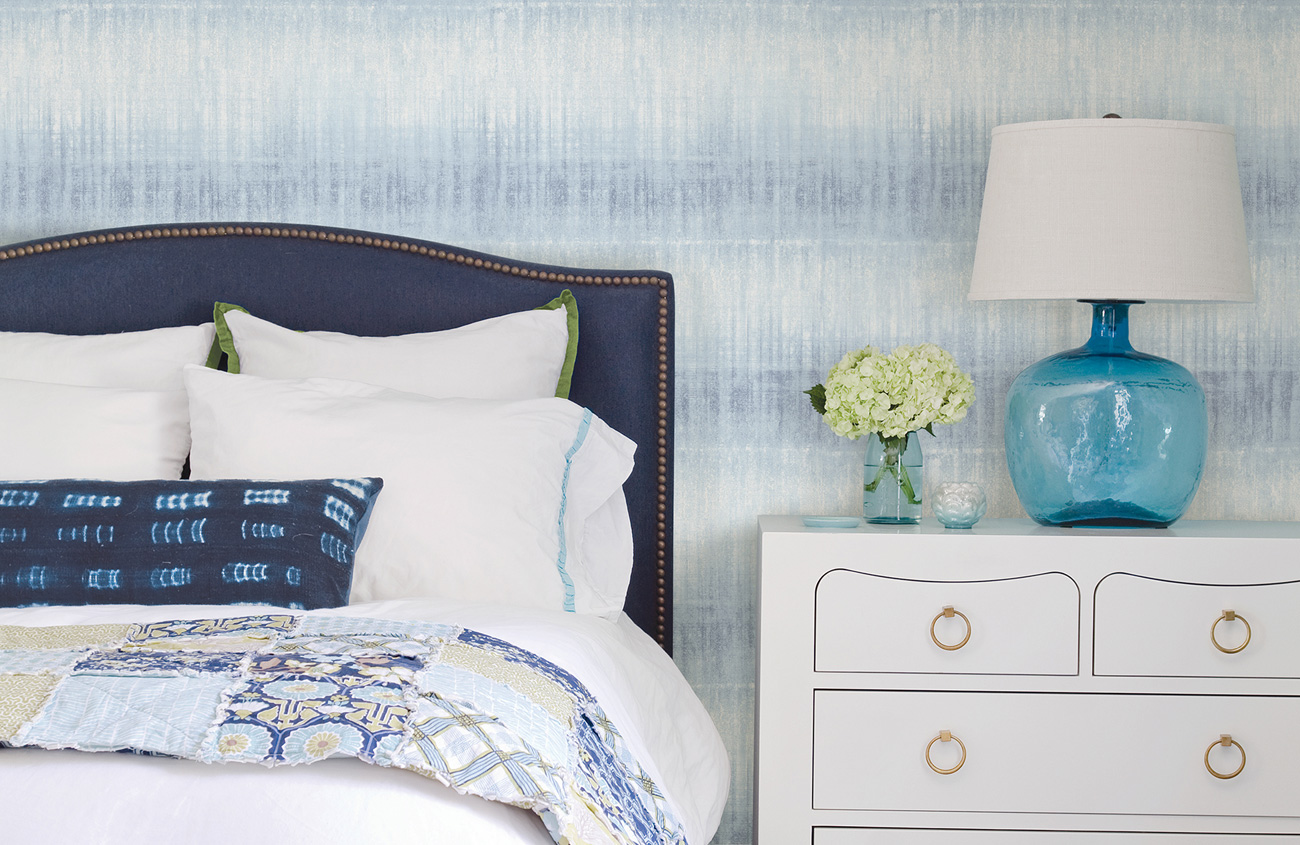 Wallpaper is an easy way to change up the look of a space, but many people shy away from it for fear that it can be costly or overwhelm a room. But truth is wallpaper options have become more affordable and easy to apply. Plus, it's a fun décor choice for making a wow statement—the trick is to make it look fresh and modern instead of stuffy and outdated. Here are a few tips, and our favorite picks.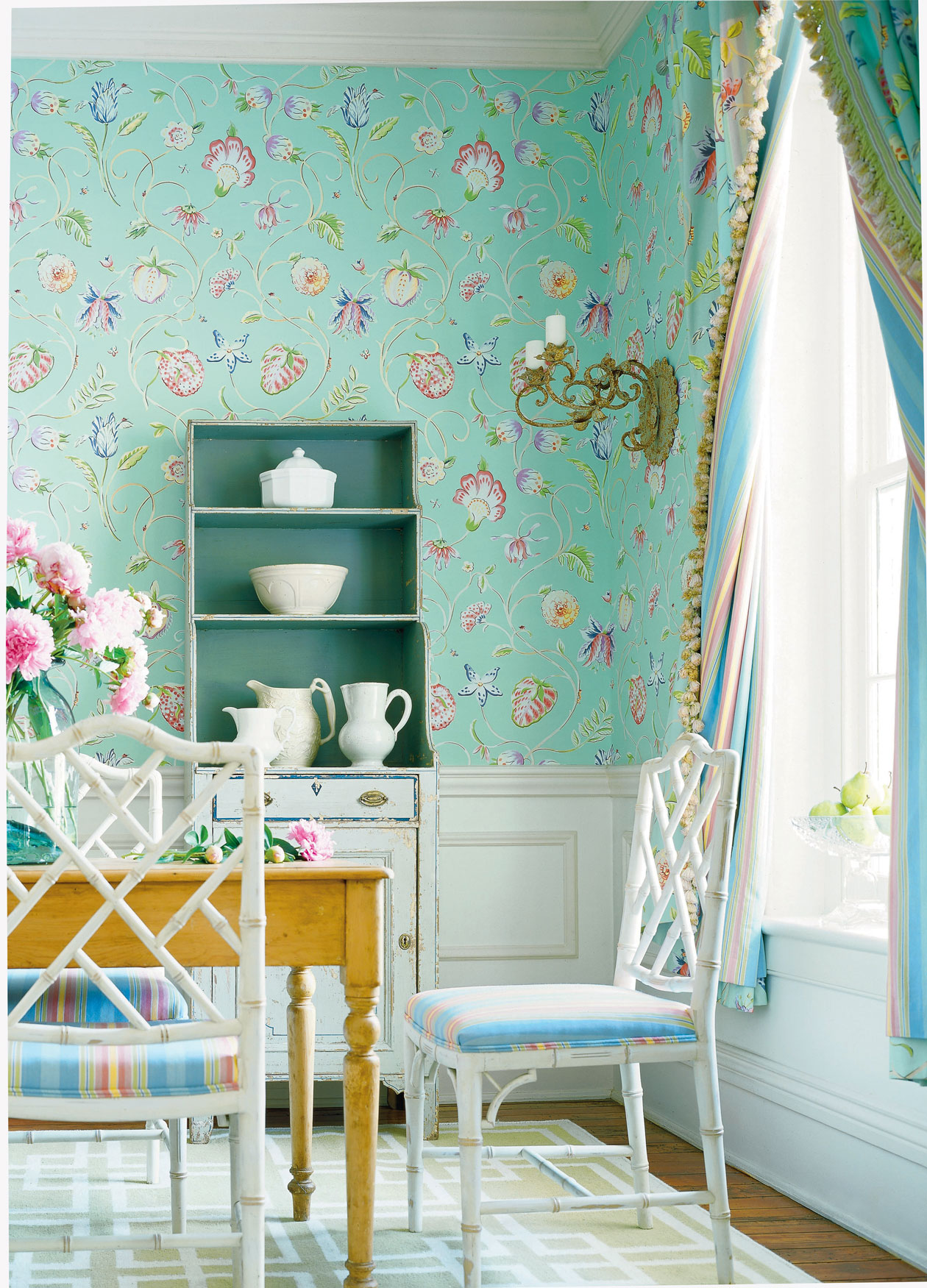 From the Serendipity collection, Westfield in aqua by Thibaut Design.
Use Bright Colors. This floral print by Thibaut Design employs vivid pinks, blues and yellows against a pale aqua background. Notice, however, that the whole pattern doesn't have to be bright to give a fresh feel to the room. The pastel aqua complements the brighter floral pattern.
Offeset The Wallpaper With White. The wallpaper in this breakfast room doesn't reach all the way to the floor. Instead, white panels with a border of crown molding separate the wallpaper from the wood floors. This gives the eye some breathing room, so the pattern doesn't feel overwhelming.
Keep Other Elements Light And Airy. The table, chairs and hutch are all light-colored or white, which also helps balance out the busy wallpaper. The wood floor does have a darker stain, but the designer added a light-colored rug to keep things fresh and airy in this breakfast room.