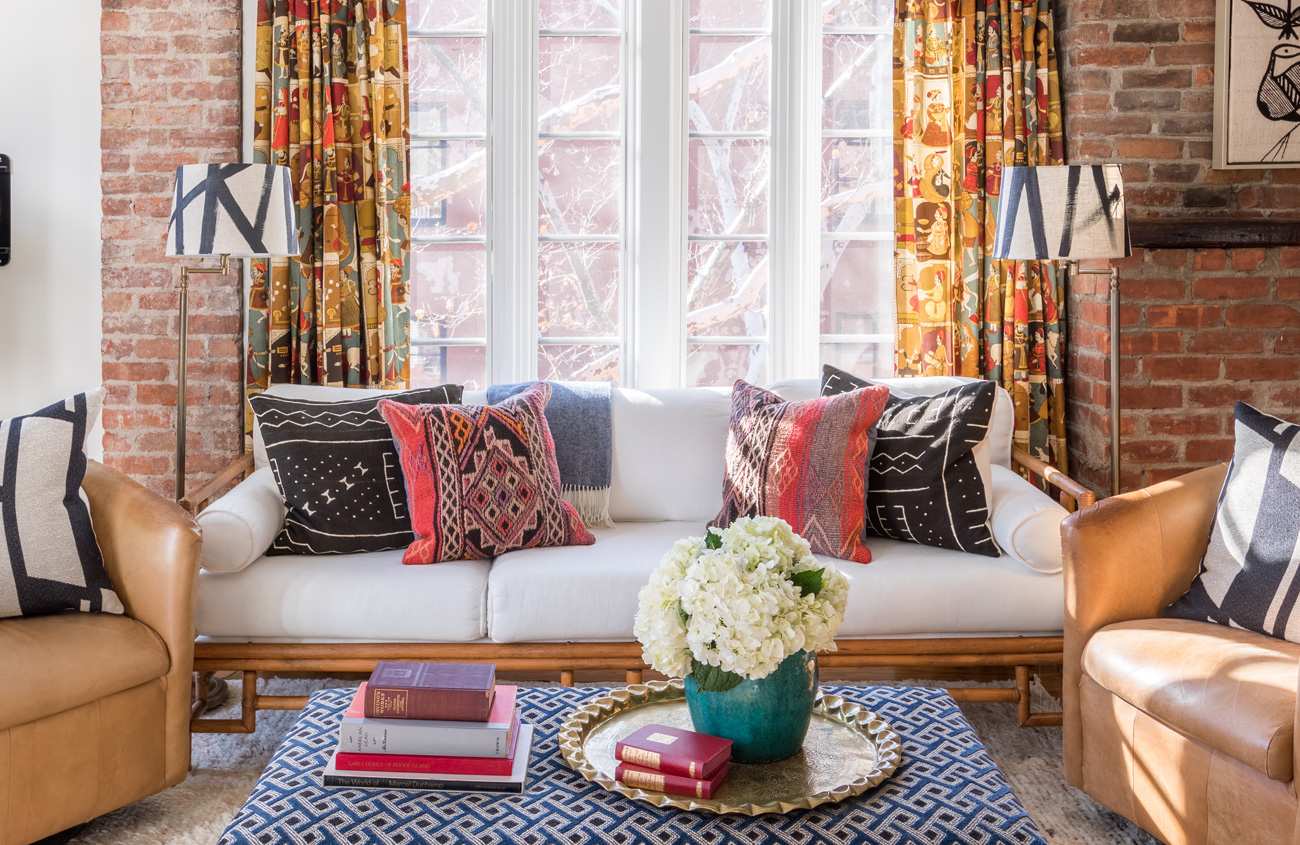 If you're a travel junkie who collects local souvenirs like a magpie, you're in luck. Designer Cameron Schwabenton of Cameron Stewart Designs can help you turn your globe-trotting collections into a chic and stylish way of decorating with travel finds. Afterall, Half the fun of traveling is coming home—with something for your interiors, of course! Items purchased on a trip are special because they bring back memories and lend a sense of adventure to your home. This Brooklyn apartment she recently showcased those skills in is only 800 square feet but Cameron turned the small layout into a cozy place brimming with antiques, books, and items the clients purchased while traveling. Here are Cameron's tips for shopping abroad and creating cohesive designs with pieces purchased from a variety of places.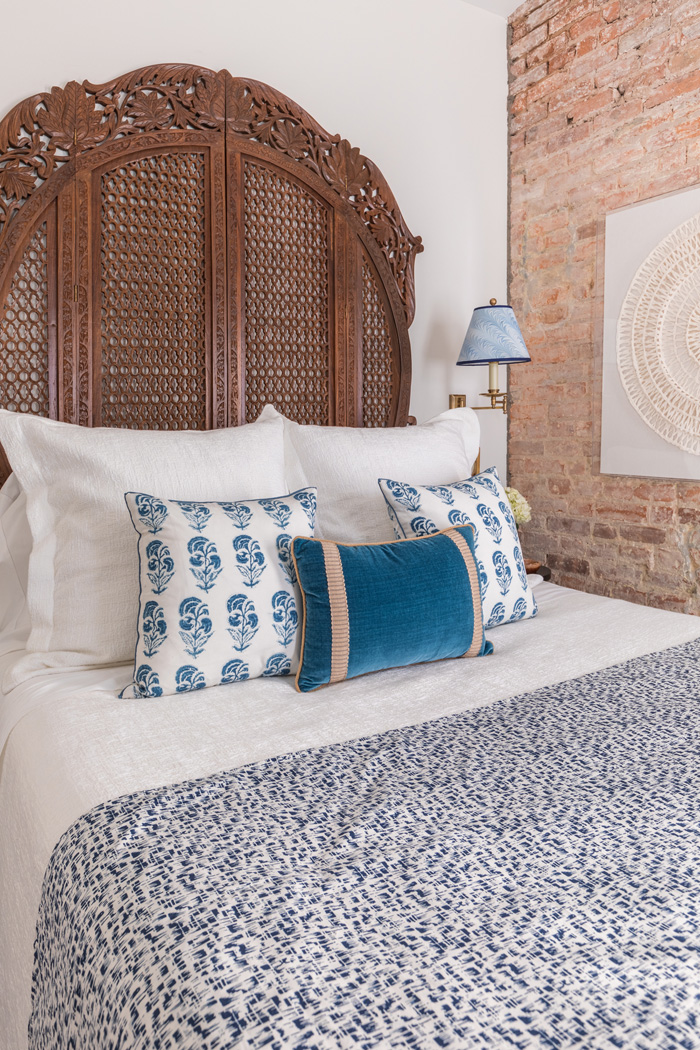 1. Like a Local. Shop local and handmade when you travel, you will never regret it. These stories and memories of meeting local craftspeople will last a lifetime.
2. Shadowboxing. Custom shadowbox frames are a great way to unify and maximize the impact of a collection. They also allow you to adjust the scale to fit the space. Use a contrasting or similarly colored frame to enhance the color.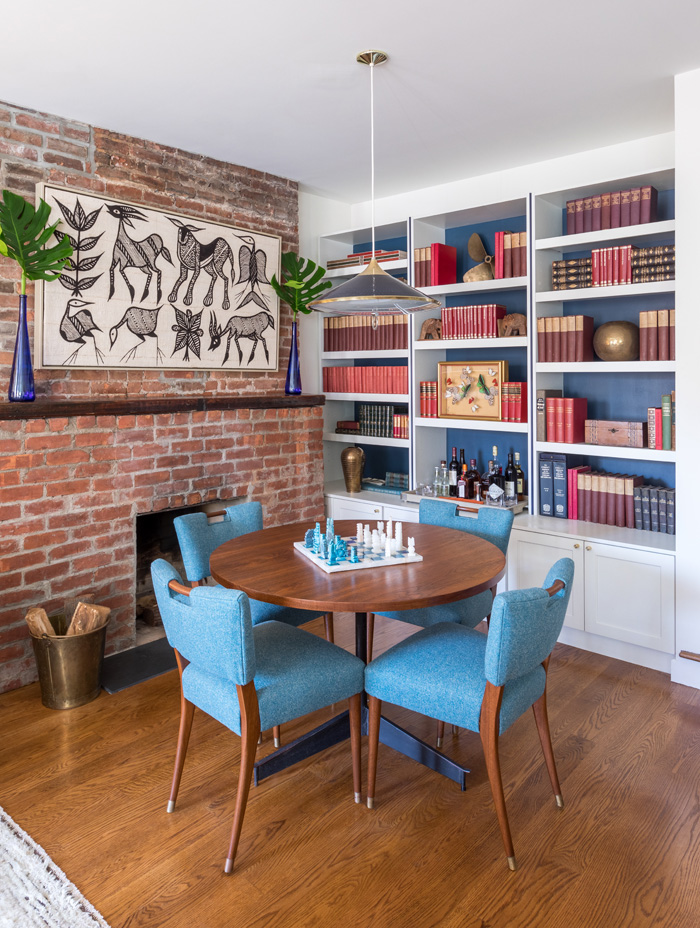 3. A Place of Pride. On a bookcase, think large scale for objects, otherwise they get lost among the books
4. Proportion is Key. Scale and relationship is important. Think large for art or a collection of smaller pieces to create a gallery for high impact.
5. Looking Back. Consider the background, is it neutral or have a simple surface? Unusual finds are an easy way to add color or texture or both.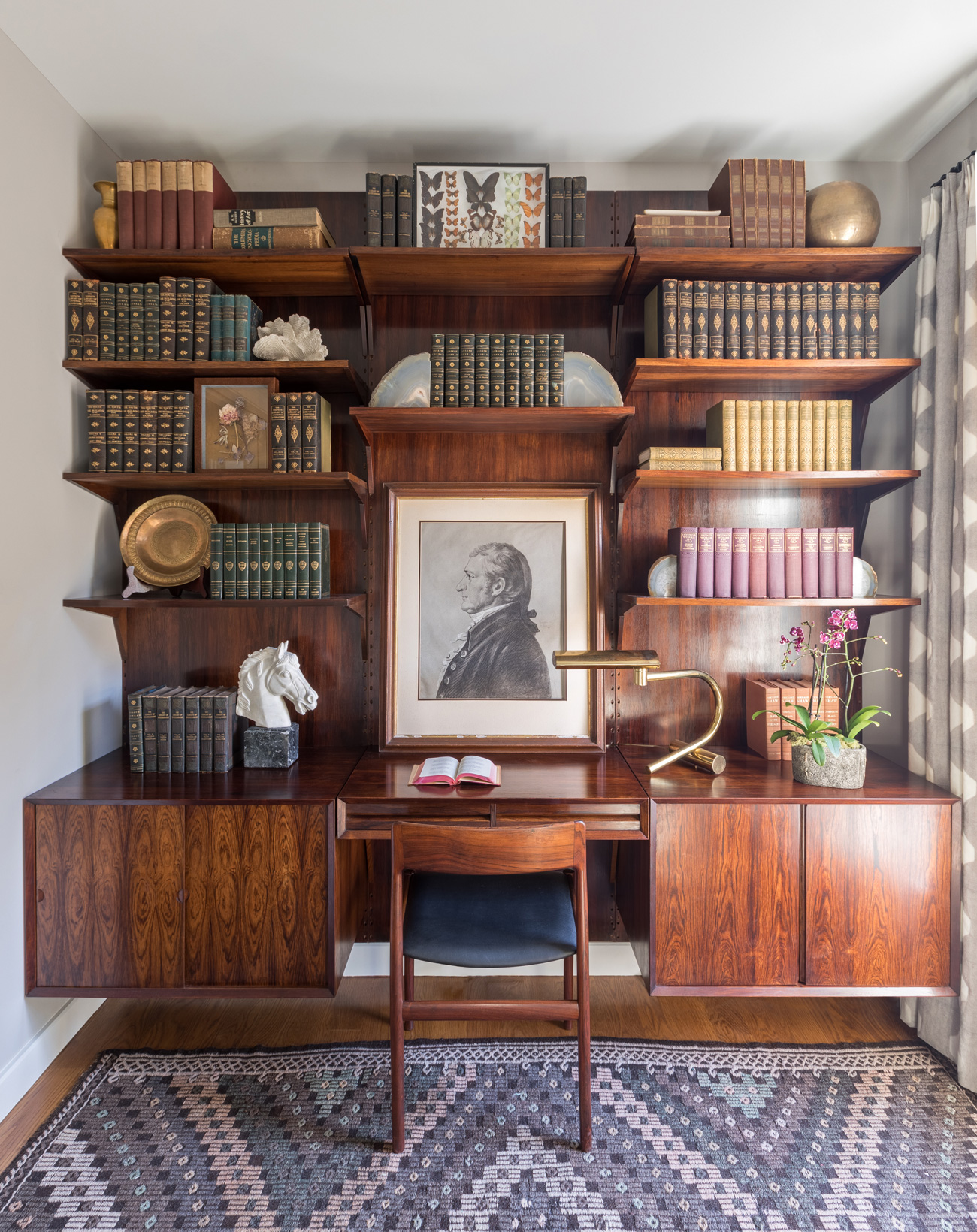 Want to see the full tour? Pick up a copy of the august issue here!