Deep navy walls, vibrant pink patterns and bold shapes? There's a lot about this small bedroom makeover that defies the so-called rules of design. But when Jodi Davison set out to redecorate her daughter's room, the prevailing spirit was go big or go home. Here's how she made bold walls in a bedroom work:
Color
As these sapphire-toned walls suggest, take the plunge and paint that bold color you have always wanted! When paired with lighter colors like pink and white, the deep blue doesn't drown the room with its dark tone. Rather it makes the space feel like a jewel box. Finding the right balance is the key to making those bold choices. Jodi created a lovely contrast with the bright white patterns of the headboard and lighting. Use a bold-patterned fabric like Jodi did with the bedding to help you find colors that work well.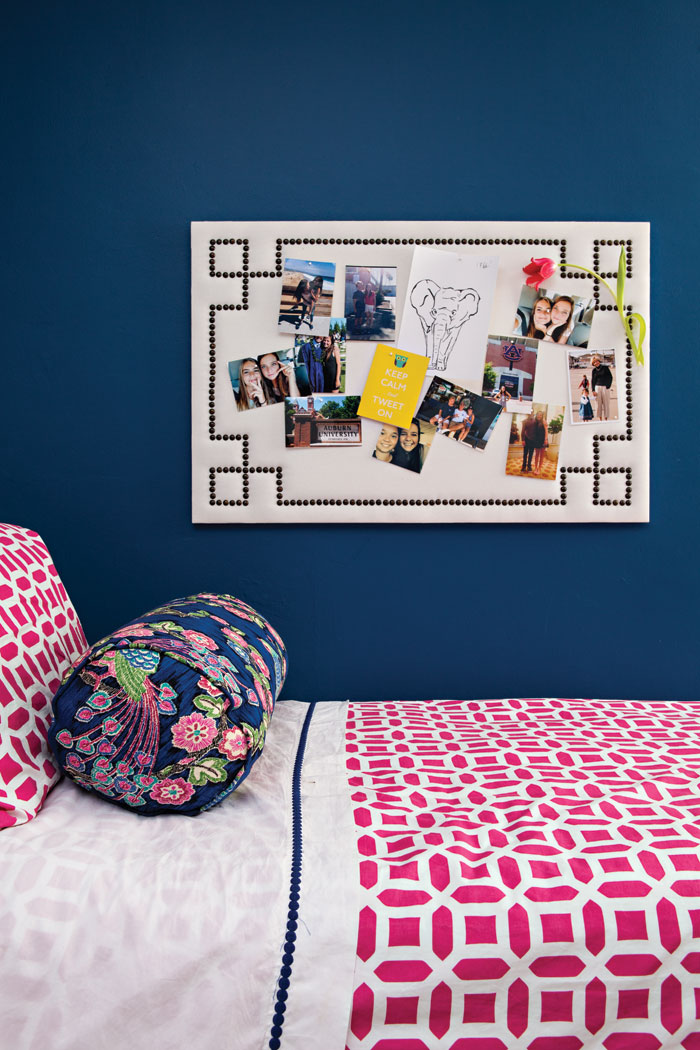 Pattern
A geometric design in the bedding creates a striking visual break that contrasts with the solid color of the wall. As central pieces of the bedroom, the beds are great places for a vibrant pattern. The variety of patterns makes this room exciting, as well as the cohesive scheme that unifies the pieces.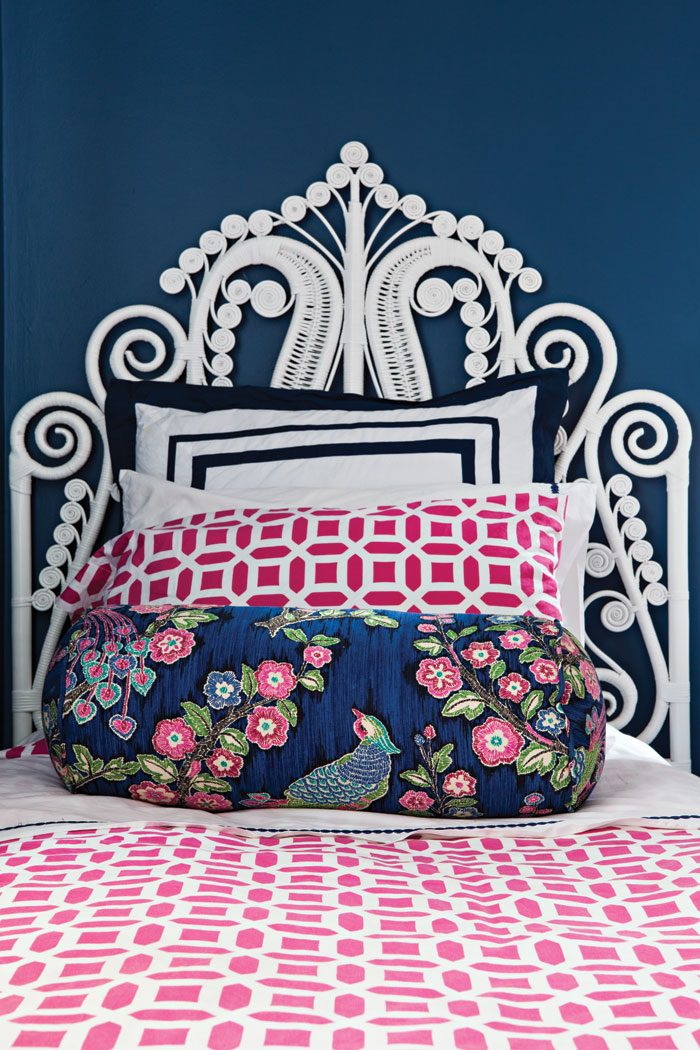 Statement Pieces
To drive the look home, Jodi opted for two statement-making elements to finish off the space and become the focal points of the room. The white peacock headboards pop against the deep blue, a perfect bit of modern feminine style. And the lacy pendant light adds a fun, lighthearted and fresh signature touch.
Get This Look