There's something so familiar and comforting about the hallmarks of the holidays: the profusion of reds and greens at the grocery store, the peppermint-flavored
mochas at the coffee shop and the carols playing over the speakers at the mall. But there's nothing better than coming home to your own festive farm hideaway—and then inviting your nearest and dearest over for hand-warming mugs of cocoa and a gift exchange.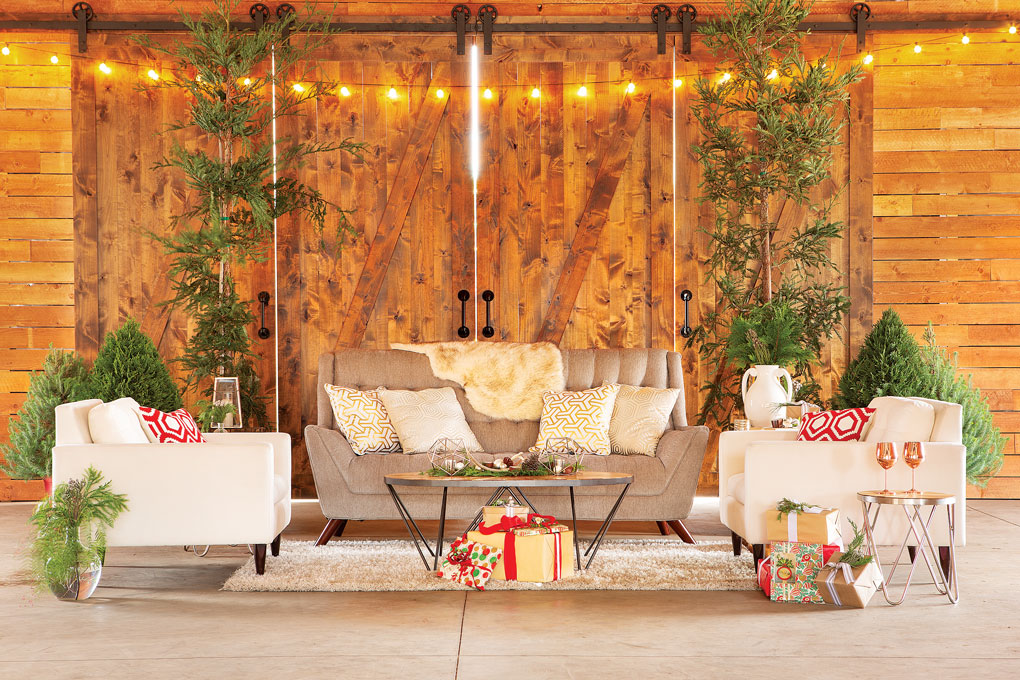 No one understands this better than stylist extraordinaire Sylvia Asmussen, the owner and CEO of Madam Palooza, a vintage rentals company. "Your home is the most important place to be, especially during Christmas," she says. "I decorate my entertaining spaces so that they are festive and serene, which encourages my loved ones to visit often and stay longer."
I decorate my entertaining spaces so that they are festive and serene, which encourages my loved ones to visit often and stay longer.
Using pieces from her company and her styling expertise, Sylvia partnered with Owl Creek Farms owners, Kerry Casler and  Kimberly Brown, to create cheery, inviting holiday tableaus on Owl Creek Farms' beautiful grounds.
Festive Farm Eats
A hot beverage and dessert station mixes the traditional with the unexpected. The station comes alive with a Midcentury Modern-meets-urban-farm theme. "We designed and built a retro 1960s white backdrop and placed it behind a rustic plank table and barnwood crates," Sylvia says.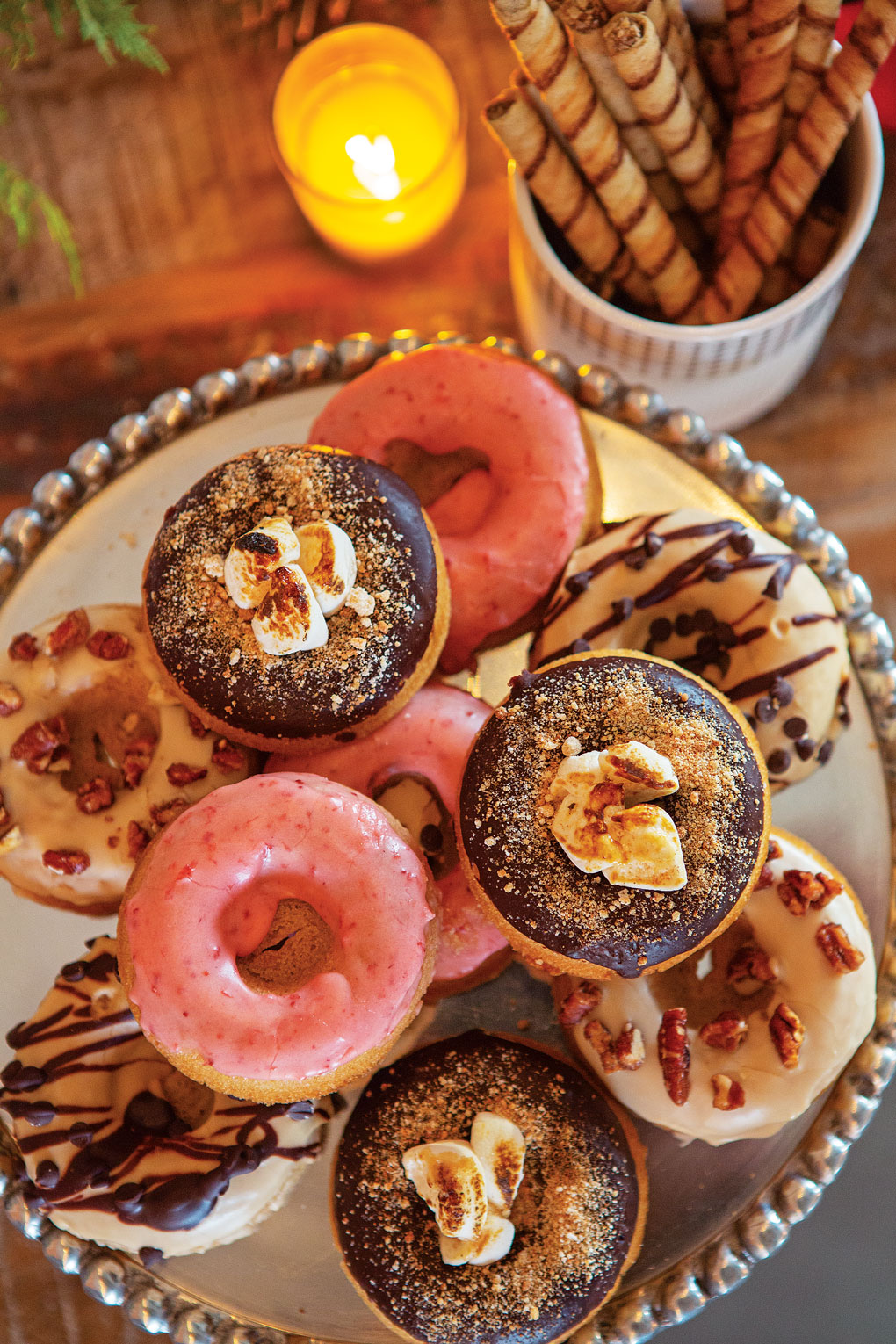 She layered in fresh greenery to add texture and aroma to the station and then
incorporated micro elements, like homemade square marshmallows and candy canes and cinnamon sticks for stirring.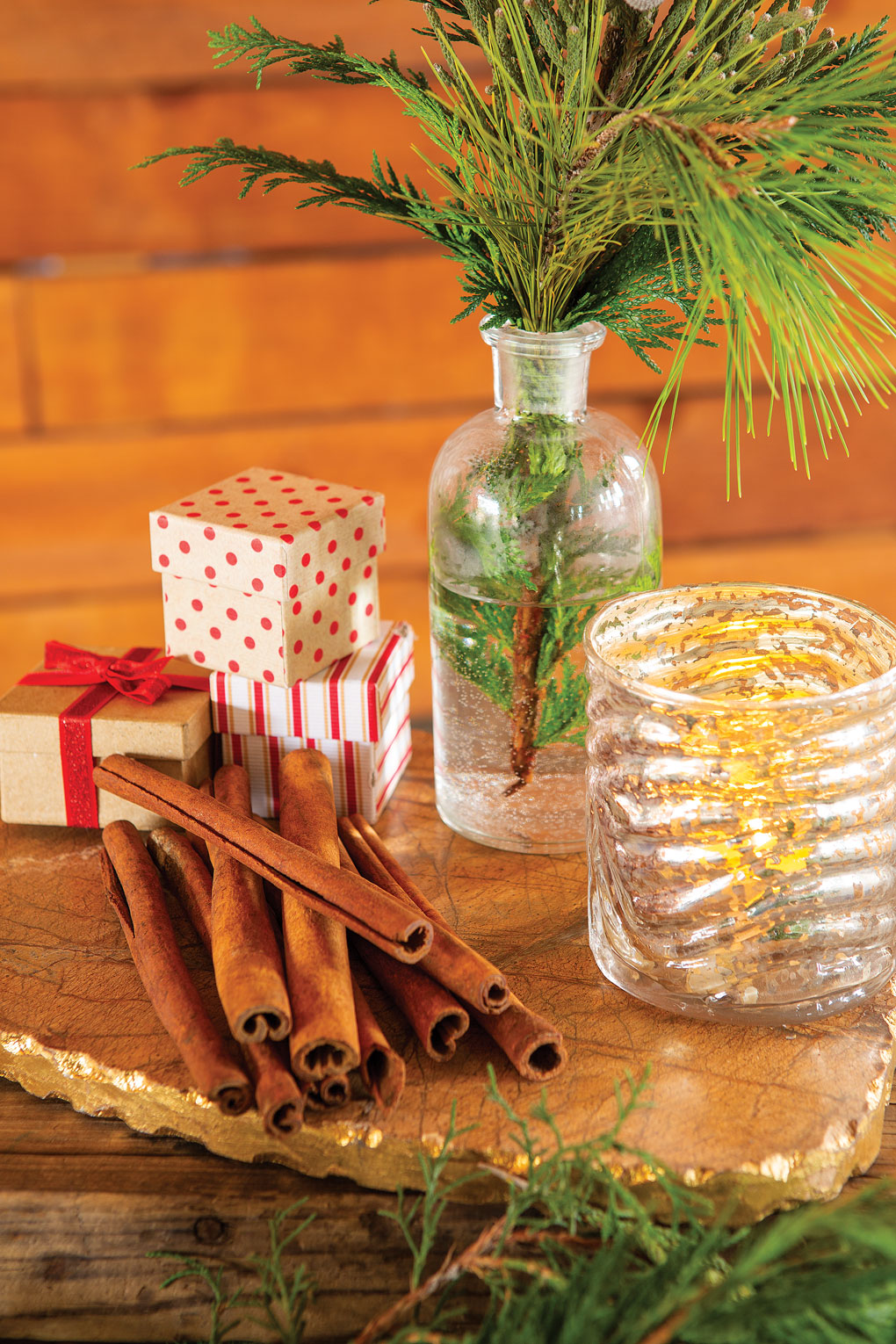 Good entertaining requires attention to taste as well as visuals. Sylvia carefully paired her holiday-flavored doughnuts with dark chocolate cocoa. "Since the doughnuts had a variety of different toppings and flavors, I kept the hot chocolate as simple as possible," she explains. When it comes to setting up your own dessert and beverage station for entertaining, add retro details for a fun aesthetic. And if you opt for holiday doughnuts, you'll find they are delicious and don't require any cutlery, a hosting godsend.
Christmas Seating
A good conversation setup is essential for holiday entertaining and can be achieved in any living room. For this inspirational tableau, Sylvia went for a White Christmas in Southern California aesthetic. "I love the midcentury vibe, so I used furniture from that era that had a neutral color palette," Sylvia says. "This allowed me to introduce pops of my favorite Christmas colors: red, gold and green. I added geometric-red-print and gold-gilded pillows and brought in texture with a shag rug and faux fur draped over the sofa."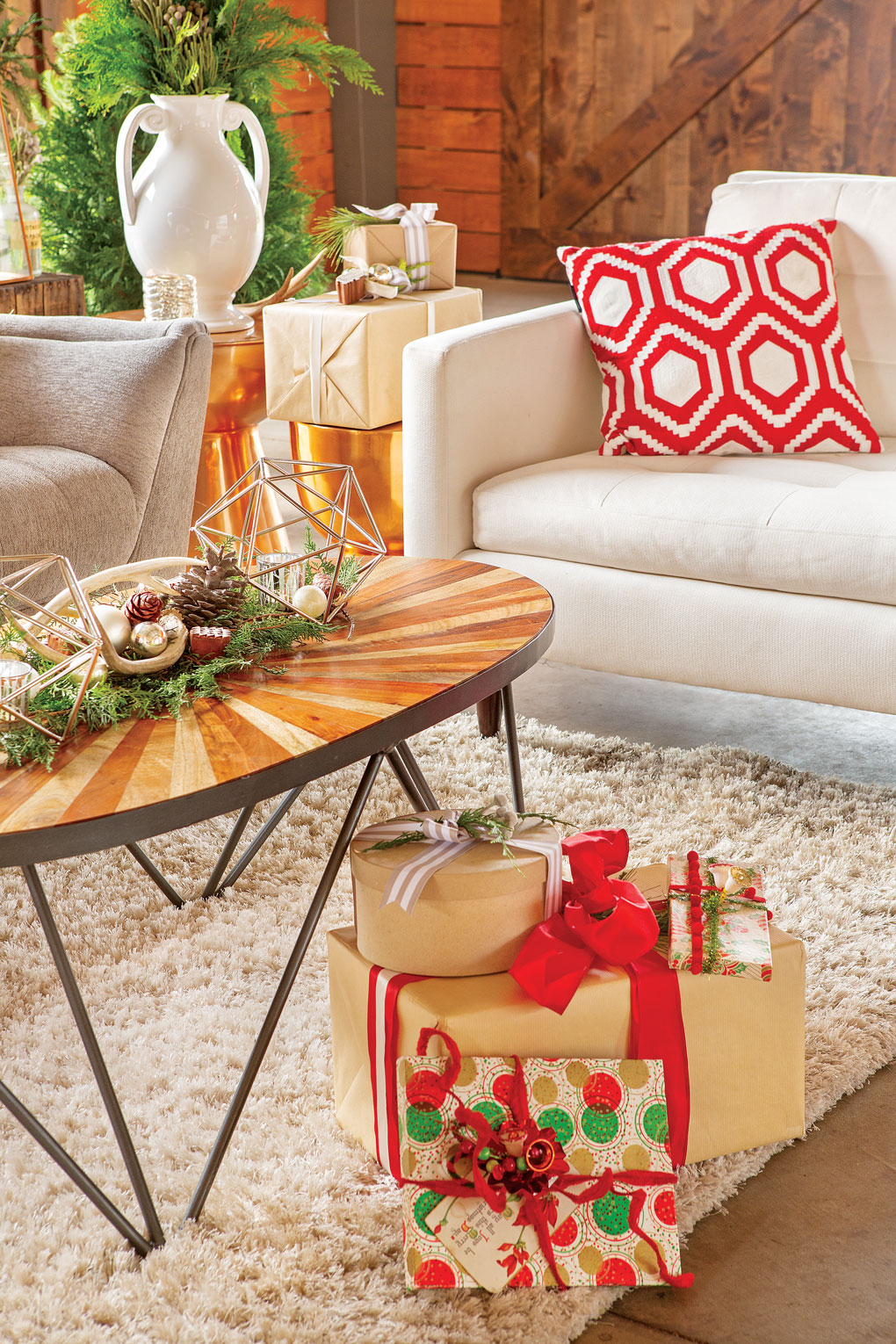 She styled the top of the coffee table with a varied blend of evergreens, pinecones, antlers and gilded decorations. Her approach can be scaled for any living room. Simply layer topical elements into your current setup. Throw blankets and pillows are a no-fuss way to add lots of holiday cheer. A coffee tabletop display with greenery clippings and ornaments immediately draws guests in and encourages them to connect and recharge from the holiday bustle.
Remember Your Why.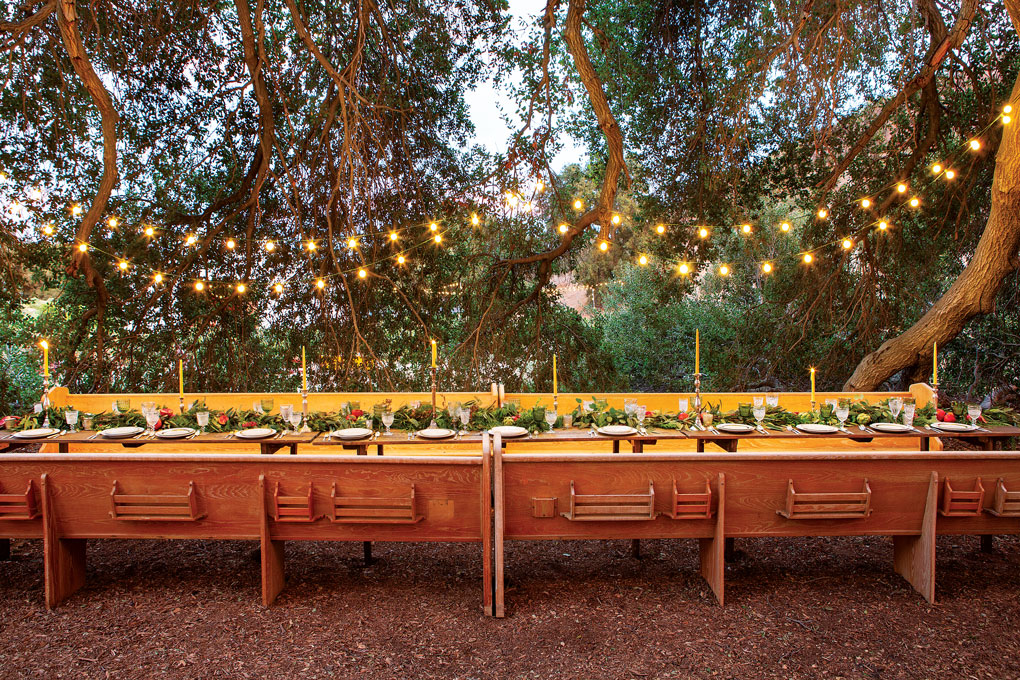 With Sylvia's tips, your holiday entertaining will be as pleasurable for you as it is for your guests. "I love creating holiday spaces because they bring my friends and family together," Sylvia says. "And what's more important than that?"
Want more simply beautiful ideas? Check out this post on Ideas for a Rustic Cabin Christmas. 
Of course, don't forget to follow us on Instagram, Facebook and Pinterest to get your daily dose of cottage inspiration!