Remember that scene in White Christmas where they throw the barn doors open and fresh snow is falling outside like a winter wonderland? Let's imagine decorating a magical place like that for our closest family and friends this holiday season. There's no one better to bring our Barnyard Bar holiday entertaining idea to life than stylist extraordinaire Sylvia Asmussen, the owner and CEO of Madam Palooza, a vintage rentals company. "I decorate my entertaining spaces so that they are festive and serene," she says "which encourages my loved ones to visit often and stay longer."
Barnyard Bar
Nothing says Yuletide magic like a hot toddy! Sophisticated cocktails add elegance and grown-up fun to any holiday entertaining soiree—and can even double as a photo prop, like Sylvia's "car bar." She says, "I designed the industrial backdrop of this bar after I found a large roll of rusty sheet metal at a recycling facility. I added Edison lights, and a company called Far Away Hood Signs cut out the metal lettering and snowflakes."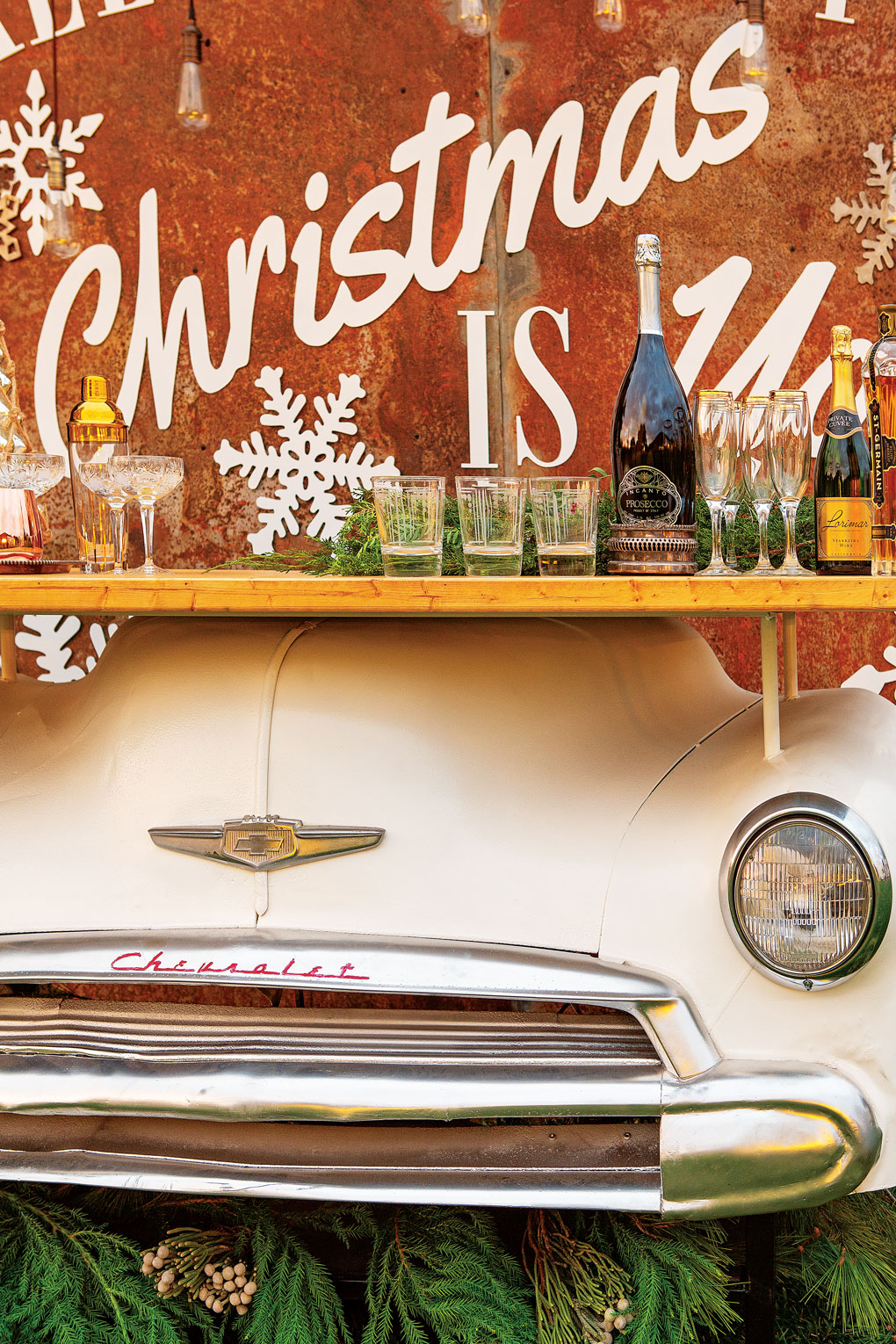 The crowning piece, of course, was the vintage car detail that Sylvia's company had custom made and is often rented for weddings and parties. It's a genuine front end of a 1949 Chevy with working headlights!
Related Reading: Take the full holiday farm tour styled by Syliva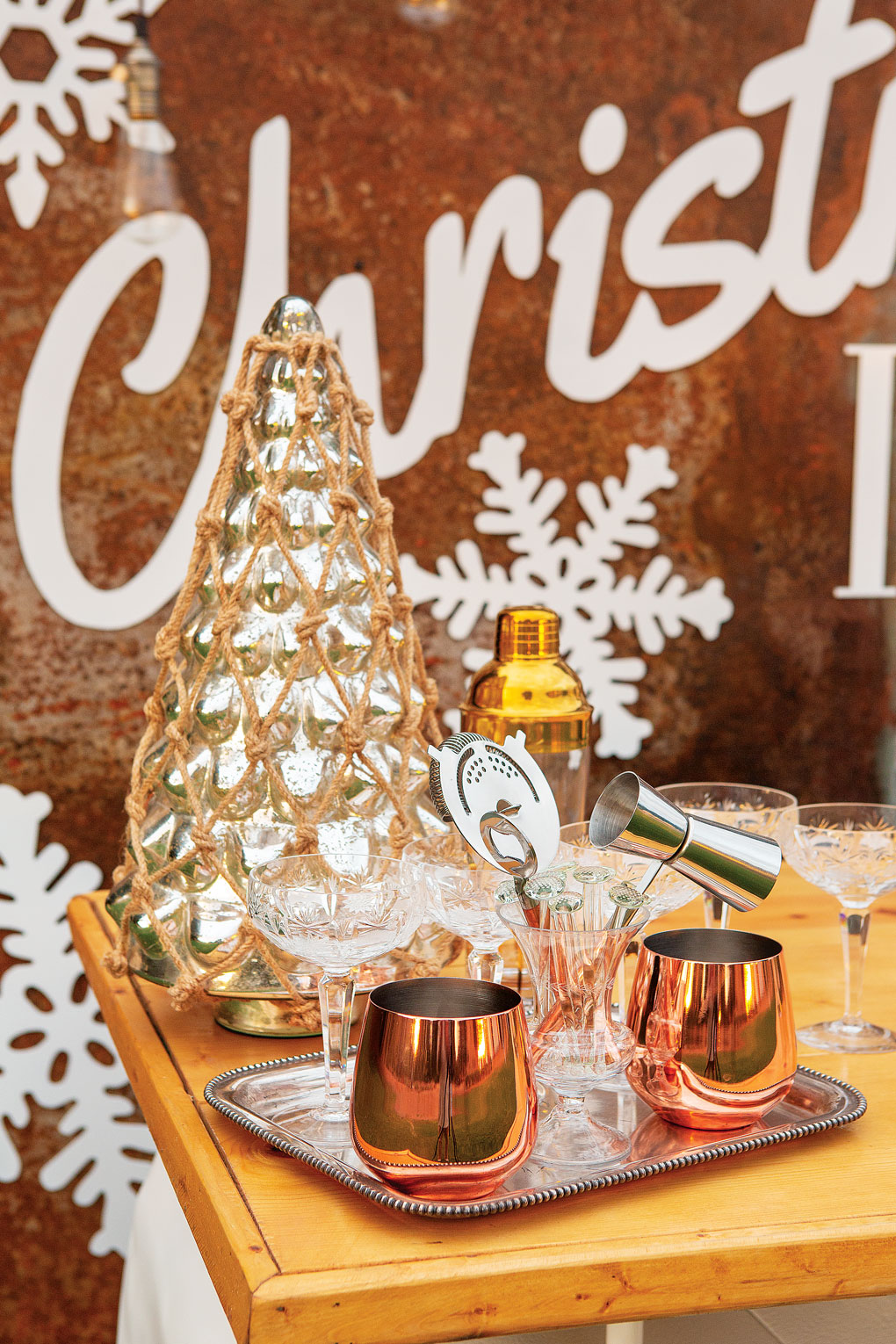 While you may not have the facilities for a car bar in your home, using a bar as a centerpiece for your party is memorable. Place a decorative sign in retro script above your bar and garnish it with vintage ornaments; it'll be the evening's hotspot.
Festive Farm Refreshment Station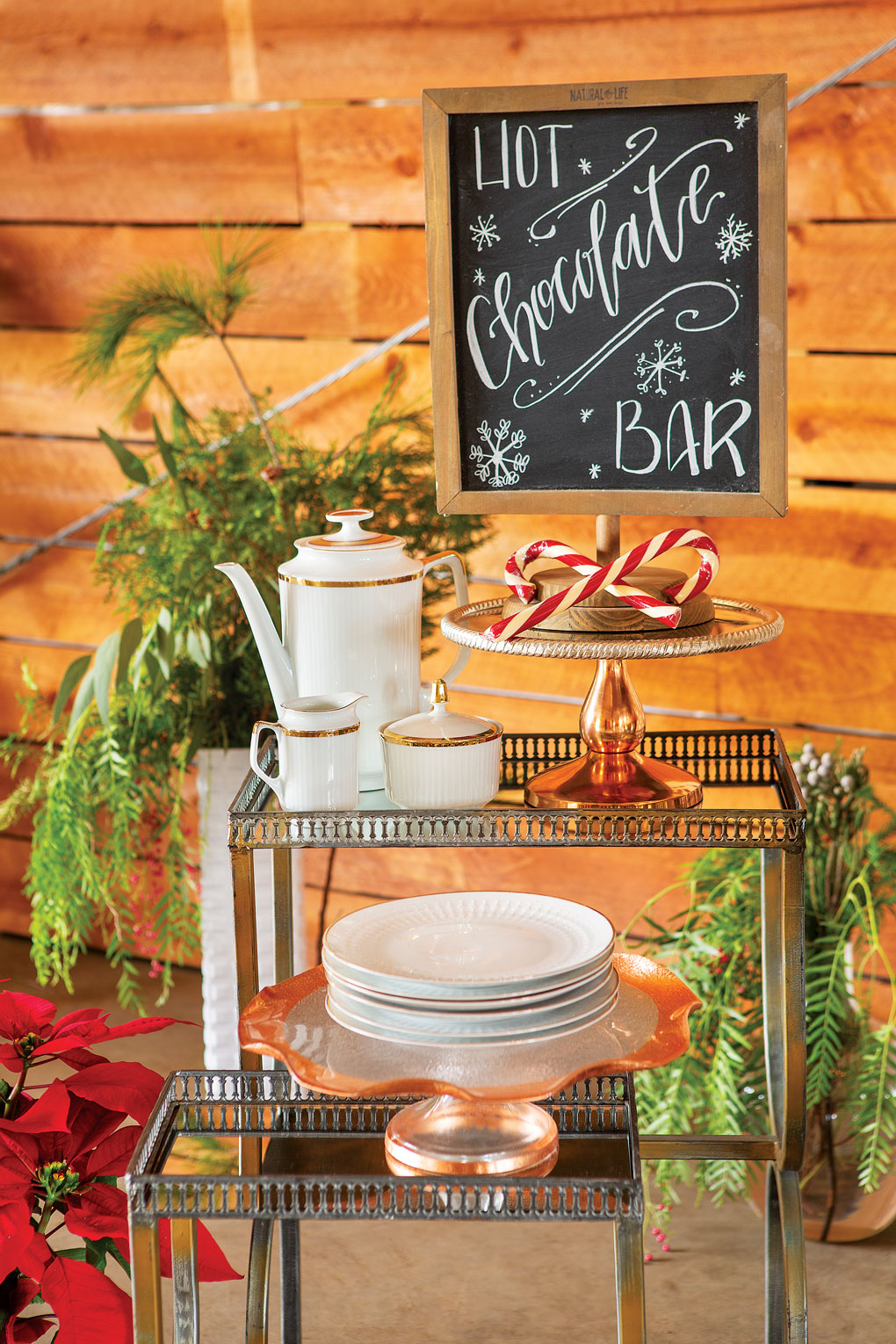 For your holiday entertaining cocktail offerings, Sylvia suggests that you "narrow your selection to no more than two or three drinks. I've found that guests have no problem drinking whatever is served. For this bar setup, I offered a choice of a Moscow Mule, a St. Germain Cosmo or champagne."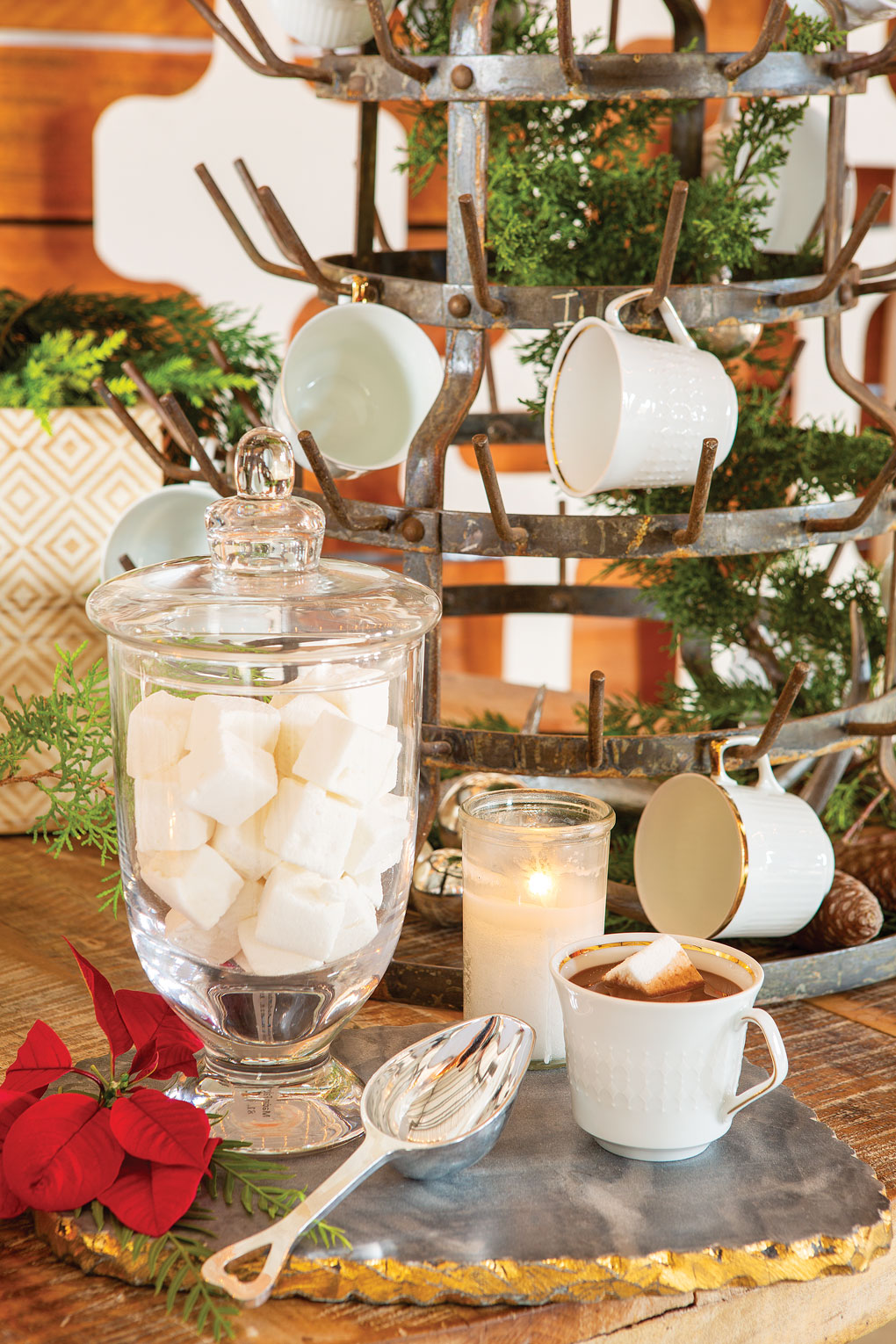 She layered in fresh greenery to add texture and aroma to the station and then
incorporated micro elements, like homemade square marshmallows and candy canes and cinnamon sticks for stirring. When it comes to setting up your own dessert and beverage station for entertaining, add retro details for a fun aesthetic.
With Sylvia's tips as a guide, your holiday entertaining will be as pleasurable for you as it is for your guests. "I love creating holiday spaces because they bring my friends and family together," Sylvia says. "And what's more important than that?"
Want more simply beautiful ideas? Check out this post on some dessert ideas to go with these beverages!
Of course, don't forget to follow us on Instagram, Facebook and Pinterest to get your daily dose of cottage inspiration!