When homeowners Katie and Zach Taylor purchased this classic Craftsman bungalow, they were particularly struck that after all these years, vintage steel Youngstown kitchen cabinets were still in tact. With their mint green color, the kitchen's character especially comes alive in December where the room is a vintage christmas dream.
The house, located in Los Angeles, California, has other retro treasures: a Wedgewood stove and a tiled fireplace. These elements and other Craftsman details inspired stylist Michelle E Black to style the space with midcentury comfort and gatherings of friends and family in mind for cozy and nostalgic vintage christmas setting.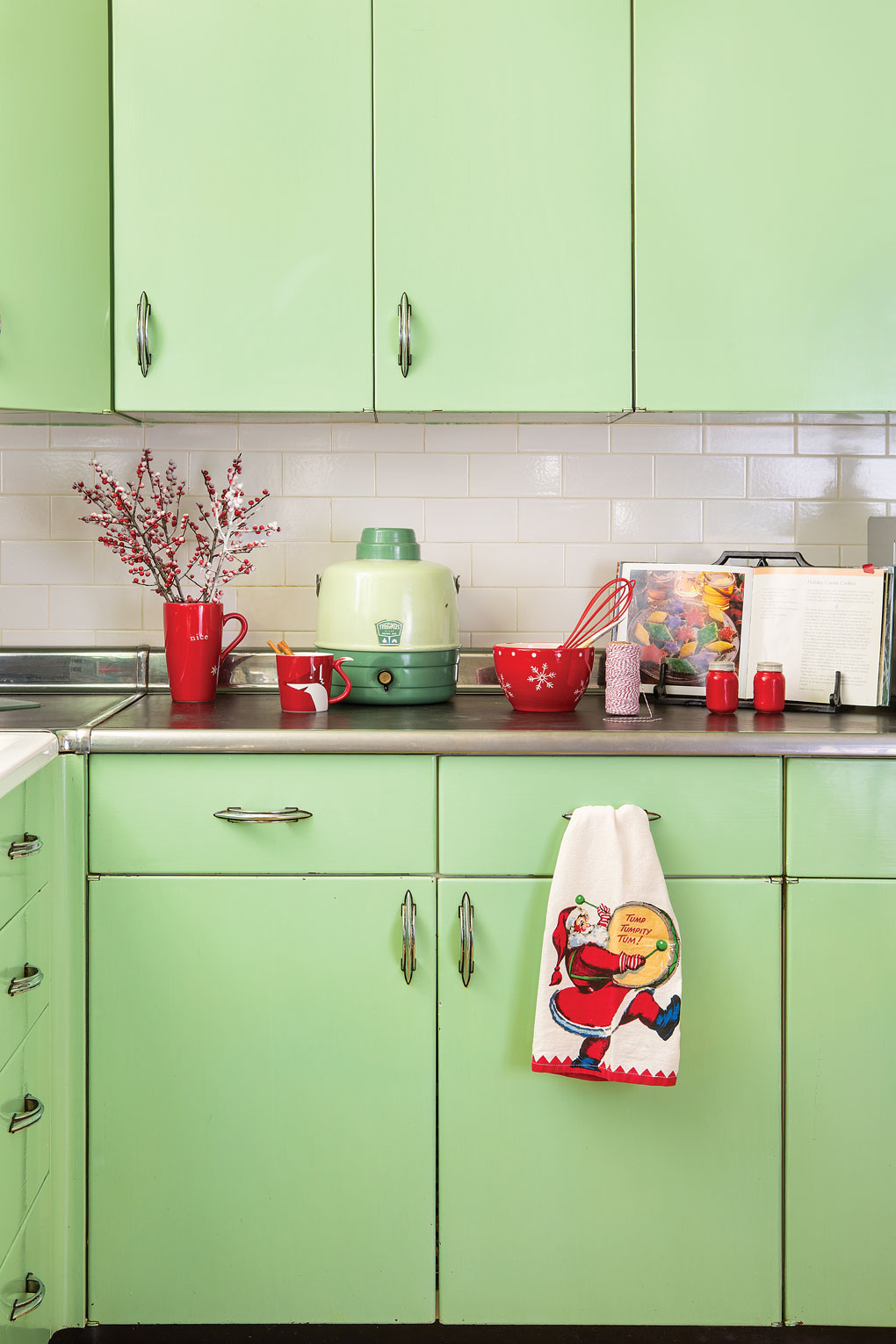 The mint-green kitchen cabinets made transforming the space into a vintage holiday haven easy. Some intentionally placed red accents, holiday towels and poinsettias effortlessly create a dreamy space to take you back to another time and place.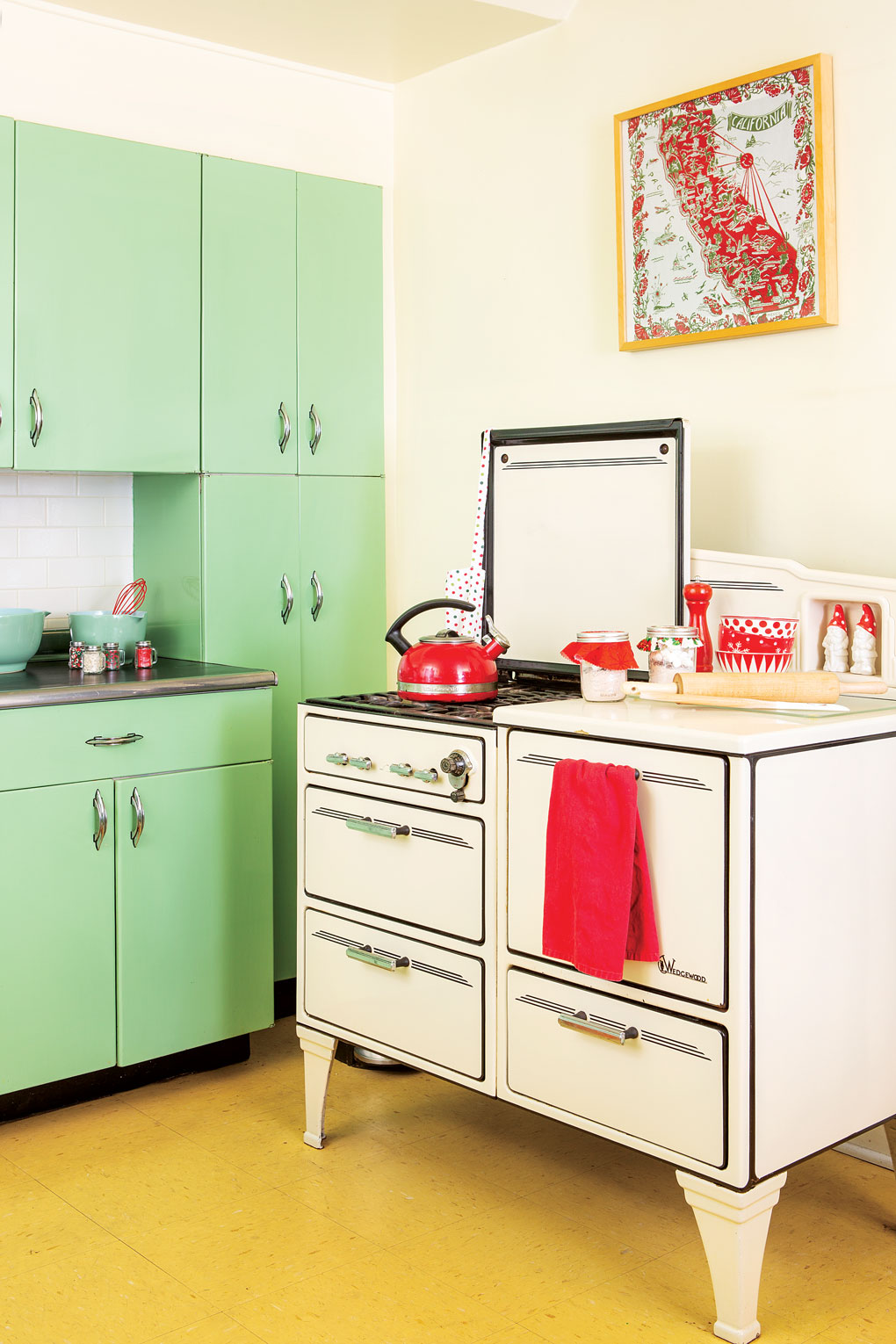 "I am often inspired by a few key objects and build my vignettes from there," she says. A vintage-inspired tea towel or her grandmother's vintage green coffee set might be her starting point. "With those items in mind I begin to layer," she says. And layer she does, with both old and new.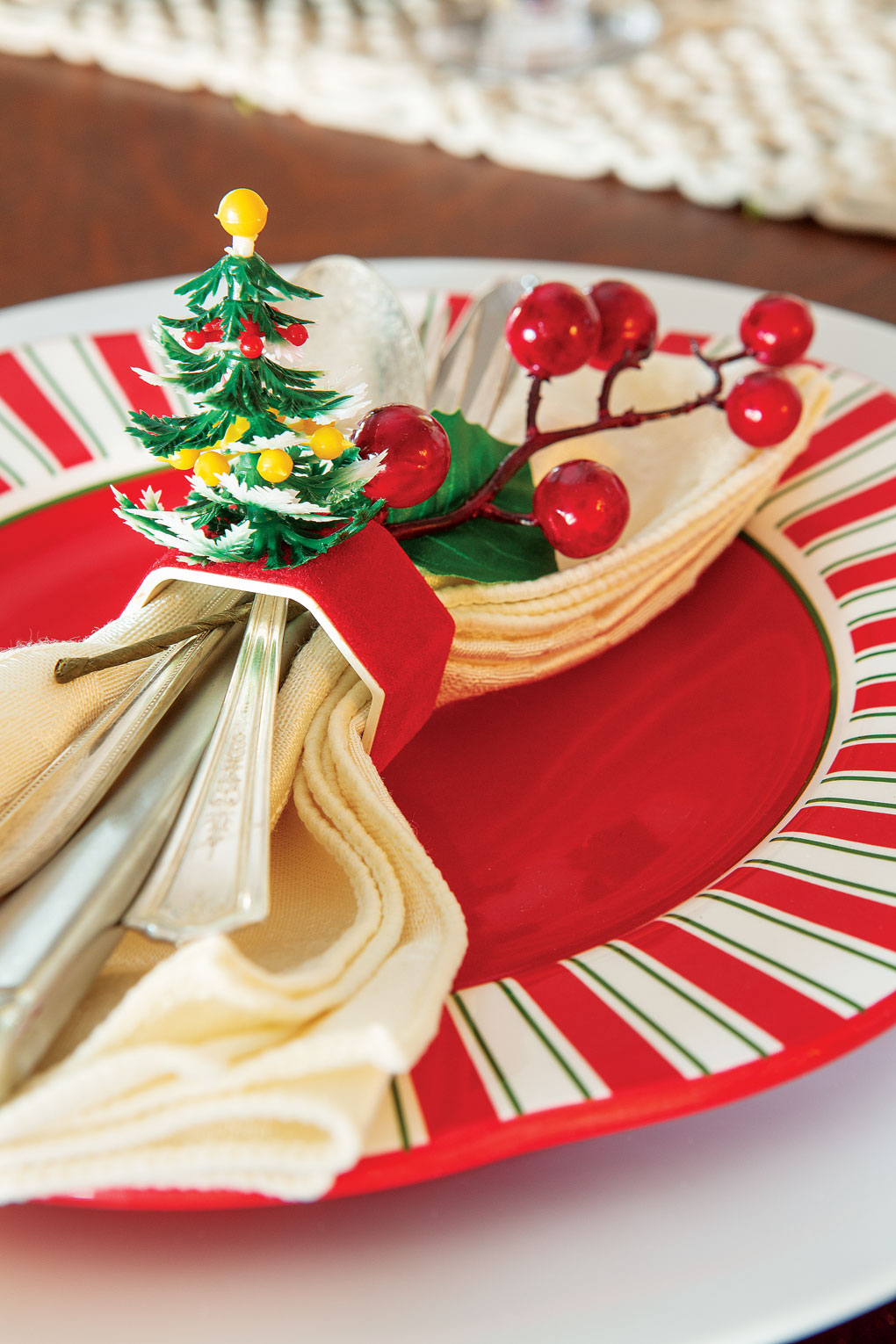 Joy in the Details
"Joy is in the details," says Michelle who styled the home for the holidays and used napkin rings unearthed in the home when Katie and Zack first started renovating to adorn the dining room table.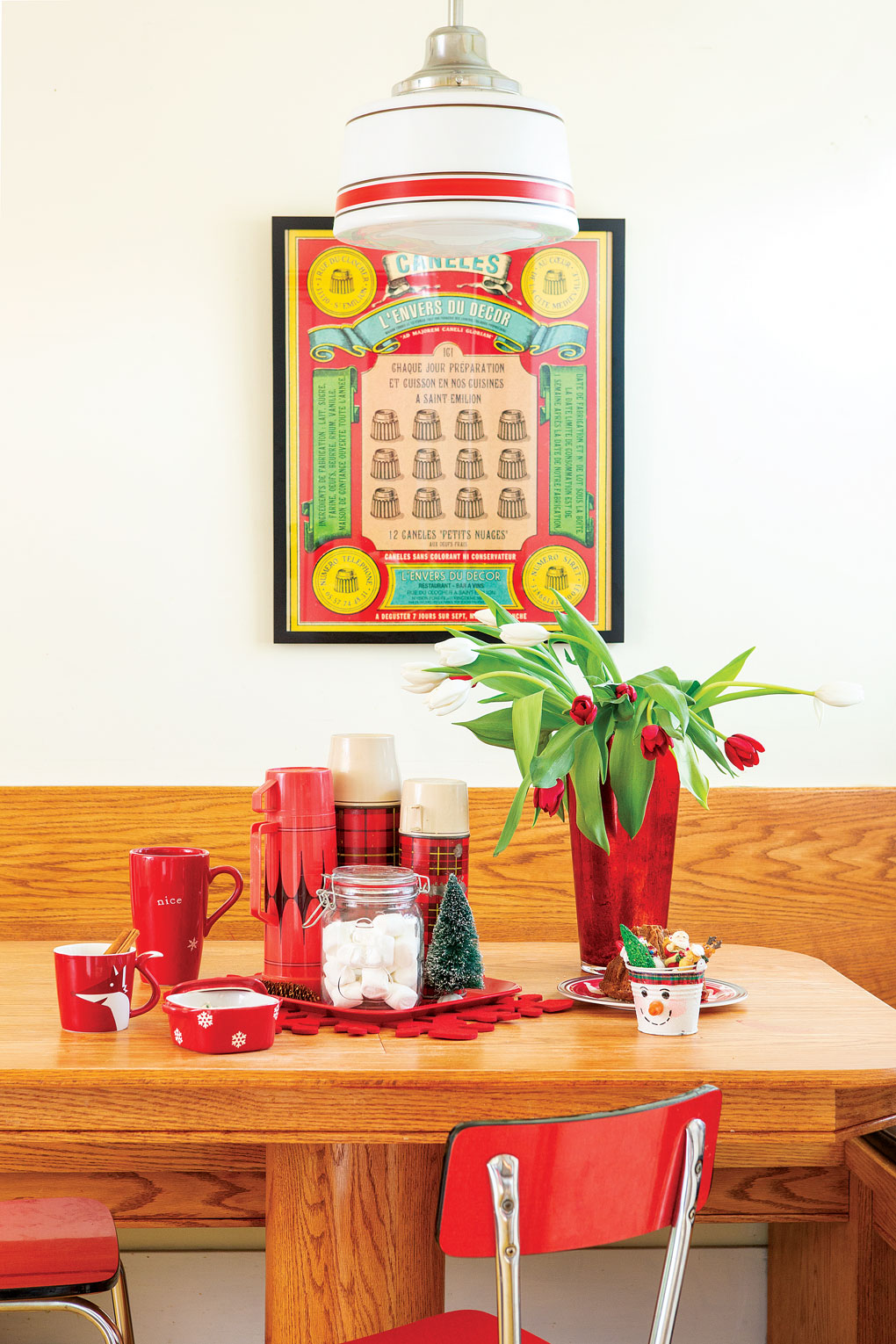 In the kitchen, a vintage thermos collection brings warmth. The nearby canister of marshmallows simply begs for hot chocolate.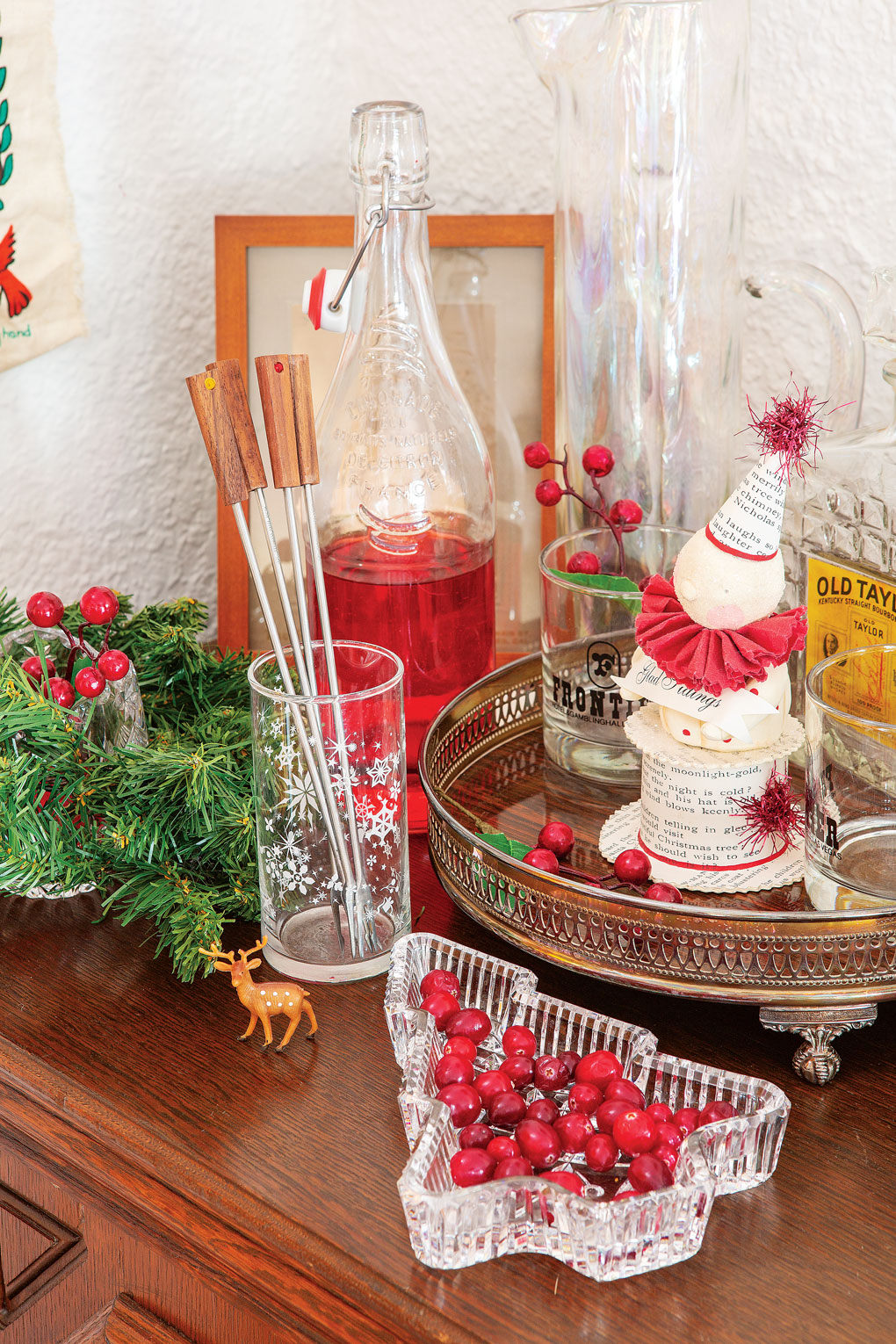 Want more simply beautiful ideas? Check out this post on Christmas Kitchen Collectibles. 
Of course, don't forget to follow us on Instagram, Facebook and Pinterest to get your daily dose of cottage inspiration!