The charm, character and construction of old cottages are all qualities cherished by their owners. But there's another quality that makes them even more special: They each have a story to tell, and though it was built nearly a century ago, this cottage's story continues to unfold.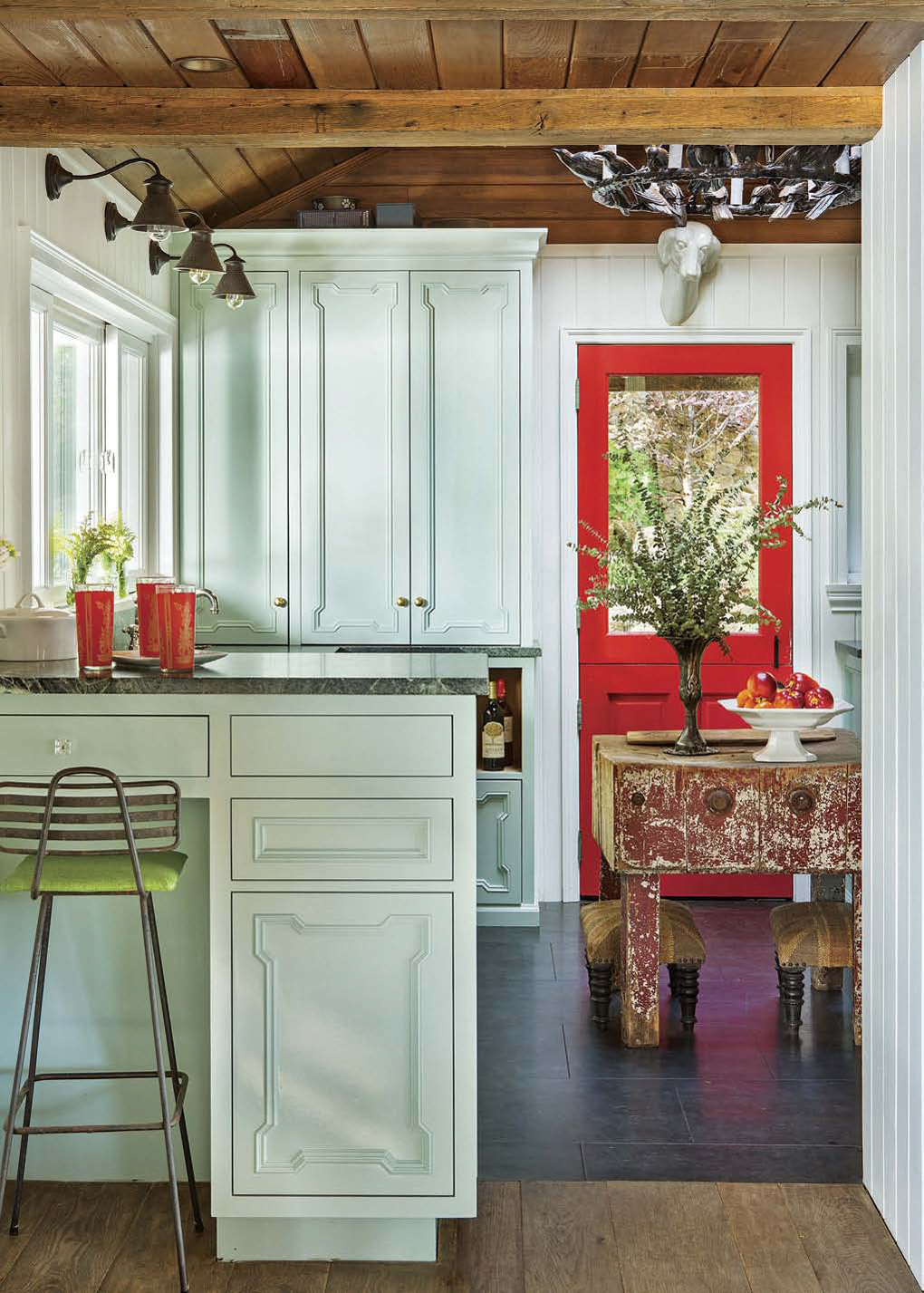 The house is situated on Malibou Lake in California. This close-knit community was established in 1922 as an enclave for Old Hollywood film stars. Rustic cottages dot the landscape surrounding the tranquil water. It's typical to see neighbors paddle by in their kayaks on a lazy afternoon. The cottage has been owned and loved for the past decade by Shannon Ggem, a veteran interior designer, and her husband, Andy, a contractor in the luxury real-estate sector. They share the home with their cat and two dogs.
Small Space Solutions
Shannon's tiny kitchen is tiny for a good reason: many of these homes were never built with a kitchen in the first place. Since the lake cottages were all vacation homes within a gated community, the homeowners were much more likely to dine in the community clubhouse with the private chef than cook in their own homes. So the previous owners did what they could to squeeze in a tiny kitchen near the back entrance of the cottage.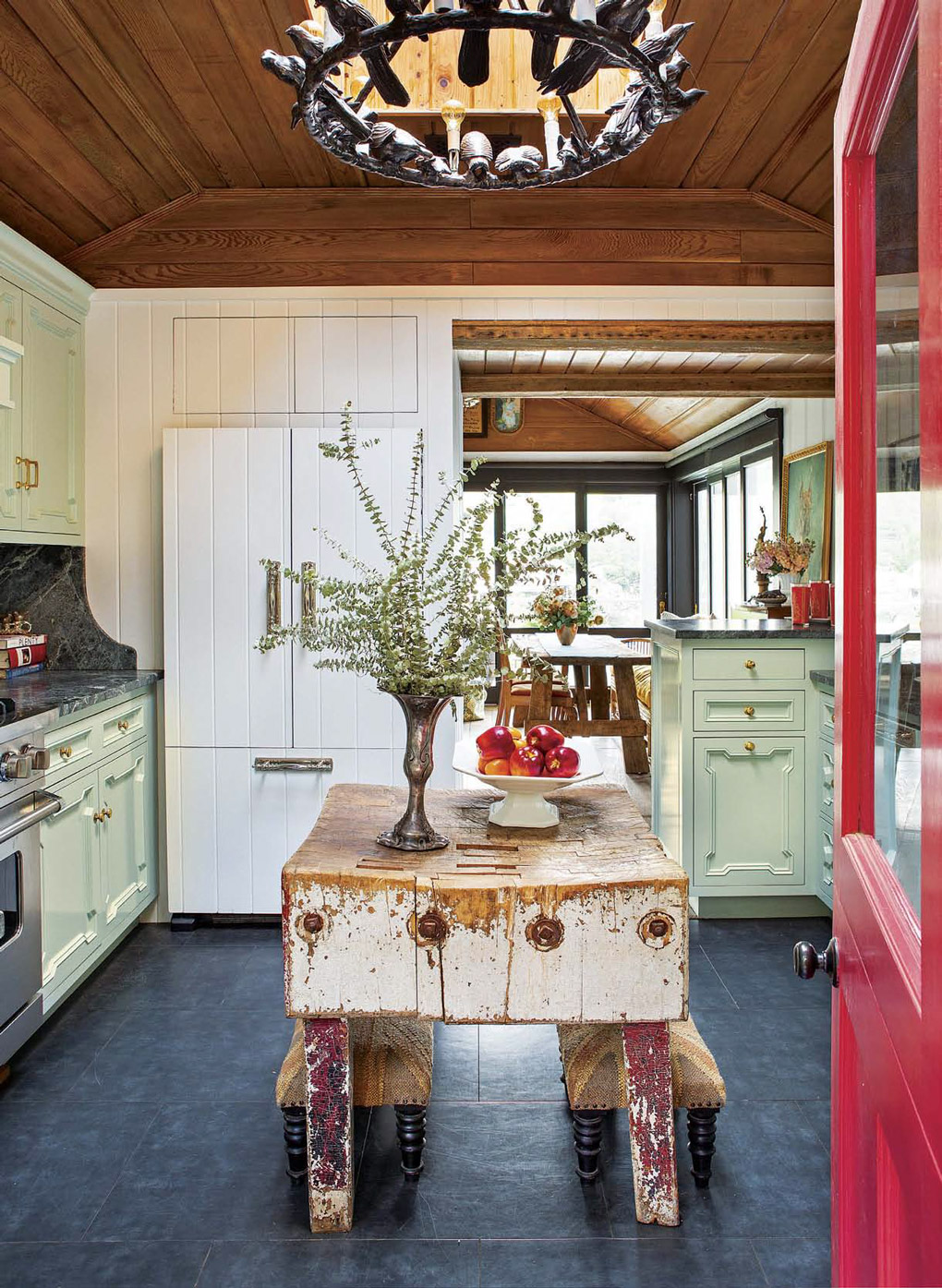 When Shannon set out to remodel it, she knew it had to have a historic feel to make it feel seamless. Too much cabinetry could overwhelm the small cottage kitchen. Shannon and Andy opted to treat the refrigerator with wall paneling instead of more cabinetry. "I love the panel-ready fridge with the wall paneling on it," Shannon says. "I think we needed a little break from cabinets, so it provides that."Andy added a skylight to take advantage of the beautiful eastern exposure. A full-height backsplash ends in a charming dry-sink detail.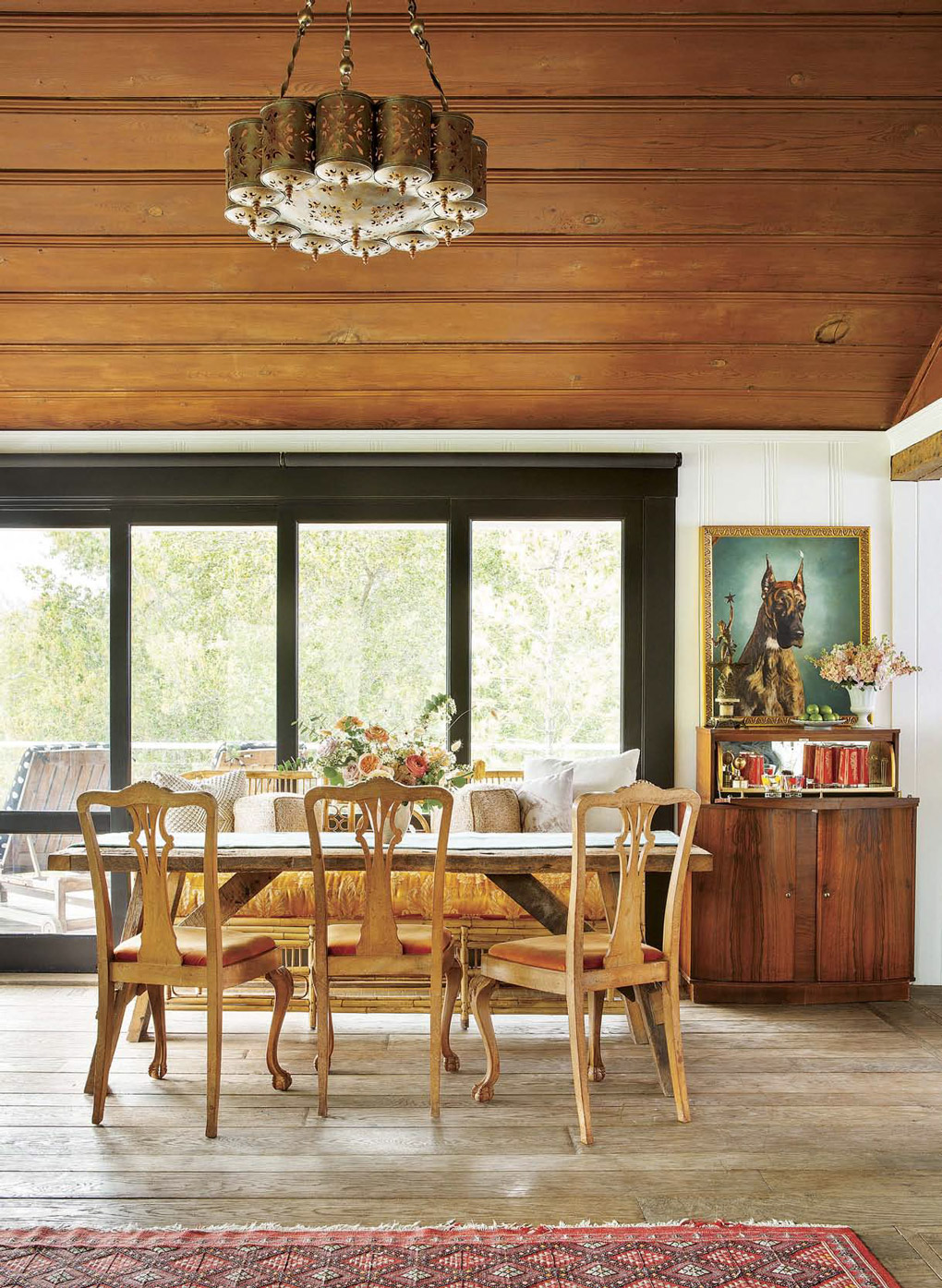 A KITCHEN FIT FOR A PUP
The 9′ 6″ x 9′ 6″ kitchen features cabinets painted aqua with a high-gloss finish. Centered by a perfectly distressed antique butcher-block island, a black rubber floor, hairpin-leg barstools and even a dog-feeding station. Equipped with its own spigot for easy refill of the water, and an upper drawer that holds the dogs' food–which proves a small kitchen can still work hard and be fun. The recessed cabinet detail suggests a dog bone— an intentional detail, Shannon says.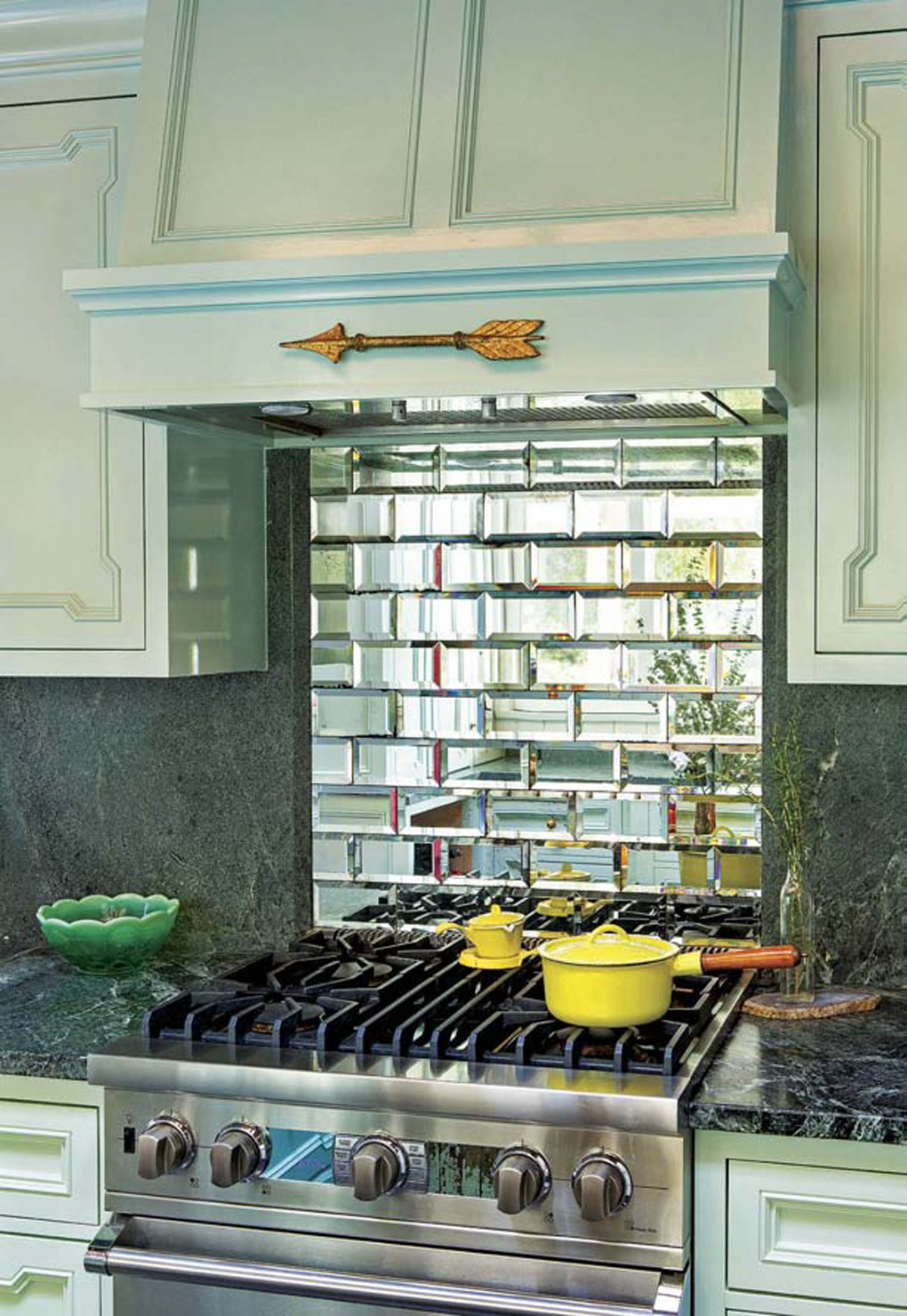 The kitchen has a dog-feeding station with its own spigot for easy refill of the water. The drawer above holds the dogs' food.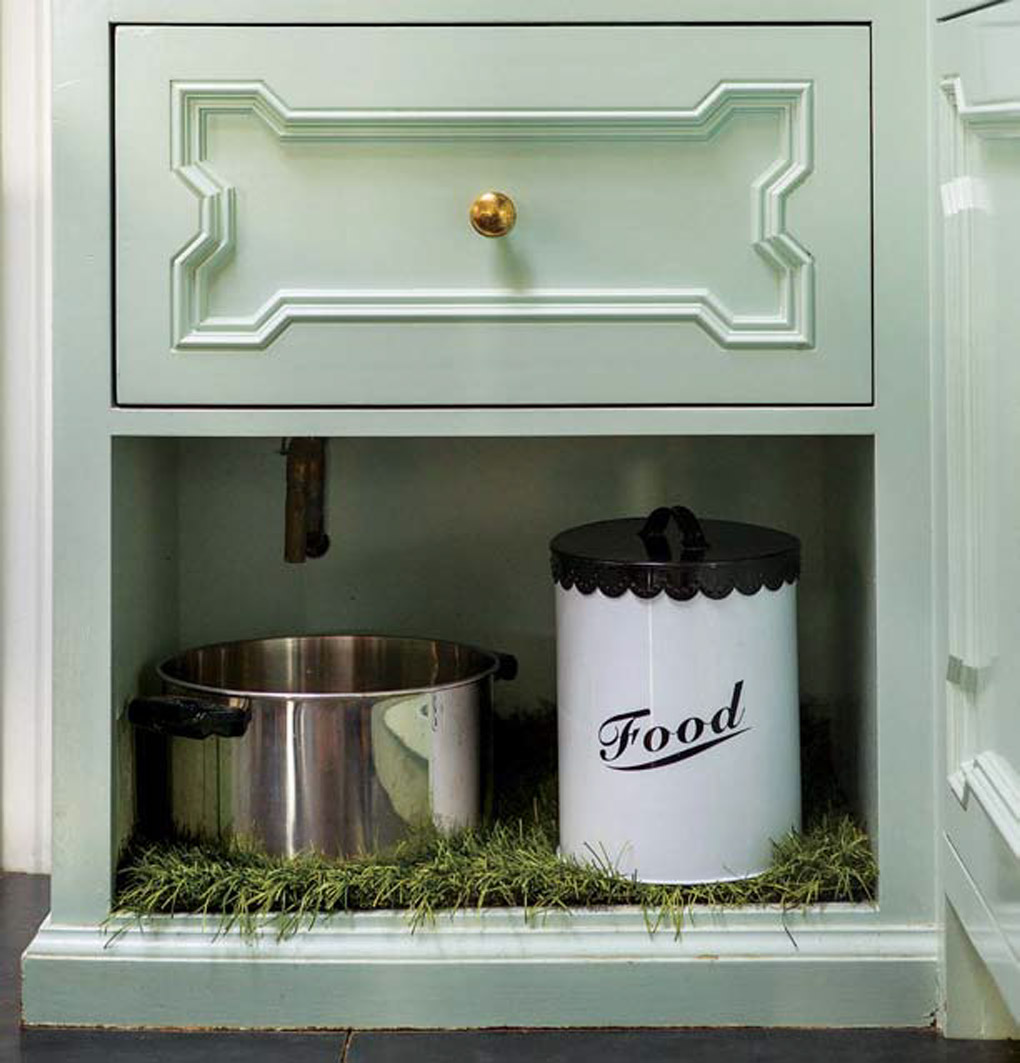 If you love the vintage butcher block in this kitchen then you'll love this post on Beauty + Function in a Small Kitchen. 
Of course, don't forget to follow us on Instagram, Facebook and Pinterest to get your daily dose of cottage inspiration!