Toni and Bryan Mogensen know how to make the most of every inch of their modest, circa-1920 California bungalow. With two very active young sons, they make a point of styling their home with affordable finds that can stand up to constant use, as well as the hot Salinas sun.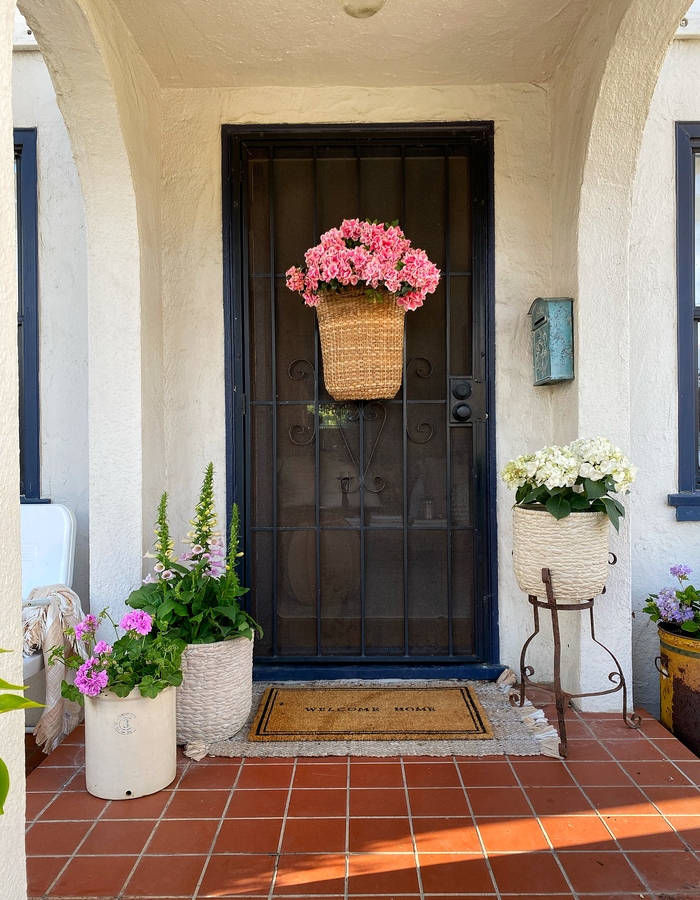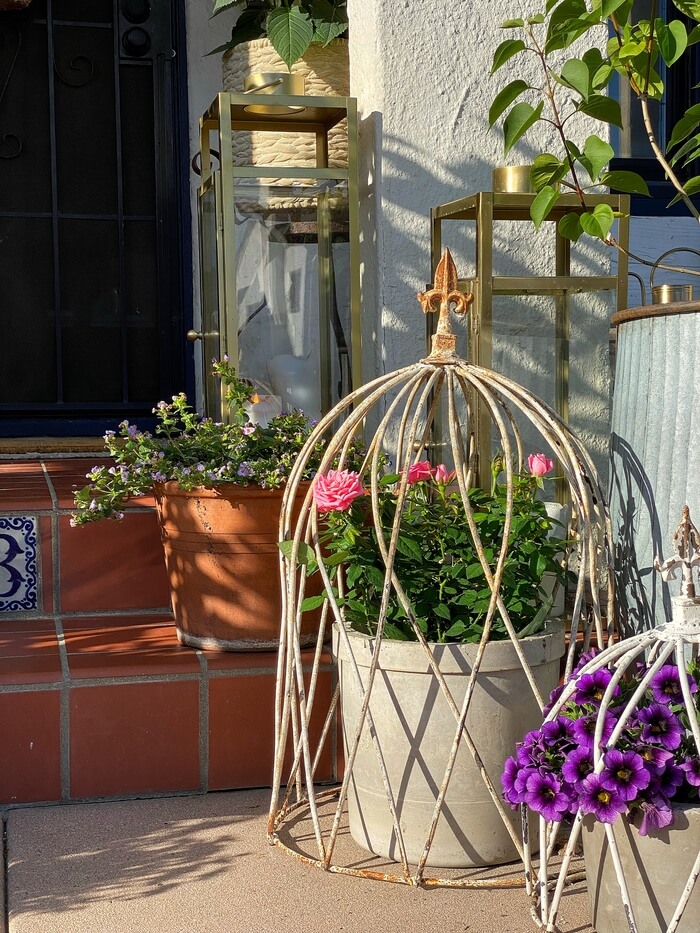 Using a mix of new, thrifted and DIY pieces, they created an exterior that's not only comfortable, but is also stylish and memorable. Toni loves to create new looks for each season, yet she never breaks her budget.
"I use my same core pieces again and again, but I change the mood with seasonal flowers and plants, linens, pillows and fresh door décor."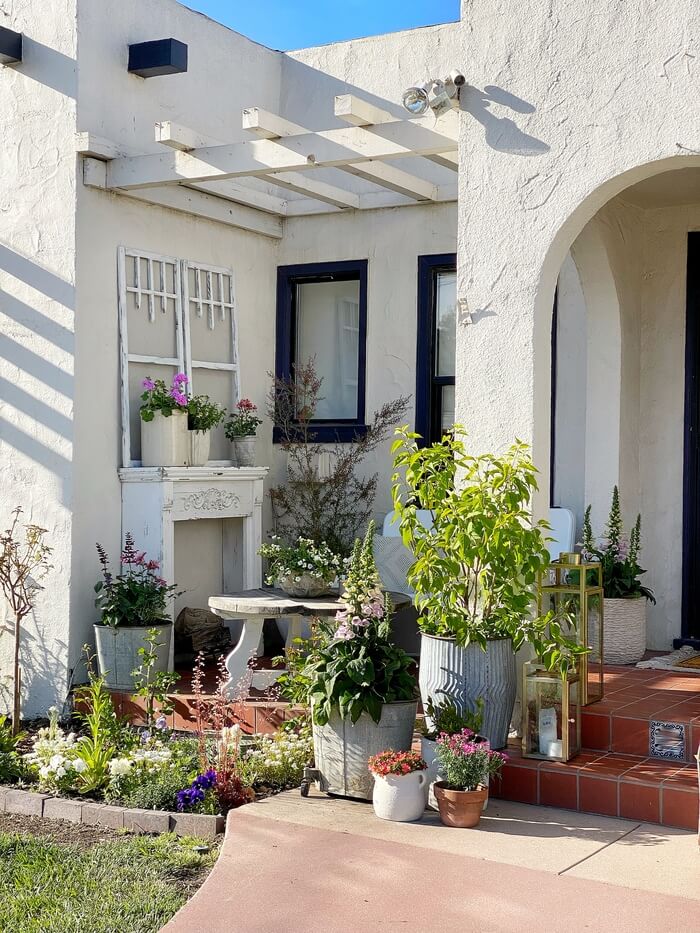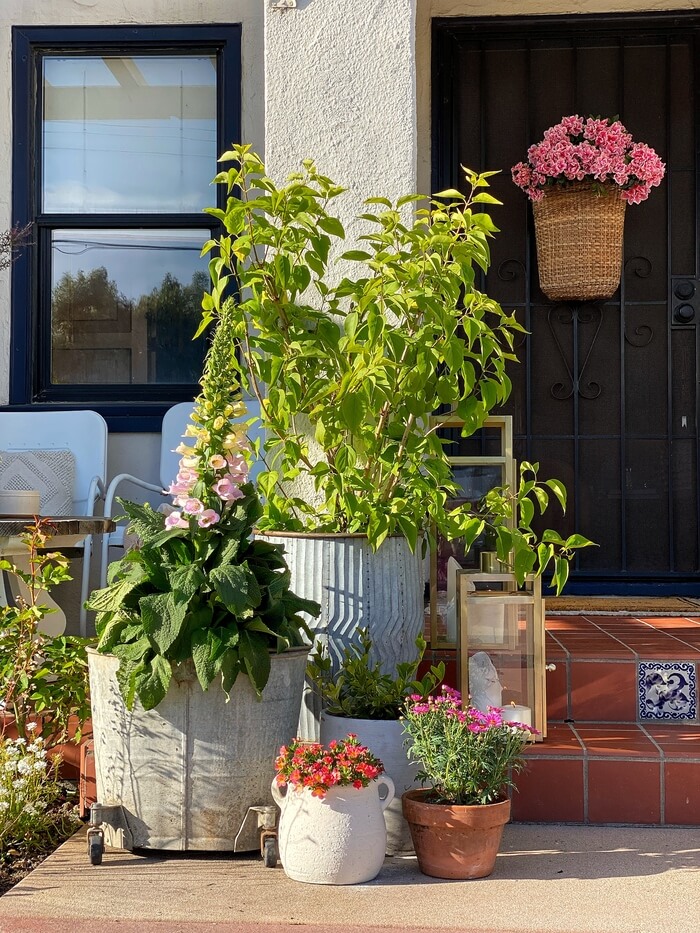 Why We Love This Summer Porch Refresh
Architectural pieces, such as a mantel and window frames, plus a coffee table, comfy chairs and a church pew extend the home for easy outdoor living. Surrounded by a cottage-style garden, oodles of potted plants in both new and unique vintage containers, it's a gardener's dream. The black-framed windows, open-air pergolas and hanging plants frame the composition perfectly, while the coziness of layered door mats, a cheery door basket, brass lanterns, welcoming throws and pillows steals our hearts.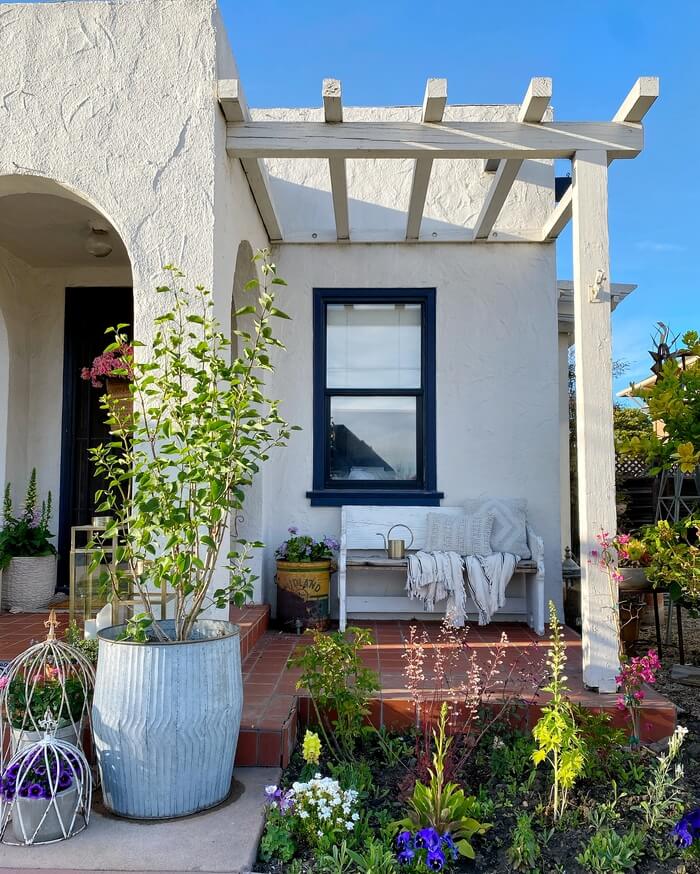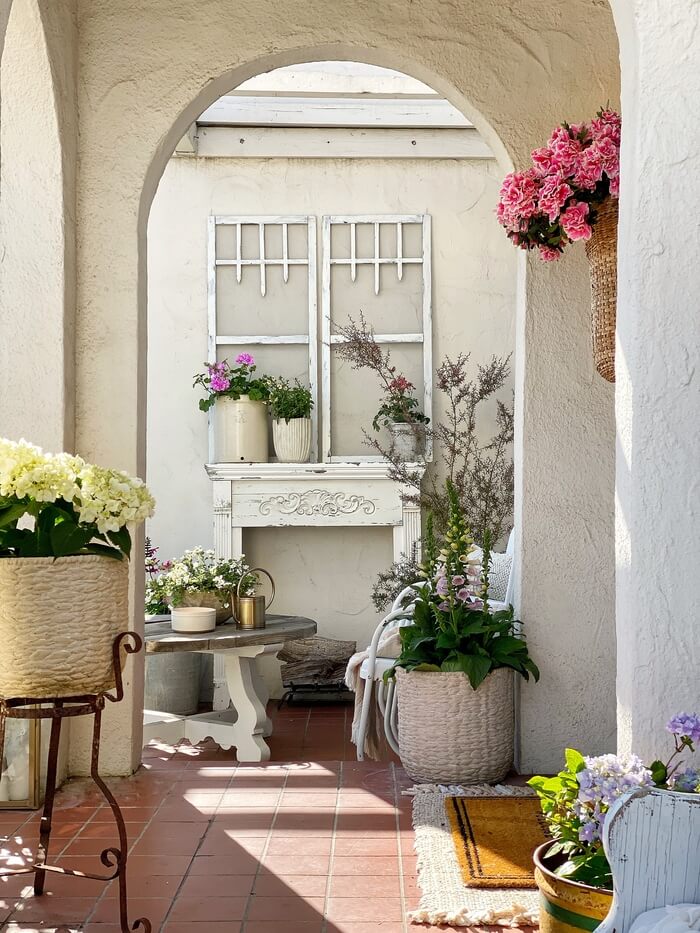 Resources
For more about Toni and Bryan, follow them on Instagram @toni_marianna.
Brass lanterns, front doormats, front door scalloped basket, watering can, white/tan throw blanket: Target; target.com
Church pew, window screens styled on mantel: DIY
Large round metal tubs on front steps: World Market; worldmarket.com
Large vintage oil can: Flea market find
Mailbox: Georgia Maes; georgiamaes.com
Mantel, metal cloches: Antique Farmhouse; antiquefarmhouse.com
Metal plant stand: Family treasure that belonged to Bryan's grandfather
Pillows, white textured planter: Big Lots; biglots.com
Round wood table: Mercari find; mercari.com
Striped throw blanket: The Loomia; theloomia.com
White metal chairs: Yard sale find
Want to learn how to create your own wildflower meadow garden? Check out "Get Wild with Wildflowers."
And of course, don't forget to follow us on Instagram, Facebook and, Pinterest to get your daily dose of cottage inspiration!