We went on a quest to find the loveliest coconut Easter cakes on the internet and we can't wait to show you our dreamy finds. Try not to drool all over your keyboard while you pin all these recipes for future baking dates. These beauties can serve as a lovely Easter centerpiece until you lose all your post-brunch willpower and dig in. Choose your favorite cake and start cracking those eggs!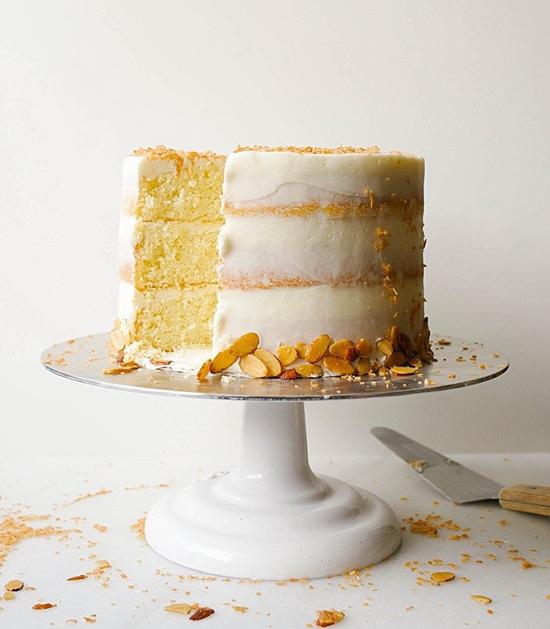 We love the unfinished look of this "naked" cake by Wood & Spoon. Kate's tip is to assemble your layers once they're slightly frozen. We fell in love with the Wood & Spoon blog because Kate loves to "bake for life's moments" and "bake something memorable" yes, Kate, YES.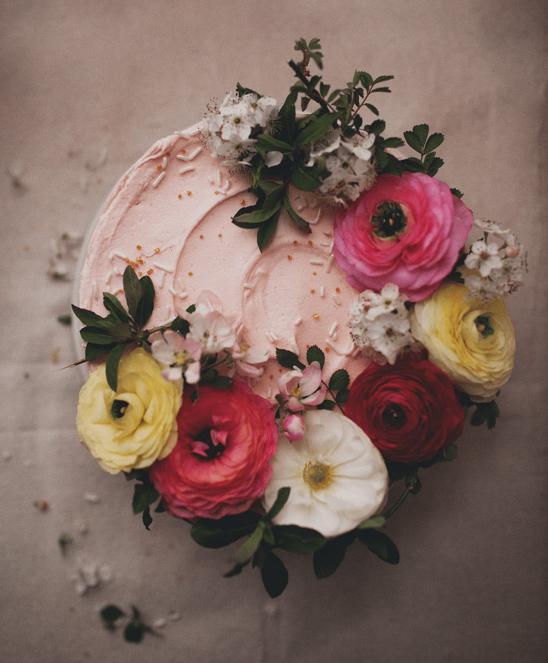 Strawberry Coconut Buttercream Cake
Emily Marie, of Sticky Spatula, has the most beautiful images over on her blog, you'll want to put them in a frame. It's always inspiring to see something pretty you want to recreate. Head there to give your eyes a treat!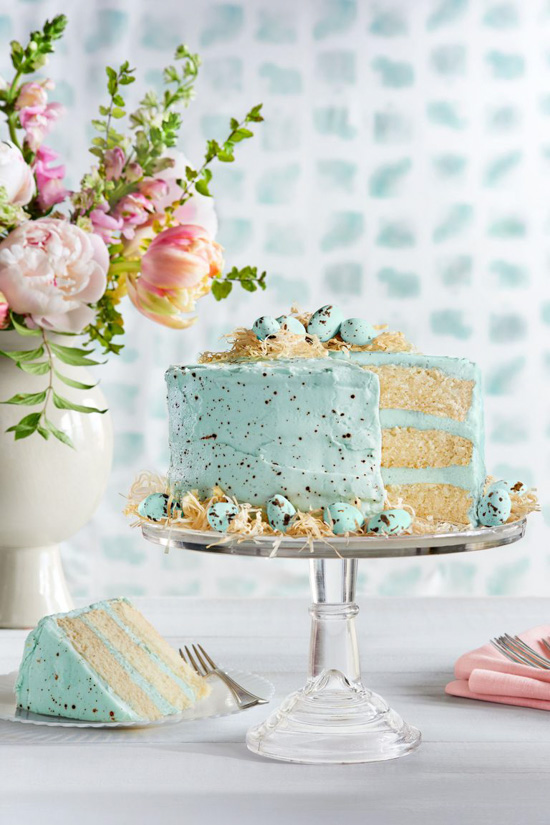 Have you ever seen anything this Easter-y in your whole life? This speckled robin egg cake stopped us in our tracks! With just a 45 minute prep time you'll have plenty of time to separate and eat all those non-blue candies while it's in the oven.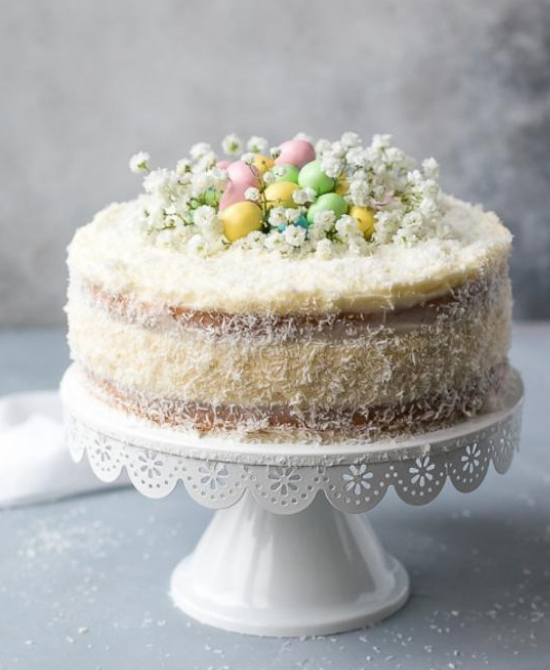 There is such an old-fashioned element to this coconut cake by Cooking LSL with a cheesecake layer in the middle. The scalloped edges, the baby's breath, the candy eggs in a nest. What's not to love?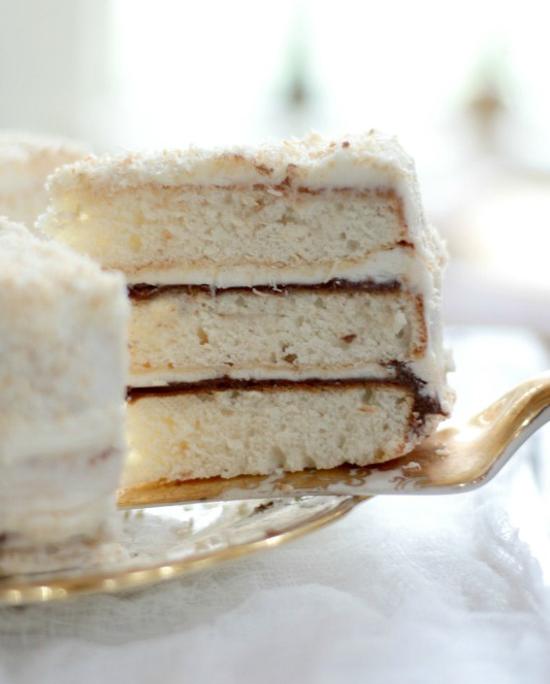 You had me at Nutella. Marye from Restless Chipotle took this vintage 1975 recipe and added her own Nutella twist! Layers of coconut cake with coconut cream cheese and Nutella layers in between. Let's do this.
Want more Easter ideas? Check out this post on how to throw a vintage-inspired Easter party!
Are you following us on Instagram, Facebook and Pinterest yet? Click those links to get your daily dose of cottage inspiration!