The English are serious about tea time, and these charming antique biscuit barrels are proof. Originating in Britain in the 1800s, these cookie containers, with their small stature, simple features and individualized traits, are a perfect one-of-a-kind collectible.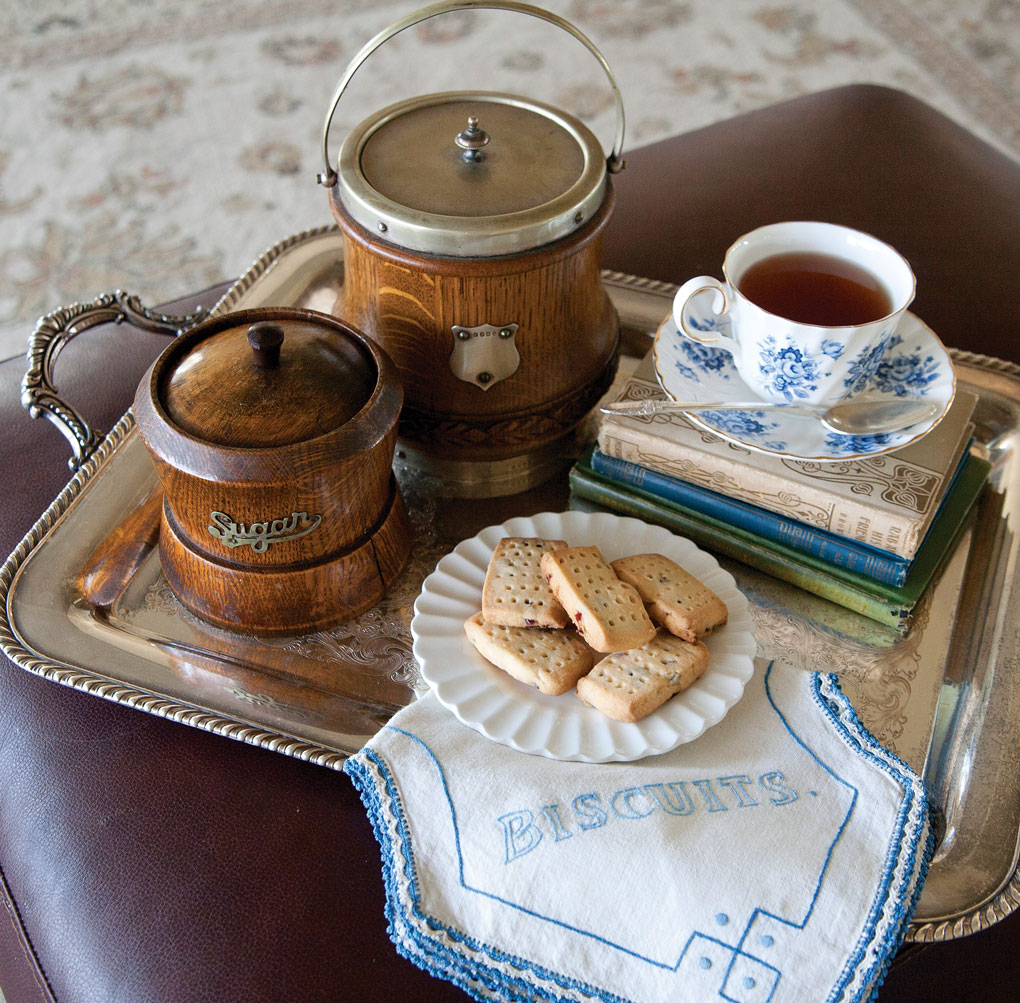 With a variety of forms and shapes they were once a staple in English homes for serving at tea time. Biscuit barrels are made of materials like oak, metal, ceramic, porcelain and glass. They commonly have bucket handles, lids and porcelain inserts, says biscuit barrel collector Judy Murray.
Display barrels together, their unique qualities are complementary.
"My favorites are still the simple wooden barrels, as they remind me of simpler times," Judy says. Her 26 wooden barrels, two glass jars and one ceramic container are used in her home for display and serving treats to guests.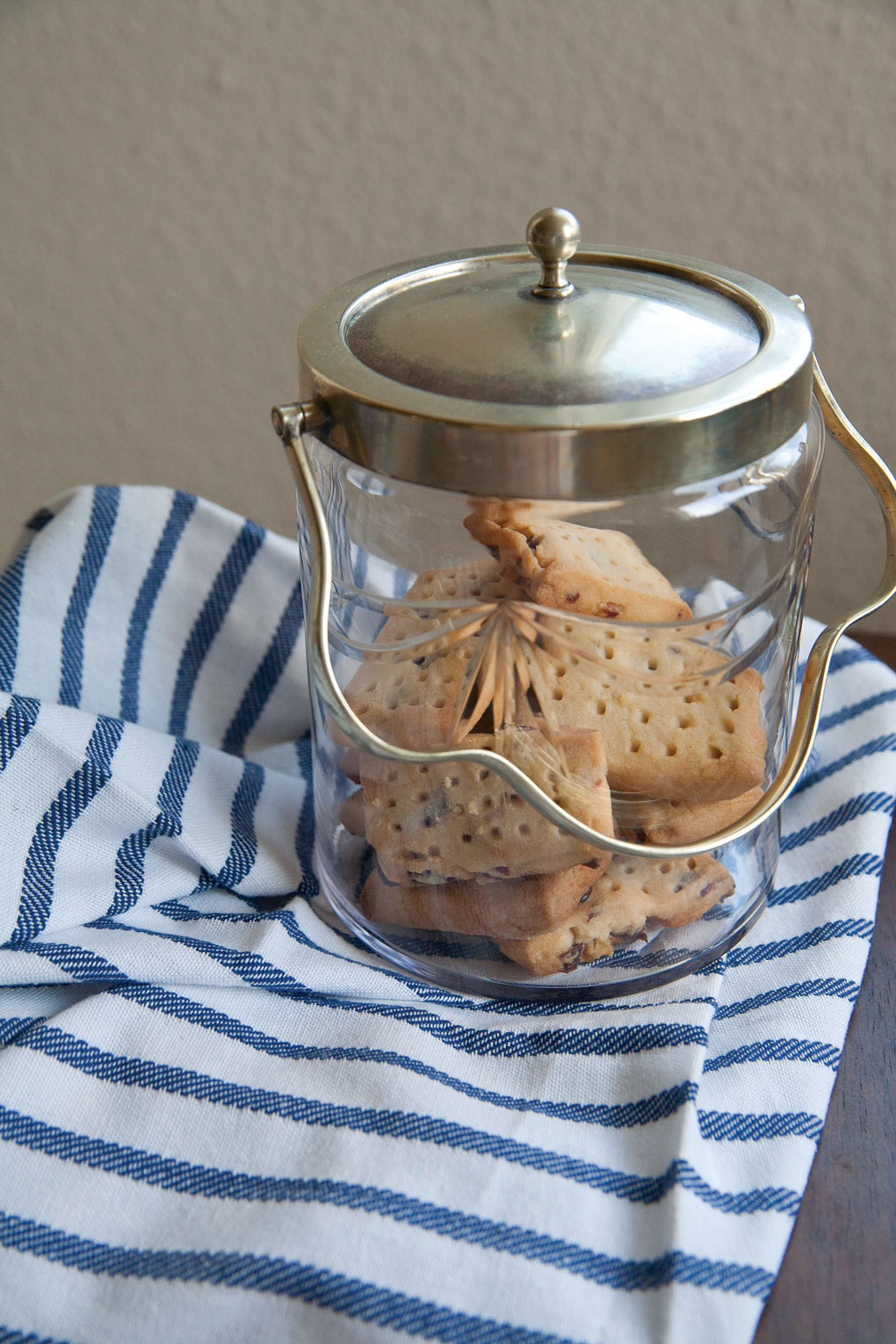 Displaying barrels together allows their unique qualities to complement each other. One barrel might sit round and stout while another stands with clean, straight lines. The varying, intricate metal details add elegance to the English oak. Rare finds are barrels with oak-leaf carvings in the wood. Metal banding around the barrel or engraved words on the metal adornments are also a rarity.
TREASURE HUNT
Judy has discovered the delightful collectibles anywhere from antiques stores to swap meets, priced from $70 to $300. Once, she even found one for $20, although those in good condition are generally upwards of $150. Some sellers may call unlabeled barrels ice buckets. Many are stamped with the letters "EPNS," which stands for electroplated nickel silver, a process invented by the British, she says. Others might have chrome lids and shields and are less expensive.
"The etched glass and ceramic biscuit jars can run up to $500, possibly more if considered rare," Judy says. The price depends on the condition of the barrel or jar. Finding them in immaculate condition can be difficult. They tend to crack with age and are growing in popularity among antiques collectors.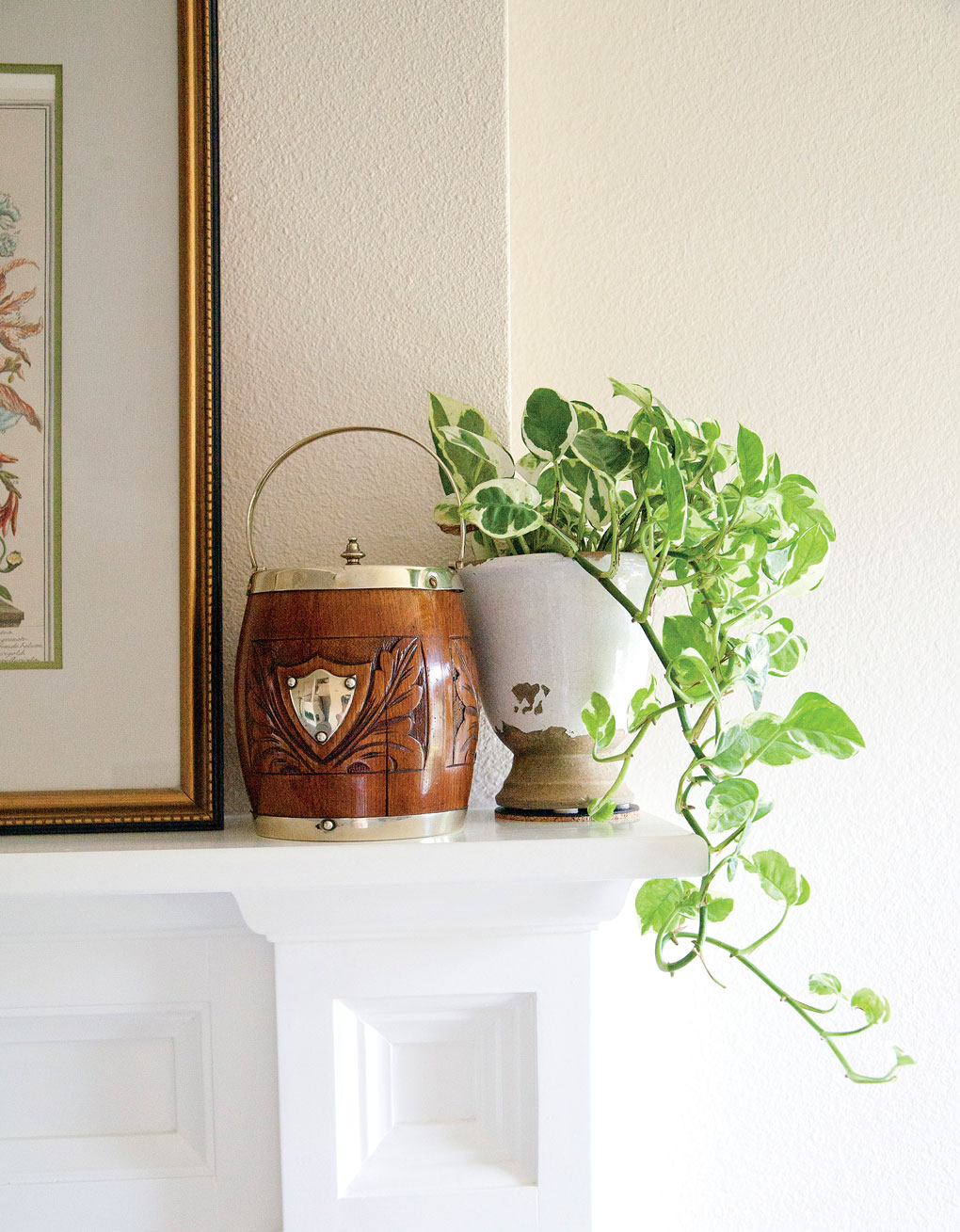 "These relics of the past are becoming more difficult to find, but that just adds to the joy of finding one," Judy says of the pieces. She feels they add warmth and historic charm to any room.
Want more simply beautiful ideas? Check out this post on 12 Cottage Style China Cabinets.
Of course, don't forget to follow us on Instagram, Facebook and Pinterest to get your daily dose of cottage inspiration!